The "Emerald Isle" will be packed with triathletes this weekend as athletes compete in Cork for slots at the 2022 VinFast IRONMAN World Championships.
The seaside town will host big age group fields and a professional women's field in its second year of running following on from its inception in 2019.
Start time and how to follow live
The Pro Women will start at 0600 local time. That's 0700 CET and 0100 Eastern time.
With no streaming or broadcast coverage this weekend, the ever reliable IRONMAN Tracker is the way to follow the action this weekend – if you haven't already then download the app to your phone now!
Pro Women
Three-time Olympian Ai Ueda, from Japan, will be hoping for a strong race in Ireland after spending some time preparing at altitude in the lead up to the race. With more than 230 starts on her World Triathlon CV (and 36 wins), Ueda is one of the most experienced Elite triathletes in the world. She finished seventh earlier this year on her first full-distance start at IRONMAN Texas.
She will face stiff competition for podium places however, as a strong German duo of Svenja Thoes and Laura Zimmerman head up the start list.
Zimmerman is currently ranked at #59 in the PTO rankings after podium finishes at IRONMAN Florida (3rd) and Hamburg (1st) last year. Thoes meanwhile is up 19 places on her fellow countrywomen at #40, following a great start to the season with a win at IRONMAN France, victory at Challenge Malta and most recently a strong 2nd place finish at the Alpe D'Huez Triathlon behind Barbara Riveros.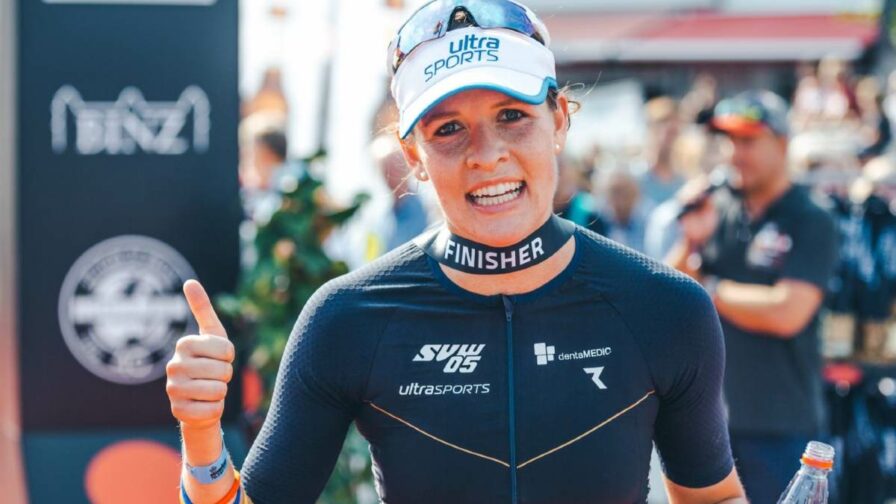 That Hamburg 2021 race saw a very tight battle on the run between Zimmerman and Renee Kiley (AUS), and they will renew rivalries again in Ireland.
Chantal Sainter leads the charge for the British women and will be hoping to be in contention for the podium, with some familiar faces in the field such as Thoes, who beat her to the top step of the podium at Challenge Malta.
Simone Mitchell, who hasn't finished a race yet in 2022, but was the winner of IRONMAN Wales in 2019, will be hoping to rediscover some of her pre-pandemic form. It's been a challenging 18+ months, impacted by ongoing issues recovering from COVID and then reactivation of Epstein-Barr virus.
That Tenby win – in course record time, on her Pro debut – was a glimpse of just what a full strength Mitchell is capable of. Fingers crossed that she can overcome those obstacles soon.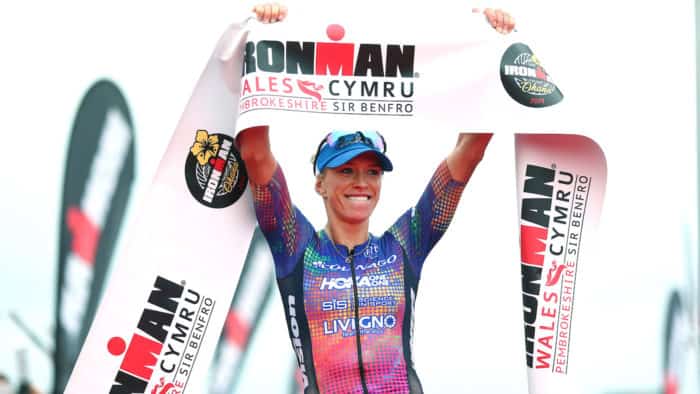 Click here for the full Pro startlist.
Prize Money: What's on the line?
The prize purse on offer this weekend is $50,000 – and with this race being a Pro race for women only, that means that the winner will collect $15,000 for their efforts.
In addition to money, there will be two FPRO qualifying slots for the IRONMAN World Championship in Kona, October 6-8 2022.
After this weekend, the only remaining qualification opportunities for female PRO athletes is IRONMAN Mont Tremblant, so those spots will likely be much coveted.
The total funds will be paid ten-deep, as follows:
$15,000
$9,000
$7,000
$5,000
$4,000
$3,000
$2,500
$2,000
$1,500
$1,000
Of course, thanks to the formation of the Professional Triathletes Organisation, financial rewards from performance are not solely from on-the-day performances.
The PTO World Rankings will see a total of $2million awarded at the end of 2022, based up on the final standings in those points tables. The rewards there can be substantial, with a move up or down the rankings system potentially earning you more than any individual event.