Jan Frodeno has confirmed he will make his eagerly-awaited return to action after injury at Challenge Roth on July 3.
The German superstar was forced to miss the defence of his IRONMAN World Championship title in St George last month due to a partial tear of his Achilles tendon.
Now his main goal for the year is regaining that IRONMAN World Championship title at Kona in October, and the main question was how and where he would decide to tune up for that challenge.
The answer came on Wednesday, when it was confirmed that he will take in the German classic at Roth on July 3.
Frodeno on Roth return
He said: "In the last few months I've noticed I need a set goal again and there is no more fantastic race than Roth. The spectators and the whole community there are just overwhelming. I hope to see as many fans there as possible."
Frodeno though admits he will have one eye on the future, and Kona, when he does line up in Roth.
"After my injury, I will be very careful and pull the plug if I have to and get out. But I don't even want to think about that yet. I'm just looking forward to a great race. See you on the start line!"
Frodeno is set to lock horns with two other German IRONMAN World Champions at Roth, in the shape of Patrick Lange and Sebastian Kienle.
The race has added spice too with the presence of American 'Big Unit' Sam Long, who fulfils a career ambition by competing in a triathlon classic.
2019 IRONMAN World Champion and last year's Roth winner Anne Haug will head the women's field.
The race will take place on 3 July 2022 without any COVID restrictions. The race starts with a 3.8 km swim in the Main-Danube Canal, continues with a two-lap bike course over 180 km through the Roth triathlon region and finally a marathon. The event is taking place for the 20th time under the Challenge brand.
Record Breaker
Frodeno of course is no stranger to the Bavarian classic. In 2016 he announced that he would make his Roth debut with the aim of setting a world best time for the full distance. He duly delivered on that target, reducing the previous figures of Andreas Raelert (7:41:33 – five years earlier at the same venue), to 7:35:39.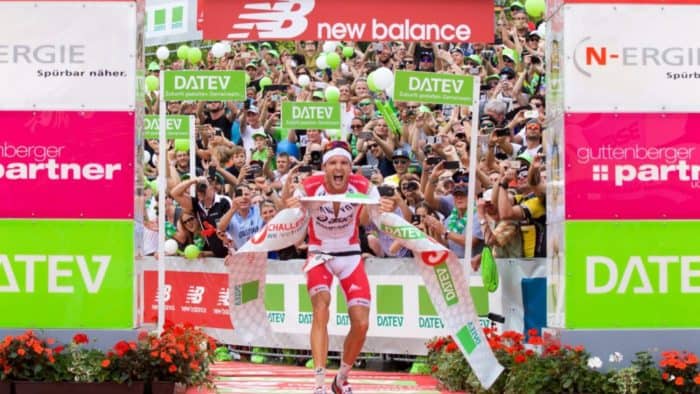 That time remained the benchmark until Frodeno himself – in his own Tri Battle event – went even quicker, with a time of 7:27:53.
Records are unlikely to be at the forefront of his mind this year – but a German trio of IRONMAN World Champions, combining with the likes of Sam Long, should provide all of the narrative we need.