This article was written before the news emerged that Alistair Brownlee will miss the Hamburg race.
Coach Dan Lorang admits he and modern-day great Jan Frodeno have to tread a fine line as they look to round off his career in perfect style with a fourth IRONMAN World Championship victory.
Frodeno has won every race that matters in a storied career, including the 2008 Olympics and two IRONMAN 70.3 World Championships in addition to those three Kona titles.
Now 41, he has announced that this will be his "last year of full professional racing" and having recently made his comeback from injury with a fourth place at the PTO European Open in Ibiza, his focus switches to IRONMAN Hamburg this Sunday where he will again he will be up against the man who succeeded him as Olympic champion – Britain's Alistair Brownlee.
'A good point to start'
Lorang has worked with Frodeno ever since his step up to middle and long-distance racing and is relishing what promises to be a memorable final campaign.
In the first of a series of interviews with Dan – who also looks after Anne Haug, Lucy Charles-Barclay, Sarah True, Frederic Funk and Justus Nieschlag as well as being Head of Performance and Head Coach at pro cycling team BORA – hansgrohe – he tells us how preparations have gone ahead of Hamburg, which will almost certainly be Frodeno's only full-distance race ahead of the IMWC.
Looking back to Ibiza, which was the first time Frodeno had raced since Challenge Roth last June, Lorang said: "It was really a good feeling to see him back again – and in a fight with Alistair, Kristian [Blummenfelt] and the others out there. It was really good to see him in that position."
Frodeno was in the front trio in the swim and in the mix on the bike before eventually finishing fourth behind Max Neumann, Blummenfelt and last year's Challenge Roth winner Magnus Ditlev, with Jason West fifth and Brownlee sixth.
"I said afterwards I think we can be happy with it," explained Lorang. "I know we always go for the win, but we also know what is the background, what is the story these last few years. So I think that was a good point to start."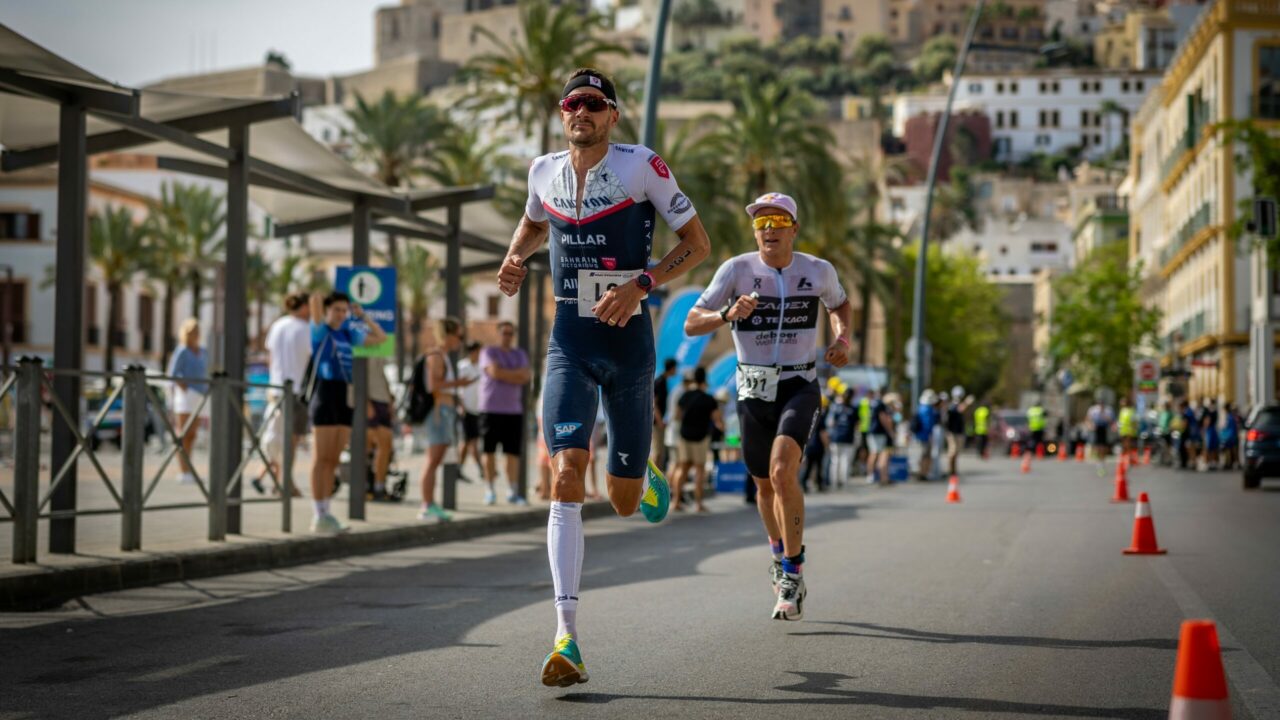 'Finding a balance'
That delicate balance between pushing for the win and remaining mindful of those injury setbacks over the last couple of years is front and centre in Lorang's mind as he and Frodeno plot a path to Nice in early September.
He said: "You feel that Jan wants to be up at the head of the game – he really wants to fight for wins and is looking to push. He wants to do more – and harder – to get back to that point. And that is not always an easy one because it's a delicate balance. And the question is, how much risk should we take?
"He's announced it will be his last big competition year and I really want to see him out competing in Nice for the World Championship.
"For sure we go hard in training. But there I'm a little bit more taking back and he's pushing, so that's what we have to deal with in the next weeks and months because he still has the same ambitions and still the fire. The age doesn't change anything here and he wants to achieve everything possible – and do everything for it.
It's really on a fine line and if you go over it, I think then at that point also the athlete will be disappointed and ask why would you do it?
"So we have to find that balance. It would be cool to every day put the body in, say, an MRI scan, just to check everything is in a good place but that's not possible. It's not a risk of overtraining in terms of the cardiovascular system or not recovering. That is there. I know my athletes quite well and for a long time already, but it's more about the skeletal, the bones, these kind of things where you cannot really see inside. And that makes it quite hard not only for me, but for every coach in every sport."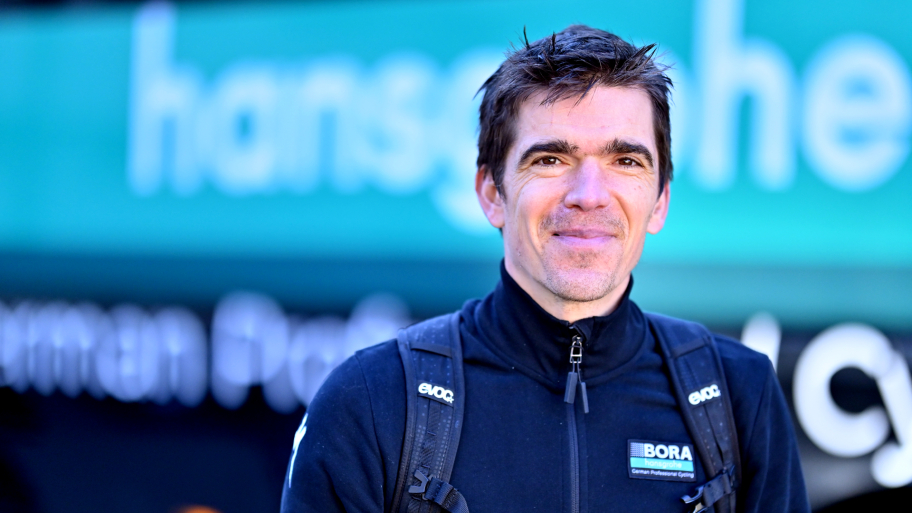 'His intention will be to win'
The next test for Frodeno – and key indicator – comes this weekend on home turf at the IRONMAN European Championships in Hamburg. Lorang updated on his readiness for that battle with Brownlee and co:
"Everything at the moment is on track. He had the recovery after Ibiza and then the last big training block before a really short tapering for Hamburg, where we try to bring him there at the best level possible. That's how we've done it in the past.
"And as I said earlier, his intention will be to win no matter who's on the start line. It will be a strong field again with some big names, but that's what he likes. And I think then we also see where are we in terms of the Worlds and Nice and a long-distance race, this will give us a lot of information about what to do in the last months of the career."
Hamburg also sees the latest instalment of Frodeno vs Brownlee, something to be relished by all – Jan's coach included.
"Yeah, exactly. I think that is something really special. They competed first in short distance against each other and now at long. They have their battles on the race track, but on the other side they respect each other."
Going 'all in'
Lorang also suggests they have a very similar mindset, explaining: "I think it's good for the fans to understand how small this line is, that these guys even though they are at a certain age now, they still go all in.
"It's not about going there for the money or whatever. No, it's really all about trying to win a competition. And that has never changed, I think, with these athletes over the years in their careers.
"They don't go into races just wanting to get want to get a top-10 finish – instead it's all about wanting to win and saying to do that, I need to do this. And that's why also injury can sometimes happen. So I think the whole story is quite interesting for the spectators."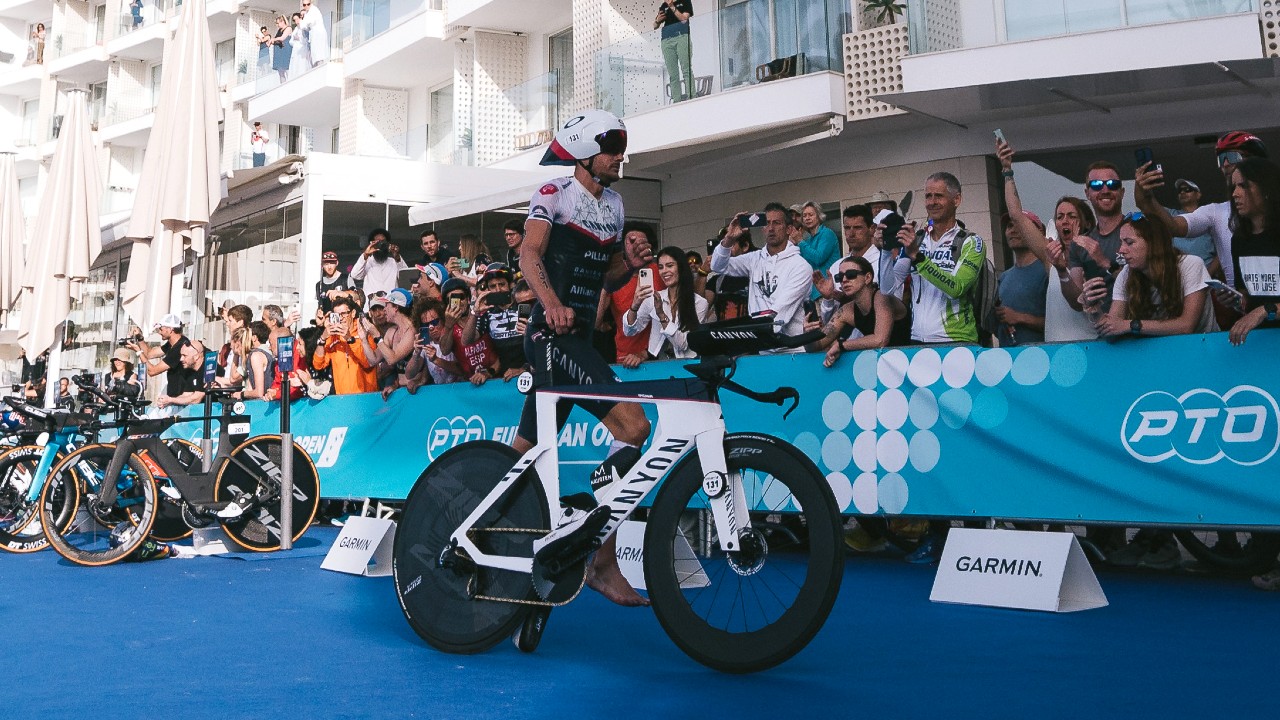 'Epic' final challenge
Both Frodeno and Brownlee's ultimate aim this season is that IMWC title in Nice and Lorang revealed that the German superstar has turned the fact it's not at his beloved Kona into an added incentive.
Lorang explained: "It was a big shock for Jan when IRONMAN announced this because it was for sure not what he expected – he wanted to have his last big race in Kona.
"Nice also brings a very different bike course with more altitude metres and so on. So everything is a little bit against Jan on paper, but now he's turned it around into a motivation thing.
"He's said, okay, that's how it is and and we cannot change it. So we have to adapt and it can probably be more epic if I can win the title there so let's go for it."