Jess Learmonth went agonisingly close to lifting the Super League Triathlon title last year, winning in London, Munich and Jersey only to get pipped by great friend Georgia Taylor-Brown for the overall crown in Malibu.
So no one is better placed to weigh up GTB's chances this season – and explain how her race tactics could play out in the different formats on show.
Coldwell a contender
It all starts with Triple Mix in London this weekend and Jess told us: "I think it will be an exciting race – I do think that G will be trying to press on and break the race up before the run.
"She's confident on the bike and it's a tricky course so I would expect her to expose others who maybe aren't quite so sure."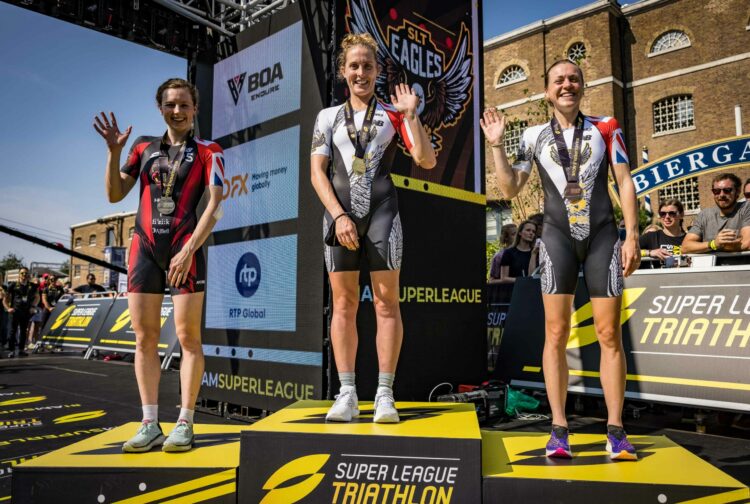 Learmonth referenced Cassandre Beaugrand and Beth Potter as the two biggest rivals for Taylor-Brown but also highlighted fellow Brit Sophie Coldwell as one she expects to go well.
"Soph is definitely going to be one to consider with the Triple Mix too as she's another who can potentially break it up with her swim. I think it will be interesting."
GTB a class apart?
As far as the overall picture is concerned, Jess fully expects GTB to retain her crown: "Cassandre not doing the whole thing will impact it for definite. She'll be a big player in the individual races though.
"If I'm honest, I don't think there'll be too many people to challenge G. She could potentially win them all – maybe just the odd one she might get pipped and the people that could do that would probably be Cassandre or Beth.
"I think the one she could be more vulnerable on is the Triple Mix (London and Toulouse) because in the Enduro (Munich and NEOM) and the Eliminator (Malibu), her and Cassandre should be out front.
"I'd love to see people that are not at the pointy end of the race just committing and spicing it up a bit.
"There are youngsters to look out for – we've got the Brits Sian (Rainsley) and Kate (Waugh), while Jeanne Lehair of the Rhinos could potentially do well too. You can never count out the youngsters in these formats and on these circuits. They've done relays from a young age and are dialled in at transitions."
Final flourish?
At the more experienced end of the spectrum, could Non Stanford bow out of the sport in even more style following her European Championships gold and Commonwealth Games MTR silver?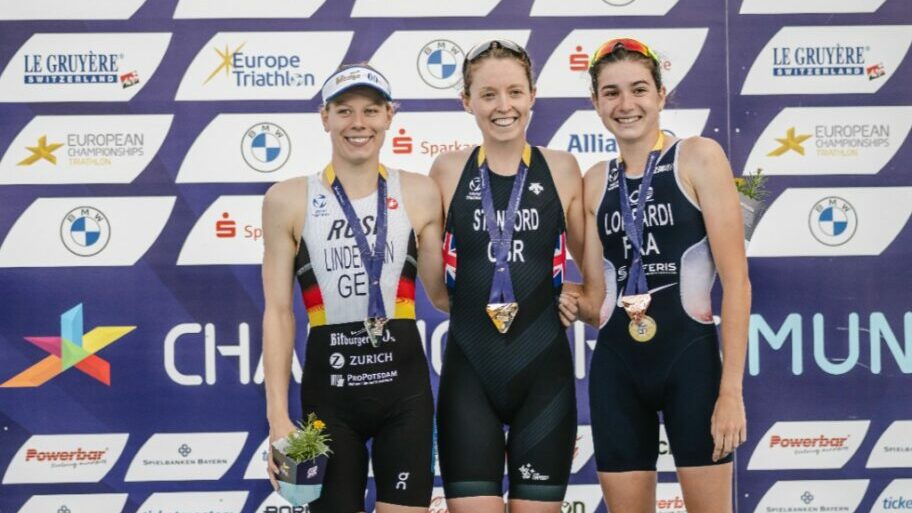 "Non's going to be up there too – she's running really well and raced so well at the Europeans so I certainly wouldn't rule her out," reckons Jess.
"And as far as the teams go, it's Eagles all the way for me.
"That's because Tim Don's going to be on it and is one of the best team captains out of all of them – so if you're on that team you've already got an advantage."