European Long Distance Champion seeks second 'Sub-8' of the season
Exactly three weeks after winning the ETU Long Distance Triathlon European Championships over the iron-distance at Challenge Almere-Amsterdam in The Netherlands, Great Britain's Joe Skipper features in a large Professional field who will be racing on Saturday at IRONMAN Barcelona in Calella, Spain.
A renowned fast course, the event has previously seen both Sub-8 hour men's times (once – Patrik Nilsson, 2016) and Sub-9 hour women's times (10 times). Will we see either of both this coming weekend?
With the iron-distance world best at 7:35:39 (Jan Frodeno, Challenge Roth 2015), and the British record at 7:40:23 (Tim Don, IRONMAN Brasil 2017), I don't believe either of those times will be under threat this weekend – but, there are some other opportunities to make some statistical milestones…
Most Career Sub-8 finishes
Right now, Joe is one of a select group of just 17 athletes who have completed an iron-distance triathlon in under eight hours more than once. A 7:XX finish on Saturday would move him up to a group that would become just eight athletes to have managed that three or more times.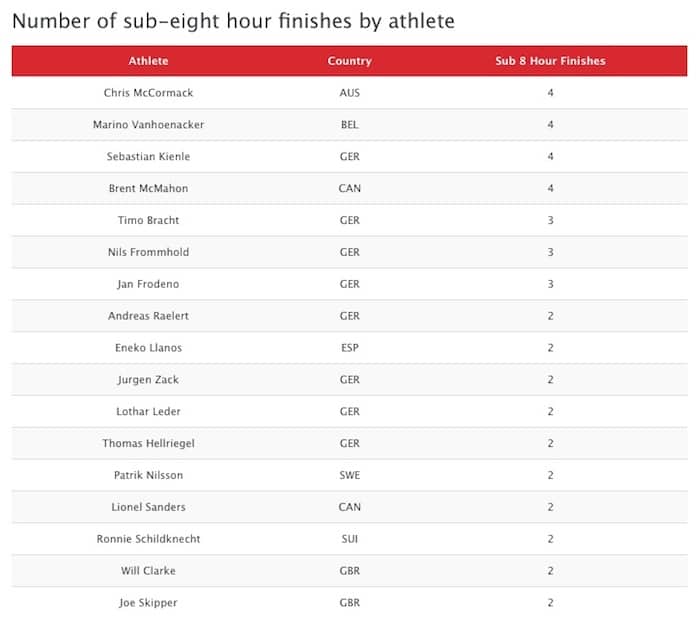 Joe's result at Almere meant that he matched Will Clarke as the only British athlete to have clocked a 7:XX finish more than once. He has the opportunity to stand solo on that 'British' measure, with a third Sub-8 hour finish this weekend.
While finishing in under eight hours is a tough task (only 45 men have ever achieved it), doing so twice in one year is very difficult. To date, only Marino Vanhoenacker (2015), Brent McMahaon (2016) and Patrik Nilsson (2016) have ever achieved that feat, and so Joe would become one of only four athletes to have achieved it with a fast race on Saturday.
And the 'record' potential? Well, of those 'two Sub-8's in one year' athletes, the shortest time between those races was by Marino Vanhoenacker, who clocked 7:53:44 at IRONMAN Brasil on 31st May 2015, and then 7:48:45 at IRONMAN Austria on 28th June 2015 (28 days between races).
Were Joe to break the eight hour mark again, just 21 days between Challenge Almere (9th September 2017) and  IRONMAN Barcelona (30th September 2017), would be a new record – and also be the first time it had been achieved within a calendar month.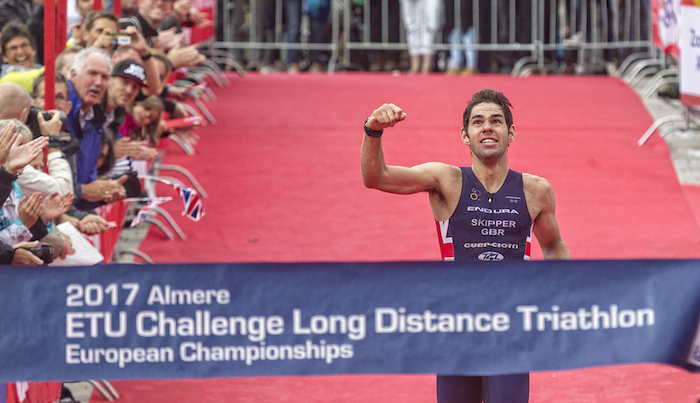 Can he do it? He's already told me he will…
You'll be able to add another one onto that list after next Saturday! 😊

— Joe Skipper (@Noaveragejoe88) September 21, 2017
You can never accuse Joe of doubting himself on the course!