Lausanne ITU Triathlon World Cup preview
Can Jonathan Brownlee get back to winning ways?
After a season which, by his own lofty standards, has not been one to remember, Great Britain's Jonathan Brownlee returns to racing action on Saturday at the Lausanne ITU Triathlon World Cup in Switzerland.
After a crash on the oil-slick roads of WTS Abu Dhabi (7th), the rest of his WTS season has been an illness-induced DNF at Leeds, 4th in Hamburg and 5th in Edmonton. For an athlete who went almost four years and approaching 50 races from 2010 to 2014 without ever missing a podium finish at the very least, that's not a racing C.V. that will bring much comfort to the Olympic Bronze and Silver medallist.
While still in eighth place in the WTS Rankings, and seemingly not scheduled to race next week at the penultimate race in Montreal either, he is out of contention for any year end World Championship podium – Mario Mola looking a shoe-in to take the ITU World Championship title for a third consecutive season.
That said, he still has an opportunity to finish the season on a high. The Grand Final this year takes place on the Gold Coast, Australia. While April's Commonwealth Games (7th) was not his finest race, the same venue – over the Olympic Distance – was the site arguably his best ever WTS victory in 2015, a day in which he totally destroyed the likes of Mario Mola, Javier Gomez, Richard Murray and more with a performance which was practically flawless. Getting close to that next month would make up for much of 2018 to date.
A step on the way to that is Lausanne this weekend, the same venue at which he won the ITU Sprint Distance World Championship in both 2010 and 2011.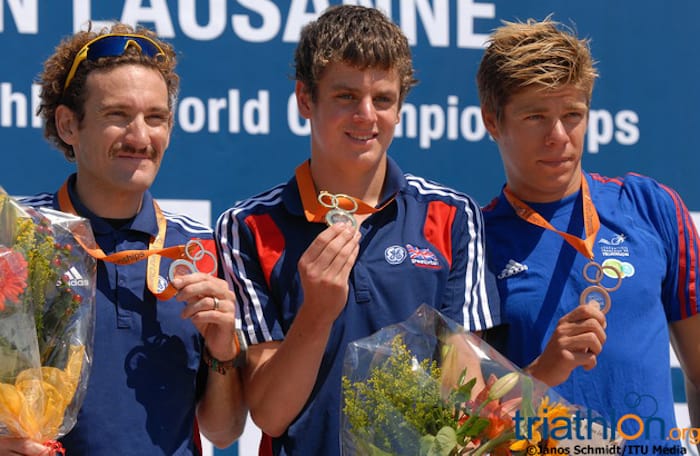 This will actually be Jonathan's first race in a World Cup event (the second tier of ITU racing), since the World Triathlon Series format was introduced in 2009, and his experience at the venue and a tough, Olympic Distance course would seemingly provide a good opportunity to test his fitness and gain some confidence. Of course, having watched the racing in Glasgow last weekend, he may well have wished he had been there…
Brownlee, along with Kristian Blummenfelt (NOR) are the class of the field (full start list HERE) and on form they should be battling for Gold and Silver. Anything less than that will certainly be a surprise to me – but more of a concern for Jonathan and his team.
Kristian will be joined by both Casper Stornes and Gustav Iden, who completed the all-Norwegian podium at World Triathlon Bermuda this year. Sam Dickinson is also scheduled to join Jonathan in the British (and Leeds!) entry.
Women
An Olympic Distance race. On a tough course. In Switzerland. Can anyone stop Nicola Spirig? Based on her performance last week in Glasgow, highly unlikely.
The Swiss Olympic Gold and Silver medallist may give up a little time in the water – especially if Great Britain's Lucy Hall is at her best – but the challenging Lausanne circuit is tailor-made for the talents of Spirig, who has the ability to run very strongly off of a hard bike ride too. The 'Spirig Train' looks set to depart from T1 once again, but just how many can keep up with it, will be another question.
Tactically, this could (should?) work well for Hall, who is also a fine rider in her own right; get away on her own (or with a small group) in the swim, with the knowledge that the Swiss legend will likely catch you at some point – possibly solo – and a repeat of the Spirig / Learmonth lead into T2 from a week ago in Glasgow is a real possibility. The Lausanne hills will also likely be welcomed by 2016 European Champion, India Lee, who this week will be hoping to stay on that Spirig charge from T1.