Kristian Blummenfelt knows how to dig deep, but that is not difficult when it doesn't feel like hard work.
The Norwegian megastar has carried all before him in the past 12 months – winning Olympic gold in Tokyo, claiming a WTCS title, setting the fastest ever Ironman distance time AND winning the delayed 2021 IRONMAN World Championship.
Now, for his next trick, the 28-year-old Bergen boy will attempt to crash through the 7-hour barrier for a full-distance race in that much-hyped Sub7Sub8 project in Germany on Sunday.
Ahead of the race for glory at the Dekra Lausitzring, Blummenfelt sat down with Red Bull to talk about what makes him tick. The end result was fascinating and illuminating.
Enjoyment, not sacrifice
'Big Blu' doesn't see the endless training and effort as a hardship – quite the opposite.
"I like not thinking about it as sacrifices. It's more like I'm able to do my hobby for a living and that's what I wanted to do when I was a kid, so, yeah, I'm not having to sacrifice much really."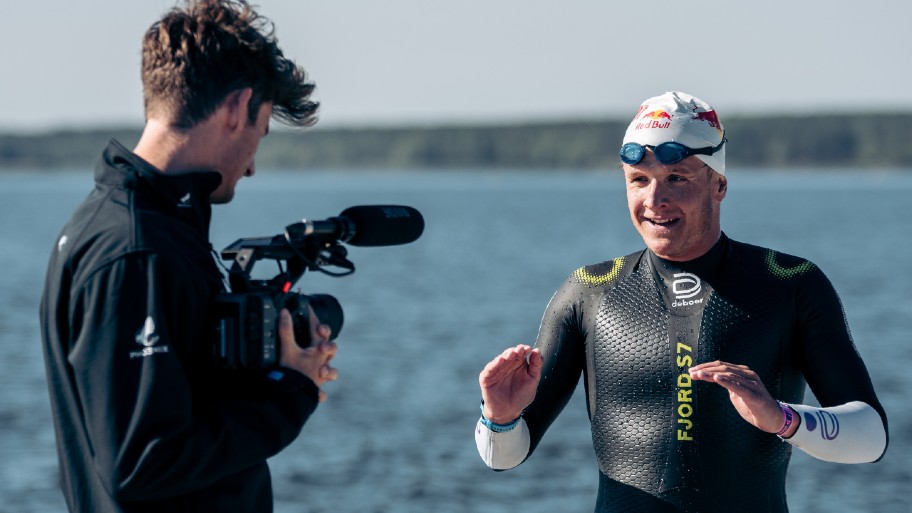 That sheer enjoyment of training and competing was likely honed much earlier in Blummenfelt's career, when he was unable to run for several months after breaking a bone in his foot.
"Yeah, nine months without running. I remember I was so missing running that I was going through Google Maps, going through all the running loops that I used to do."
So what strategy does Blummenfelt use to drive him on in those dark moments during a race when it would be easy to melt? He uses fear, quite simply.
"Of course, we're all tired, but you want to have that feeling like you are running scared. It's almost like you're running for survival, you know? You imagine like having an animal behind you, then you can really get that adrenaline kick. I try to use the same kind of instinct when I'm in a race."
Never more was Blummenfelt's incredible capacity to kick again and withstand the oncoming pain than in that Olympic victory over Alex Yee in Japan last year. That long, lung-bursting surge to victory will live long in the memory.
"With like 1,500 metres to go, I did my second acceleration," Kristian explained.
"I remember looking over my shoulders and thinking: 'Already?' I wasn't expecting them to let me go that quickly, I was expecting to be kind of putting in a surge, and another surge, but I felt I got the gap almost at the first time of really trying.
"And it's just about taking the scissors and cutting off the elastic band, and making sure that the gap is holding up as quickly as possible to avoid getting a comeback from them, from behind."
The Norwegian machine
Blummenfelt's development and results of course have been helped by that Norwegian backroom team headed by Arild Tveiten and Olav Aleksander Bu.
While Tveiten has been at the helm of this formidable group for well over a decade, the arrival of Bu in 2016 added another dimension. One with a passion for data, applying science and always searching for that extra edge or improvement.
"He came on board in 2016, just to follow and see what we were doing, and then he started giving feedback on what he saw in the numbers, how we could improve and how we could take it one step further.
"I think having a guy like that is really good, because you feel there's so much we can work on. Even though we've had the greatest year in triathlon during the last 12 months, I still feel there's so much I can improve because of what we see and find in the lab."
That relentless quest for better and attention to detail is probably perfectly suited to Sub7Sub8 – where the technical and team aspect provides a fascinating subplot. But how does Blummenfelt view the showdown with Joe Skipper at the Dekra Lausitzring?
"For me it's a unique opportunity to prove that I'm the best ironman athlete out there.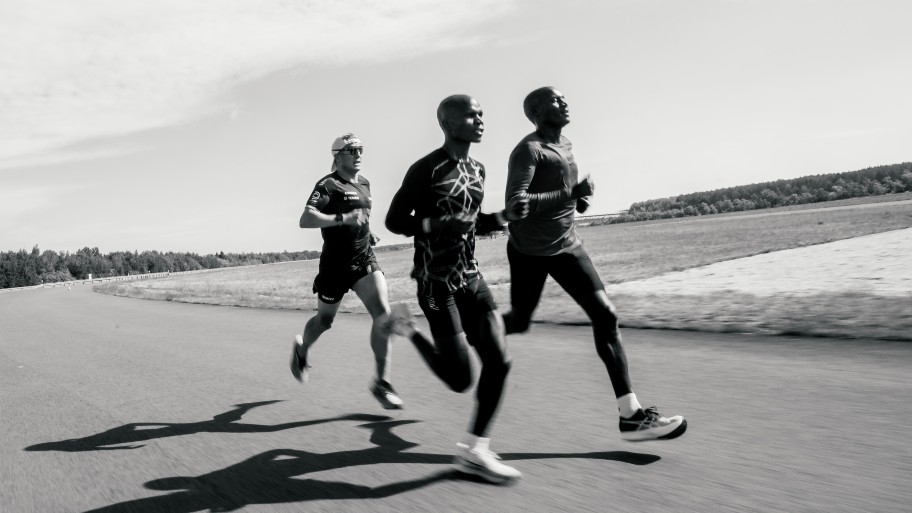 "I love to set myself quite tricky targets, because then I know that I have to do the work to get there. It's a big part of the motivation to just get there. However, I don't want to get 6h 58m and finish second."
Even if Blummenfelt does crash through that 7-hour barrier on Sunday, his 2022 will be far from over. There is of course one more massive date with destiny looming in the near future – on the 'Big Island' of Hawaii on Saturday October 8.
"I kind of want to win it all this year, too. Even though I won the first IRONMAN Championship last year (the delayed 2021 event in May 2022), I want to win the 2022 edition as well in October.
"So, after the (Sub7Sub8) race I want to re-focus and think about Hawaii almost straight away."