It's the Arena Games finale in London this weekend and ahead of it, Michael D'hulst has underlined his future ambitions for the ground-breaking format.
They include making it part of the 2028 Olympics in Los Angeles, with the next stage of that process taking place later this year when it will be part of Olympic ESports week in Singapore.
We sat down for an in-depth catch-up with the Super League co-founder and CEO and in part two of this feature we will discuss their significant expansion into North America with the recent acquisition of both the New York and Chicago Triathlons.
'Ambitious, but we're pushing for it'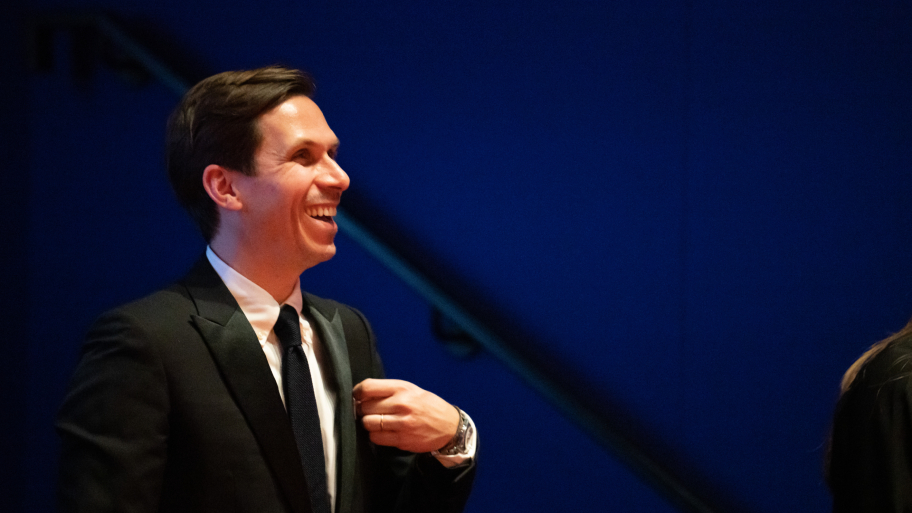 But first the Arena Games and that Olympic bid, with D'hulst explaining: "So we made a strategic decision to partner up with World Triathlon for the Arena Games. Ultimately we had the choice to a certain extent – do we go full entertainment or do we go the official route?
"But we can't be part of the Olympics if it's not a partnership with World Triathlon.
"And we will now be part of the Olympic Esports Week in Singapore as an exhibition event. And for us, that's a first step to becoming part of the Olympics.
"So we've submitted for 2028 which is probably ambitious, but we're pushing for it.
"There's lots in our favour – the venues are effectively there already with the pools and we should also be catering for many of the same athletes. And ultimately it is that Esports bridge to to a younger audience, all of which ticks a lot of boxes."
Both ends of the spectrum
D'hulst added: "Also World Triathlon sees this format as something new and appreciates that we bring in some of these colourful wildcards [which have included Lionel Sanders in Montreal and Gustav Iden in London] that then help drive more media and attention."
Referencing the impact Sanders had on home territory in Canada and putting numbers on it, D'hulst revealed: "Ultimately, I guess, there was no one bigger in the sport there than Lionel to do that. And he did an amazing job and added so much, which I thought was very exciting.
"In terms of media, I was looking at the numbers from Montreal and live viewership was 20% higher than last year. And this is Montreal, which wasn't peak viewing time for Europe.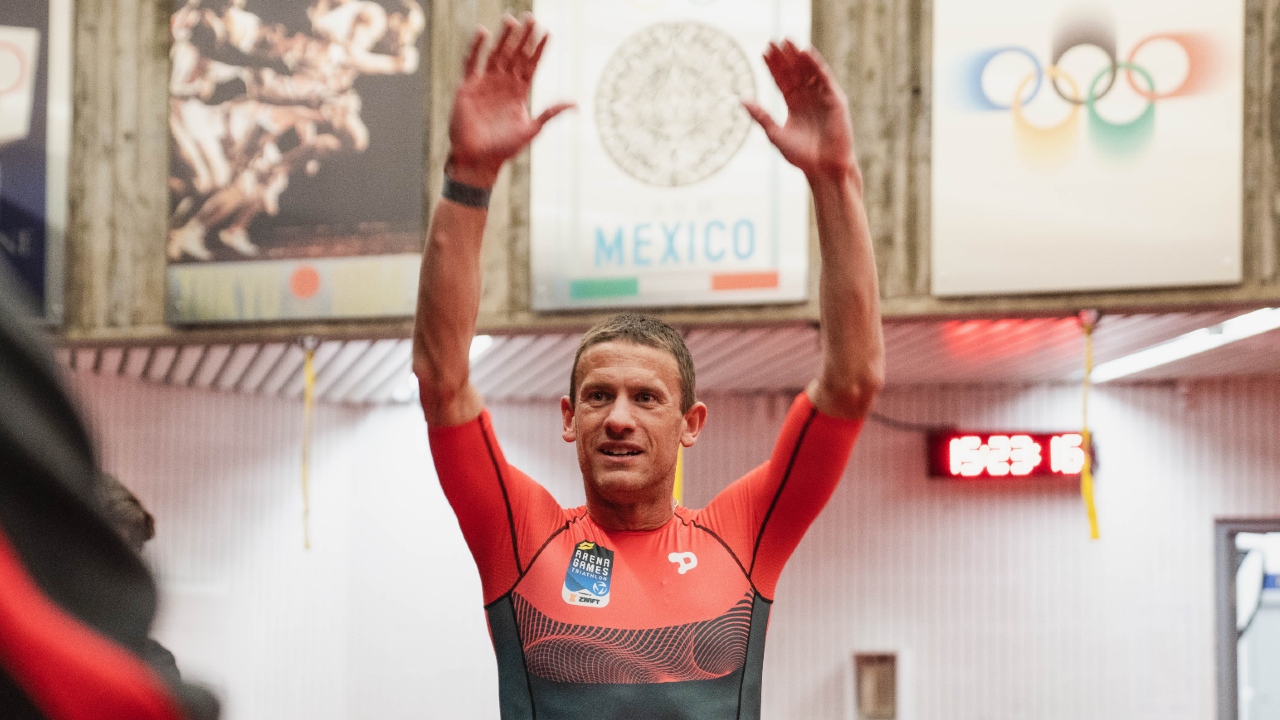 "And actually, Lionel is now saying, look, I'll come back and do the whole series next year!"
But at the other end of the spectrum in terms of profile, the Arena Games is also giving younger talent a chance to shine – think Jack Stanton-Stock in Montreal or 15-year-old Fanni Szalai in Sursee.
D'hulst adds: "We're seeing some younger talent that is really taking it on – they'll be the future of the sport.
"And that's why I think it probably sits well with World Triathlon's vision, bringing new people in – they also obviously get ranking points too which helps them progress.
"The Arena Games also potentially has a different type of athlete that will be good at it. There are no race tactics as such, it's pure power, but I still also see it as a bit of a recruitment system for us for our Championship Series, our original Super League. Because you can kind of see, okay, who is super strong and super impulsive."
Long and short of it
Interestingly PTO Executive Chair Chris Kermode had said in a recent interview with us: "I know the Olympics seem to be going much shorter on triathlon. My gut feeling is that that is a mistake. And the reason I believe it's a mistake – and I'll probably get killed in the community – is that triathlon is an endurance sport."
So what was D'hulst's response to that? "I thought it was quite interesting. I was surprised in that piece he referred to marathon as a sport, I think running is the sport. And ultimately, who are the the biggest stars in running? It's Usain Bolt, right? It's the short-distance guys.
"In my opinion, that's the same in triathlon. The long stuff is a participation sport with a couple of heroic athletes that deserve a documentary around them. But it's short course that really attracts the spectators.
We're converting new audiences that come from outside of triathlon too, which is ultimately what we need to do to grow the sport.
"I think we're very comfortable in the space we're in. I think we're seeing the broadcast numbers going in the right direction. We get more and more appetite from mainstream broadcasters, which is important. And we're converting new audiences. We see it in the numbers."
Looking to the future
On the day I spoke to D'hulst, football's Premier League had been in the spotlight over its carbon footprint and the huge number of flights teams had been taking to matches.
Is that an area where embracing the tech of the Arena Games could make a dramatic difference to athlete movement in triathlon I wondered?
"That is 100% what we've been thinking, but it's still a young product. I mean, I think we've done it eight times in total so far, that's all.
"From 2022 to 2023, we've worked on the robustness of the product. Recently for example we've spent a lot of time with Leeds Beckett University to understand the curved treadmill a lot better.
"Everybody obviously knows what a pool swim is and then the trainers for the bikes have already been researched properly by the UCI for what they're doing with Zwift.
"But the treadmills are a bit more of an unknown. So we thought, okay, we need to understand that better. And then the other aspect is it's also very challenging from a tech and live information point of view. We pull data from Garmin, we pull data from a swim timer, we pull data from Zwift. So we spend a lot of time now on building APIs and bringing it all into a central data hub and understanding that and being much more reactive.
"But ultimately you could have an event in London and then one at the same time in Munich, or continental Europe. They all swim in 50 meters pools that are controlled by FINA. And we use the same equipment, the same treadmills, the same processes and they cross a virtual finish line on the bike or on the run. That's really a possibility for the format.
"But we need to resolve our robustness on the back end before we can deliver this on the front end. And I think we've made progress this season to get that done for 2024. The ambition is, can we indeed reduce our carbon footprint by leveraging technology to create a competition that is decentralised?
"The potential great. We've even been thinking, okay, what about we do one in Australia, one in America and one in Europe. But then certain people will have to race at an awkward time of day and maybe that becomes a bit unfair."
So exciting opportunities ahead and in our next feature we'll switch the focus to that American expansion, which no doubt also has more than half an eye on those 2028 Olympics in LA.