At age 40 Nicola Spirig has just about done it all – a glittering elite triathlon career headlined by Olympic gold, and three children – but now the Superfrau is targeting the most glorious of swansongs at Sub7Sub8 this Sunday in Germany.
Spirig will lock horns with Britain's Kat Matthews as the pair do battle in the bid to become the first woman to go under 8 hours for the iron distance. At the same time Kristian Blummenfelt and Joe Skipper will bid to break 7 hours.
Spirig recently announced that she will retire at the end of the 2022 season after a sensational career at the very highest level. She has displayed remarkable brilliance, consistency and endurance over more than two decades.
Spirig vs adversity
Even now she has overcome adversity just to make the start line at the Dekra Lausitzring on Sunday, after recovering from a broken collarbone, two broken ribs and a punctured lung suffered in a bike crash in early February.
It's no surprise that Nicola is not gently winding down her professional career with a regal lap of honour – that just wouldn't be her way. Instead she is taking on possibly the biggest challenge of all.
"I think it's great to have in my last year to have such a challenge, again, such a huge project," she explained.
Sunday in Germany is not just about personal achievement for Nicola either, it's also about legacy and inspiring others to do things that initially they cannot even dream of.
"So it was really fun to prepare for it. What would it mean for me? I mentioned it before, for me it would mean a lot to inspire other people to do the same. I mean, I'm 40 years old, I'm having three kids. I have a 25-year career.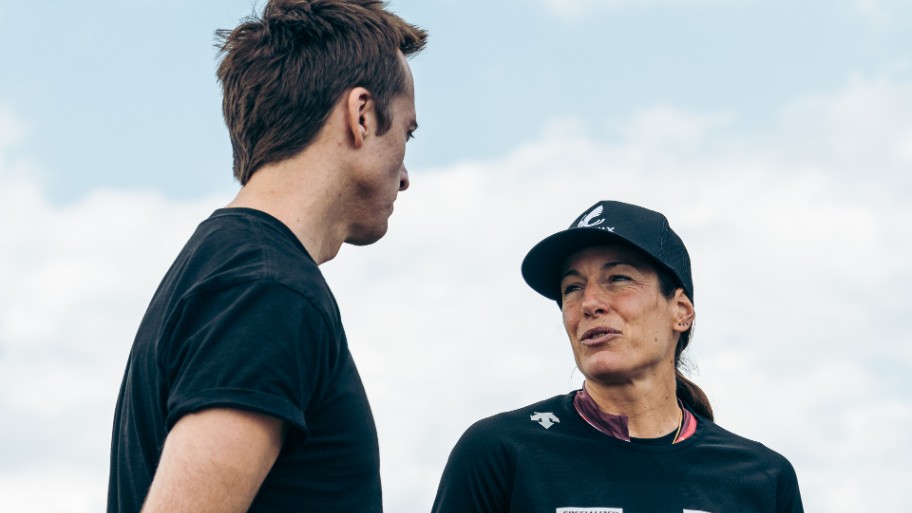 "And it just shows that you can achieve a lot if you really go for it and you really give a lot to achieve it. And I hope that inspires other people to do the same with their dreams, their hopes, their goals."
How great would Sub8 be?
When asked to compare what going Sub8 would mean to her other achievements the answer does not come easily – she has many, and they are not all on the triathlon course.
"To be the first one to break eight hours, of course, sporting-wise would be a huge success. I wouldn't compare it with my other successes because becoming Olympic champion and things like that is completely different.
"And my biggest achievements are my three kids. So that's unbeatable anyway. So I will be happy if I break the 8 hours or not, but it would be a good way to go out of the sport."
British star Lucy Buckingham will be an integral part of Spirig's pacing team on Sunday, and she summed up the way the Swiss superstar is perceived within the sport.
"I've been a massive admirer of Nicola over the years. It's nearly 10 years since we raced in London in 2012. And yeah, we were on different opposing sides, I guess.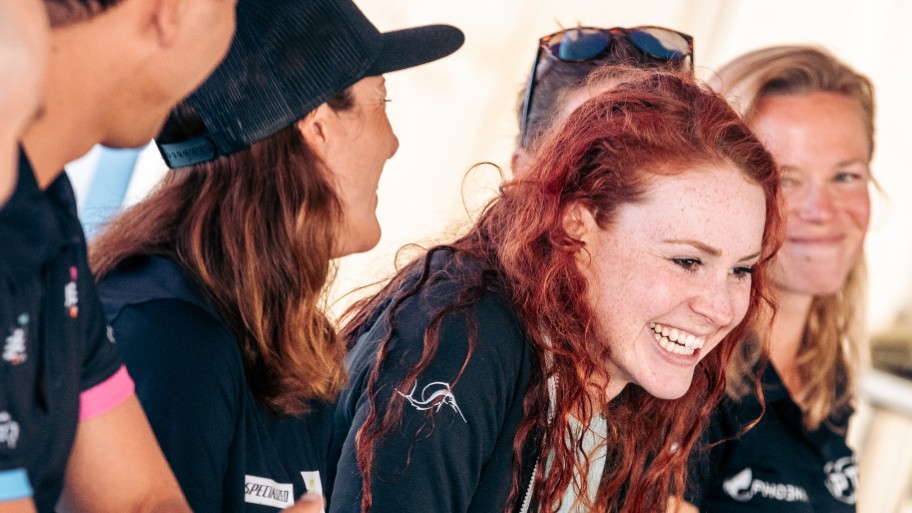 "But I think Nicola is the definition of true grit and determination and to be on Nicola's team I'm just really privileged."