Whilst much has been made of the scientific approach to triathlon training pioneered by Norwegian coach Olav Aleksander Bu, his star athletes Kristian Blummenfelt and Gustav Iden believe the foundations for their success are relatively simple.
At the recent Global Triathlon Awards, the pair shared what they believe to be the most important factors for a strong training foundation, which are practices that can be taken on by anyone, anywhere, to get faster in the sport.
'You have to individualise it'
Whilst Iden and Blummenfelt, who alongside their team in Norway, have transcended the limits of what was previously possible in triathlon, they both believe that the basics of the "Norwegian Method" are relatively straightforward.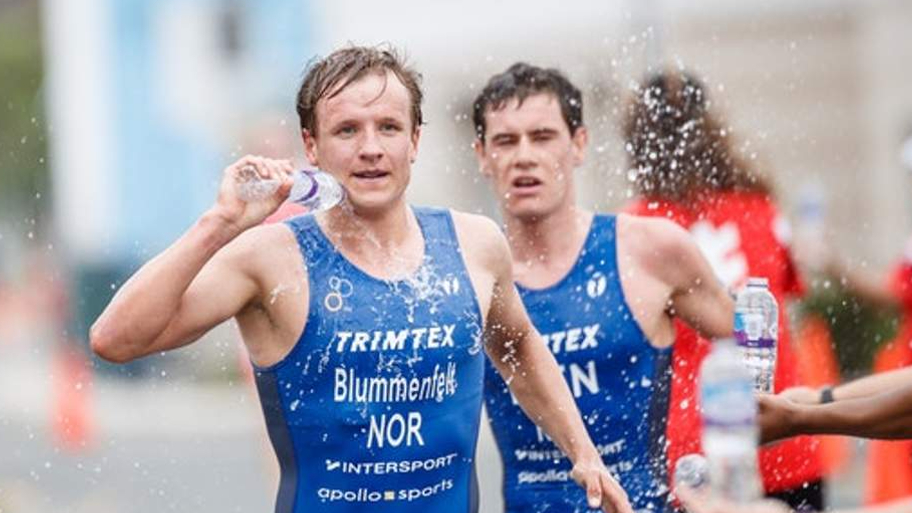 According to Blummenfelt, "whilst we have a good dynamic, the way me and Gustav and Olav are working with our partners, you have to go out there and do the job."
He went on to say: "Some people might go out there and believe you can just copy and paste training and it will work for you, but you have to individualise it and that is the key."
The Olympic Champion shared that not only do the training partners have to differentiate their training between one another, they also have to individualise it suitably to align with current fitness and season-by-season progress.
"For the way we are working, we are always individualising our training and making a programme specifically for ourselves, based on our data. We don't just take what we did last year and copy and paste it to use for this season."
As well as individualisation, consistency is paramount to the Norwegians success. According to Kona winner Iden, the "method" is all about being able to stay fit and healthy enough to train.
"If you can stay injury free, whilst doing lots of training and staying healthy, it is really important. When you are training a lot, staying injury free and remaining healthy, this is the best".
Whilst Iden admits that a lot of factors contribute to their success, from testing and equipment down to nutrition and recovery, staying healthy enough to complete high volumes of training is fundamental.
"We try to combine everything we do in a good system, but I think the Norwegian method is about being resilient and being able to do a lot of training".
Iden and Blummenfelt are currently training in the Atlas Mountains of Morocco, as they prepare for the 2023 WTCS season to get underway. The pair will begin their season at WTCS Abu Dhabi on March 3-5.