The Outlaw Triathlon Series finally gets to visit its newest venue, Bowood Estate in Wiltshire, this weekend and Outlaw Half Bowood 2021 has attracted some big names in a large entry of over 1600 athletes for Sunday's race.
Tom Davis and Kerry Hickson are arguably the race favourites for the middle-distance test, but are unlikely to have it all their own way with a host of professional and aspiring professional athletes lining up.
Davis finished 10th at Challenge Roth last weekend, so his recovery from the long-distance event will determine how well he holds off the likes of Harry Palmer, Jack Shaylor and Donald Brooks over a shorter course here.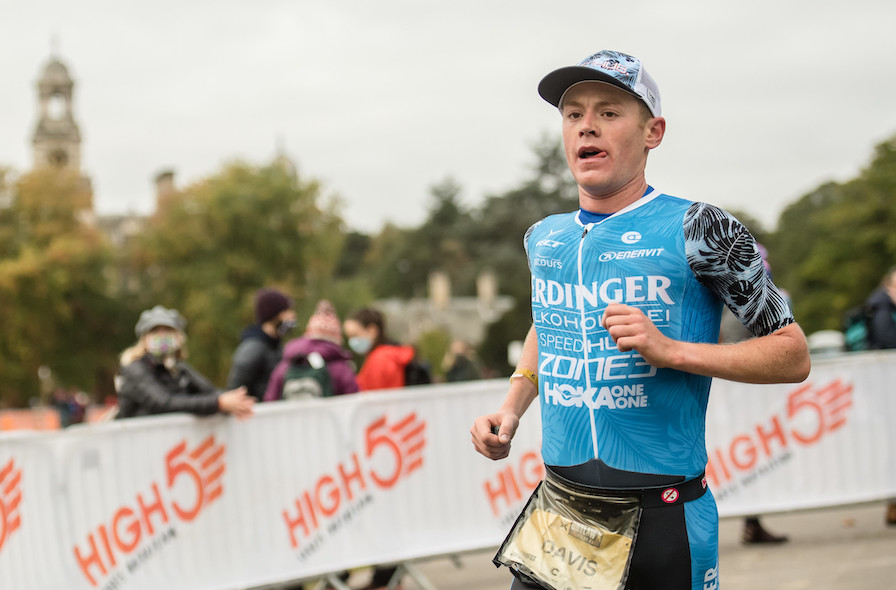 Hickson had been planning to use Bowood as preparation for racing at the IRONMAN World Championship in Kona next month, but of course that has now been rescheduled. She won in impressive style at the Outlaw Triathlon in Nottingham in July. Her time of 9:31:40 was her best ever over the full distance.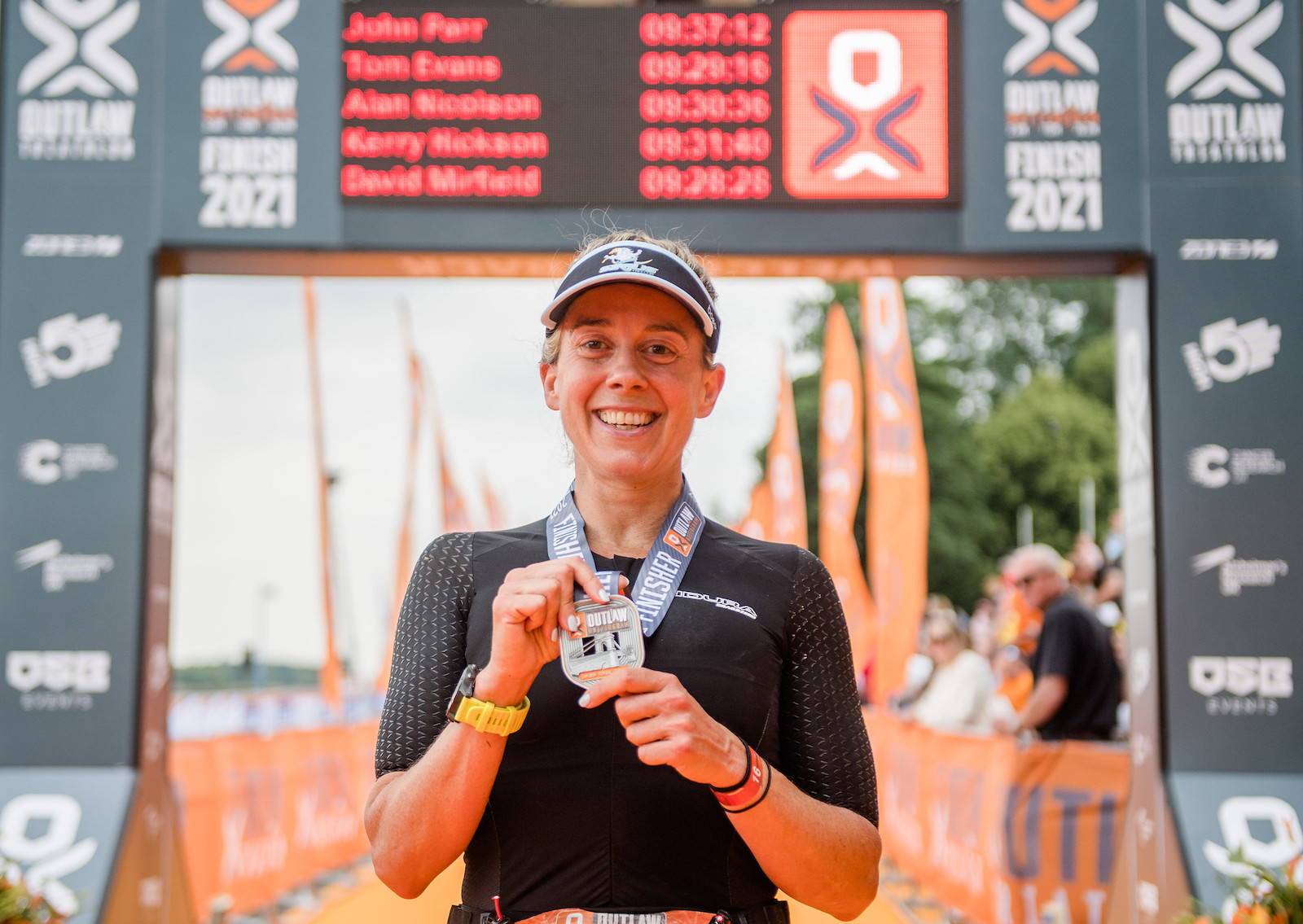 Hickson was closely followed at the Outlaw by Rebecca Duxbury, who is also lining up at Bowood along with fourth-place finisher, Davina Greenwell.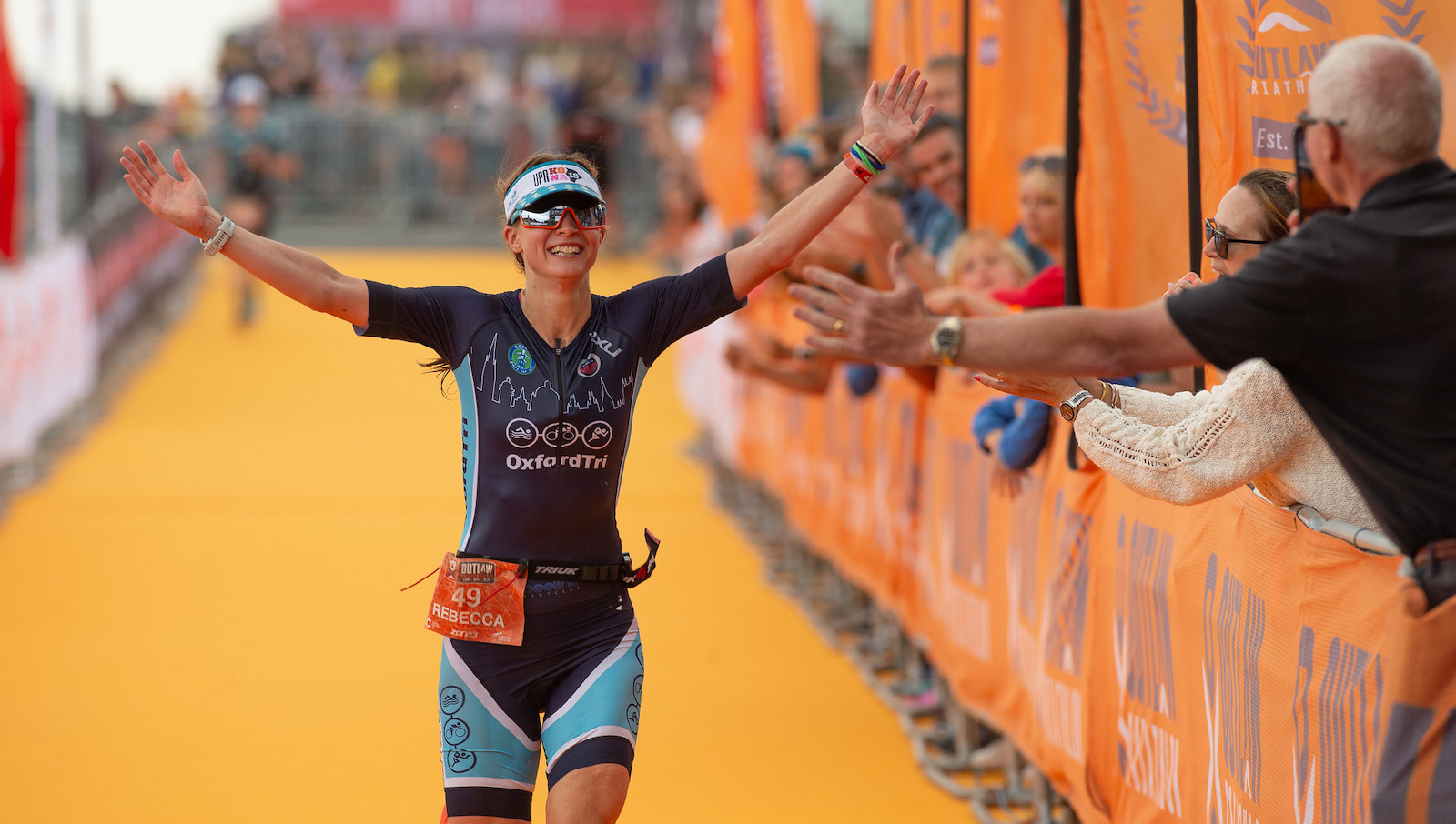 Start time and follow live
Things get under way at 0700 UK on Sunday September 12. Athlete tracking and race imagery is available via outlawtriathlon.com, but beware that mobile signals on site are notoriously poor and may affect the tracking service.
The specific tracking link is: https://resultsbase.net/event/5305/results
Outlaw Half Bowood course
The race starts with a 1.2-mile lake swim, followed by a 56-mile single lap bike featuring some sharp climbs and descents. The field will then close with a 13.1-mile three-lap flat run through stunning grounds.
The course itself is beautiful, although it does have a few challenges! Exiting the swim there is a lung-busting steep (but short) run out of Bowood Lake.
The bike course is arguably the toughest of all the Outlaw events, with 2,500ft of climbing. It includes some steep sections, but what goes up must obviously come down and there are some super-fast stretches of good quality roads. The run is scenic and flat before finishing in front of Bowood House.
CLICK HERE for details on the 2022 Outlaw Triathlon Series.