This is a preview of the Outlaw Half Holkham 2021. You can click here for full race report and results.
The fifth edition of the Outlaw Half Holkham will see the second PTO-supported UK race of the season take place against the stunning surrounds of Holkham Hall Estate.
What time does the race start?
The Outlaw Half Holkham starts at 0600 local time on Sunday July 4. The Pro's will start in TT format, separated by approximately five seconds. The men will start first, followed by a two minute gap, before the Pro women follow in a similar pattern.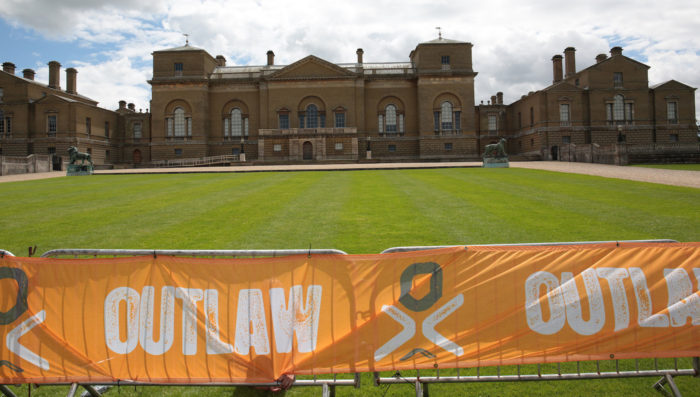 How to follow Outlaw Half Holkham live
While there is no scheduled live 'broadcast' coverage (connectivity at the venue is not the best), there will be live-to-web results data available at the race website (www.outlawtriathlon.com), provided by the event's timing partner, ResultsBase, where you should also be able to access the same data.
Also, keep your eyes on the Outlaw Triathlon social channels, plus those of the Professional Triathletes Organisation (PTO), as you can expect regular news updates, video clips and possibly even some interviews.
Your Editor will be at the event all weekend, so we will of course be reporting back in some detail on Sunday evening / Monday morning, on how it all plays out.
Previous Outlaw Half Holkham Winners:
2016: Reece Barclay – 4:17:18 / Catherine Faux – 4:32:14
2017: Craig Twigg – 4:09:17 / Debbie Moore – 4:42:26
2018: Sam Proctor – 4:13:03 / Rachel Hawker – 4:53:27
2019: Will Clarke – 4:00:27 / Kimberley Morrison – 4:32:22
Who is racing?
As always, we never know exactly who will be at the swim start until race morning, but we are hoping that we will be welcoming the newly crowned IRONMAN 70.3 European Champion, George Goodwin, after his fantastic performance last weekend in Elsinore. George did manage to fall on the run in Elsinore (and still win), so at the time of writing this piece is a little sore from his efforts, so it will be a late decision on whether he'll be able to make the start line on Sunday.
Lucy Charles-Barclay is taking a well-earned weekend off of racing, but should be on-site to support husband (and coach) Reece, as well as helping out with some PTO media and commentary.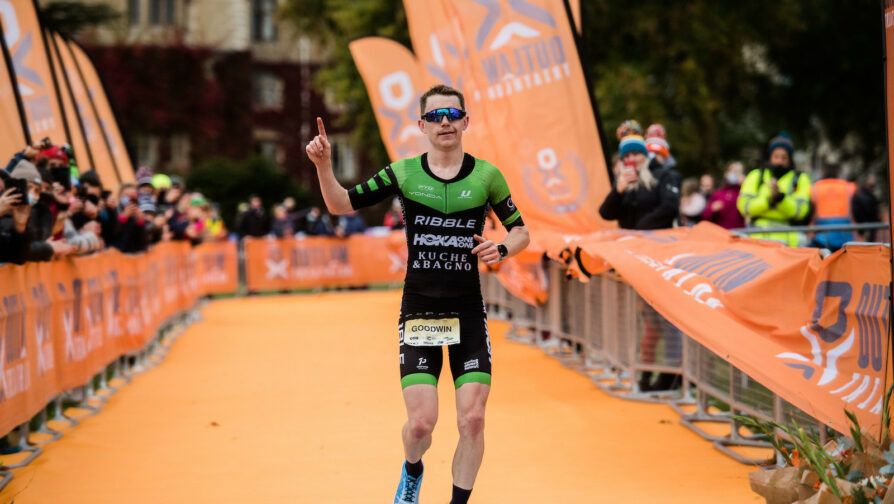 George has previous 'Outlaw' success, winning the Outlaw X last year, in what was also a 'best of British' event.
There will be local knowledge – and previous event winners – in the form of Kimberley Morrison (pictured in the header image) and Sam Proctor, who will likely know these roads better than anyone. Reece Barclay will also be in action, the winner at the debut edition of this race back in 2016.
Chasing Kimberley in the women's race will be Ruth Astle and Claire Weller who again have previous experience in the Outlaw Triathlon Series. Ruth was fourth last year at the Outlaw X, while in 2018, Claire was involved in a sprint finish over the last few hundred metres with eventual winner Rachel Hawker at Holkham. Like Sam and Kimberley, she's another athlete with local knowledge.
We also believe that we Henrietta Tarasewicz (better known 'back-in-the-day' as Henny Freeman) will continue her return to elite-level racing having also raced at the Dorney Triathlon recently, while the appearance of Leanne Fanoy (NED) is likely dependent on travel restrictions and quarantine requirements, the understanding of which is 'well above my pay grade'. Third recently at Challenge Gdansk, she would add quality to the field, if she can make it.
Returning to the men, we have managed to confirm that Portugal's Felipe Azevedo (a close fourth to George Goodwin last week in that great race in Elsinore), will not be able to make it, meaning that it will be a hungry pack of British athletes hoping to take the scalp of the newly crowned IRONMAN 70.3 Champion.
James Teagle looks the most likely to challenge George, following his breakthrough and arguably career-best performance and victory at Challenge Gdansk. That will have provided a confidence boost ahead of this domestic battle. He's been around the British and European draft-legal scene for several years now, but appears to have found his niche over the middle distance.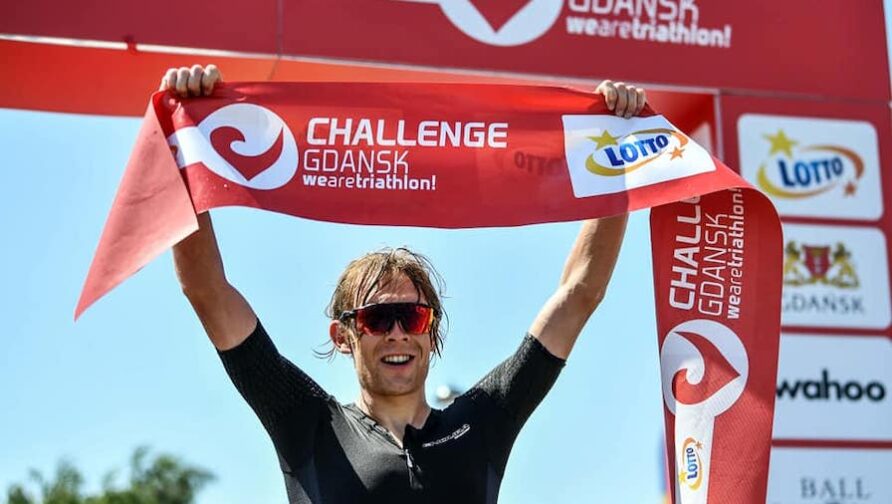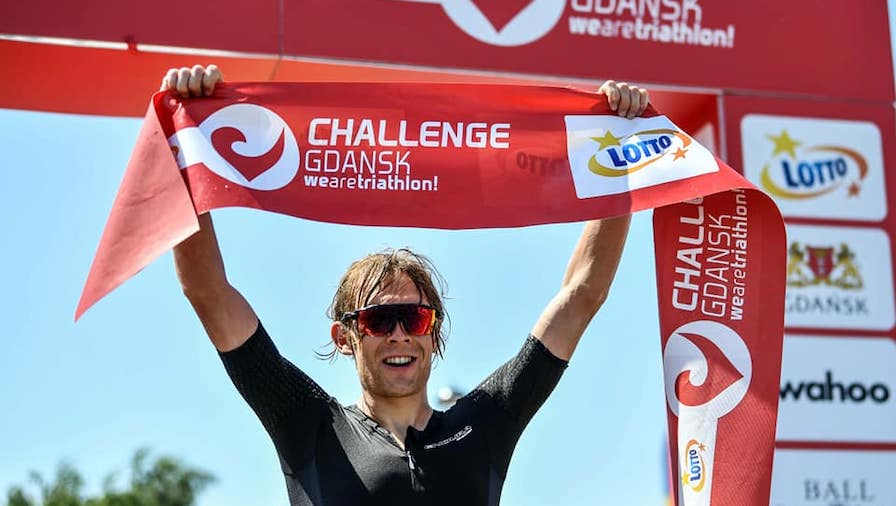 Sam Wade (7th), Kieran Lindars (9th) and Will Draper (11th) are among those also set to start, who also raced three weeks ago at Eton Dorney.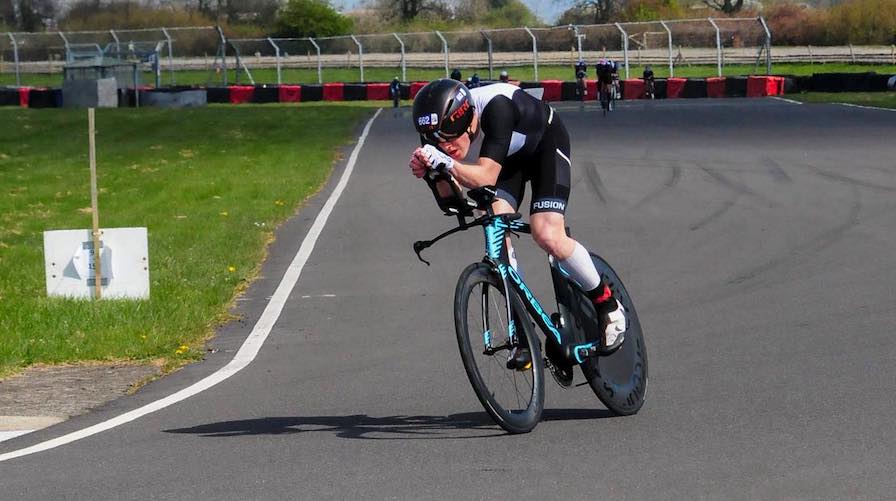 One man who will be hoping for some luck this weekend in James Scott Farrington. After a great swim and 53 miles of cycling two weeks ago at the Outlaw Half Nottingham, he punctured and had to walk back. And then went and ran a 1:13 half marathon. Fingers crossed we will get to see him have an incident-free race this weekend – you can click here for the latest start list.
Outlaw Half Holkham Prize Money
Following on from their successful 2020 partnership at the Outlaw X Triathlon in Nottinghamshire, earlier this year the PTO announced a second link-up with the Outlaw Triathlon Series, with the provision of a prize pot of £12,000 to support the professional field. This will be allocated as follows:
1st – £1800
2nd -£1500
3rd – £1200
4th – £700
5th – £500
6th – £300