Having spoken to the top five men from Sunday's Outlaw Half Holkham, we go one better and cover the top six women here. You can revisit the full race report here, but read on to get the post-race reaction from the leading women below.
Ruth Astle 4:20:27 (PTO wave)
Rosie Weston 4:28:36 (Elite wave)
Hannah Lord 4:31:50 (Elite wave)
Kimberley Morrison 4:32:52 (PTO wave)
Lucy Davies 4:38:26 (Elite wave)
Claire Weller 4:40:34 (PTO wave)
Ruth Astle – winner, winner!
Ruth Astle has had more than her fair share of race-winning success as an age-group athlete, but Sunday's Outlaw Half Holkham provided a welcome 'first' in her Pro career. It wasn't completely unexpected – "I actually feel like I can race for the win today" – she said pre-race… and then went on to hit all of her expectations with a strong performance across all disciplines.
"I got a win! I've not even had a Pro podium before, so that's really nice."
"It was probably the best overall race that I've put together. I was lucky that when Henny (Tarasewicz) came past (on the swim), I was able to jump onto her feet, and she dragged us back up to Kim, where I stayed until about the last 400 metres.
"Onto the bike, I thought just keep Kim in sight for the first half, and then I was on the front for most of the second half.
"I was quite confident I could outrun her… but that run course is brutal! My running really feels like it's come on from having had a consistent period of running, so that's nice.
"And that bike course… I absolutely love it! Anyone who wants a fast bike course come and do it, it's so much fun. It was really nice to be back somewhere where there are crowds. The crowds around this (finish) area are amazing."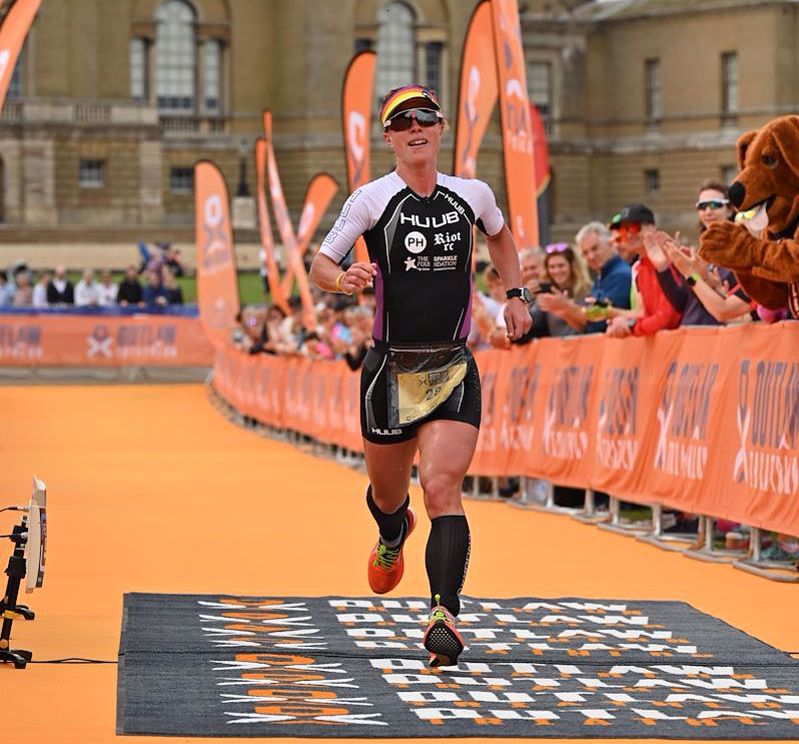 Weston secures Pro licence
Rosie Weston started in the Elite wave on Sunday, with hopes of producing a performance which would earn her a Pro licence – and the opportunity to take part in PTO events in the future. She achieved that, and in the process set the second fastest time overall of the day.
"I've been trying for over a year now, and am pleased to have got it. I've been working really hard and every session I was just picturing that in my head, so it's really good.
"I had no clue where I was as I started right at the back of the Elite field… and then I got onto the run, and my Dad said 'I think you are third', and so I thought just keep going!"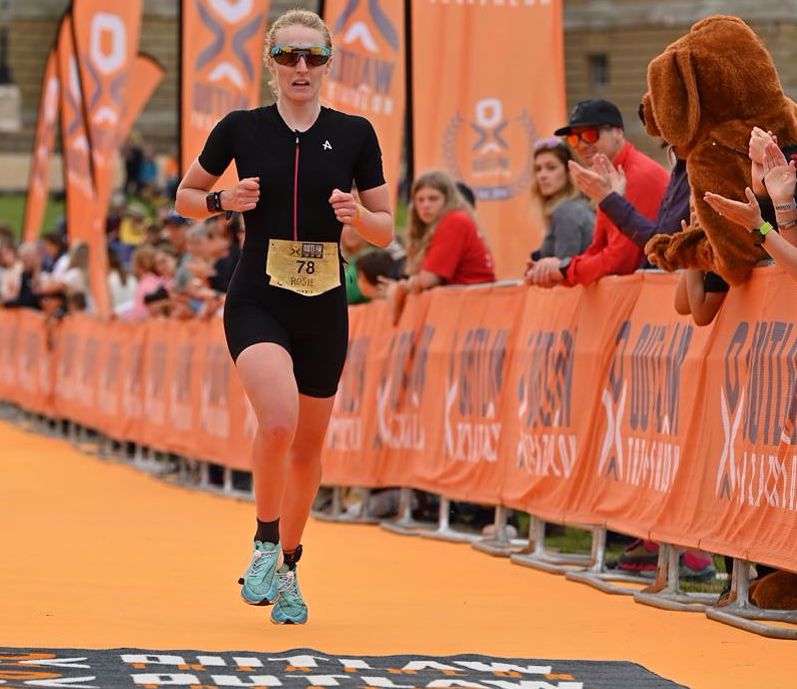 Great middle-distance debut for Lord
On her first attempt at the distance Hannah Lord finished in a swift time, just outside four-and-a-half hours. That made her the second Elite wave athlete to finish, as well as the third fastest overall amongst all the women on the day. I hope we'll be seeing Hannah over this distance in the future. Of course, she was very pleased with how it went:
"I am really pleased I picked Holkham as my first go at the 70.3 distance. I was pleased with my swim given the lack of access to pools over the last year and was well suited to the tough hilly run route. It's a great, spectator venue for triathlon.
"I knew I was capable of a good swim and run and also knew I was at a disadvantage on the bike being on a road bike, especially on a largely flat/rolling course. Also nutrition strategy was a big unknown for me. Very happy with my time, I guess I was hoping for a sub-five hour time and was well under that.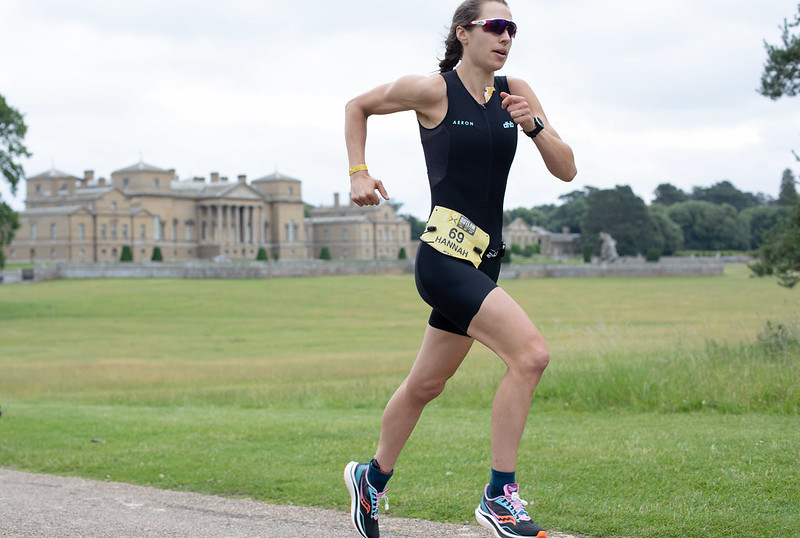 No home win for Morrison this time
Kimberley Morrison lives just down the road from the race venue, and knows the course well. The race winner and previous course record holder from 2019 didn't have the day she wanted – but there was still plenty to be positive about:
"Of course I'm not happy with the result, but it was a really good battle out there. I'm so happy for Ruth, she had a great race. I toughed it out on the run and just absorbed the amazing atmosphere here at home.
"Outlaw always put on a spectacular event and Holkham is a beautiful place and to have the support of the PTO too, we are so, so fortunate."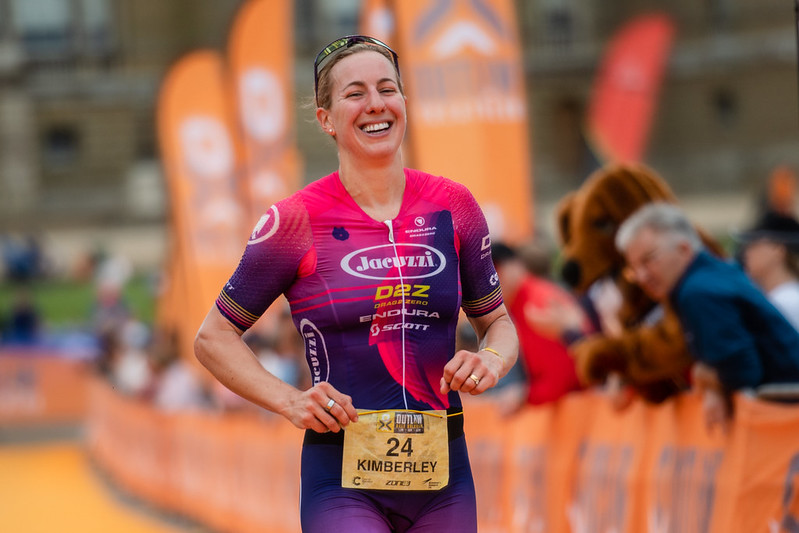 Hard work pays off for Davies
Lucy Davies produced a strong race across the board at Holkham, with her third-place finish in the Elite category also making her the fifth fastest athlete of the race.
"Super happy with how my race went and to take fifth overall (didn't expect that at all). Was great seeing all the hard work paying off on the bike and run over the last year. One of the toughest run courses I've done, but the crowds were great motivation before the hill!
"Loved racing with the pros and some extremely talented girls in the elites! Lots of lessons to take away into the rest of the season!"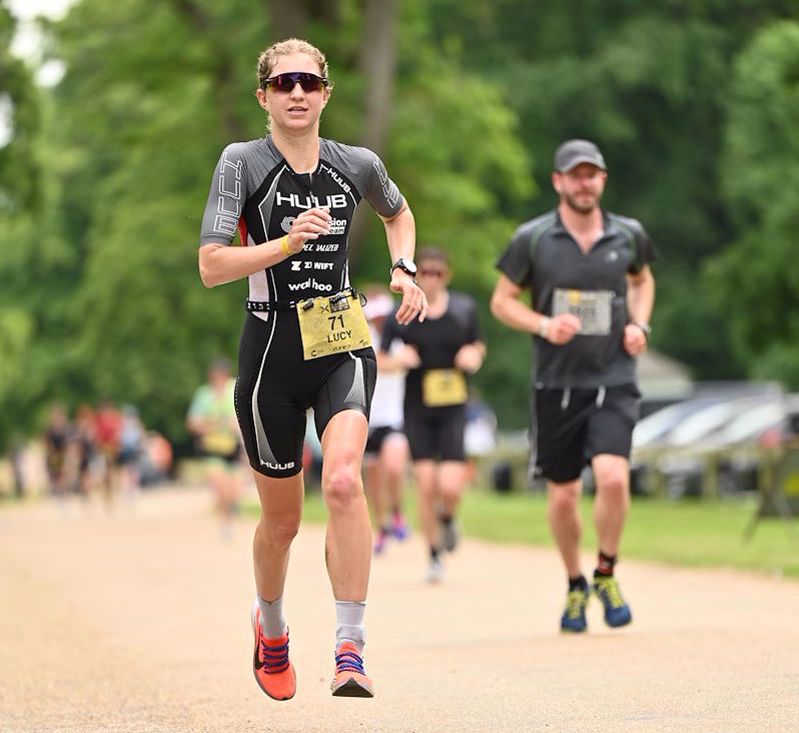 Weller relishing the depth of competition
Claire Weller is another local athlete and previous second-place finisher at the event, as well as winning the 2019 Outlaw Half Nottingham. Fifth overall in Nottingham two weeks ago, she was sixth quickest on the day this time around, which also gave her third place in the PTO-supported Pro wave. She won't have to wait too long for more Outlaw Triathlon racing action either:
"I had such a great day racing Outlaw Half Holkham. The Elite/Pro field is getting more and more competitive at the Outlaw events, which makes for a fun, hard race.
"The bike course had a good mix of small hills but also some fast flat sections, which I loved. The run was challenging but the spectators were amazing, making a great atmosphere! As always, Outlaw put on an excellent race and I'm looking forward to being back in three weeks for the full."