Two-time IRONMAN World Champion Patrick Lange says his injury in February did nothing to harm his motivation ahead of his return to racing at Challenge Roth on Sunday.
A bike crash during a training camp in Spain saw the German suffer an acromioclavicular (AC) joint injury, leaving him sidelined for the IRONMAN World Championship in May.
However, Lange was undeterred by the setback and battled back to full health in time for this weekend's classic in his native country.
He highlighted the stellar fields set to line up in Bavaria on Sunday, and how the presence of Jan Frodeno is further fuelling his challenge for victory.
Lange is "home again"
"I was welcomed by my homestay which is really special about Roth and I felt immediately at home again," he said.
"My training has gone well and I feel fit and motivated and I'll do my best and see what happens. I'm really looking forward to the race.
"I hurt my shoulder after a bike crash and needed surgery, but it didn't reduce my motivation, I had some disruption but a couple of weeks after the surgery I called Felix and said I want to come back.
"Ever since I have been watching videos of Solar and can't believe I'm going to experience this for myself this year.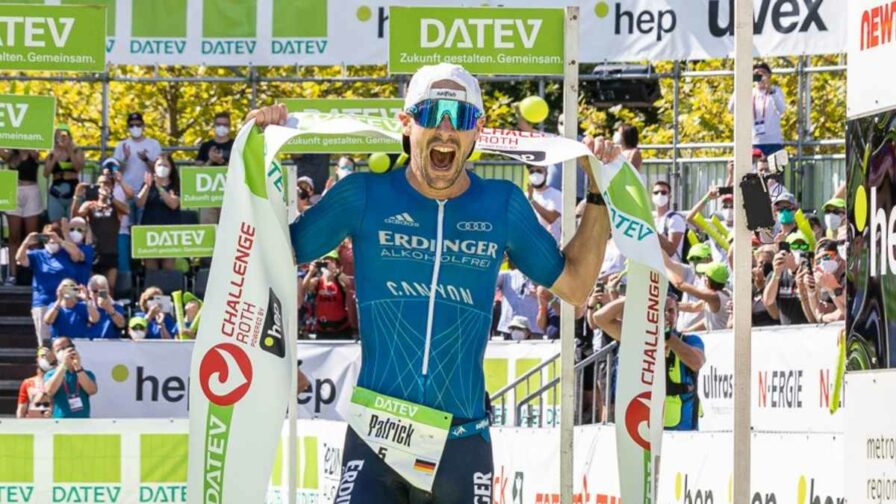 Frodeno boost
"We have a great field of starters here and this is fitting for this legendary race. Roth has always been a title that is hard to get and this race really has to have the best athletes present. The list is long that will be a hard race certainly on Sunday.
"Of course racing Jan is part of the motivation – you dream of racing against the best in the world and to win in this capacity and to finish first is the motivation behind all the races you run and that is why it was truly a great day when I learned that Jan was racing. It was another push for my motivation."