Patrik Nilsson says most elite triathletes will have one recurring nightmare ahead of the delayed 2021 IRONMAN World Championship in St George.
The showdown in Utah is now more open than ever, following the withdrawal of reigning champion Jan Frodeno along with the likes of Patrick Lange, Javier Gomez and Joe Skipper.
The 30-year-old Nilsson, who jetted out to Utah at the start of this week, believes most athletes lining up are at least known quantities – but there are two notable exceptions. That would be the Norwegian prodigies Kristian Blummenfelt and Gustav Iden.
Norwegian nightmares
Speaking during the official broadcast for IRONMAN Texas last Saturday, Nilsson explained: "It's definitely going to be a different race. Most years you have Jan Frodeno being in the front in the swim, in the front in the bike, in front in the run. He's the guy you want to beat, he's the golden standard you want to achieve.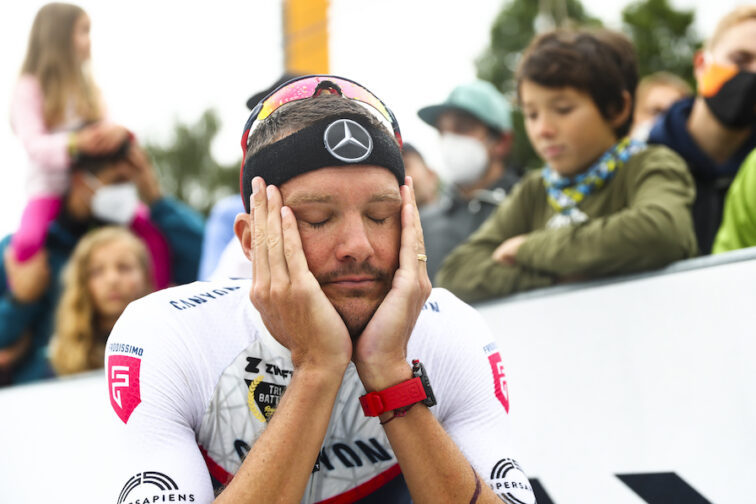 "This year definitely I think it's more open. With Jan out, with Patrick Lange out, with Javier Gomez out, there's some good athletes not racing. So I think someone like Alistair Brownlee perhaps to get with Daniel Bækkegård, Max Neumann wanting to push the pace on the swim really to break away and get a gap to the two Norwegians.
"I think back in everyone's head, when you wake up through the night screaming, I think everyone is watching Kristian and Gustav catching you on the run.
"They are the big question mark, where even if you assume they are not going to be in the mix or assume they are not going to be on the podium, they are definitely mentally going to mix up the race before the start, before the race even starts.
"Nobody really knows where they are. Someone like Gustav and Kristian, nobody really knows what they are going to do. So it's going to be a tough race, it's going to be furious, it's going to be different. But I am definitely looking forward to it."
North American stars Sam Long and Lionel Sanders will also start as major players, but Nilsson says at least there is enough evidence to be able to predict what they will do. Not so with the Norwegians.
"I think most athletes still know where both Sam and Lionel are at. You know they are good strong bikers, they're good strong runners. But you still know what they can do on a race course. I have huge respect for both of them them, they are both fast, I mean Lionel has been second in Kona.
"But still, Kristian and Gustav, it's just a question mark. Are they going to do sub-2:30 on the marathon, are they going to blow up the field on the run, on the bike – what is going to happen?
"That's why I think they will be the big question mark throughout the whole race. You might start the run with a 10-minute lead over them and they are still going to catch you. You just don't know because they haven't done any races."
Nilsson in peak shape
Patrik is in a very positive frame of mind heading into the biggest race of the year so far, feeling fitter than he did at any time in 2021 – even for that impressive IRONMAN Frankfurt victory in August. He admits the last couple of years have been tough due to COVID, lockdowns and the impact on the triathlon calendar.
"It's not always easy to stay healthy and stay focused and stay illness-free. Over the last two or three years there's been a lot of illness, especially during and after COVID and during the lockdowns – it's been maybe not hard to find a focus, but tougher to find this killer mentality that I especially need during a race, where you want to perform at 110 percent.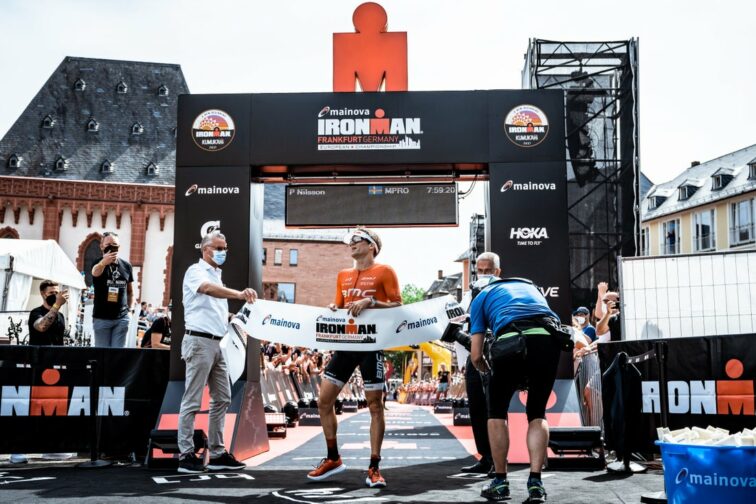 "So this build-up is probably the first year in a long time where I feel really prepared, I feel super-fit, I feel strong. I've been doing the sessions I want.
"I spoke to the mental coach a few times and I said I don't have anything to complain about, everything's been going so good."
Support Jonny & Beth in London
Support the best of the Brits like Jonny Brownlee and Beth Potter battling it out against the world's best triathletes including Gustav Iden and Cassandre Beaugrand in The Arena Games Triathlon grand finale at London's Olympic Park.
Use code AGTLDN_TRI247 for 20% off tickets.