Who are the contenders for PTO 2020 Championship victory on Sunday?
That was the question I thought I would ask myself, looking ahead with much anticipation to Sunday's PTO 2020 Championship at Challenge Daytona.
There are and will be some great previews and content around over the coming days across multiple outlets – including the PTO's website itself – plus interviews being updated daily from Bob Babbitt.
Looking at the Pro Women's race, I'm going to say up front that I think it's pretty wide open, and I fully expect that a significant proportion of the athletes starting on Sunday will believe they are capable of, at least, a top-10 position. That should make for great viewing.
That, in part, is because of who is not racing. The absence of Daniela Ryf (SUI), Lucy Charles-Barclay (GBR), Imogen Simmonds (SUI), Flora Duffy (BER), Teresa Adam (NZL), Jessica Learmonth (GBR) and Georgia Taylor-Brown (GBR) among others, does remove some interesting potential race dynamics, plus some proven Championship-level performers.
With that said, I thought I would set myself this challenge – pick five athletes from which you believe the winner will come from. That doesn't necessarily mean that these athlete will finish 1st-5th, but this is my attempt to narrow down a winners shortlist.
Do you agree? Let me know – or just wait until the race is over and call me out if I prove to be totally off the mark 🙂
---
Holly Lawrence (GBR)
IRONMAN 70.3 World Champion in 2016 and Silver medallist in 2019, US-based Brit Holly Lawrence is a big race performer. As well as those World medals, her success in top tier 70.3 racing in recent years has 'Championship performer' written all over her C.V.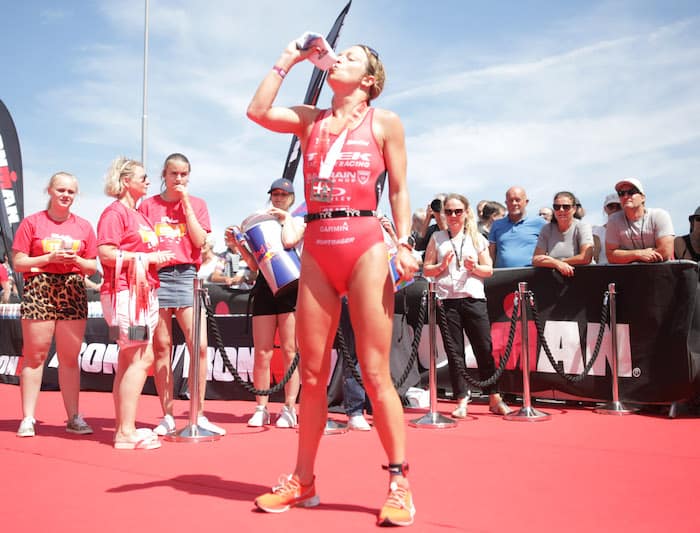 A middle distance specialist with a background in short course racing, the 2km / 80km / 18km format in Daytona would seem to be a good fit for her skills, while her strength on the bike and comfort with the challenges of a flat bike course / maintaining an aerodynamic position for the entire ride have been proven with her successes in Bahrain.
Holly has managed to race this year – a dominant victory at IRONMAN Cozumel in September – but will I'm sure have had this weekend lazer-etched into her A-race target for many months now.
There are faster runners in the field – notably Anne Haug, with whom Holly has shared several close battles in recent years – but holding strong while being chased is normal service for Lawrence, and not something that will phase her.
Anne Haug (GER)
The 2019 IRONMAN World Champion is one of the most consistent 'triathlon' runners we have seen over the middle and long distance. The IRONMAN 70.3 World Championship Bronze medal winner in 2018, the German athlete is consistently able to close down deficits at T2 which look insurmountable to almost anyone else.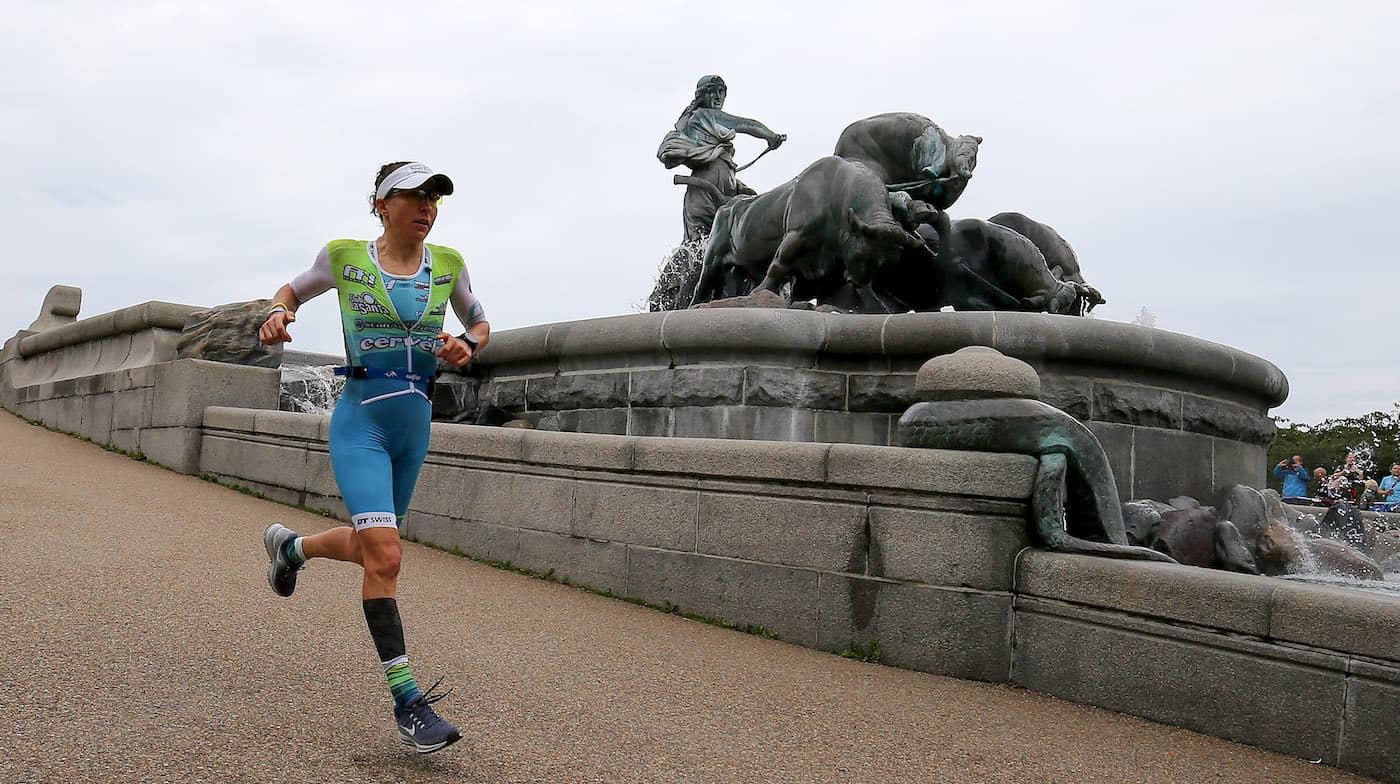 While a former ITU Grand Final winner, the swim is her weakness and one potential factor this weekend could be the degree to which she has been able to maintain that aspect of her training during the COVID-impacted lockdowns in Europe. While her running is a standout, her cycling ability is impressive too, and she will need to call on that this weekend.
The depth of the field this weekend is too strong to give up significant time on the swim and then not deliver on the bike. She doesn't need me to highlight that. Recent work on her position and equipment in the wind tunnel will be an advantage on Sunday.
Nicola Spirig (SUI)
With an Olympic Gold and Silver medal, victories over every distance and six European Championship titles to her name, the 38 year old Swiss is an all-time great within the sport. Her recent second place at the Valencia World Cup over the Sprint distance, shows her renowned speed is still there too.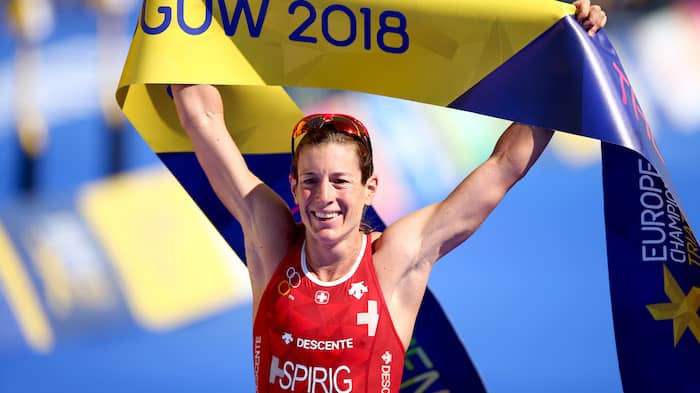 Spirig would not be heading to Daytona is she didn't consider herself a contender for victory, which I believe she certainly is. Her bike strength within the ITU circuit lead to the concept of the 'Spirig Train', with a host of athletes desperate to hold her wheel as she made light of any swim deficits to find her way back to the front of the pack. That's not so easy when the race has a 20m drafting zone. While Spirig, I'm sure, will have her medium term focus on a fifth Olympic Games appearance and another shot at the podium, I can't see any way in which she will not be a major factor in Daytona.
Having recently run 1:14:22 for third place at the Swiss Half Marathon Championships, nobody will want to take her on in a sprint finish…
Laura Philipp (GER)
Few top tier triathletes enter the sport with a history in rock climbing… but then few have made such and impact in a short time, as Germany's Laura Philipp.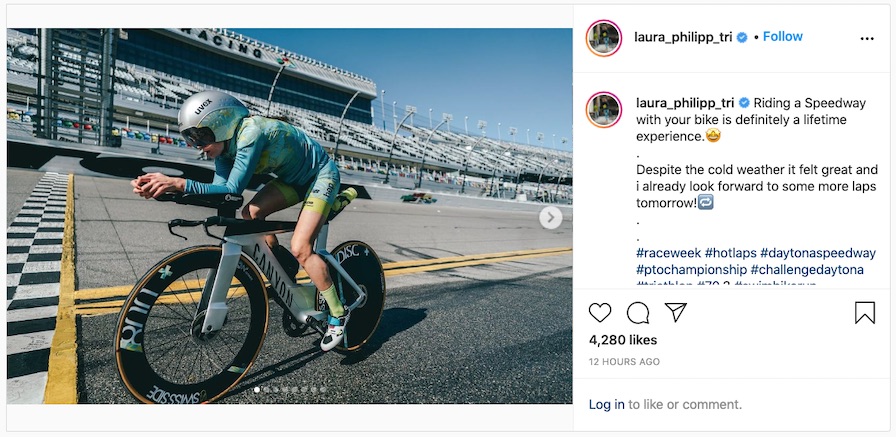 At 24 she was still learning to swim one length of the pool, but now boasts IRONMAN 70.3 victories into double figures, winning her first IRONMAN by more than half an hour (8:34:57 in Barcelona) and finishing fourth on your Kona debut, having managed just 200km of running – in total – over the preceding six months.
Still only 33 years of age, you would have to think that the best is still to come – will Sunday prove to be her best result yet?
Amelia Watkinson (NZL)
One of a small selection of athletes to have raced several times in 2020, Watkinson took wins at 70.3 Sunshine Coast in September (ahead of Sarah Crowley and Ashleigh Gentle), IRONMAN Cairns (a close win over Sarah Crowley and Renee Kiley) and the PTO-supported Hervey Bay 100.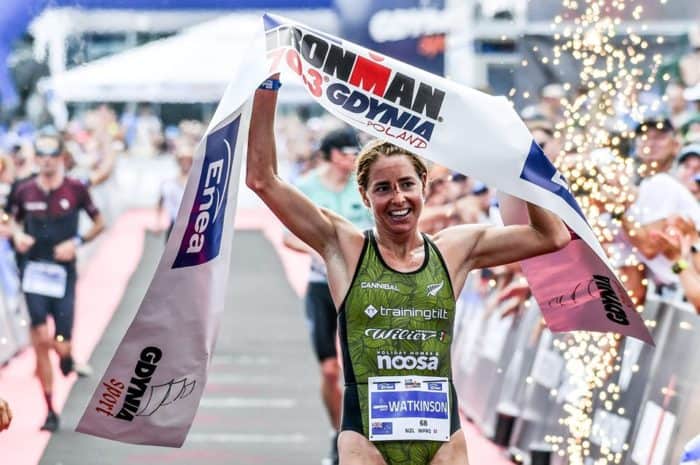 Add that form line to her seventh place at the IRONMAN 70.3 World Championship in Nice, and Watkinson will surely arrive with the confidence that she can challenge the best in sport in Florida. Having won the New Zealand Junior TT Championships in her youth, will be a good memory to call upon of the flat and fast Daytona International Speedway circuit.
---
For more news on the Professional Triathletes Organisation, Rankings, Collins Cup and more, check out our dedicated section on the site HERE.