The PTO Tour for 2023 comes to end on Sunday in Singapore, and what a way to finish with a stellar field set to line up for the Asian Open.
In the men's race, despite the absence of US Open winner Jan Frodeno, there is a star-studded lineup which includes the deadly Norwegian duo of Kristian Blummenfelt and Gustav Iden, the former having already finished on two PTO podiums so far this season.
In our predictions piece below, we list the leading contenders for the win, along with some dark horses that you should keep an eye on, plus our podium picks. If you want to share your thoughts on who will take the tape in Singapore this weekend, you can share them with us on our social media channels, available by clicking here and here.
Leading Contenders
Whilst a victory on the PTO Tour still escapes him, Kristian Blummenfelt – second in Ibiza and third in Milwaukee already this season – can never be counted out. 'Big Blu', who will take on the field just days after competing at the Olympic Test Event in Paris, will be the odds-on favourite in Singapore, despite losing to Aussie Max Neumann last time round in Ibiza.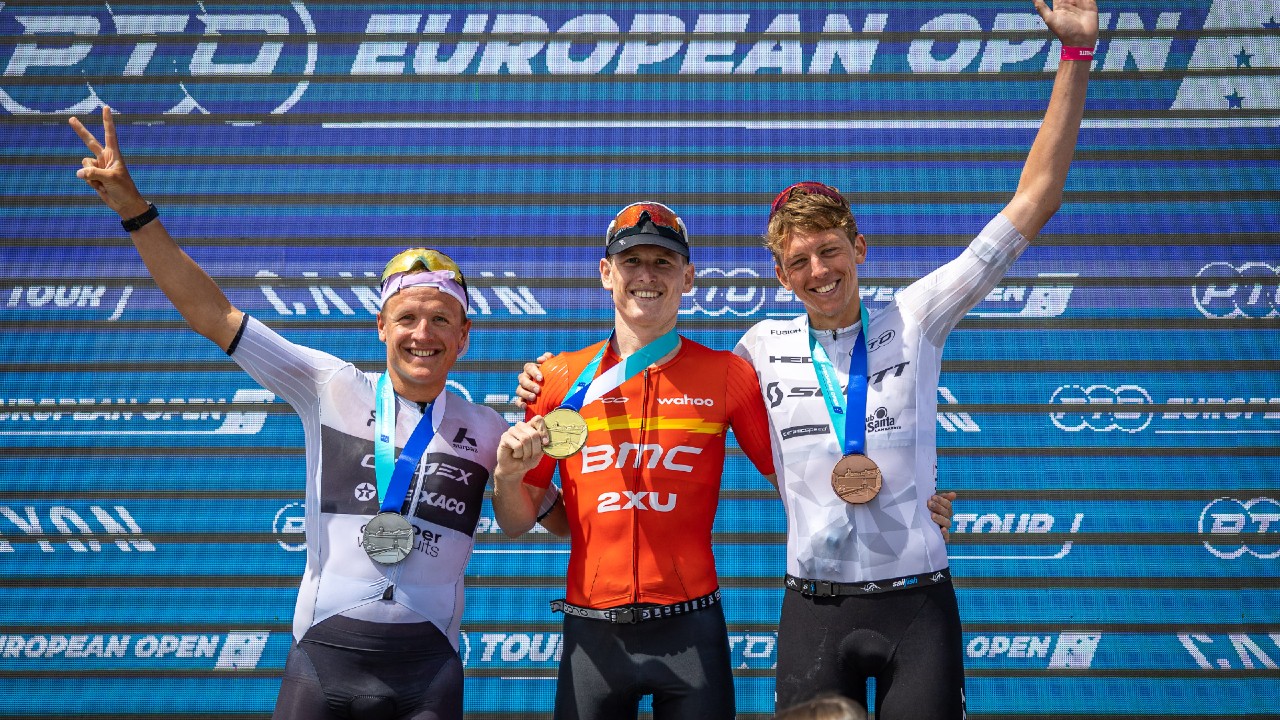 At the PTO Tour US Open in Milwaukee, Blummenfelt looked set to take victory, having made it into T2 in a small lead group, but succumbed to cramp as Frodeno took the crown and the bragging rights in what looked to be his last race over the 100km distance.
If Blummenfelt can recover from his previous exertions in Paris and to a lesser extent Milwaukee, and has also figured out the bike position issues that have caused him to cramp in both Milwaukee and Edmonton last year at the PTO Tour Canadian Open, he will be the man to beat here.
With Magnus Ditlev and the aforementioned Neumann both late withdrawals from the start list, the two other main contenders based on recent form are Americans Jason West and Sam Long. Both are coming off the back of stellar results on home turf at the PTO Tour US Open, where West was second and Long was fifth.
West, in particular, comes into this race as one of the strong favourites, especially when taking into consideration that he only just missed out on the win in Milwaukee by around 30 seconds, having dealt with a bike mechanical early on that cost him valuable time and momentum.
Long, who recently became a father, flies out to Singapore with a spring in his step, after welcoming his first son Leo and proving beyond doubt that he is the real deal. After receiving an unfair amount of flak early on in the season, after parting ways with coach Dr Dan Plews, Long had terrorised domestic fields over the middle distance in the US before capping off a stellar domestic season with a big result in Milwaukee.
Dark Horses
Whilst many of our dark horse picks for Singapore are established names, their recent form, combined with question marks over their fitness, means that they fly under the radar coming into this weekend. In a field full of established names, some of the biggest stars, including the current IRONMAN World Champion, have the potential to either blow the competition out of the water or struggle immensely.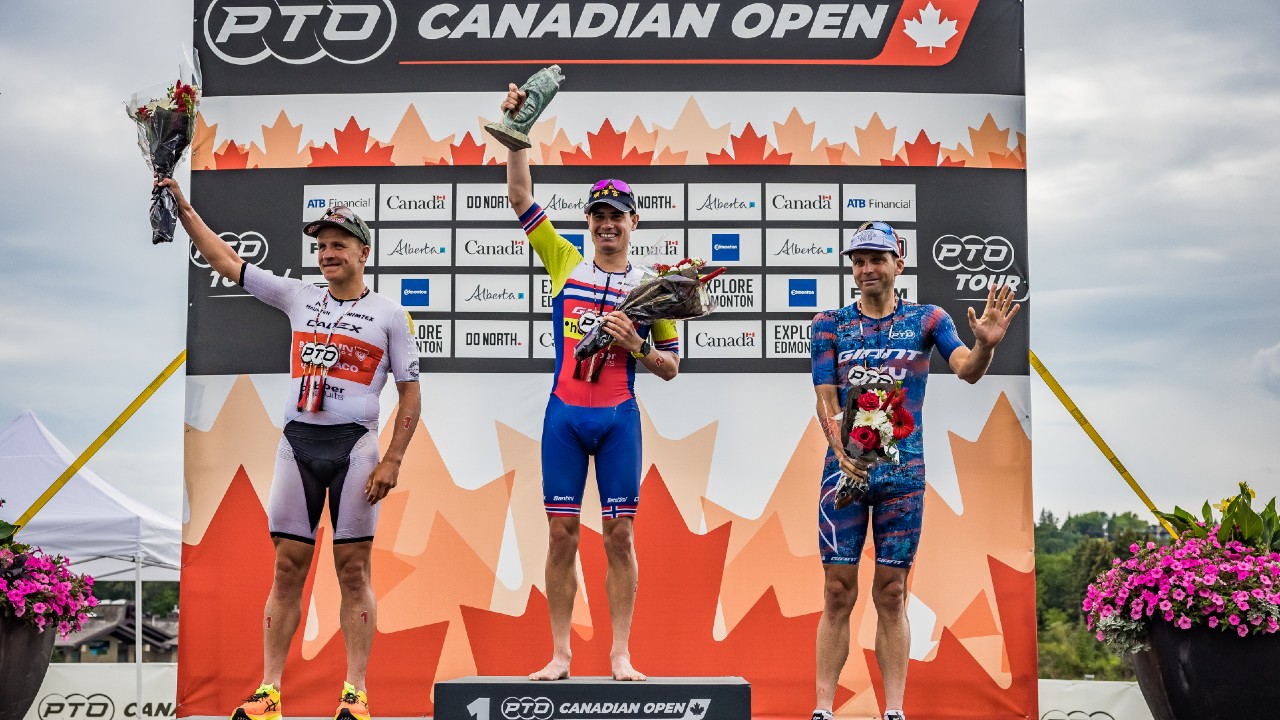 Norwegian Iden, the PTO Canadian Open winner last season and Global Triathlon Awards 'Male Triathlete of the Year' in 2022, has so far had a season to forget in his return to short-course racing. However, he could get things back on track with a strong showing over what many believe is his best distance in Singapore.
Iden, who won the IRONMAN World Championships in Kona 10 months ago, seems to still be committed to the Olympic dream, but maybe he will be forced to reconsider if his return to middle-distance racing turns out to be a lot smoother than his reintroduction to short course has been.
Sam Laidlow, runner-up at the IRONMAN World Championship behind Iden, also has questions to answer, but after a solid victory at Challenge London recently he looks to be coming into form at just the right moment. Still, for him to beat in-form athletes like Long and West, let alone Blummenfelt and Neumann, would come as a surprise to many.
Additionally, two men who have raced each other recently and could genuinely surprise everyone are Mike Phillips and Pieter Heemeryck. Just 10 days ago, at the IRONMAN 70.3 European Championships, Heemeryck came out on top with both men looking in great form heading to Singapore.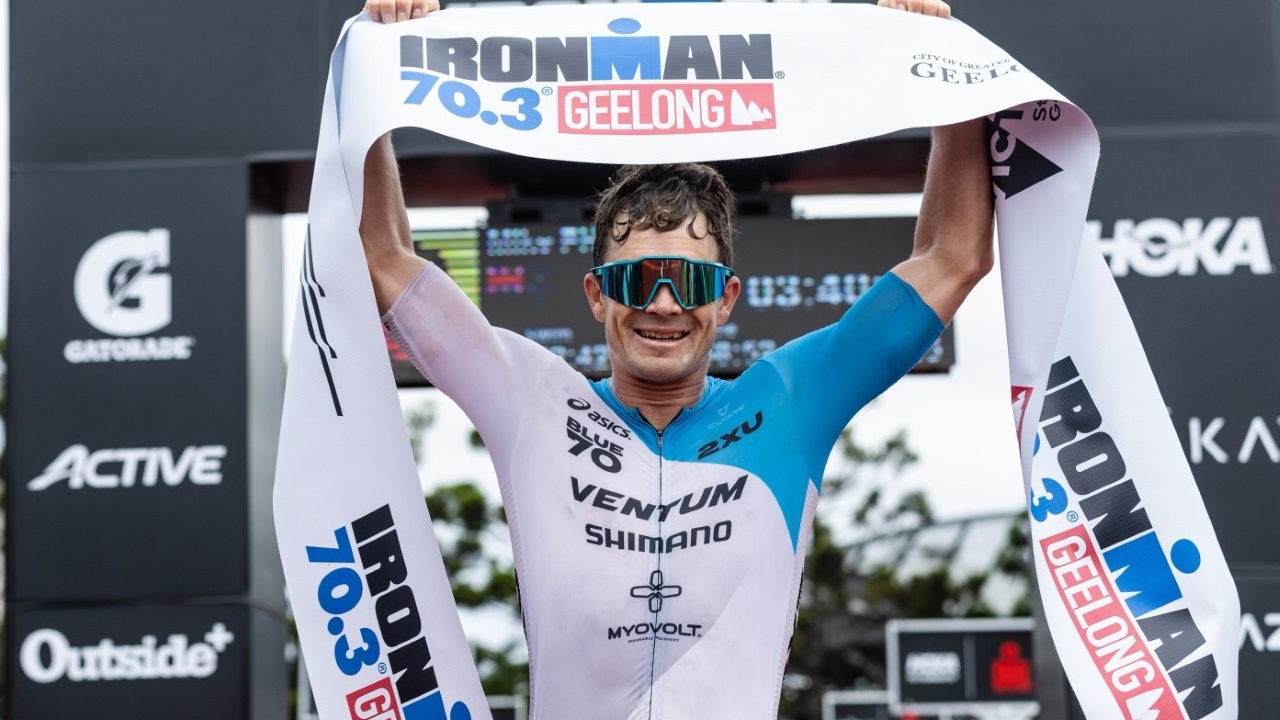 Finally, David McNamee, who finished 11th at Ibiza before more recently coming away with seventh in Milwaukee, is trending in the right direction and knows what it takes to deliver on the biggest stage after two Kona podiums. Could racing in Singapore, which has a similar summer climate to Kona, be his best shot at a PTO podium?
Verdict & Podium Picks
In a field of just 16 athletes, it will be very interesting to see how the race plays out. Neumann, who managed to get away from Blummenfelt with a strong swim in Ibiza, would have had to push hard in Singapore to get rid of a much-improved Olympic champion and in his absence it will now be up to someone else to pick up the mantle and put the hurt on the Norwegian across all three disciplines.
Out of the water, I think that the majority of the field will be together, with Aussie Aaron Royle certain to be at the front of the race, along with Phillips, Laidlow, Dane Daniel Baekkegard and potentially a handful of other athletes, such as Blummenfelt and American Ben Kanute.
The real race, in my mind, will begin on the bike. The front pack, in particular Blummenfelt, will be keen to eliminate the threats posed by fast runners such as West, Iden and Heemeryck, with the bike leg the best place to put the hammer down in hot and humid conditions.
The weak swimmers in this race face a real disadvantage, because chasing in the sort of conditions Singapore offers is likely to push them closer and closer to the red line, making the major blowups on the run as likely to come from the chasers as it is from the front pack. Off the bike, expect a select front group to have worked hard but smart to open up a gap on the rest of the field.
If Blummenfelt has fixed his bike position, he can probably take down everyone, but if not, I think the race is someone like Jason West's to lose, with Baekkegard the only other athlete in the field I can see getting off the bike with the front group and possessing the run speed to come close to a podium spot.
Men's Podium Predictions:
Jason West.
Kristian Blummenfelt.
Daniel Baekkegard.
When does the race start?
For the men's race at the PTO Tour Asian Open, the action kicks off on Sunday, August 20. The race will begin at 15:15 local time, which corresponds to 08:15 in the UK and 09:15 CET.
In America, triathlon fans will have to be up bright and early to watch the action, with the race starting at 00:15 on the West Coast, which corresponds to 03:15 on the East Coast.
How to watch the race live
In Europe the race will be broadcast live on Eurosport, with global coverage also available via the new PTO+ app and a range of global broadcast partners and streaming services. Full details of those HERE on the PTO website.
If you are outside of Europe and the Indian Subcontinent, you can watch the action completely for free, on either the PTO+ app, YouTube or your local broadcast provider.