As the 2022 year draws to a close, we are heading into the final 12 months of the glorious career of the hugely popular German athlete, Sebastian Kienle.
Sebi has pretty much done it all in the sport. IRONMAN 70.3 World Champion in 2012 and 2013, he added the IRONMAN World Championship title a year later. He's won Challenge Roth, is a multiple winner of the IRONMAN European Championship in Frankfurt too – as well as further podium finishes at all of those events. One of the best long-course careers we've seen.
Results only tell part of the story too, as his aggressive style of racing combined with a sharp wit and killer quotes off course, have made him a fan-favourite wherever he goes.
'A good way to retire'
Last year, Kienle announced his 'long goodbye', a two-year retirement process which would see his final World Championship year in 2022, followed by a 'farewell world tour' in 2023. While this season was relatively modest in terms of results, his final Kona would prove to be a triumph, a sixth place finish seeing him record his fastest ever finish at a race that he said "defined" his life.
It is a measure of Kienle's status, reflecting the words above, that the post-race press conference – traditionally featuring the top five finishers – was extended to six, in his honour.
"Before the race I never would have thought I would have a chance to be at the after-race press conference – and thanks for making an extra place!
"It's very telling that this was my fastest time. Obviously, we had some really fast conditions, but the race was more than 15 minutes ahead of me and I like to see that, honestly. It is a good way to retire. I don't need to come back here."
The future of Kona
Circumstances since that Saturday in October have changed, such that a return to Hawaii was likely not even feasible for Sebastian; as IRONMAN announced major changes to the IRONMAN World Championship structure. Of course, that was where we started when speaking to the Orca-sponsored athlete recently about the final stages of his brilliant career.
What was his take on the plan – and the positives and negatives that could follow?
"Positives:
"The qualification for Kona became more and more a question of the number in your bank account than the number on the result list. A new venue will open up the World Championship to those who cannot afford Kona.
"It will give an other type of athlete a chance to win a World Championship. Not so much in the Pro ranks, but at amateur level.
"Depending on the venue: more spectators and a better TV coverage.
Negatives? Pretty much everything else.
What about Frankfurt?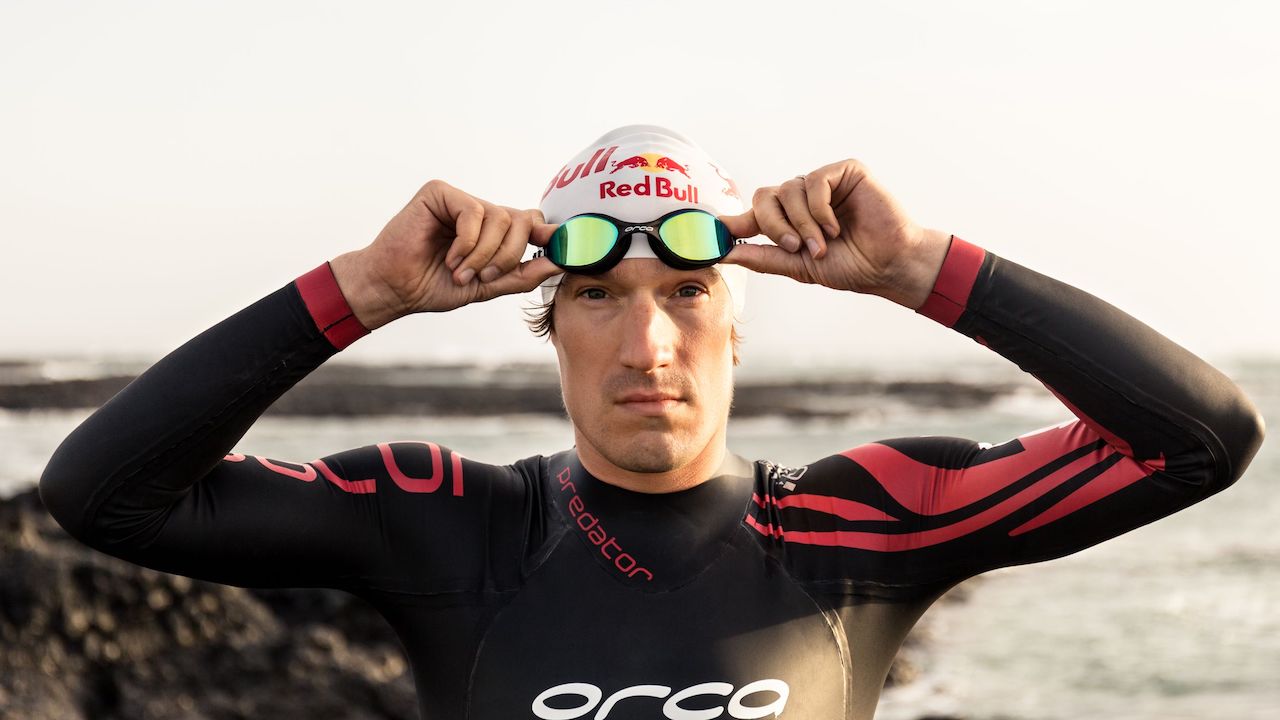 While the plans put forward by IRONMAN have probably drawn more discussion than any other other issue within the sport in recent memory, Kienle acknowledged that IRONMAN's CEO, Andrew Messick, has a tough task on his hands.
"I think the CEO of IRONMAN has a quite difficult job. Without knowing details, I would not speculate what I would have done different. But one thing is for sure, you need to invest into every venue you have a race. Without the locals there will not be a future for any event."
While all talk seems to be pointing towards Nice, France as being fait accompli as regards the host of the Men's Championship in 2023, Kienle was clear on which venue he would choose.
"Frankfurt. Big airport, no problem with accommodation, has proven over and over that they can hold big events, best spectators, best TV coverage.
No regrets
While the season as whole didn't match the success of the last decade, his performance in Kona trumps everything else.
"Kona was the only race that went really well this season. I did not have a single win, not even a podium – though I won the coffee trophy at SGRAIL100 which was good! But in Kona everything worked out just fine.
"I think I had a lot more in me in Israel but for some reason was not able to show it. All-in-all, I'm in peace with Kona and the World Championships. I have no regrets, to step off the stage is the most difficult step in your career. I'm in the right mindset for my last year in the sport and I'm looking forward to race and travel for this last year!"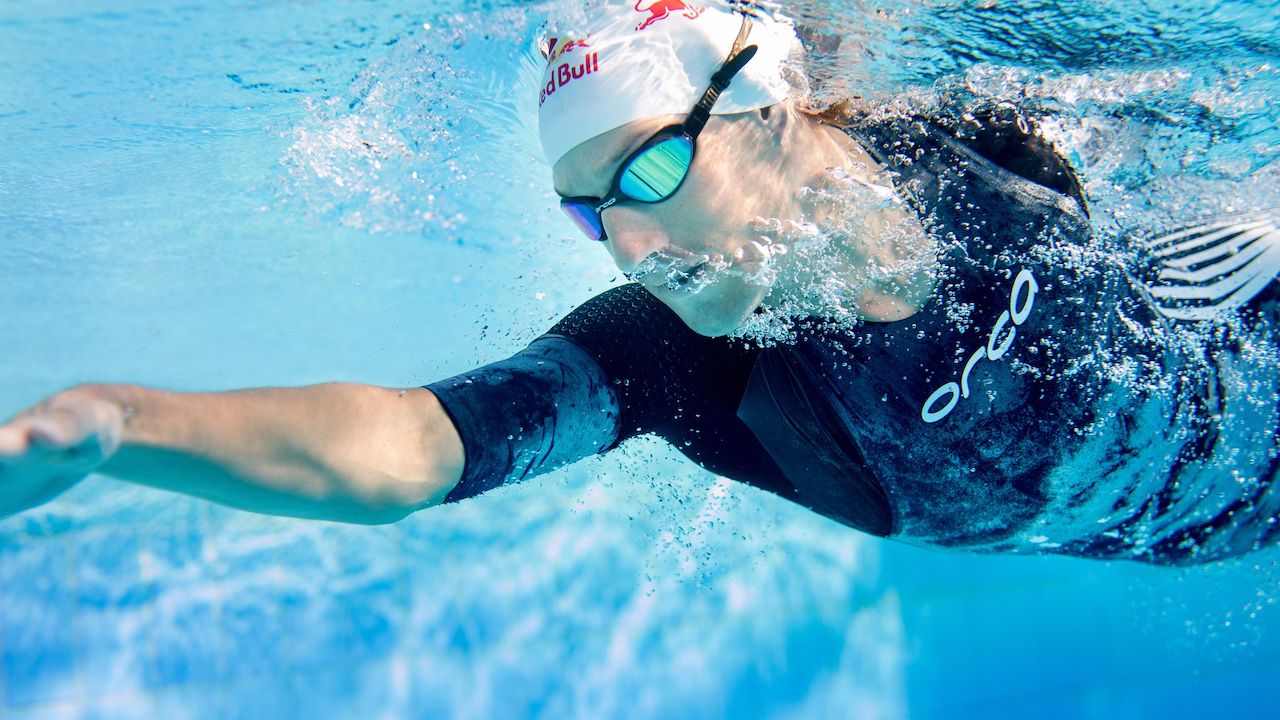 Memories
Given the long list of accolades, which are the memories that mean the most?
"I think the first title at the 70.3 Worlds in Las Vegas, it felt so amazing, I surprised myself and the race was like a rush.
"Also my third place in Kona 2019 after I had to drop out in 2018; for me this was quite a comeback. Of course the win in 2014, but it was not that important to me personally as it was for the world of triathlon."
Sport is always full of highs and lows – so what about those?
"I had a lot. Dropping out in Kona 2018 was one of them; I was not sure if I would have the will-power to come back. Dropping out in Roth 2021 was super hard, I knew the feeling when my body was not working like it should, but there it was my head which was very confusing and a little scary, because I always thought that this is my strongest weapon.
"Dropping out in Daytona 2020 was also super tough because I knew that I was super fit but then f***** it up myself, I can't forgive myself for that."
Biggest rivalries?
"For sure with Jan, because if you race Jan the pressure is always on him. And also with Andi Böcherer; we worked ourselves through the ranks and grew from local athletes to the biggest stages of the sport."
We wait to see if there will be any more Frodeno-Kienle clashes in 2023, but on that final year, these are Kienle's plans of where he wants to race:
"A lot, some local races where I cut my teeth, some iconic races I want to do one last time, some races I've not been able to do but I always wanted to and some super tough challenges."
In between that, his primary aim will be spending time with family – with a bit of reading and watching NFL, where time allows.
The future?
Where will we see Sebastian Kienle in the future?
"Still somehow linked to the sport. But I also just want to support my wife with her plans. I have too many ideas and it is really a privilege to be able to somewhat start a new life after the first half is over…"
We've been consistently impressed with Sebastian's contributions when involved in commentary, punditry and interviews. Combined with his humour and ability to deliver those killer lines, could we see more of that in the future?
"Oh thank you, after this year I take any extra inflation for my ego 😊 Yes, I would like to do some of that stuff, I quite enjoyed working for German television during IRONMAN Frankfurt, if the audience also likes it – win win."
Advice
Given his sustained success, here is Kienle's simple advice for athletes wanting to follow in his footsteps:
"Consistency, build a good team, have a plan B, but go all-in on plan A."
As for how to change the sport for the better – with the aid of a magic wand – the German's humour and sharp wit shines through:
Build a bigger pier in Kona.
Fantasy dinner
We finished off with a fun one. If you could invite three triathlon people to dinner, who would they be, and why?
"To be honest, this table is way too small. I would like to invite something like 30 people… but here you go:
"Bradley Weiss, Jan Frodeno and Flora Duffy (if they can all bring their partners). All like to have a glass of good wine, though unfortunately I think I have to eat all the dessert, they are always skinny…, and yes, they are fun to hang around. Ah and all have a couple of world champ titles 😉"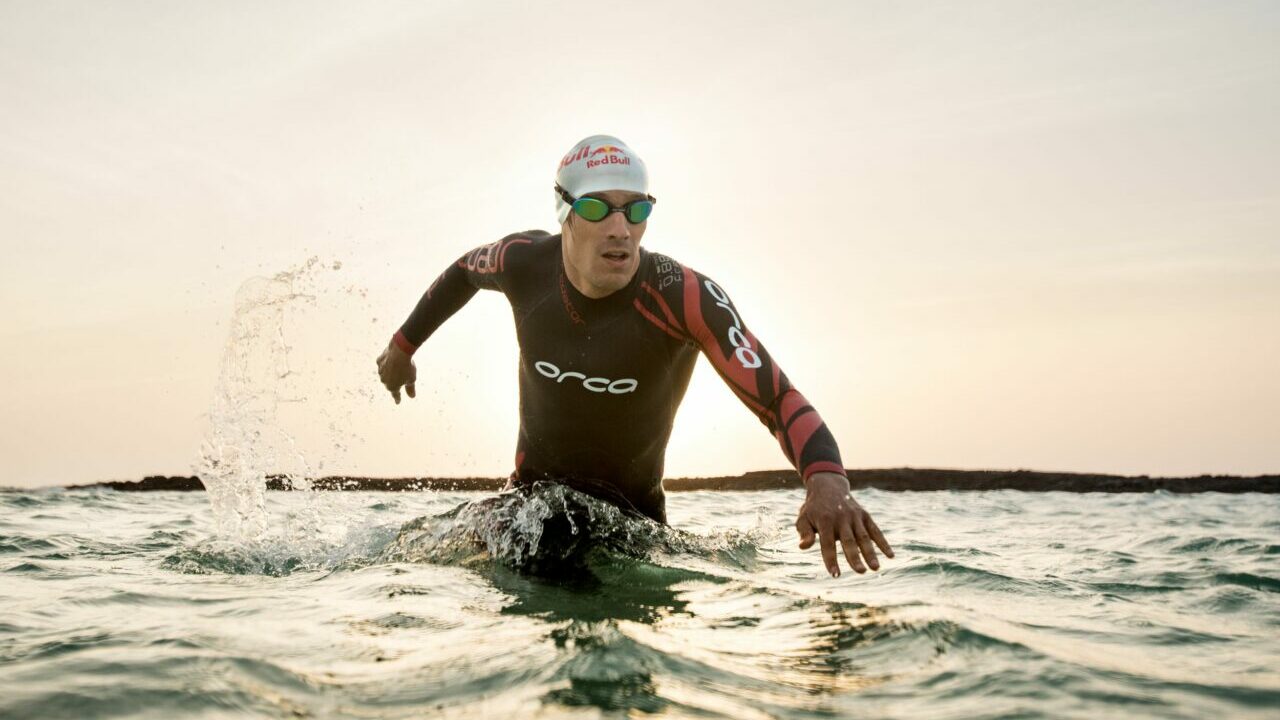 With another year of racing left, Sebastian Kienle will be able to burn off a few extra desserts for a while yet. I think we can all agree they will have been well-earned.