Beaugrand, Blummenfelt absent from round two of Super League Triathlon
Starting this afternoon (Friday) with the Individial Time Trial (Swim) element of 'The Equalizer', here is the full start list for the Elite athlete racing at Super League Triathlon Malta.
Several notable athletes are missing from Race One in the 2018/19 season last month in Jersey, including Cassandra Beaugrand (FRA) who was second in the Women's event, and fourth-placed Kristian Blummenfelt (NOR) for the men.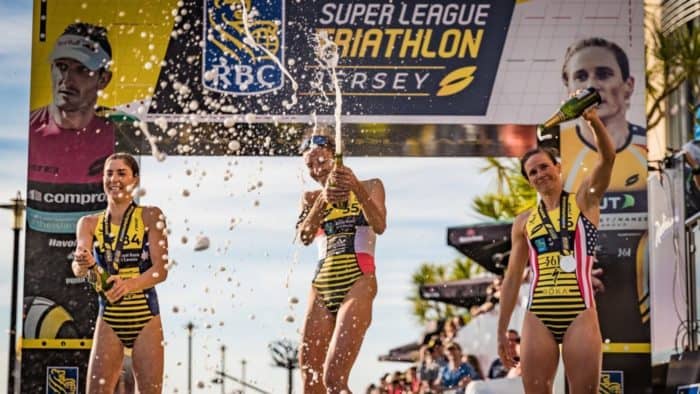 "I would love to race them all, but I need to get some training done as well", posted Blummenfelt yesterday on Instagram, currently training in Sierra Nevada.
A significantly reduced British entry too, with only Jodie Stimpson and Jonathan Brownlee scheduled to race, meaning no Alex Yee, Georgia Taylor-Brown, Vicky Holland, Sophie Coldwell or Kate Waugh who all raced in St. Helier.
Vincent Luis (FRA) will likely start as the favourite once again, with Henri Schoeman (RSA), Richard Murray (RSA) and Jonathan Brownlee likely to be his closest challengers. No Mario Mola this time either – perhaps he is looking to keep his powder dry for his home race in Mallorca next weekend?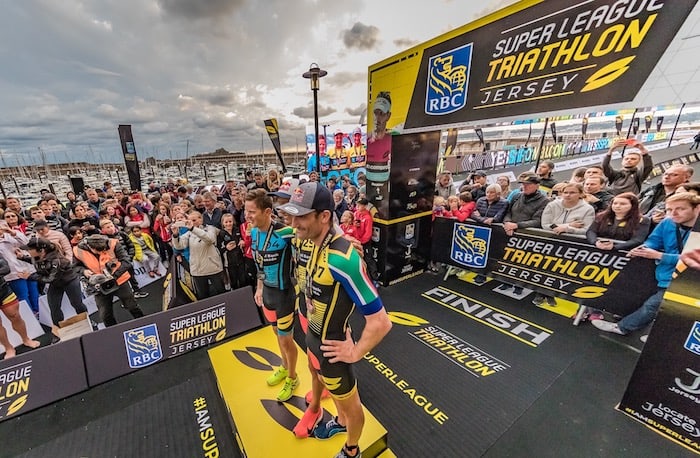 The absence of the fast running Beaugrand would seem to further cement the prospects of Katie Zaferes (USA), who was so impressive in Jersey in both 2017 and 2018. Will she continue her unbeaten run in Super League Triathlon? That's certainly where this Editor would be putting his money.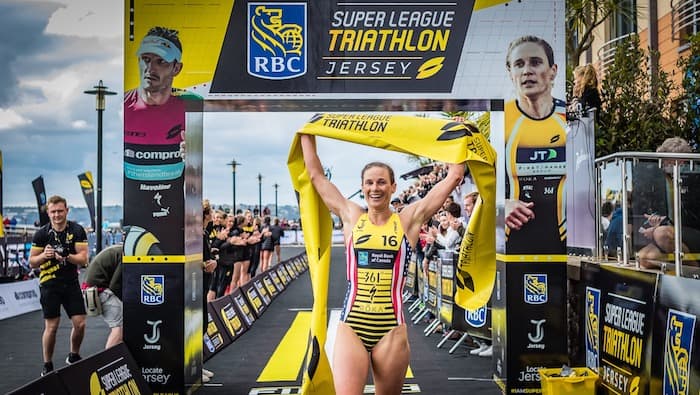 Pro Women in Malta
Charlotte McShane (AUS) #24
Claire Michel (BEL) #13
Danielle De Francesco (AUS) #94
Desirae Ridenour (CAN) #17
Elena Danilova (RUS) #97
Emma Jeffcoat (AUS) #22
Erin Storie (USA) #78
Joanna Brown (CAN) #11
Jodie Stimpson (GBR) #08
Katie Zaferes (USA) #16
Kirsten Kasper (USA) #91
Klaudia Sebők (HUN) #23
Megan Foley (USA) #75
Rachel Klamer (NED) #07
Sarah Alexander (USA) #76
Summer Cook (USA) #99
Taylor Spivey (USA) #29
Yuko Takahashi (JAP) #27
Pro Men in Malta
Andreas Schilling (DEN) #00
Ben Kanute (USA) #75
Hayden Wilde (NZL) #53
Henri Schoeman (RSA) #04
Igor Polyanskiy (RUS) #11
Jack Felix (USA) #78
Jayden Schofield (AUS) #95
João Pereira (POR) #99
Jonas Schomburg (GER) #09
Jonathan Brownlee (GBR) #05
Léo Bergere (FRA) #52
Luke Schofield (AUS) #77
Matthew Sharpe (CAN) #91
Oliver Turner (JER) #76
Richard Murray (RSA) #07
Tyler Mislawchuk (CAN) #65
Vincent Luis (FRA) #29
Women's SLT Leaderboard after Jersey
Katie Zaferes (USA) – 25pts
Cassandre Beaugrand (FRA) – 21pts
Kirsten Kasper (USA) – 18pts
Georgia Taylor-Brown (GBR) – 16pts
Summer Cook (USA) – 14pts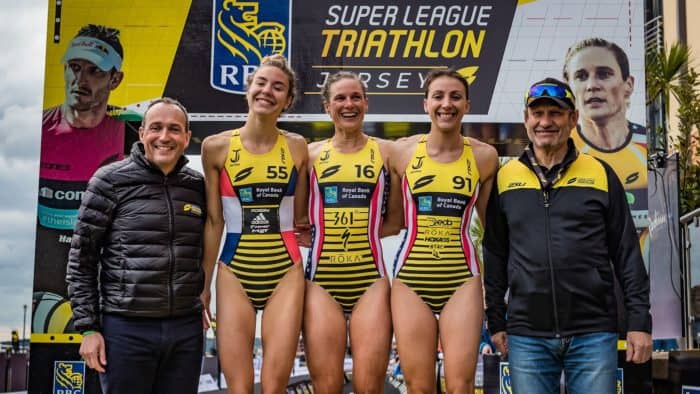 Men's SLT Leaderboard after Jersey
Vincent Luis (FRA) – 25pts
Henri Schoeman (RSA) – 21pts
Kristian Blummenfelt (NOR) – 18pts
Richard Murray (RSA) – 16pts
Jonathan Brownlee (GBR) – 14pts