What a year 2021 was for Taylor Knibb.
Her first full season out of college – and she ended it at #4 in the PTO world rankings.
It started with a pivotal win at WTCS Yokohama, which sealed automatic Olympic Games selection and was her first WTS/WTCS victory.
While seen by some as a surprise result, it shouldn't have been as Taylor claimed three back-to-back World Championship victories between 2016 and 2018, winning the Junior (twice) and Under-23 crowns.
But it was what happened in a magical seven-week spell from the end of July to mid-September which really made the world sit up and take notice.
In summary:
So it's no wonder that when we caught up with her and asked her to nominate her highlight, it's not an immediate response.
But when the answer comes – and she's incredibly bubbly and positive throughout the whole interview – there's more focus on one of the rare races that didn't pan out as she'd hoped, suggesting that reflecting on past glories isn't something she sees much merit in.
"The whole WTCS season was a highlight, except for Abu Dhabi [in November], that wasn't as great. But I think the fact I'm saying that about a fifth place shows the change in my expectations over the course of the year.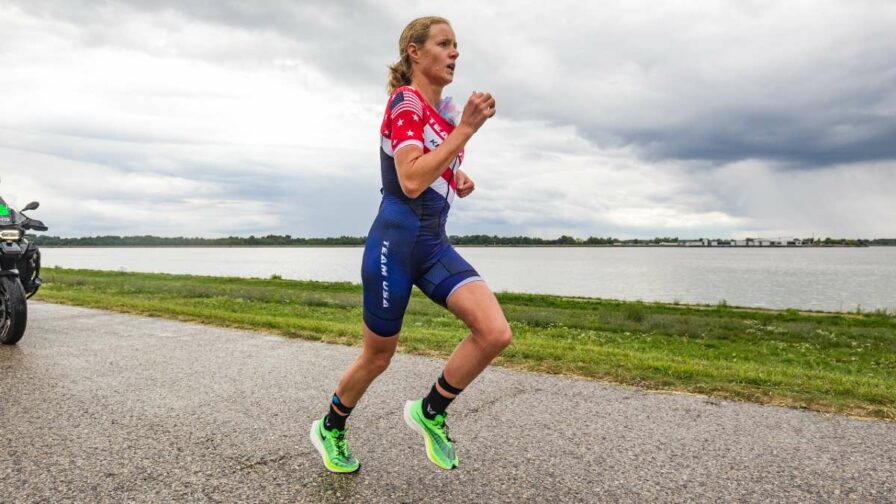 "It was a good race but it wasn't a great race. But if you had seen my lead in to the 70.3 Worlds, let alone Abu Dhabi, you'd be like, 'wow, why is she even on the start line?'
"So I think the WTCS season was a highlight, but then actually getting to do the longer course events, that was just more fun."
Contrasting Tokyo results
She didn't quite win everything – and that drive to improve is evident again when we ask about her Olympic experience, thinking she'd lead off on her silver medal in that epic Mixed Team Relay.
"Tokyo, that was my worst race of the season. I was 16th in the individual and that's the worst race to have your worst result because it's the one event that everyone at home follows.
"Some of my parents' friends, they didn't know I did triathlon pretty much beforehand. And now it's like 'oh, you got 16th in the race'.
"And I'm like, yeah, that race, I did get 16th, the one race everyone knows about and asks about and brings up. So it's like, I get to relive that 16th a lot!"
Do the math
Little more than a week later she was a surprise entry at 70.3 Boulder, her first race at the distance – and she led off the bike before finishing second to Emma Pallant-Browne.
There was plenty of focus on the fact that in that race and the others highlighted above she wasn't riding a TT frame but instead her regular Specialized road bike, World Triathlon legal clip-on bars and no disc wheel.
But she has a simple, practical response to the reason: "People ask me, why didn't you get a TT bike between Boulder 70.3 and the Collins Cup?
"And I'm like, if you actually did the math, you'd realize how many days I was in a hotel room and wasn't allowed to leave because we had quarantines in Montreal and Edmonton. Plus all the travel and everything else. There just wasn't a lot of time!"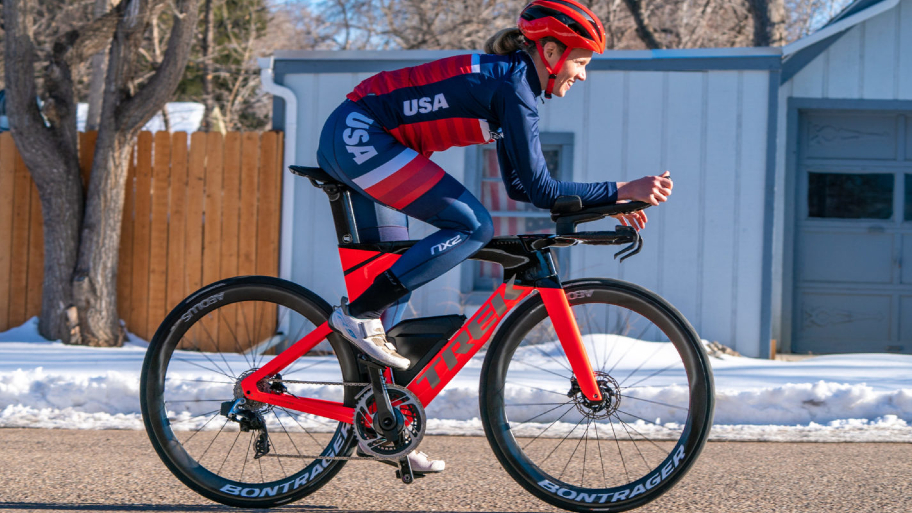 With far better timing, she's since become part of the Trek Factory Racing Team and has lots of shiny new bikes for 2022 and onwards – and plenty of training rides to adapt to them. They include the Speed Concept SLR and she's incredibly enthusiastic when asked about early impressions.
Going with the flow
But that lack of free time actually proved an advantage from another perspective as the races came thick and fast.
"I think the fact that I didn't really have much time to think probably helped because it was kind of like I was in constant contact with my coach (Ian O'Brien), and it was just what needed to be done and just get to the next weekend and then get to the next weekend.
"But I didn't go into that period knowing I was going to be doing all those races. Actually, I was only planning to do three and then hoping to get on the mixed relay team.
"When I boarded the plane to Tokyo, I was planning to do the individual race, Montreal and Edmonton, that was it.
"But then I was chosen for the relays. That was great. And you're not going to turn that down!
"But if I'd walked into that period thinking I was going to do everything then I don't know if I would have been able to handle it because it's the mental aspect as much as physical.
"So it was good that I was halfway done before I even added the Collins Cup. You just have two more, including the Collins Cup, so just go have fun with it."
Learning experience
We'll focus in the second part of the interview on what Taylor has learnt from that incredible schedule – as she's the first to admit that by the time she got to the 70.3 Worlds, she was "wrecked".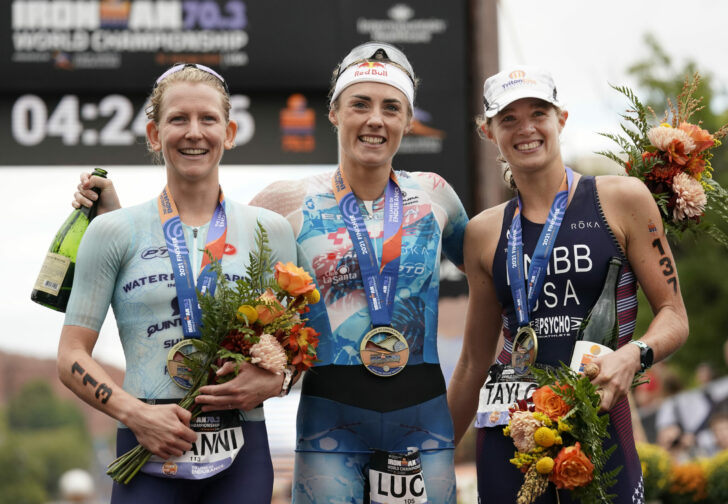 It didn't stop her from a third place but she says: "Yeah, that was a bit tougher. I mean, I got back from the Collins Cup and I was just wrecked. If you think about it, what does the racing do to your body?
"And I think I had a few easy days, and then I tried to get back into training and think I had one, maybe two full days of actual, like, what I would consider a normal training day.
"It was sleep in as late as possible and call me [her coach] to say how you feel.
"I don't know how I got to the 70.3 worlds, the start line, the finish line. But I wanted to take advantage of the opportunity because this is all taken with consideration that I had a huge consistent block of training going into Yokohama and then going into the Olympics because there weren't any other races.
"So it's like I was able to do that because I hadn't raced for so long."
Clearly it will be a different story this year and we'll delve into her schedule, hear how she's relishing the best vs. the best ethos of the PTO, find out who she sees as her main rivals – plus why the Los Angeles Olympics in 2028 are just as much of a focus as Paris 2024.