Four triathletes were on Tuesday given the honour of being the first athletes to be named by Team England for the home Commonwealth Games in Birmingham this summer.
And the quartet – Georgia Taylor-Brown, Sophie Coldwell, Alex Yee and Jonny Brownlee – spoke to TRI247 shortly after the announcement, all clearly very excited to be racing in front of home crowds later this year.
Good timing for Brownlee
Brownlee has been selected for his third Commonwealth Games, having won medals at both Glasgow (gold and silver) and Gold Coast (silver).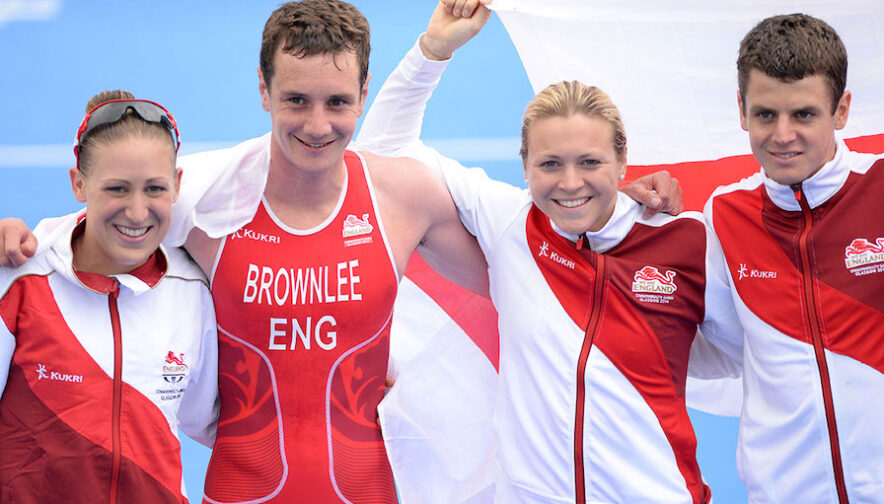 He told us: "I've been very fortunate in my career to have a home Olympic Games, a 'kind of' home Commonwealth Games in Glasgow, the Leeds World Series and now a real home Commonwealth Games.
"These opportunities are never taken for granted – I've timed my career very well! I'm just blessed with that and hopefully we can all perform well on the day.
"To compete in front of a home crowd again is an advantage and will be super special."
Yee always targeted Birmingham
Yee struck gold in the Mixed Relay on his Olympic debut in Tokyo as well as silver in the individual race behind Kristian Blummenfelt. He also saw at first hand, when sealing his spot for those Games by winning in Leeds, just what a boost the home support provides.
Looking back to that day in Roundhay Park he said: "We hadn't raced in front of crowds for a long time so to even have a crowd was incredible. For so many friends and family to be able to go to that event was really special.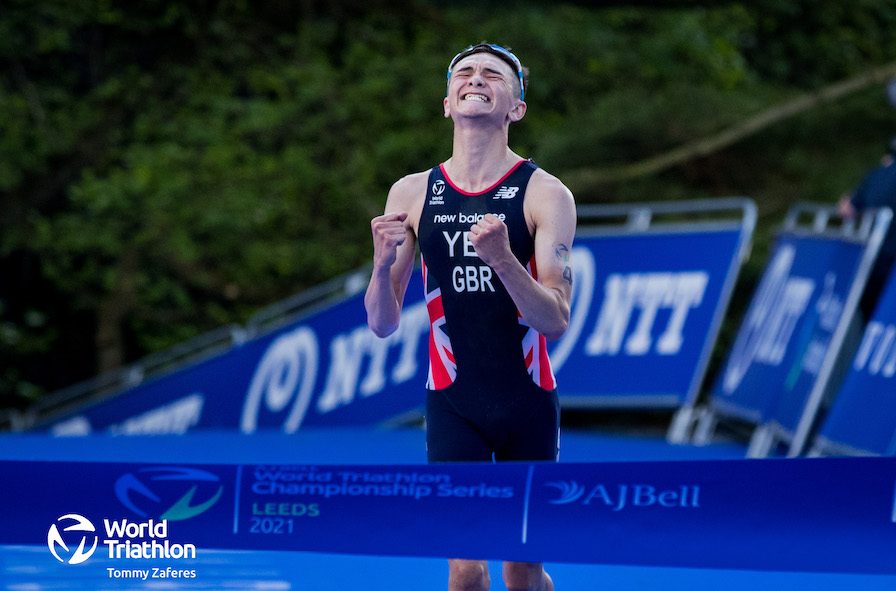 "Birmingham has always been a target of mine, and I can't wait to compete in a major championship at home. I know the crowd will be brilliant.
"People really get behind you and get involved. As a nation we're really patriotic and care about sports and that really shines through."
Excited Coldwell expecting tough racing
Four of the six individual medal winners from Tokyo should be involved in Birmingham and Coldwell, who will be competing in her second Commonwealth Games having debuted in Gold Coast, expects the main competition on the women's side to come from the home nations – and a certain Flora Duffy.
"I'm so excited to have been selected, especially to have done it this far out and given the strength-in-depth of English triathletes."
Asked who her main rivals will be, she replied: "Well I definitely think Flora's up there! And the home nations for us is probably where a lot of the strength is going to come from.
"Non [Stanford]'s Welsh, Beth [Potter]'s Scottish, whoever else gets selected for Team England and obviously you've got Flora as well so the pointy end of the race will definitely be on – and you're going to have to race pretty hard to get on that podium."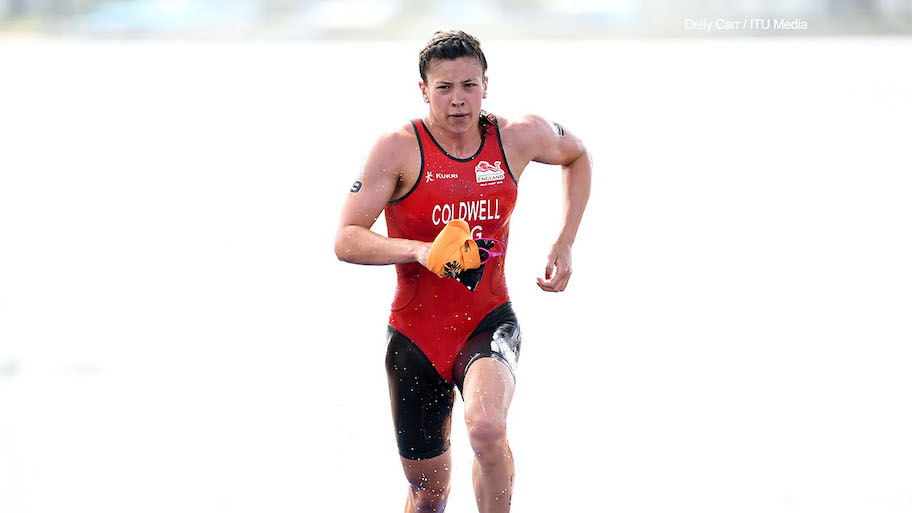 GTB – competition makes us stronger
Taylor-Brown revealed that selection for Birmingham on the back of the Olympic success was "a nice surprise" and that she's relishing locking horns again with Duffy, who beat her to individual gold in in Tokyo.
"I'm still trying to beat her so we'll see what this year brings! Flora was obviously on top form last year and I would imagine she'll be the same again this year. She'll probably be the main one we'll all be looking towards to beat.
"But within the British triathlon girls there's so much competition, which is great and only makes you stronger. We're very lucky in that respect because we have to really fight to get a start for races these days, never mind fighting it out against each other in the race."