Heading into The Championship this weekend it's Britain's Tom Bishop who heads the men's standings in the race for Challenge Family's World Bonus.
The US$125k bonus pays five deep across both men and women with the top-ranked pros taking home $25k each at the end of the season. Bishop's back-to-back performances at CLASH Miami and Challenge Puerto Varas have him in pole position.
He was runner-up to a charging Jason West at the former and then a week later bagged the biggest win of his career in Chile.
Strength in depth
That's helped him move into the top 30 in the PTO world rankings, which guaranteed him a spot at the PTO European Open in Ibiza recently where he finished 12th.
And speaking to us ahead of this weekend's race at the x-bionic sphere in Slovakia he said: "It's a stacked field – we've got quite a few who raced Ibiza, so definitely some top-ranked guys in the race. It's going to be tough and I think the strength of field point system is quite high."
He's spot on regarding the last point with the PTO algorithm putting the SOF at 86.06 which is the highest – male or female and by some margin – from a busy weekend of races.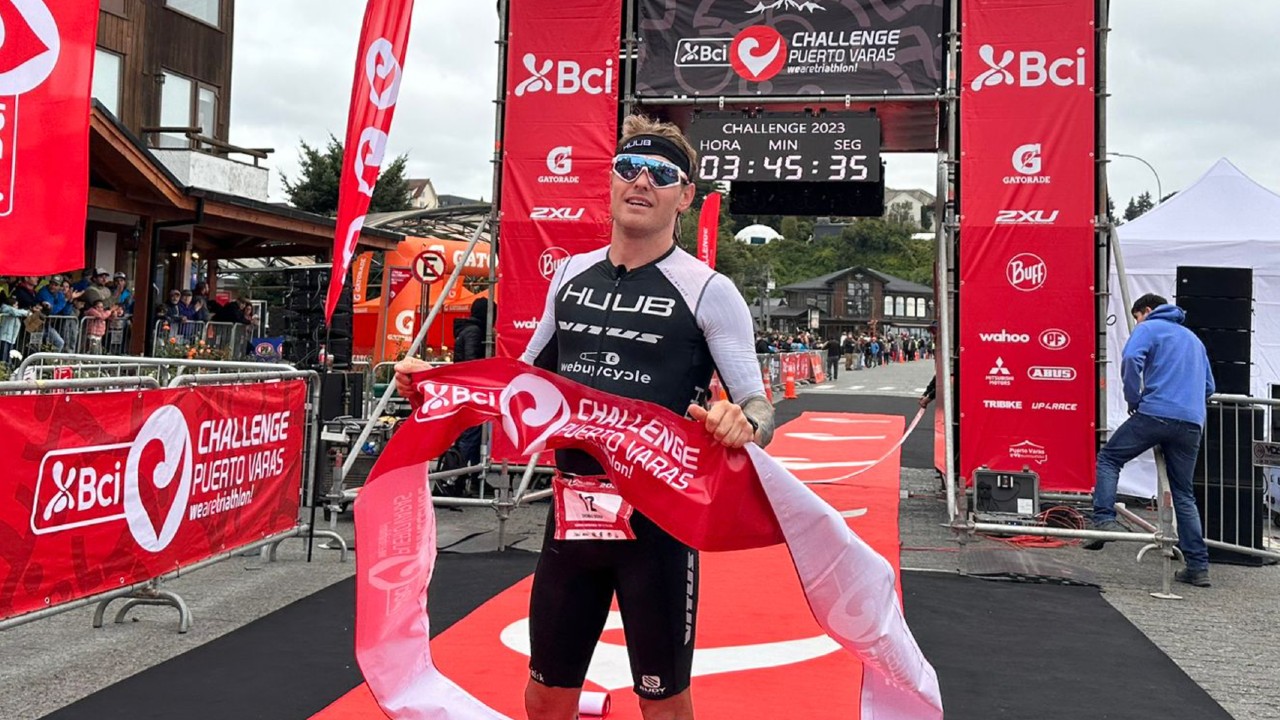 Balancing act
Bishop's displays this season have seen him to the fore on the swim and then invariably one of the very strongest on the bike.
And thinking about how Sunday's race might pan out, he told us: "We've got a lot of firepower in the run this weekend. So I think for me, it's going to be key to try and get away with the leaders in the swim like Aaron [Royle], Richard Varga and a few others like that, and just try and push the bike to get as big a gap on those runners as possible.
"Obviously there's some super strong riders as well, like Freddie Funk and Clement Mignon, who won the World Long Distance Champs in Ibiza.
"I've got a little bit of a plan just to try and hopefully place as high as possible but yeah, it involves just swimming fast, getting my head down, riding as fast as I can and then seeing what's happening on the run."
In terms of his shape going into Samorin, Bishop admits: "I'm still a bit tired from Ibiza – that race took quite a bit out of me.
"It's been less than two weeks since then and I couldn't just completely rest because you start to lose fitness. So it's been a balance between kind of training for this race and also recovering. Hopefully by Sunday I should be good to go."