Well that was an interesting weekend, with at least three large-scale UK Triathlon events – Leeds / Staffordshire / Cotswolds – on the domestic schedule. Throw in a few international racing highlights, and here's the Weekend Roundup of the main action.
AJ Bell World Triathlon Leeds
The big race of the weekend in terms of (UK, at least), profile was the AJ Bell World Triathlon Leeds, the fourth edition of the event in Yorkshire and the UK's annual stop on the World Triathlon Series circuit. Of course, we have another coming up on Saturday, thanks to the Accenture World Triathlon Mixed Relay Nottingham! The rain kicked-in on Saturday lunchtime but, on the whole, most people probably got through their actual racing experience relatively dry. I got VERY wet however, undertaking rehearsals outside for Sunday's Elite medal ceremonies in Millennium Square!!!
The Elite races were exciting in the sense that the results were unexpected – at least, that certainly goes for the Men's race. The 2019 ITU season is verging on bizarre at the moment, with a different men's winner in every race and only one male athlete has managed to podium twice. Alistair Brownlee was the slowest runner of the day, Mario Mola only just scraped inside the top-30 and Kristian Blummenfelt, Jonathan Brownlee and Gustav Iden are among the big names that didn't even manage that. The course and conditions in Leeds have next to nothing in common with Tokyo, which is just as well, as if you looked at Sunday's results in isolation, you could potentially be writing off the prospects of athletes who will feel they can top the Olympic podium next year.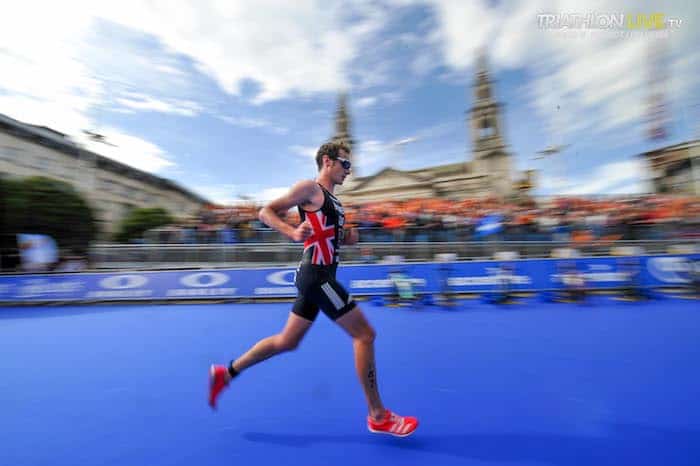 Contrast that with the women's racing where Katie Zaferes now has three wins and a second, Jessica Learmonth has three podium from four starts and now Georgia Taylor-Brown has a debut WTS victory, ending the victory run on the US athlete… and stopping her winning on her birthday. 11 of the 12 2019 female podiums have been greeted by USA or Great Britain flags – there's no doubting where the strength lies in women's ITU racing, right now.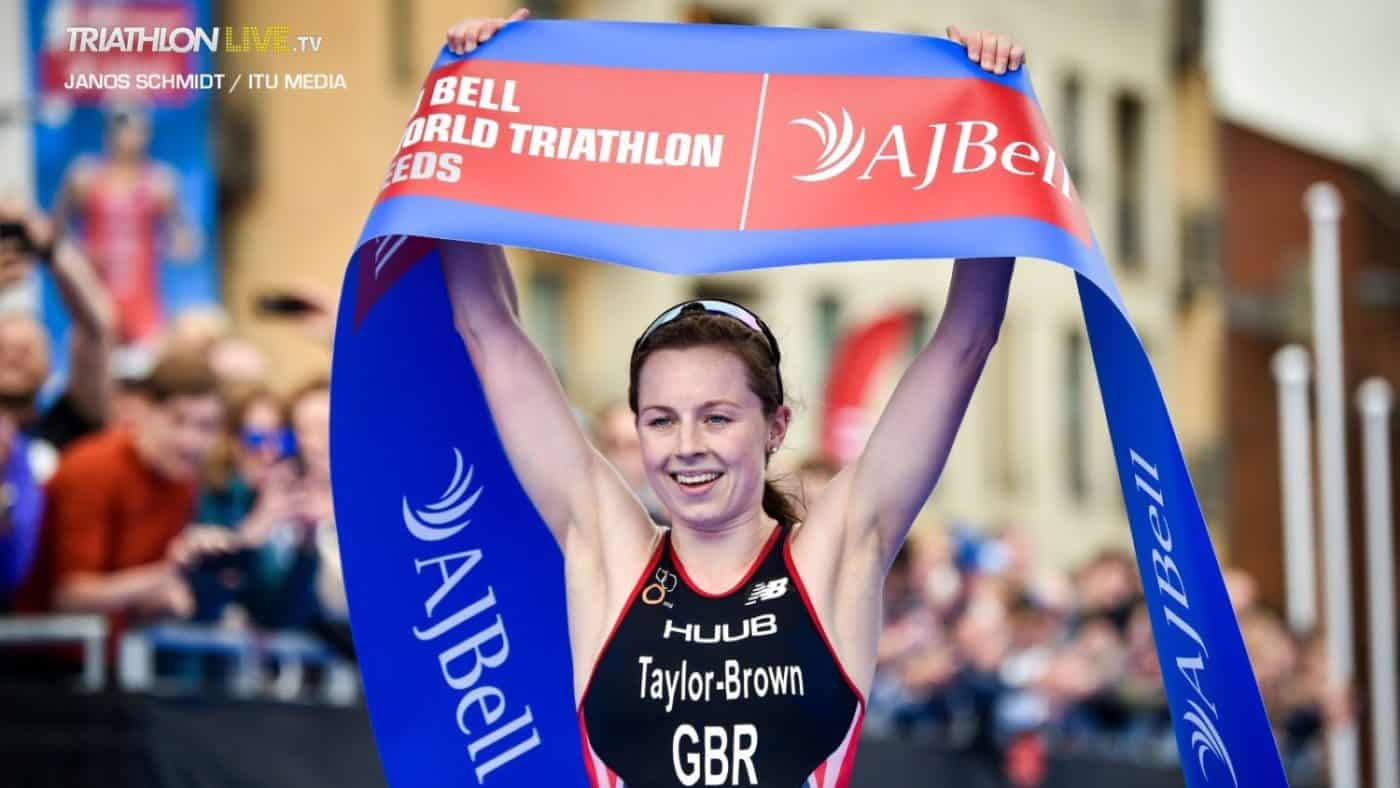 Check out the Elite reports from Leeds on these links: WOMEN | MEN
Leeds also hosted the British Triathlon Age-Group Standard Distance Championships, where the quickest overall where Edward Castro and Victoria Baker. Full results available HERE.
What a difference a week makes. The new bike continues to feel amazing and go fast, but this time I could run afterwards! Delighted to split a 36min 10k! Fastest swim ✅ Age Group British Champion ✅ Fastest Overall ✅#iracezone3 #WTSLeeds #triathlon #swimbikerun pic.twitter.com/ILyNMt4YSF

— Edward Castro (@EddieeeC) June 9, 2019
IRONMAN 70.3 Staffordshire
The first UK 'M-Dot' event of the season took place in Staffordshire, where Lucy Charles and George Goodwin topped all British podiums. Check out the detail on that one HERE – along with a detailed look at the top Age-Group performers HERE.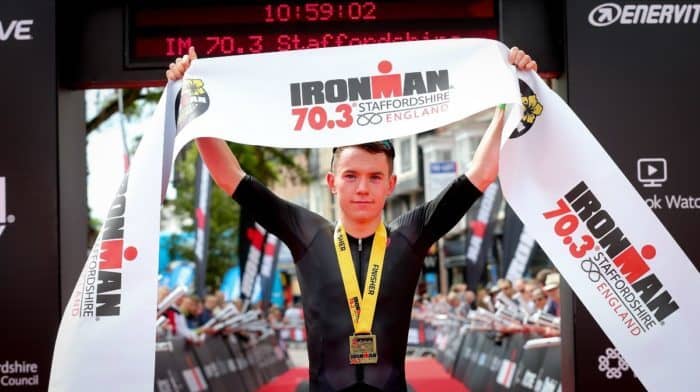 Garmin Challenge Herning, Denmark
Several Brits made the trip over the Denmark for Saturday's half distance race in Herning, where Kimberley Morrison took second place to Sara Svensk (SWE).
PRO Women
1st – Sara Svensk (SWE) – 4:10:28
2nd – Kimberley Morrison (GBR) – 4:14:18
3rd – Pernille Thalund (DEN) – 4:21:21
https://www.instagram.com/p/ByfBZvUB72W/
PRO Men
1st – Mathias Lyngsø Petersen (DEN) – 3:49:53
2nd – Kristian Høgenhaug (DEN) – 3:50:37
3rd – Thomas Strange (DEN) – 3:51:26
6th – Sam Wade (GBR) – 3:53:47
13th – Sam Proctor (GBR) – 3:57:04
IRONMAN Asia-Pacific Championship, Cairns, Australia (Sunday)
Repeat winners in Cairns where Braden Currie (NZL) and Teresa Adam (NZL) both defended their 2018 victories and earned Regional Championship wins.
With the fastest splits in all three disciplines, combined with tough conditions, the almost 20 minute winning margin says that the athlete who finished fifth in Kona last year has his sights on moving into podium contention on the Big Island in 2019.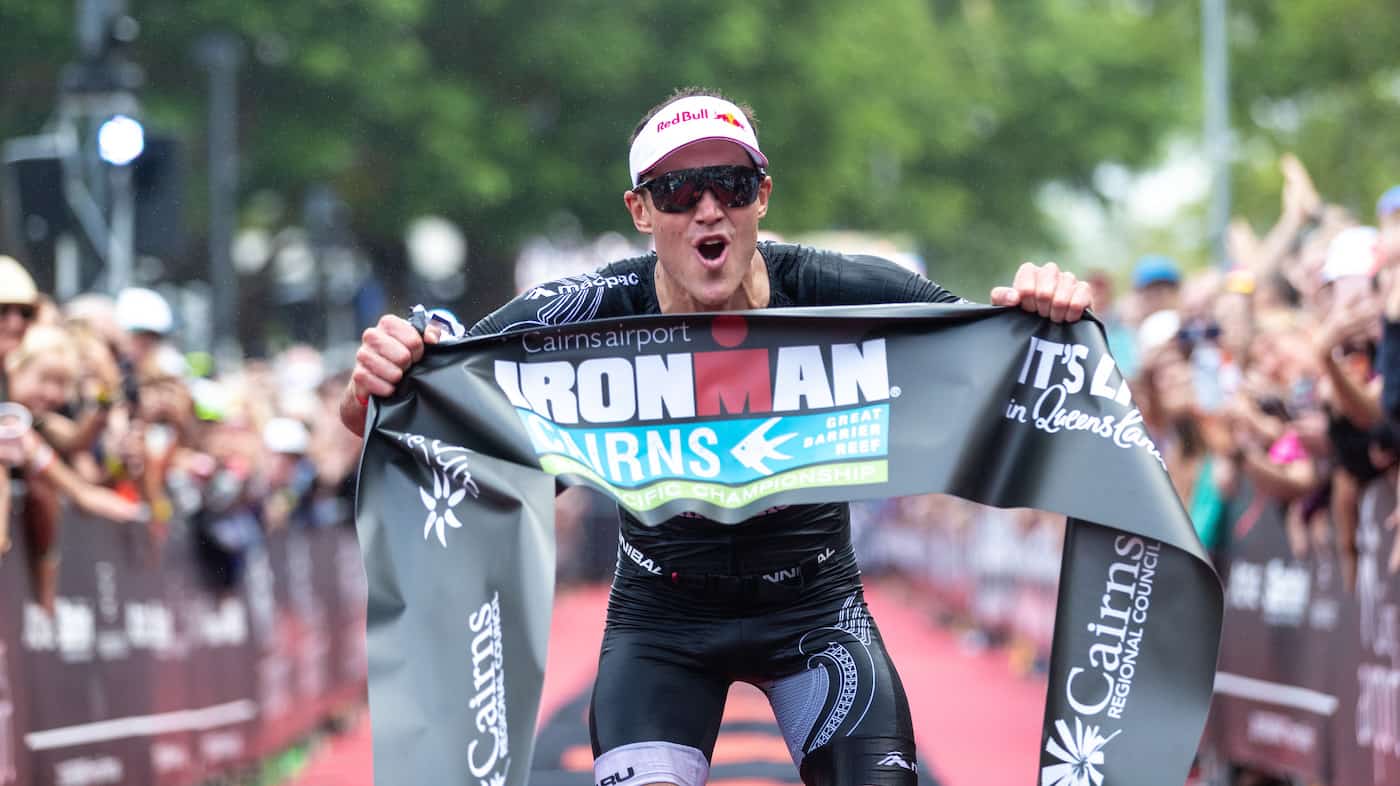 Teresa Adam also got the better of real quality in Sarah Crowley (AUS) and Kaisa Sali (FIN), with all three athletes breaking the nine-hour mark. It was a tough day for another of the favourites however:
If you were following #IMCAIRNS & wondered where I went, I passed out partway through the run. Very scary, but I'm okay. A big thanks to the medical team for taking care of me.

— Sarah True (@sgroffy) June 9, 2019
Full results from Cairns can be found HERE.
Escape from Alcatraz Triathlon
Two ITU World Triathlon Series regulars, Ashleigh Gentle and Ben Kanute, were absent from Leeds this weekend and racing at the iconic Escape from Alcatraz in San Francisco, in a race featuring close on 2,000 athletes.
After (rare) disappointing race the previous week in Samorin, Kanute was back to winning ways: "We could see from the boat how strong the current was today, which added to the already challenging swim. Everyone had their own plan about how they were going to tackle the swim. The weather was perfect today. I love this race, there is a lot of history here and every year it gets a strong field of professionals."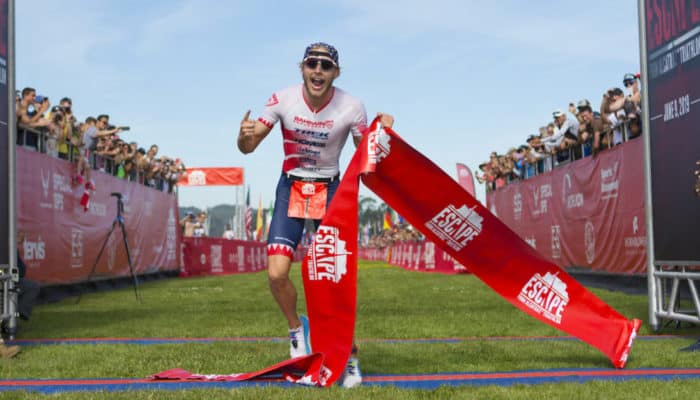 Great Britain's Lucy Hall was first through the 1.5mile opening swim (and would finish fourth overall), leaving Ashleigh Gentle with significant time to regain. She did that, raising the tape exactly one minute ahead of Lauren Goss (USA).
"Since I was fifth out of the water, I knew I had to be patient, ride strong and pace myself to get back into the race. The Sand Ladder and the beach run were so tough. I am so excited to have been able to win here a second time. I really enjoyed the crowds cheering along the course and at the finish line."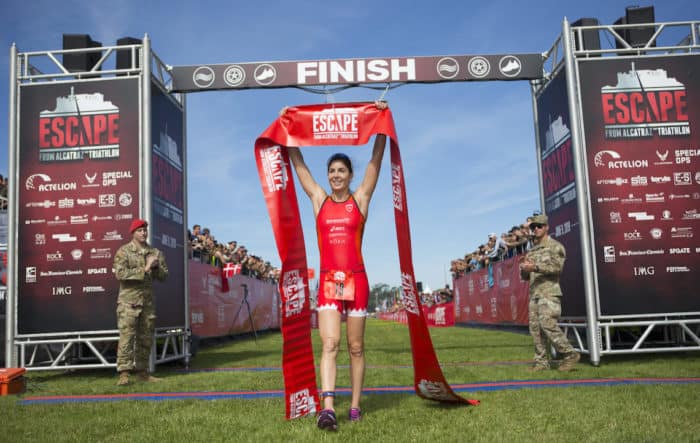 Cotswold 113
Consistently one of the most popular middle distance races around, even a date clash with IRONMAN 70.3 Staffordshire doesn't stop this one selling out many months in advance. With almost 900 finishers (being likely > 1,000 entries), that's very impressive. Congratulations to Graeme and the team for building such a an event.
The overall wins went to David Bartlett (Giant Helston) and Kelly Stokes (Portsmouth Triathletes). Full results available HERE.