Last week in the first part of my interview with Tom Hodgkinson, British Triathlon's Head of Paratriathlon, we delved into his many years at British Cycling, how he found his dream job at British Triathlon and some of the highs and lows that are an integral part of Elite sport.
In what is race week for the second edition of the World Triathlon Para Series Swansea, we bring you part two. Here we talk about the value of role models for the team, why Swansea represents much more than just a race, his pride in George Peasgood's recovery and why he feels paratriathlon has the best venue of the entire Paris 2024 program.
High standards
We ended the first part of our interview talking about Dave Ellis and his Guide, Luke Pollard, and how they have responded to the incredible disappointment of not being able to finish at Tokyo 2020, to success at the Commonwealth Games, multiple World titles and heading towards Paris as the likely favourites for gold in the PTVI division.
Dave and Luke will race again in Swansea (having won last year), and there will more highlights from a British perspective, with Lauren Steadman and Claire Cashmore – gold and bronze in Tokyo – taking on the USA's Grace Norman, who split the pair in Japan last year. It could well be the highlight of the day.
"When you've got Claire, Lauren and Grace Norman all turning up – fantastic swimmers, great bike riders, great runners – it's another good category to watch the racing. Claire and Lauren have had a great rivalry through the sports, first in swimming and then in triathlon, and the way in which they find the motivation to keep on pushing themselves, pushing the performance team and finding that motivation to do the next big thing, I think they will put on a great show at the next Games.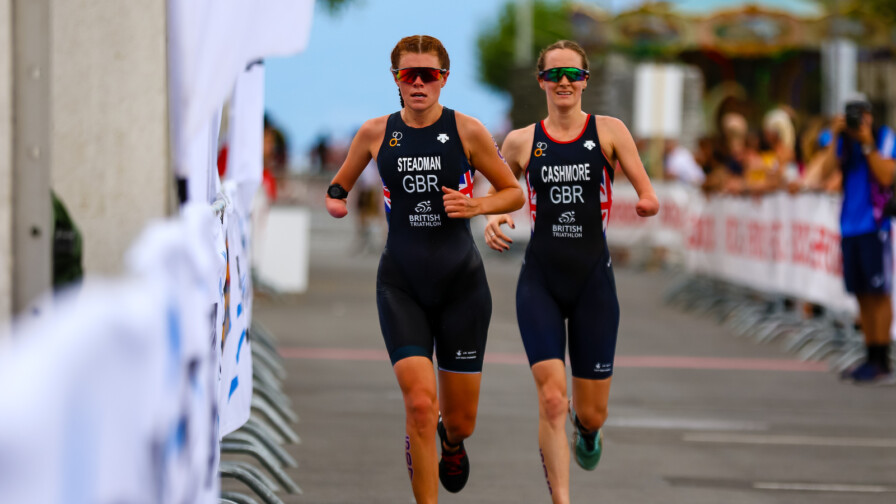 "It would be great to see them do another Games too, but that's just my personal opinion and bias (!), but ultimately that will be their decision, as to whether this is their last Games, or LA, or Brisbane 2032…
"Ultimately it has been great to work with Lauren and with Claire, and see how world class performers go about their business day-to-day, and those two set a really high standard for the rest of the team."
Success breeds success
Having role models, athletes who have shown how success can be obtained and the manner in which that occurs, is something that Tom believes is a huge value to the wider British Triathlon paratriathlon squad.
"That's the benefits of having these great athletes in this centre-based approach. Having been based up in Manchester with the track program at British Cycling, you saw someone do something special and you realised that it was doable. It was your friend that did it, so you then go and do it and it moves the standard on.
"With great athletes like Luke, Dave, Alison [Ed. Peasgood], Claire, Lauren and co. who have done multiple Games and World Championships, and won multiple medals; you can't help but be around that and you can see that they set the level and it's great that the athletes coming through can see that.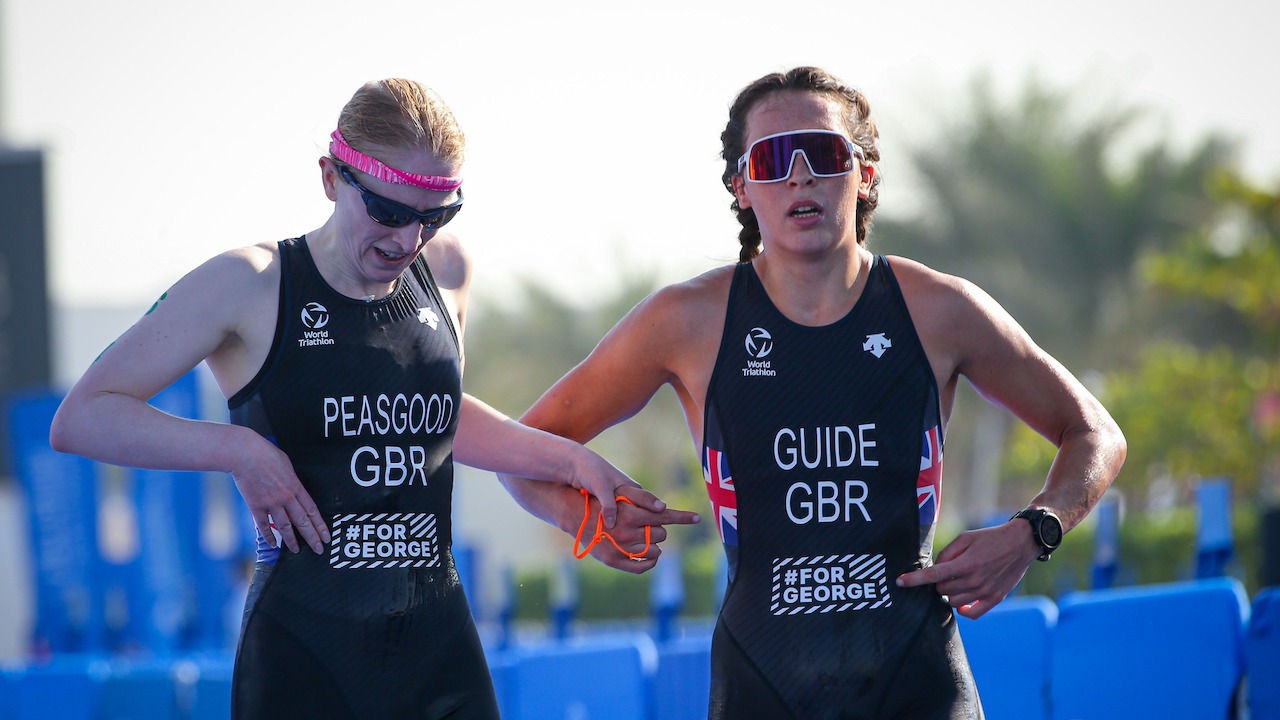 "You see that on the Olympic side too with the team up in Leeds and Loughborough. It just fosters that ability to keep on pushing and I'm really happy to be working with those guys. You do have to observe and see how they go about their business.
"For example, Henry Urand, a PTS3 athlete had his first international race this weekend, and Lauren was away with him and Michael Taylor in Besançon. Just sharing a few hints and tips, just a few reflections of what she was seeing, it just moved Henry on a great deal by being in that environment. Just seeing how high performance looks – you can't buy that.
"More often than not, turning up and doing the right things more often than everyone else, year-on-year consistent training, is what gets you to the top and keep on moving the game forwards."
The strategic role of Swansea
This Saturday's race, in Tom's eyes, is a lot more than simply Great Britain hosting one of the four top tier WTPS events of the 2023 season. The start lists suggest that it will likely be the most competitive field of the series, and approaching the depth we'll surely see at the Paris Test Event and Pontevedra World Championships.
"It was a great piece of strategic decision making from Mike Cavendish and Andy Salmon at British Triathlon and those that were here before I arrived, to have put in the bid for the Swansea series over the cycle. Having that as a home event, and also working with World Triathlon – we are very grateful to World Triathlon to be able to have 120 starts. That's unprecedented in developing paratriathlon, as 120 starts is usually only available at a World Championships – and with that, the world will turn up.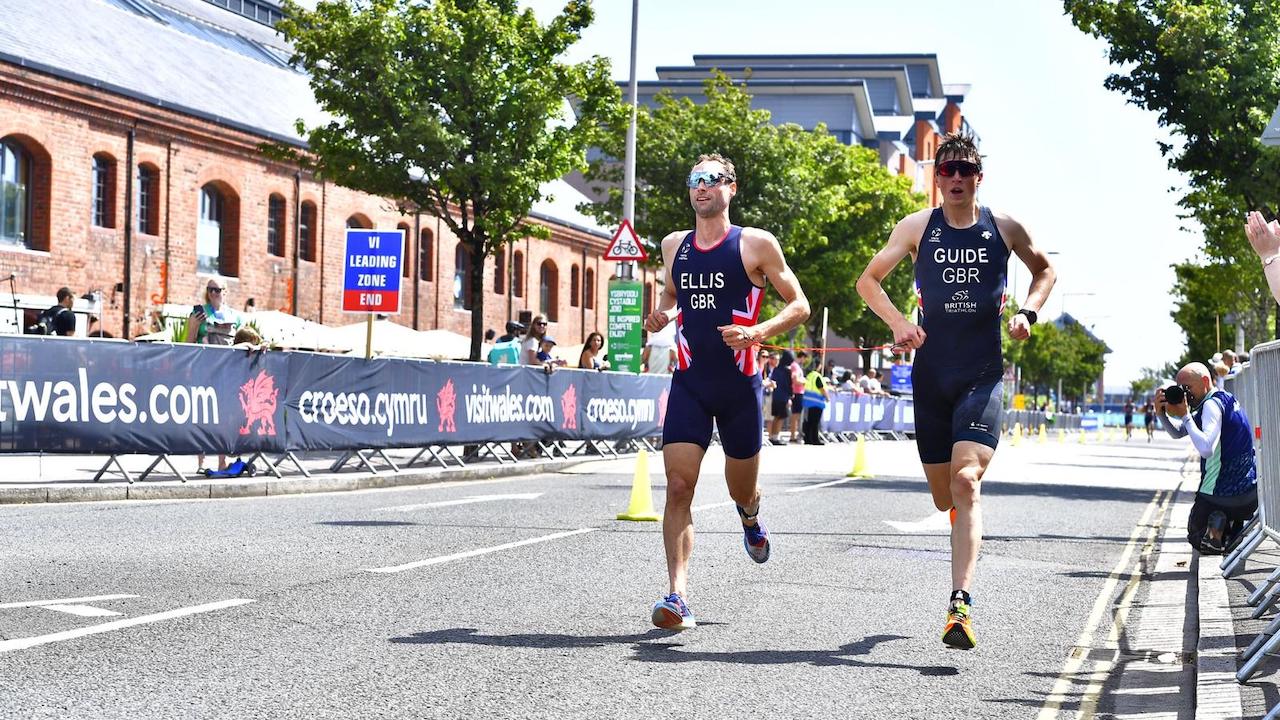 "Last year we had over 100 starts and this year I think 110. We've got the Paratriathlon Conference in Swansea again and it's a fantastic opportunity to both connect as coaches and develop the sport, alongside a fantastic race. We really need to increase the number of nations taking part in the sport to maintain our position at a Paralympic event.
"We've currently got a great initiative with Europe Triathlon, with Team Ireland and ourselves of delivering a development camp in Alhandra at the end of the year to bring in new nations, develop their coaches, their athletes and give them an opportunity to race at a World Cup.
"So, Swansea is vital and a strategic opportunity for us as a federation – but also as a sport, for us to give back and increase para-parity. It's positioned really well for us."
A tough call to take
From a British perspective, surely the biggest paratriathlon story of 2022 was the serious accident suffered by George Peasgood in October. We, like everyone else, have been thrilled to see the progress with his recovery.
Having talked about team dynamics above, this was a challenging situation for Tom as the Head of the Paratriathlon program – but it was a lot more personal than that, as I asked him about finding out about that incident.
"Yeah… I sit here now and I've not really spoken about it much, knowing George as I have since 2016 when he first said he wanted to come across and do some cycling and improve his triathlon as a consequence. Working with George, with Bex Milnes and adding some support there, alongside Steve Casson in the first part – to get that call from Bex it was very difficult to get that news about what had happened.
"We were away at the time looking at our preparation camp, and we had to tell the athlete group the following day. We had to wrap around support for athletes and staff and the response is just kind of what I've experienced since being in triathlon; everyone pulling together, looking out for each other and everyone making sure that we do the right thing. We offered a great deal of support to the family during that time while George was recovering and we continue to do so, along with his great sponsors who have backed him all the way.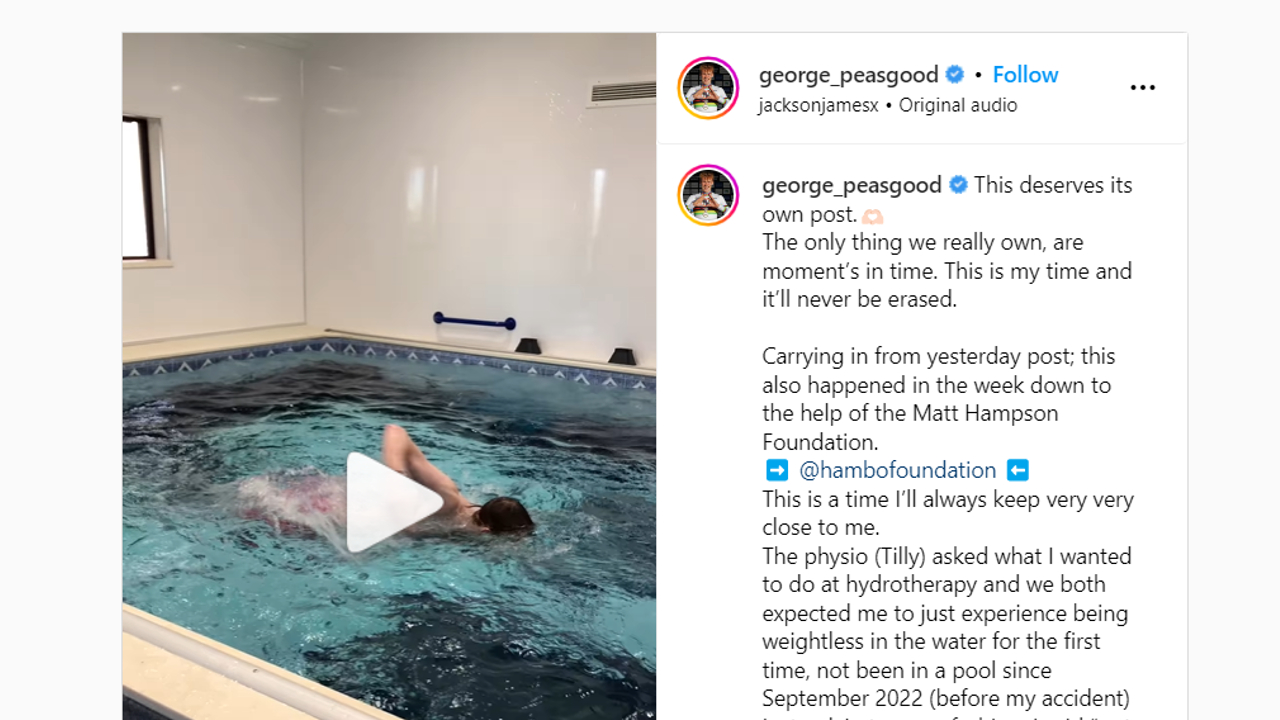 "He's had some great support too from the Matt Hampson Foundation, who help people recover from serious injuries, and I think it was recently George shared the impact injury that he'd had. The ability to recover from that is really low, the response rate, and it is a testament to him and his ability to recover and be the best version of himself. I'm going up to see him again in a couple of days, and just to be able to sit there and have a coffee and him throw a few jokes at me – I'll take that!
"To see him in an infinity pool and watch him swim, to see him on the turbo and seeing him on the tandem with his brother Jack. To be pushing me on when can he come back to the centre, when can he get back in the training group… I never thought I was going to have that conversation again. It's great to see him in that place, and who knows where he could be in a couple of years."
The inside track on Paris?
While Swansea this weekend, closely followed by the Test Event and Grand Finals are the short-term focus, all performance roads of course lead to France next year and the Paris 2024 Paralympic Games. While Tom admitted he couldn't reveal everything they have learned to date… it's a course and venue that he is truly excited about.
"We've received fantastic support from the British Paralympic Association to be able to get out there and see the course and see the venue.
I'm really thankful to the IPC and World Triathlon – because I think we've got the best venue.
"When we had a look around, people couldn't believe the course; to be able to swim in the Seine, to be on Pont Alexandre III, and overlooking the Grand Palais, the Eiffel Tower, the Champs-Élysées, the Arc de Triomphe… it is a spectacular venue for a triathlon.
"With the cobbles, the different road surfaces they have really added some nice features into our paratriathlon course which are going to challenge the athletes. The best triathletes are the ones that are the most prepared in their training, their processes and their equipment will win out on that course. It's going to be really technically challenging in all three disciplines. There's probably not one flat piece of tarmac on the road with slight gradients everywhere plus the cobbled sections.
"I'm really looking forward to Paris. We've got a few different sessions and different scenarios that we've been playing out with the coaches – and I've got two great coaches in Becky Hewitt and Jack Peasgood – and they have been putting on some great sessions for the athletes to prepare them for Paris and a great games in 2024."