What went on around the world? The International Weekend Roundup
Peru, Australia, Germany, China and Mallorca all feature this week. Check out who raced, and who won what, here…
IRONMAN 70.3 Peru
Lima, Peru served as the just the warm-up for Lucy Gossage ahead of an adventure cycling trip around the country which will see her riding something a little different to a TT bike with disc wheel and aerobars over the coming days. While 'not racing seriously' these days – apparently – she still took fourth place, with Lauren Goss (USA) dominating the race, leading out of the water, leading off of the bike and then setting the fastest run split by some considerable margin to win by almost nine minutes.
Lucy put in a solid swim (28:41) in her weakest discipline, reached T2 in 4th/5th/6th with Amanda Wendorff (USA) and Brittany Higgins (USA), before running a 1:26:14 half marathon to finish in a clear fourth place, just over a minute shy of the final podium slot. Reading her post-race comments (below), you get the feeling that her fun adventures in Peru will likely be starting today, with seeking out new places on her touring bike the primary reason for her trip. Enjoy!
https://www.instagram.com/p/BwPuIYajuGI/
Winner in 2017 and second last year, Andy Potts (USA) looked in a good position to return to the top of the podium when he arrived at T2 alongside Marcus Herbst (GER), more than two and a half minutes clear of Vicente Hernandez (ESP), who we are more used to seeing on the ITU World Triathlon Series. However, the Spanish athlete – who does have previous success over the distance, winning Challenge Forte Village in 2017 –  ran a swift 1:13:53 to take the lead in the second half of the run and pull away for a clear win, leaving Potts in second again.
#IM703Peru Your 2019 IRONMAN 70.3 Peru champion, @VicenteHdezC (ESP) clocking a 3:43:40 winning time! Congrats! pic.twitter.com/rsl14XbNu4

— IRONMANLive (@IRONMANLive) April 14, 2019
IRONMAN 70.3 Peru, Lima – Sunday 14th April 2019
1.9km / 90km / 21.1km
PRO WOMEN
1st – Lauren Goss (USA) – 4:05:56
2nd – Kinsey Laine (USA) – 4:14:57
3rd – Cecilia Davis-Haynes (USA) – 4:15:44
4th – Lucy Gossage (GBR) – 4:16:50
PRO MEN
1st – Vicente Hernandez (ESP) – 3:43:40
2nd – Andy Potts (USA) – 3:45:24
3rd – Kevin Collington (USA) – 3:46:59
IRONMAN 70.3 Liuzhou, China
This was the race that Alistair Brownlee won 12 months ago, on his route back from the Commonwealth Games in Australia. No Alistair this year, but just a couple of months shy of his 46th birthday, three-time IRONMAN World Champion, Craig Alexander stepped up one place for a Chinese takeaway win.
Six athletes; Sam Betten (AUS), Per Bittner (GER), Ivan Kalashnikov (RUS), Paul Schuster (GER, Daniil Sapunov (UKR) and Alexander all reached T2 within seconds of each other, and while Betten was first onto the run, Alexander had caught him a couple of miles later and a 1:13:08 half marathon saw him take the win by almost two minutes from Kalashnikov, with Schuster completing the podium.
https://www.instagram.com/p/BwO-1M4BaEm/
With no Imogen Simmonds (SUI) present, a repeat of the 2018 sprint finish with Poland's Agnieszka Jerzyk wasn't going to happen, in a field of just four Pro women. Jerzyk had Kelsey Withrow (USA) for company during the first third of the bike, but 2:40 up at T2, she extended that to almost nine minutes at the finish for a repeat victory in Liuzhou.
https://www.instagram.com/p/BwQ8ePNAFc_/
IRONMAN 70.3 Liuzhou, China- Saturday 13th April 2019
1.9km / 90km / 21.1km
PRO MEN
1st – Craig Alexander (AUS) – 3:48:50
2nd – Ivan Kalashnikov (RUS) – 3:50:41
3rd – Paul Schuster (GER) – 3:51:08
PRO WOMEN
1st – Agnieszka Jerzyk (POL) – 4:!5:41
2nd – Kelsey Withrow (USA) – 4:24:31
3rd – Laura Dennis (AUS) – 4:29:56
Powerman Alsdorf, Germany
There was British interest over in Germany at the 10km / 60km / 10km run-bike-run format of Powerman Alsdorf.
Ahead of the ETU Powerman European Middle Distance Duathlon Championships in Denmark next month where she will be racing in the GB Elite team, Alice Hector took third place in Germany. It was pretty cold in Alsdorf by all reports (and clothing options!), and Alice took third in the Elite race.
https://www.instagram.com/p/BwPAWgPjGV3/
The event was also the German Championships, but a few GB & Ireland Age-Group athletes did race with some success, including Gill Fullen (winner of F55-59) and Seanin Gillmore (winner of F45-49).
ELITE WOMEN
1st – Laura Zimmermann (GER) – 2:50:05
2nd – Katharina Grohmann (GER) – 2:52:05
3rd – Alice Hector (GBR) – 2:53:56
ELITE MEN
1st – Daan de Groot (NED) – 2:30:20
2nd – Jan Petralia (BEL) – 2:31:38
3rd – Sascha Hubbert (GER) – 2:32:53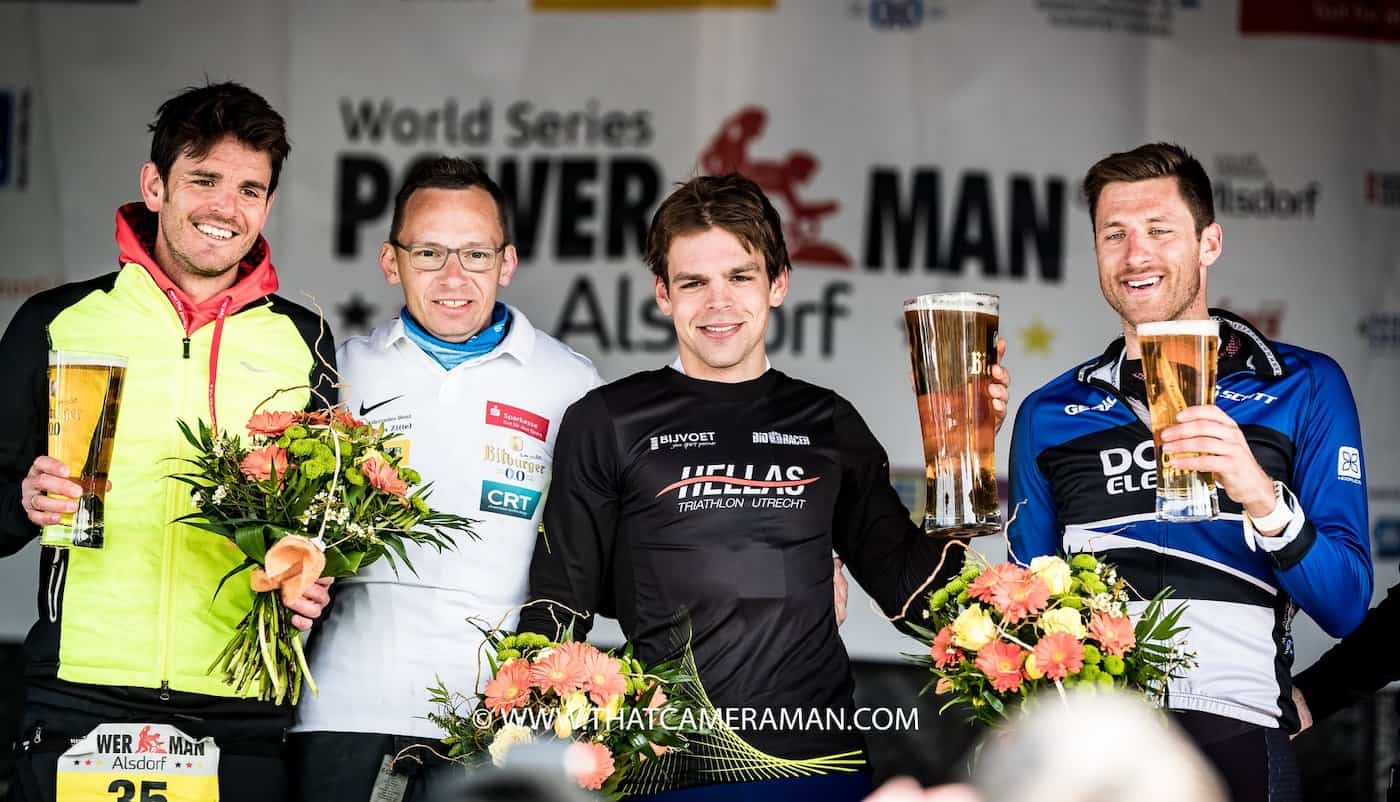 Triathlon Portocolom, Mallorca
The 1km / 100km / 10km format of Triathlon Portocolom in Mallorca represented the first event in the new Sprit Triathlon Series, a race which includes two ascents of the San Salvador climb. The winning run over the last four years from Michael Van Cleven (BEL) ended after he crashed out midway through the bike leg, which saw Italian former Pro cyclist, Domenico Passuello break away with Manuel KÜng (SUI). With the Swiss athlete soon out of the race on the run with injury, Passuello ran strongly and would not be caught over the closing 10km.
In a similar fashion, Switzerland's Emma Bilham escaped on the bike, built a good lead by T2 and was not threatened on the run. Nina Derron made it a Swiss one-two, while Chantal Cummings (who recently won in Ayia Napa), was the top British finisher in the race, completing the women's Elite podium.
https://www.instagram.com/p/BwP2LDQDVLw/
ELITE WOMEN
1st – Emma Bilham (SUI) – 4:04:00
2nd – Nina Derron (SUI) – 4:07:48
3rd – Chantal Cummings (GBR) – 4:09:17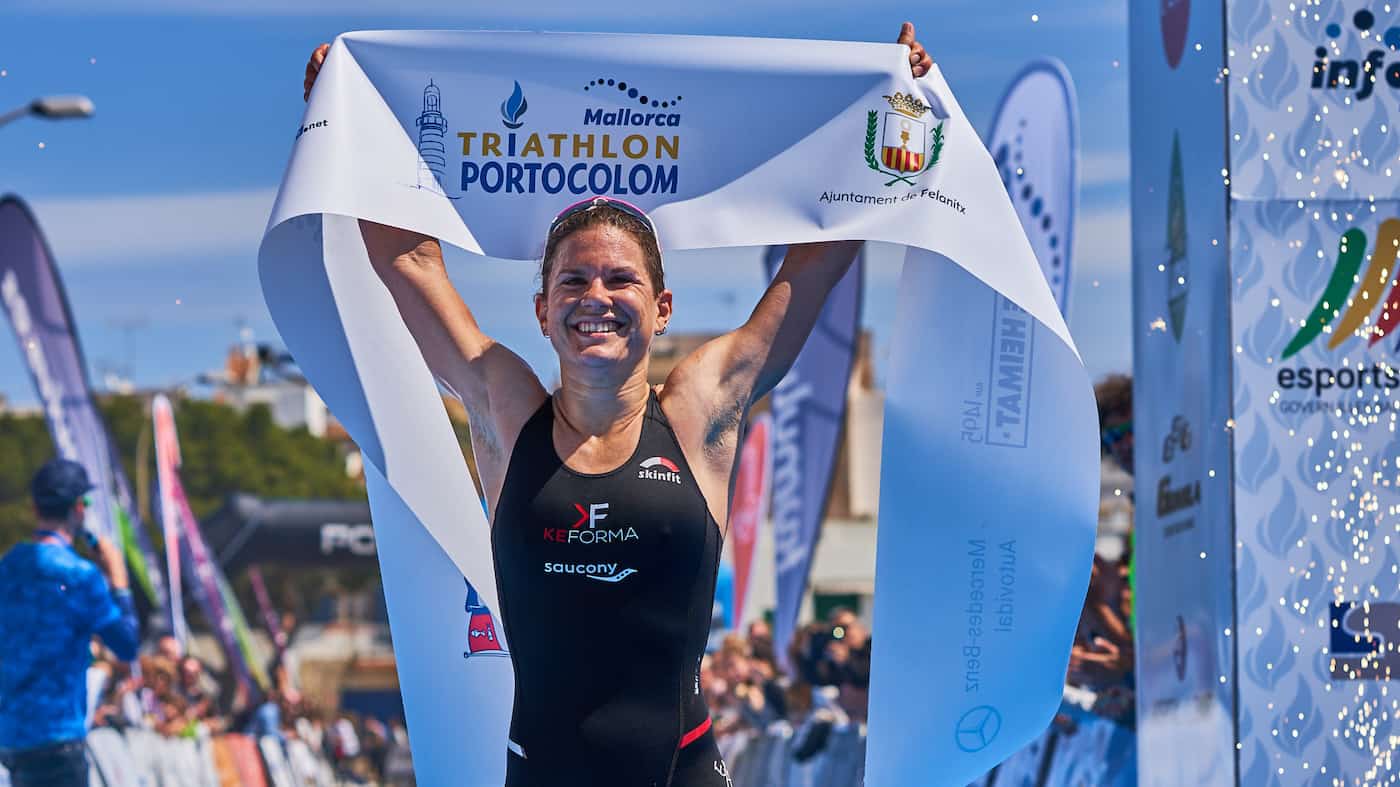 6th – Caroline Livesey (GBR) – 4:22:19
8th – Clare Weller (GBR) – 4:24:14
10th – Flora Colledge (GBR) – 4:27:09
12th – Katherine Renouf (GBR) – 4:29:22
https://www.instagram.com/p/BwPjQKfDhFa/
ELITE MEN
1st – Domenico Passuello (ITA) – 3:39:38
2nd – Milosz Zowinski (POL) – 3:41:22
3rd – Markus Hörmann (GER) – 3:44:41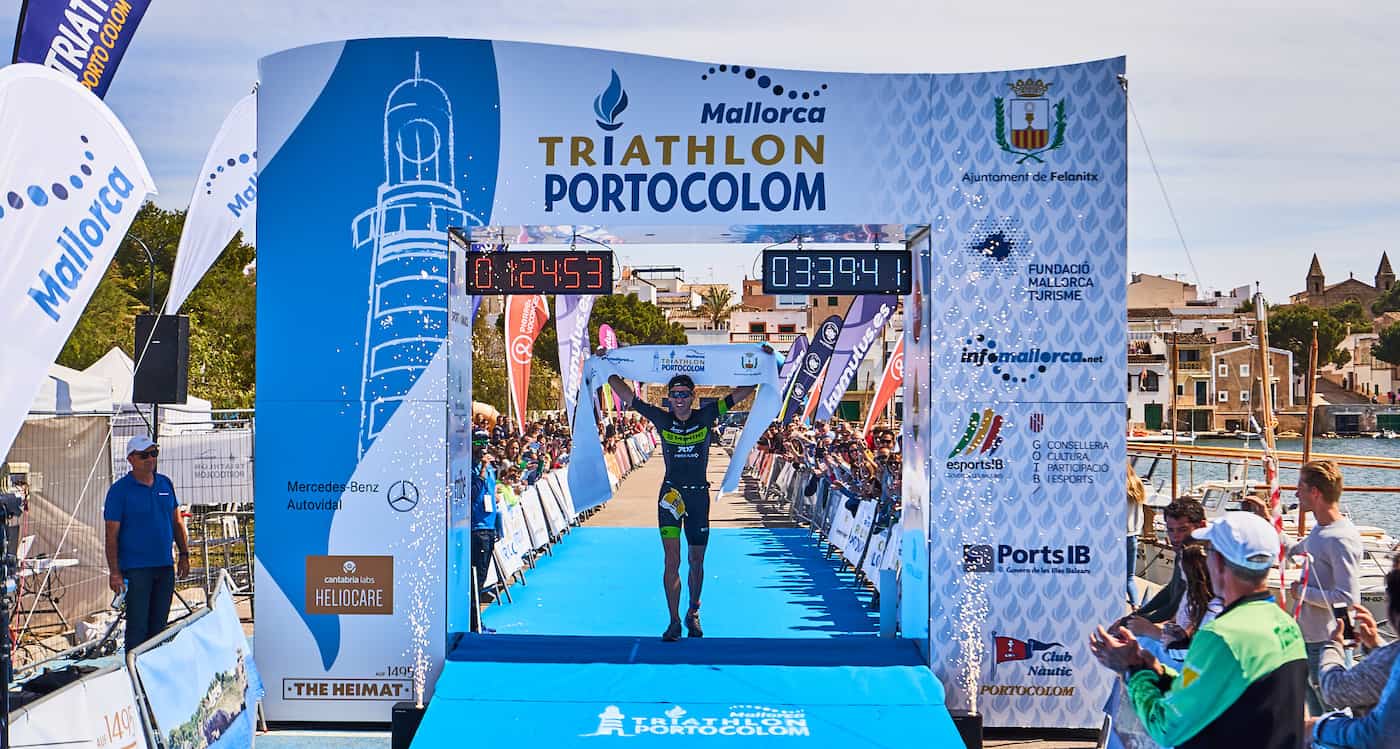 8th – Chris Standidge (GBR) – 3:50:45
16th – Mark Livesey (GBR) – 3:59:11
18th – Robert Drake (GBR) – 4:00:49
https://www.instagram.com/p/BwQ1nBTDJ3z/
Challenge Melbourne, Australia
Kiwi Mike Phillips added to success at IRONMAN New Zealand earlier this year by blitzing the run course in Melbourne (1:10:25) to add another win in Australia. The story in the women's race was quite similar, with another New Zealand athlete, Amelia Watkinson, running away from the 2017 and 2018 champion, Annabel Luxford (AUS), to take the tape first.
PRO MEN
1st – Mike Phillips (NZL) – 3:42:15
2nd – David Mainwaring (AUS) – 3:45:25
3rd – Matt Burton (AUS) – 3:45:57
PRO WOMEN
1st – Amelia Rose Watkinson (NZL) – 4:03:18
2nd – Annabel Luxford (AUS) – 4:06:43
3rd – Radka Kahlefledt (CZE) – 4:08:29
https://www.instagram.com/p/BwOh4ngj1oY/