While I enjoyed perfect condition for training in London over the weekend, athletes are the debut of IRONMAN Ireland in Cork woke up earl, but perhaps not to bright, to look out of the window and know that they had a very tough day ahead.
That race – featuring Alistair Brownlee – was just one highlight of the past weekend however. Check out all the key headlines here in the Weekend Roundup.
INTERNATIONAL RACING
IRONMAN Ireland, Cork
A debut race, a first time over the long distance and victory plus Kona qualification achieved for Alistair Brownlee. Quite a day weather wise though, with the swim cancelled and a DNF rate way above the norm. If you watched the coverage, that's perhaps not surprising given the conditions.
A DNS rate of 11% is not unusual for an Ironman. A DNF rate over 20% is. Ironman Ireland (23.4%) practically ties with Coeur d'Alene 2017 (23.8%) for highest DNF rate in at least the last 3 years. #IMIreland

— Russell Cox (@russmcox) June 24, 2019
Switzerland's Emma Bilham was not making her IRONMAN debut – but she did achieve her first IRONMAN win. What's more, she looked fabulous on the run doing it.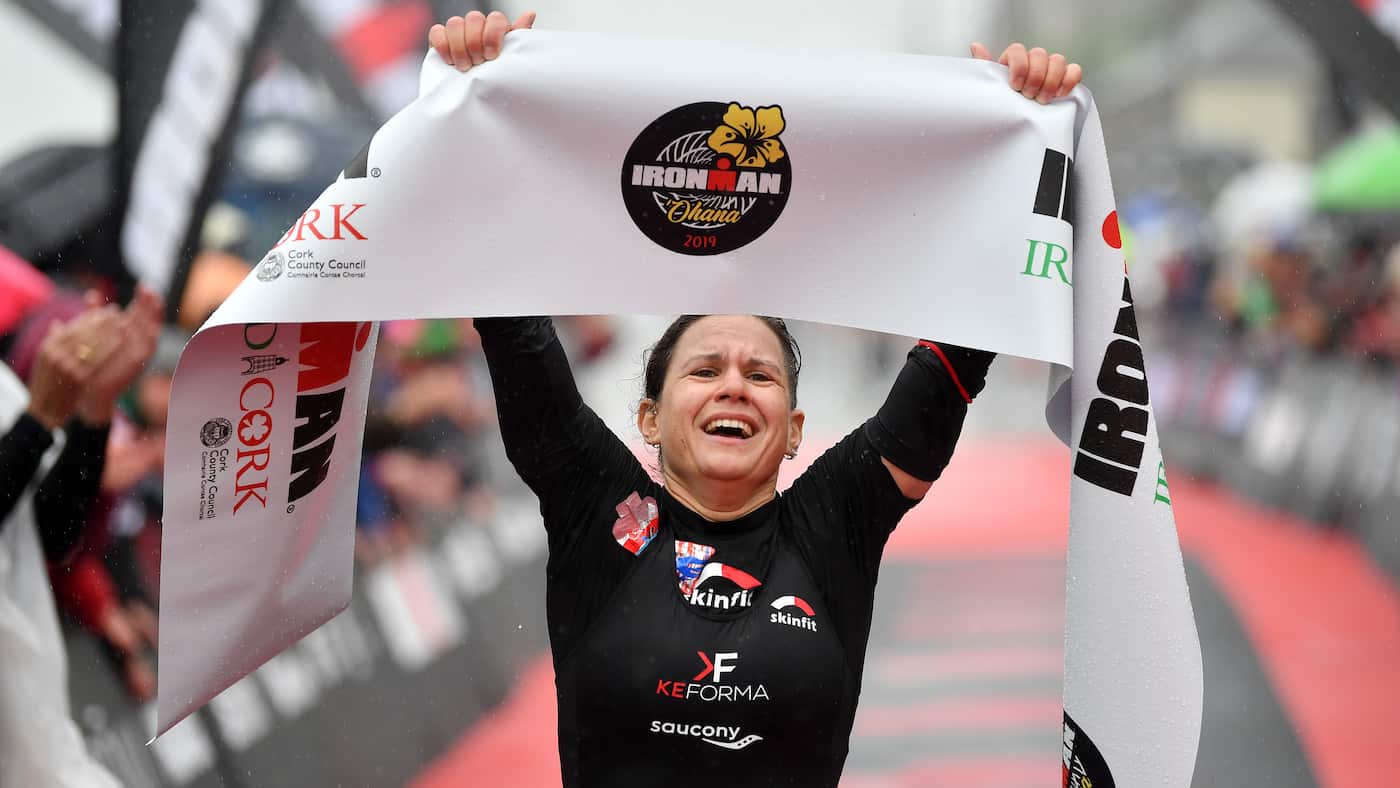 IRONMAN 70.3 European Championship, Elsinore, Denmark
10-time World Champion and all round triathlon legend, Javier Gomez, ran an impressive 1:07:45 in Denmark… but still came up 11 seconds short against Rodolphe Von Berg Jnr. Rudy defended his title, and also currently holds the IRONMAN 70.3 North American (St. George) and 2018 IRONMAN 70.3 South American (Buenos Aires) Championship titles.
Great Britain's Holly Lawrence can go one better than that even – her win making her the holder currently of the Middle East, North American, Asia-Pacific and European Championship titles. A great day too for Fenella Langridge – her best race ever – to make it a British one-two.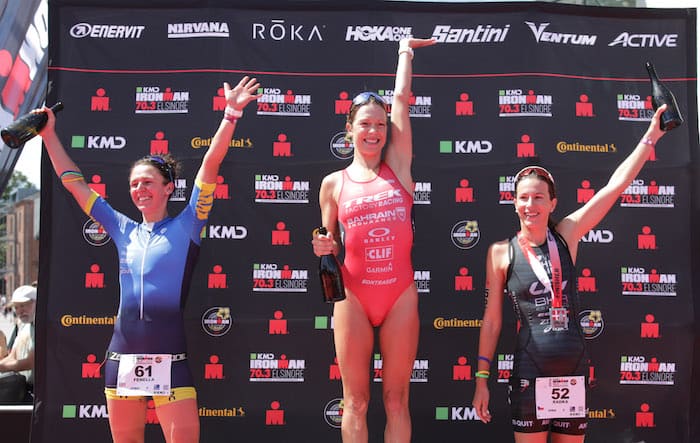 Some great British Age-Group reports too, with a third consecutive M45-49 win for Clive Kennedy-Burn. Will he be able to make it three consecutive World Championship titles too? Maybe, but at least one other Brit wants to beat him to that. Check out the extended reports from Denmark on these links.
ANTWERP ITU TRIATHLON WORLD CUP
After Huatulco (Mexico) and Nur-Sultan (Kazakhstan), the ITU World Cup moved to Belgium, where Great Britain's recently crowned ETU Triathlon European Champion, Beth Potter was hoping to go one better than her Silver medal 12 months ago. Alas, a puncture put an end to that target.https://www.instagram.com/p/BzEOYmRHO_e/
https://www.instagram.com/p/BzEOYmRHO_e/
The race wins went to Tayler Reid (NZL) – who was second last year – and Lisa Tertsch (GER), both topping a World Cup podium for the first time. Check out the highlights video from both races below.
British men: Ben Dijkstra (11th), Barclay Izzard (22nd), Morgan Davies (DNF)
British women: Sian Rainsley (19th), Beth Potter (DNF)
Other international events…
Great Britain's Flora Colledge (third last year at Norseman), on the Swissman Xtreme Triathlon for a second consecutive season – news HERE.
The top British individual finishers at the Kitzbühel ETU Triathlon Youth European Championships Festival were Bethany Cook (4th) and Hamish Reilly (7th), with the British Mixed Relay team taking sixth. Full results HERE.
Over in Canada, three-time IRONMAN World Champion, Mirinda Carfrae (AUS) and Jackson Laundry (CAN) were the champions at IRONMAN 70.3 Mont Tremblant. Full results HERE.
DOMESTIC RACING
Sunday's Cardiff Triathlon had live streaming, the latest round of the British Triathlon Super Series.
With already mentioned one 'Cook' (Bethany) above, and in Cardiff it was older sister Chloe who was leading the way. Leading out of the swim, she built a race winning lead of almost a minute and a half starting the run, eventually taking the win 22 second clear of Issy Morris, who closed with the fastest run split of the day, with Sophie Green completing the podium.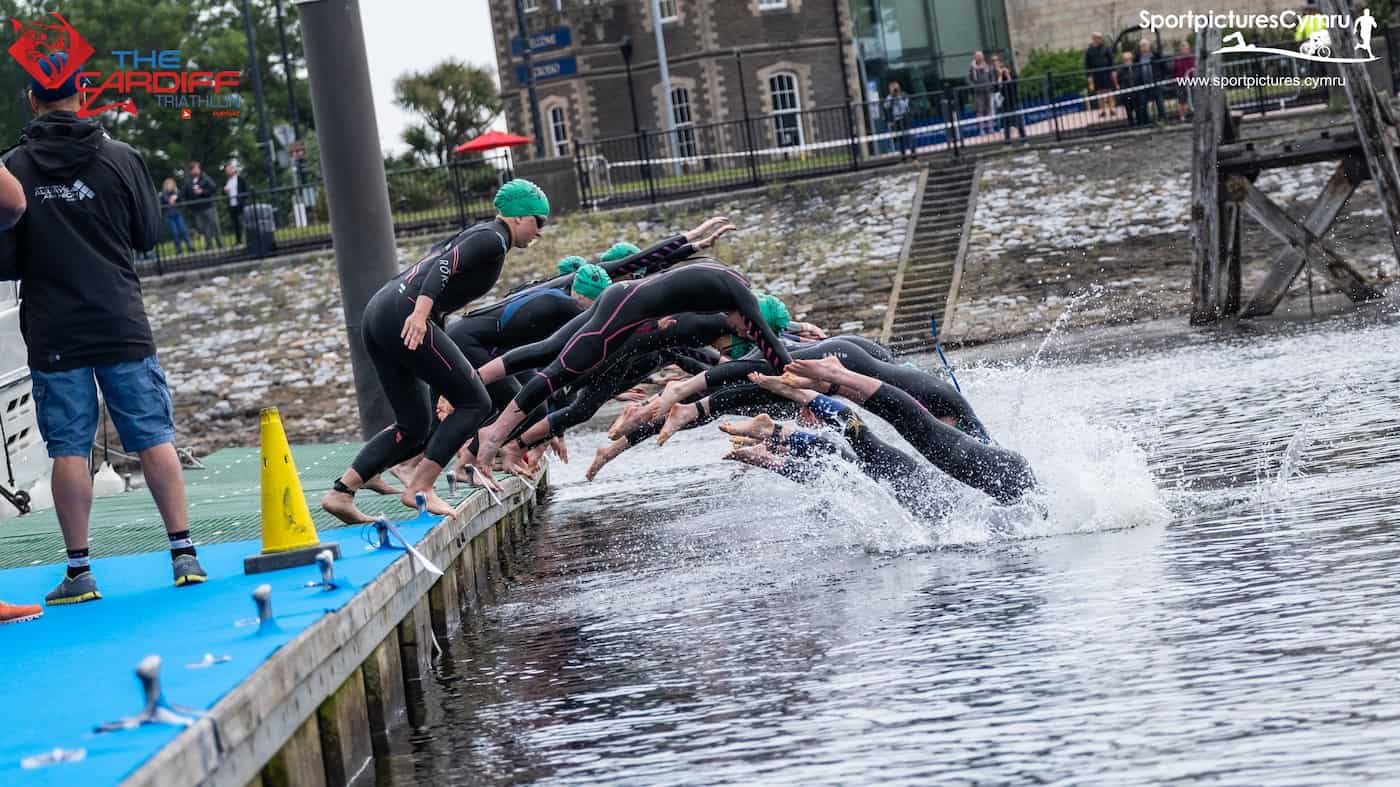 The men's race was a close battle throughout, with the speedy Marcus Day leading the way in the water. A group of nine athletes escaped, which included Blenheim Palace Triathlon winner, Harry Leleu. There were still four athletes in close contention halfway through the closing 5km run – Day, Leleu, Guy Evans Haggerty and Cameron Main, but it was Leleu who had the closing speed to pull clear, the podium completed by Main and Evans Haggerty.
https://www.facebook.com/115067312320998/videos/1231965910317170/
Alex Matchett and Hayley Rigby won the AG Sprint qualifier, with Matthew Grantham and Eloise Crowley the Olympic distance.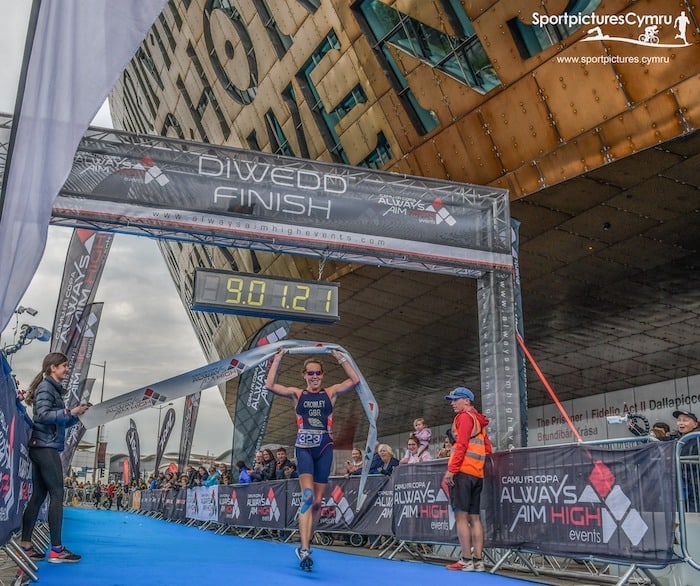 Full result from Cardiff can be found HERE.
We've got a full report coming very soon from the debut of the Yorkshireman Triathlon, from which we've heard lots of great feedback on the debut of a new full and half distance event based at Newby Hall. Keep your eyes peeled for that one very soon! Full results HERE.
Saturday's Dambuster Triathlon (results HERE) was dominated by Matthew Nelson and Samantha Rose (RAF Triathlon), while the Immortal Wimbleball Half saw Robert Flack and Laura Starmer lead the way. Full results HERE.
https://www.facebook.com/pacesetterevents/videos/320756802191411/
The extensive listing of events and results from the Cholmondely Castle Triathlon can be found HERE – including amongst them middle distance ('Gauntlet') wins for Harry Boscawen (Serpentine) and Kate Mactear (Huxlo Bike Science).