The IRONMAN expansion continues with another event for Italy
Are you struggling to keep up? I know I am.
Whatever you may think about the current status of the triathlon market worldwide, one things is sure – IRONMAN have been, and continue, to be following what appears to be a significant expansion policy within Europe, with the addition of many new events for 2020. The latest of those is in Sardinia, Italy, for IRONMAN 70.3 Sardegna, to be held on Sunday 25th October 2020.
Based at the Forte Village Resort (HERE), the event would appear to be a revival of what was previously Challenge Forte Village (last held in 2018 – check out our gallery from that race HERE), with the promotional video (below), certainly including several shots from that race.
This announcement follows several recent additions, which include – and it's quite possible I've missed some – the following additions:
It's not all been one way of course, with confirmation of the end of IRONMAN 70.3 Dun Laoghaire and Graz being a replacement for the previous IRONMAN St. Pölten, but the overall strategy in Europe would appear to be a push for significant growth.
Here are the full details on today's announcement.
---
IRONMAN ANNOUNCES SARDEGNA, ITALY AS NEW HOST REGION FOR IRONMAN 70.3 TRIATHLON
Inaugural IRONMAN 70.3 Sardegna to be held on Sunday, Oct. 25, 2020
The IRONMAN Group, a Wanda Sports Group company (Nasdaq: WSG), today announced that it will add a third race in Italy beginning in 2020 – the IRONMAN® 70.3® Sardegna triathlon. The inaugural event will be held on Oct. 25, 2020 and joins IRONMAN Italy, Emilia-Romagna (Sept. 19, 2020 – Registration open) and IRONMAN 70.3 Italy, Emilia-Romagna (September 20, 2020 – Registration open) in the event calendar.
Sardegna (Italian for Sardinia) is the second-largest island in the Mediterranean Sea and home to 1.7 million inhabitants. The island has become famous for its coastline that runs for 1,849 kilometres (1,149 miles), its beautiful towns, cities, and luxurious resorts that play host to over three million tourists each year. The event's start and finish line will be located at Forte Village in Santa Margherita di Pula, near Sardegna's capital of Cagliari in the South of the island.
"We are excited that IRONMAN has selected Sardegna as a new destination. For us, IRONMAN 70.3 Sardegna offers a great opportunity to show the beauty of our region to athletes from all over the world. This event will be a celebration of sport and the values it teaches to all of us. We are also looking forward to positioning Sardegna as a sports destination outside of the touristic high season," said Gianni Chessa, Assessor of the Regione Autonoma della Sardegna.
"For a long time, Sardegna has been a household name among European travellers. Now it will become a household name amongst European athletes," said Stefan Petschnig, Managing Director of Europe, Middle East and Africa for The IRONMAN Group. "This is a perfect late-season event for first-timers and accomplished triathletes. I am convinced that the beauty of the course, its great accessibility through the nearby international airport and the unique sense of hospitality will quickly make this a bucket-list event for all international athletes."
Athletes will start their race with a 1.9-km (1.2 mile) swim at Forte Village beach and complete a single clockwise lap in the turquoise waters of the Mediterranean sea. After the first transition, the bike course leads athletes along some of the most stunning sights of southern Sardegna, including the famous red rocks of the hinterland and the white cliffs of the coast line. The event concludes with a two-loop run course that connects Forte Village with the coastline of Santa Margherita di Pula and its landmark, Sarancen tower of Cala d'Ostia. Athletes will finish their journey back at Forte Village.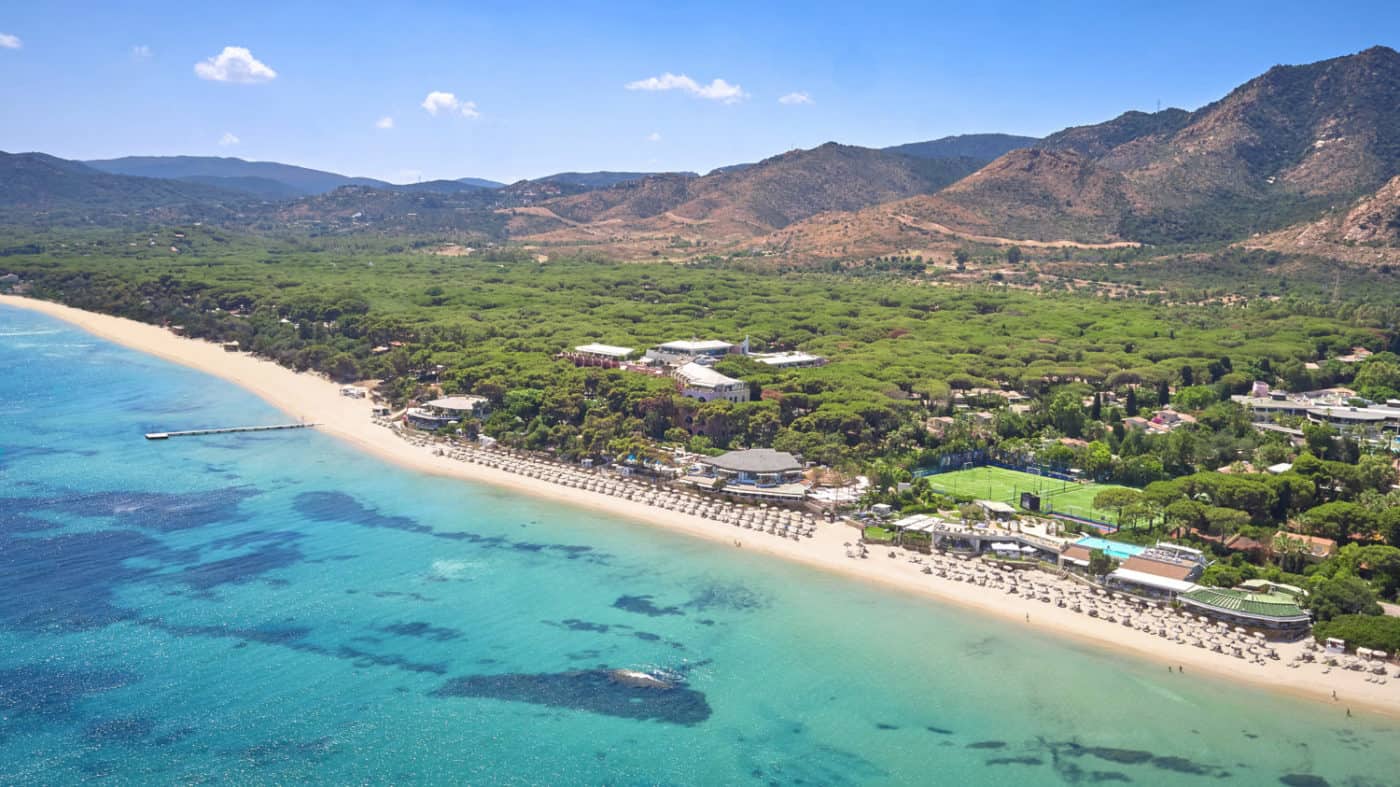 "We would like to thank IRONMAN for choosing Sardegna. We are excited to provide a home and base for the athletes," said Lorenzo Giannuzzi, General Manager and Chief Executive Officer of Forte Village. "Hosting this event is an extraordinary opportunity for Sardegna which has long been known for its beautiful landscape and wonderful hospitality."
"I am very much looking forward to organising an IRONMAN 70.3 race here in Sardegna. I have managed quite some races and it always takes knowledge, passion and many, many helping hands to offer the athletes a unique experience and sense of hospitality. We are ready to welcome them in 2020," added Andrea Mentasi, Race Director of IRONMAN 70.3 Sardegna.
The 2020 IRONMAN 70.3 Sardegna triathlon will offer age-group qualifying slots to the 2021 IRONMAN 70.3 World Championship in St. George, Utah, USA. General registration for IRONMAN 70.3 Sardegna will open on 12 December 2019.
For more information please visit https://www.ironman.com/im703-sardegna or direct inquiries to sardegna70.3@ironman.com.
For more information on the IRONMAN brand and global event series, visit www.ironman.com.