Outlaw Triathlon ready to crown 2017 champions
The Outlaw Triathlon returns to Nottingham this Sunday, 23 July. The award-winning event is taking place for the eighth time, and has attracted 1200 athletes to undertake a 2.4mile swim, 112mile bike ride and 26.2mile run – all within 17 hours. The event will also be televised by Channel 4.
The men's race could see an interesting battle between last year's winner, Kit Walker, and Craig Twigg, who won in 2014 and 2015. Twigg showed fine form winning the Outlaw Half Holkham and taking a slice of Reece Barclay's course record earlier this month. However, there are plenty of challengers, including Chris Goodfellow, Marton Cseik, Tom Vickery and Dane, Mads Jensen, who could claim the top spot.
There are no returning champions in the women's race, but plenty of strong athletes including Gill Fullen (winner of Outlaw Half Nottingham) and Michelle Parsons (elite Powerman champion), who will make the 50-54 age group one of the most difficult to win as well as possibly hitting the overall race podium. Jenni Muston and Jo Carritt are other strong athletes in the field.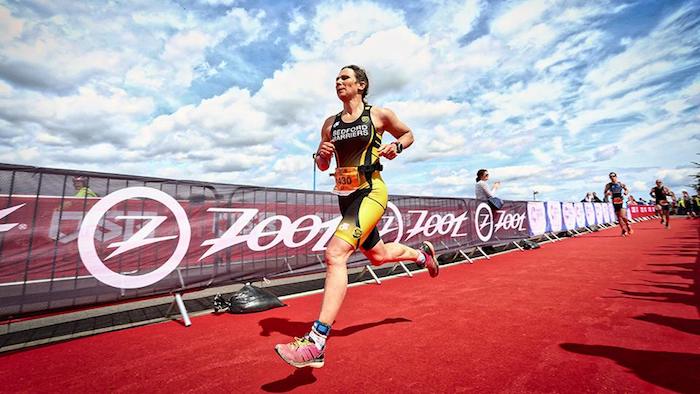 There's a £1500 prize pot for male and female course records, which currently stand at 8:47:47 to Joel Jameson in 2011 and Alison Wilson's 9:47:36 last year.
The Outlaw starts and finishes at the National Water Sports Centre in Nottingham. There's a mass swim in the Regatta Lake at 6am on Sunday morning followed by 112miles of cycling around Nottinghamshire and a 26.2mile run along the River Trent path.
Six competitors will be hoping to complete the Outlaw for the eighth year in a row, including 2013 champion, Eugene Grant. To be able to get around a long distance course year after year is a phenomenal achievement, and three of these athletes have done every Outlaw Half event as well! Blind athlete, Haseeb Ahmad, is also racing having set a long distance world record earlier in the season.
Cancer Research UK is a major benefactor from the event, with fund raising from the partnership with OSB Events having topped £1 million.
Spectators are invited to the action and race expo, parking is £5 for the whole weekend, and local supporters are asked to come by bike if possible. Saturday's Big Swim and Future Outlaw events are still taking on the day entries up to an hour before each race starts, visit www.osbevents.com for more information.
OUTLAW TRACKING (Sunday):
Results Base: https://resultsbase.net
Live Chat: http://www.osbevents.com
Outlaw page: http://www.osbevents.com/events/triathlon/outlaw-triathlon/
Information about Outlaw 2018 events is available here: http://www.osbevents.com/news/want-to-race-outlaw-2018/