Vincent Luis and Katie Zaferes to dominate Super League Triathlon again?
Full details of the athletes racing Super League Mallorca
The third of three major triathlon events in Mallorca takes place this coming weekend, with arrival of Super League Triathlon Mallorca.
Taking place in the fishing village of Porto Cristo – with the athletes staying at the Rafa Nadal Sport Centre – the two days of racing comprises the now familiar Triple Mix, along with a new addition, Sprint Enduro.
Sunday's Sprint Enduro takes place in two parts – a standard swim/bike/run 'heat' on Sunday morning (the athletes randomly split into two heats, no seedings), and then a final on Sunday afternoon which will be a swim/bike/run/swim/bike/run Enduro. The interesting thing here is that only the top four finishers in each heat (plus the two fastest losers), go through to the final ten.
THE SPRINT ENDURO – 2 HEATS 🔥🔥 Athletes drawn into both by lucky draw 🍀 Top 4 from each heat progress, along with the 2 fastest athletes from either one. Only 10 ATHLETES make it through to the finals in the afternoon, where a winner is decided once and for all. 🏆⠀⠀⠀⠀⠀⠀⠀⠀⠀⠀⠀⠀⠀⠀⠀⠀One of the most exciting formats ever – It's going to be a day of fast, unpredictable racing. Catch it LIVE on Sunday, 1315 CET on FB Live and our website! 🙌Super League Mallorca | 3-4 November | 1300 CET – 1700 CET | LIVE on FB Live and our website: http://bit.ly/SLTmallorca | TV: Check local listings for global broadcast

Posted by Super League Triathlon on Friday, November 2, 2018
The 'Group of Death'?!
That heat draw this morning proved VERY interesting – and rather good news for Jonathan Brownlee. He was drawn in Heat One, while Heat Two includes pretty much all of the other big names (eight of the top nine finishers from The Equalizer in Malta), Vincent Luis (FRA), Henri Schoeman (RSA), Richard Murray (RSA), Leo Bergere (FRA), Hayden Wilde (NZL), Tyler Mislawchuk (CAN), Ben Kanute (USA), Andreas Schilling (DEN), Jonas Schomburg (GER) and Matthew Sharpe (CAN).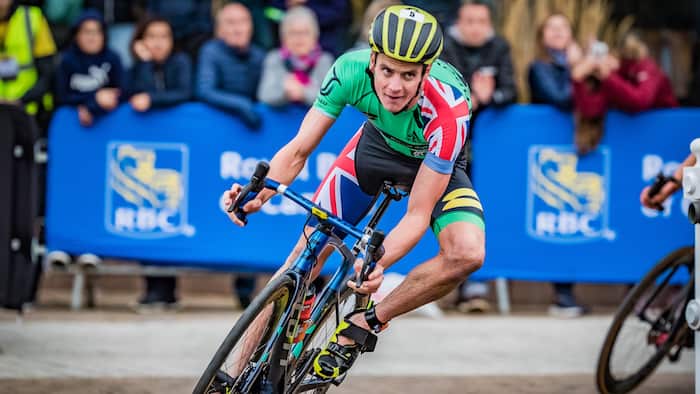 JB will surely have a comfortable morning (probably alongside Marten Van Riel (BEL), Joao Perreira (POR) and Igor Polyanskiy (RUS)), while the firepower in Heat Two will LIKELY mean that the first six there will join them? Some quality athletes will not even get to start on Sunday afternoon in Stage 2.
Pro Women in Mallorca
Charlotte McShane (AUS) #24
Danielle De Francesco (AUS) #94
Desirae Ridenour (CAN) #17
Elena Danilova (RUS) #97
Emma Jeffcoat (AUS) #22
Erin Storie (USA) #78
Joanna Brown (CAN) #11
Jodie Stimpson (GBR) #08
Katie Zaferes (USA) #16
Kirsten Kasper (USA) #91
Klaudia Sebők (HUN) #23
Megan Foley (USA) #75
Rachel Klamer (NED) #07
Sarah Alexander (USA) #76
Summer Cook (USA) #99
Taylor Spivey (USA) #29
Yuko Takahashi (JAP) #27
Pro Men in Mallorca
Andreas Schilling (DEN) #00
Ben Kanute (USA) #75
Hayden Wilde (NZL) #53
Henri Schoeman (RSA) #04
Igor Polyanskiy (RUS) #11
Jack Felix (USA) #78
Jayden Schofield (AUS) #95
João Pereira (POR) #99
Jonas Schomburg (GER) #09
Jonathan Brownlee (GBR) #05
Léo Bergere (FRA) #52
Luke Schofield (AUS) #77
Marten Van Riel (BEL) #06 
Matthew Sharpe (CAN) #91
Nathan Killam (CAN) #79
Oliver Turner (JER) #76
Richard Murray (RSA) #07
Tommy Zaferes (USA) #16
Tyler Mislawchuk (CAN) #65
Vincent Luis (FRA) #29
Women's SLT Leaderboard after Jersey and Malta
Katie Zaferes (USA) – 50 points
Kirsten Kasper (USA) – 36 points
Summer Cook (USA) – 26 points
Rachel Klamer (NED) – 24 points
Jodie Stimpson (GBR) – 18 points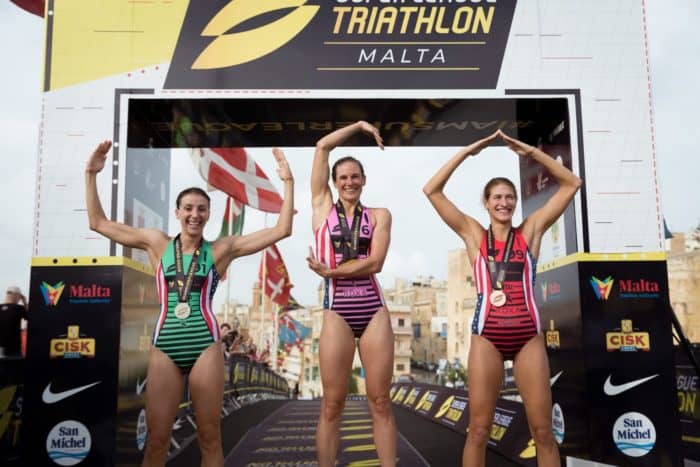 Men's SLT Leaderboard after Jersey and Malta
Vincent Luis (FRA) – 50 points
Henri Schoeman (RSA) – 42 points
Richard Murray (RSA) – 34 points
Jonathan Brownlee (GBR) – 28 points
Leo Bergere (FRA) & Hayden Wilde (NZL) – 22 points