Several major events on at home and abroad this weekend. This is your weekend preview guide.
Let's get right to it!
INTERNATIONAL RACING
IRONMAN LANZAROTE – SATURDAY
Run every year since 1992, IRONMAN Lanzarote is one of the iconic races of the circuit. No questions about Sub-8 / Sub-9 finished here, the volcanic island provides a tough challenge for all.
Fact of the day – did you know that IRONMAN Lanzarote was the very first IRONMAN™ at which a British male athlete finished on the podium? That was Matthew Belfield, who finished second in 1998 and then a year later went one better and won the race overall.
If you were a betting man, you'd likely suggest that the best chance of a British podium (or two), would be from the female side this year. While 2017 champion Lucy Charles is preparing for next weekend (The Championship in Samorin), 2014 winner (and third last year), Lucy Gossage returns. After the organisational chaos of Challenge Rome and the freezing conditions of IRONMAN 70.3 Pays d'Aix, the heat and relentless wind of Lanzarote will probably be a welcome pleasure!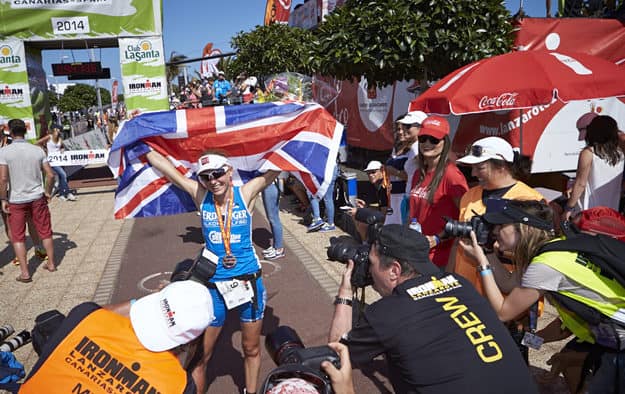 After crashing just before IRONMAN South Africa, Nikki Bartlett starts her season later than planned. For the men, Brian Fogarty makes his – I think – debut in the Pro ranks. He was 11th overall and fastest Age-Group athlete last year – a performance that won him our ERDINGER Athlete of the Month award.
Henry Irvine and Emma-Kate Lidbury are also on the start list, but I'm 'reasonably' sure (please correct me if I'm wrong!), that neither are set to race on Saturday.
Yvonne Van Vlerken (NED) and Michelle Vesterby (DEN) look set to be the biggest challenge to the Duracell Bunny.
IRONMAN 70.3 ST PÖLTEN – SUNDAY
This popular race in Austria includes around 70 British athletes. Henry Irvine is on the list in the Pro's for this one too – and I don't think he'll be in Austria either, based on his Instagram post! Will Clarke is also on the list, but we have confirmed that he too won't be there.
Plenty of quality racing however with the likes of Michael Raelert (GER), Ruedi Wild (SUI), Giulio Molinari (ITA) and Johann Ackermann (GER) just a few top names in the men's race. The women are headlined by 70.3 World Championship Bronze medal winner Laura Philipp (GER), with Anja Beranek (GER), Helle Frederiksen (DEN) and Eva Wutti (AUT) all in contention for victory too. Whatever happens, will they be able to match this amazing sprint finish from 2010?!
IRONMAN BRASIL – SUNDAY
The site of Tim Don't IRONMAN World Record performance 12 months ago, the race is no longer the South American Championship, which means a reduced prize purse this year of $40,000.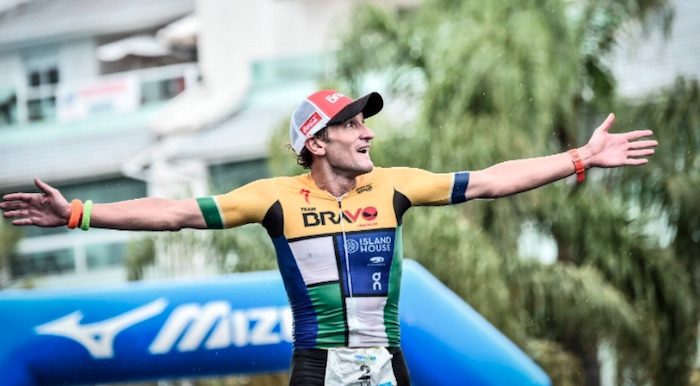 ETON DORNEY PARATRIATHLON WORLD CUP – MONDAY
I'll put this under the 'international race on domestic soil' banner.
A close on full strength British Paratriathlon team will be out in force at the London 2012 rowing venue for a full day of racing in what is the first of several major international ITU races in the U.K. this summer.
Commonwealth Games Gold medallists Joe Townsend and Jades Jones will both be racing at Dorney.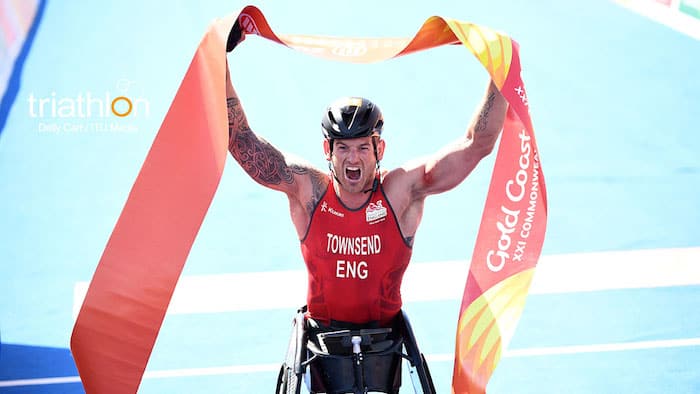 Also worth noting – there are open races too, and they are open to ALL athletes; beginners, experienced, paratriathletes, everyone – and at the time of writing, entries still open. Come along, support the World Cup event and get a race in too!
More details on the Paratriathlon World Cup are available here: https://www.britishtriathlon.org/pwcetondorney
CHALLENGE SALOU – SUNDAY
The last of the Challenge Family races before The Championship in Samorin, Slovakia, Salou in Spain was won last year by Great Britain's David McNamee. He's not scheduled to race this year, but Brits who are on the start list include the ever consistent Laura Siddall plus first year Pro, George Goodwin.
Kona bike course record holder Cameron Wurf (AUS) is a late entry – but will anybody be able to stop the in-form Pablo Dapena Gonzalez who has been racking up the points in the Challenge Family Series this year, his latest win coming last weekend at Challenge Lisboa.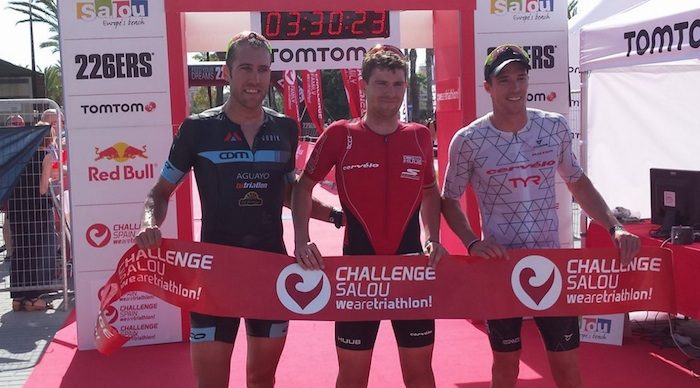 XTERRA ITALY, LAKE GARDA – SUNDAY
The European Off-Road XTERRA Tour continues in Italy with several GB Elite athletes making the trip: Nicole Walters, Henry Sleight, Doug Hall, Diane Lee and Jessica Roberts.
Can Nicole add to her first XTERRA victory recently in Greece?
DOMESTIC RACING
We've already mentioned the Eton Dorney Paratriathlon World Cup on Bank Holiday Monday, which straddles the international / domestic definition, but what else is on?
Well Lough Cutra Castle Triathlon is expecting around 2,000 athletes taking part in a huge range of distance and format. Full preview on that one is available HERE.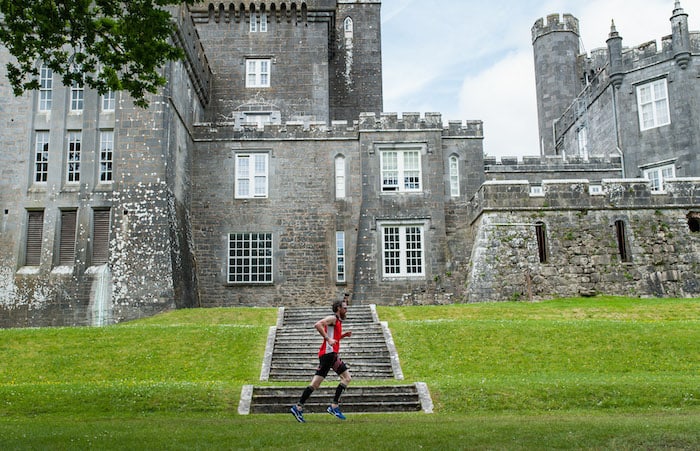 The Hercules Festival of Sport in Northwood appears to be challenging Lough Cutra for the 'most different formats and distances' award (which is not always a good thing), while the Hillingdon Triathlon begins its last season – at least, at its current venue – assuming no changes to the timetable for the HS2 train project, which will go straight through their HOAC venue.
Team Tri Glos are content with just Sprint and Super Sprint distances, while it is Sprint and Standard at the Hertfordshire Spring Triathlon.
Age-Group qualification racing this weekend is focussed on the Darley Moor Duathlon in this instance, for the 2019 ETU Sprint Distance Champs.
Wherever and whatever you are racing, enjoy the weekend!