For many athletes attending the Tokyo 2020 Paralympic Games they are looking to compete at the pinnacle of a single sport.
Great Britain's George Peasgood, however, hopes to stake a claim for a gold medal in a trio of events; the paratriathlon, cycling road race and cycling time trial.
Very few individuals have the ability to compete at the highest level in more than one event at a Paralympic Games, but the 25-year-old, based in Loughborough, has excelled in both triathlon and cycling in recent years.
"There was a moment in time a few years ago that I thought it could be possible to make selection for cycling as well as triathlon," said George when discussing the upcoming Tokyo Games.
"A lot of it depended on the schedule of Tokyo and order of events. When the Tokyo competition schedule came out, I sat down with my coaching and support team, and we worked out what was possible (the road cycling events) and what was not (the track cycling).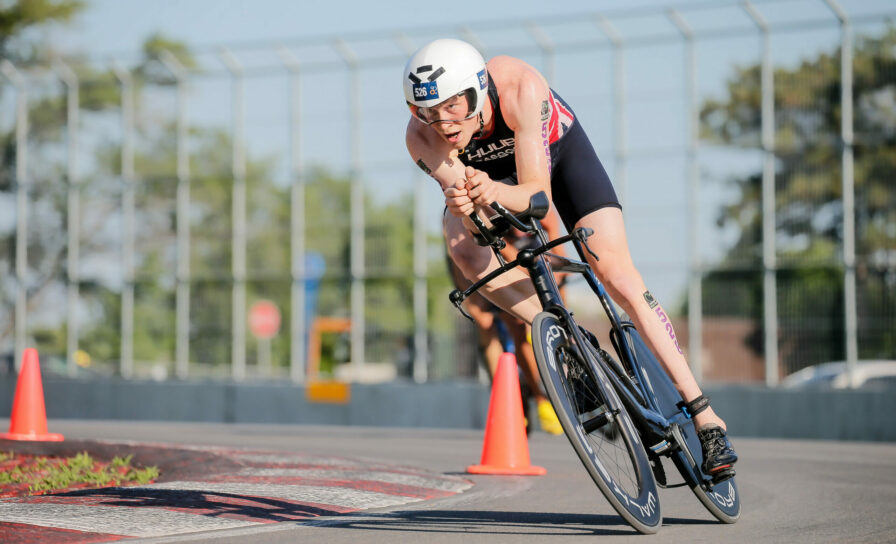 "I know I have had the ability to perform well in cycling, so the ball was completely in the selectors court so to speak."
Make no mistake about it though, George is eyeing glory in the triathlon as the priority:
"Triathlon has always been my focus for Tokyo and is the reason I am here, so I will put everything in for that race, but being current World Champion in the time trial, that will be my second focus."
The 25-year-old is a four-time national paratriathlon champion in the PT5 category – the race he'll be competing in at the games – and is competing in his second Paralympics. Peasgood was a late addition to Great Britain's 2016 Rio squad in the PT4 finishing in a creditable seventh place. That experience could prove to be crucial.
"Rio was a phenomenal experience," reminisced Peasgood ahead of the 2020 Games, "it taught me a lot about racing and going into big races like this.
"Without racing in Rio, I don't think I would be as chilled as I am now."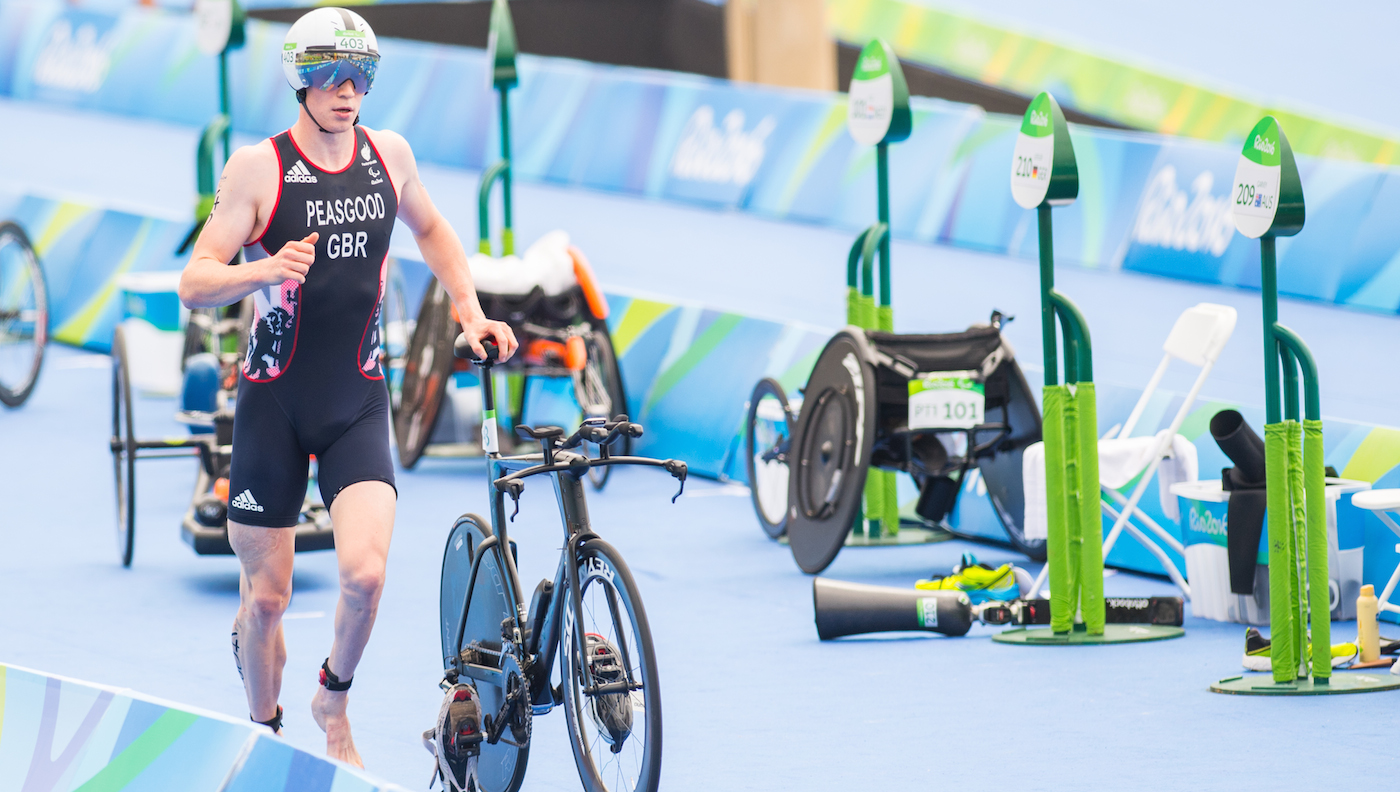 The Brit will need to use every bit of that experience to challenge across multiple disciplines in Tokyo, with three events in six days – triathlon on August 29, cycling time trial on August 31 and cycling road race on September 3.
"One of the benefits of being a triathlete is the ability to train a lot and be physiologically able to complete key sessions day-on-day in different disciplines," said Peasgood when discussing the hectic Olympic schedule.
"In a way it is very similar to that of athletes competing in the 'individual' triathlon race and then the 'mixed relay' races a few days later."
The form is certainly there for the four-time national champion. In Yokohama earlier this year Peasgood defeated the reigning Paralympic champion in the PT4 category Martin Schulz – a race the Brit considers among his best efforts to date, but he also believes he has a lot more in his locker.
"In terms of raw performance, yes it was my best.
"In terms of my perception of how I thought I raced, no.
"I had done a few simulation races prior to Yokohama in which I delivered a far better 'performance'. I also had some niggles going into Yokohama too, it wasn't my finest hour and I felt I had more to give – but it has allowed me to know that even not at my 'finest hour' I can still perform well."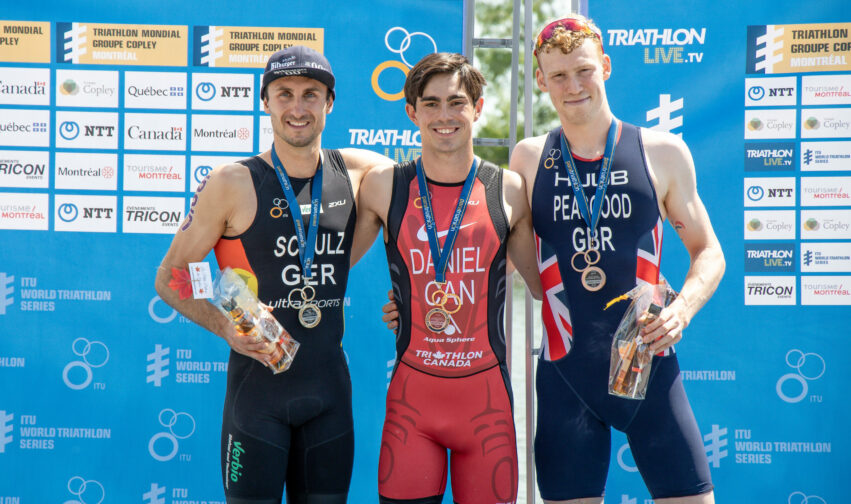 Those niggles that hampered his performance in Yokohama forced him to miss the World Triathlon event in Leeds.
"Obviously missing WPS Leeds was a huge shame but with the niggle I had going into Yokohama, the sports medical team and I agreed I was not ready to be able to compete again that quick after travel."
Peagsood, like every Paralympic hopeful, has had to deal with a years' delay due to the COVID-19 pandemic, and Brit took the opportunity to use the extra year to improve those areas that needed work:
"The delay of the Olympic and Paralympic Games has definitely hindered some athletes, however for me, it really took me into a year of growth – both as an athlete and person.
"I learned a lot about myself and how I best train, I was gifted the opportunity to focus on weaknesses and took a risky dive into exploring new avenues, thankfully I know from training they have paid off. I just hope to showcase that now in a race.
"I am definitely excited to race and at such a high level. Watching how the Brits did in the Olympics was phenomenal and got a lot of us really excited to see how we can get on."
While the Paralympic Games may be the pinnacle, George has a refreshing take on how that impacts pressure.
"I weirdly don't feel as much pressure as I would have expected. I know I have done a lot of work but have started to really appreciate that the Games is all about that 'one day race'. It gives anyone the opportunity to shine, which is sometimes good, sometimes bad; as long as I do all i can on the day, I will walk away a happy man."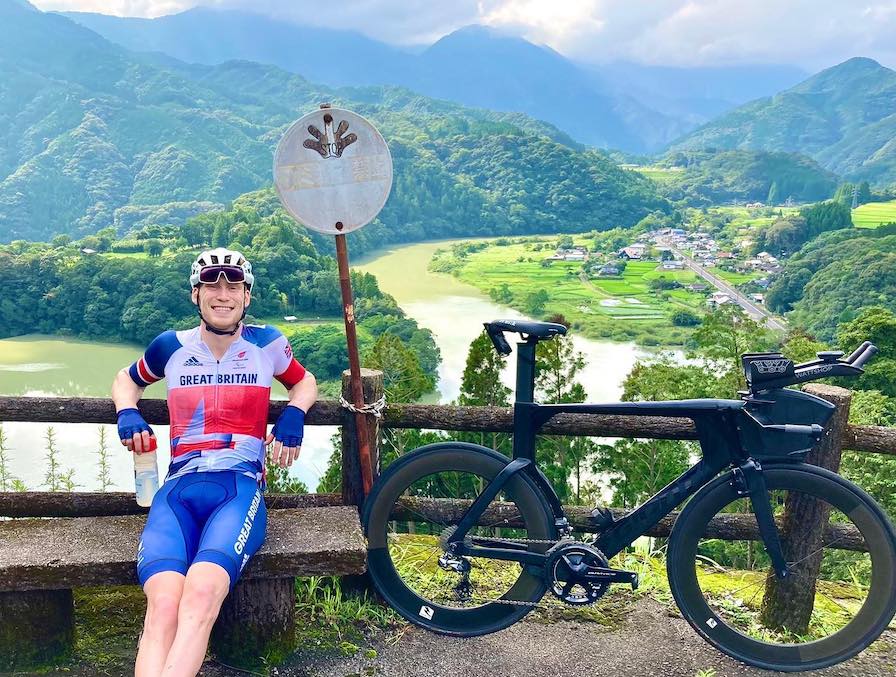 Want to know more about triathlon at the Paralympic Games? Check out our event explainer, and meet the full British squad HERE.