What. A. Race. Saturday's debut of Mixed Relay Triathlon at the Olympic Games of Tokyo 2020 delivered one of the finest showcase moments for the sport of triathlon to a global audience to date. Maybe the best yet?
Of course, as a proud Brit, watching athletes you've been interviewing for a decade (Jonathan Brownlee) and another (Alex Yee), who you first followed since he was racing at nine years old in events you helped organise, only adds to the experience.
Beyond patriotic flag-waving however, I'm also a fan of the sport. Perhaps an understatement, but the last 13+ years of my working life (though I'm not sure I've ever thought of, or can even consider this, a 'job'?), has been dedicated to developing my knowledge and experience, of a discipline I first took part in myself more than 30 years ago.
It just so happened that along the way, circumstances have lead me to be the guy behind the keyboard on much of what you've read on these pages over that time. Thank you for your support.
Sport, even elite sport, is about more than simply winning. Trying to understand the details, technicalities and tactics; how races develop; the people involved; rivalries; the ups and downs of injuries, form and confidence – and so much more – it all builds a picture, as there's so much more that we never truly see.
Team USA – a stunning performance
And with that preface, I want to take the opportunity, as a Brit, to acknowledge the performance of Team USA in winning the silver medal in the mixed team relay. Because winning the silver, is exactly what you did. You were all brilliant.
Katie Zaferes
Zaferes may be the star name of the quartet, but she is as humble as they come. 5th, 4th, 3rd, 2nd and finally first place over five consecutive years of World Triathlon racing to become world champion in 2019, Zaferes has more than put in the groundwork to make it to the top table of this sport.
A crash at the 2019 Test Event meant that her seemingly fait accompli auto-selection would be delayed – but fast forward 18 months and the sudden death of her father, combined with the race win of Taylor Knibb in Yokohama (for the second automatic selection for the U.S. Olympic squad), and the prospect of non-selection was very real. 22nd and 18th this year (while Taylor Spivey was 4th and 6th in the same events), meant a difficult decision for USA Triathlon.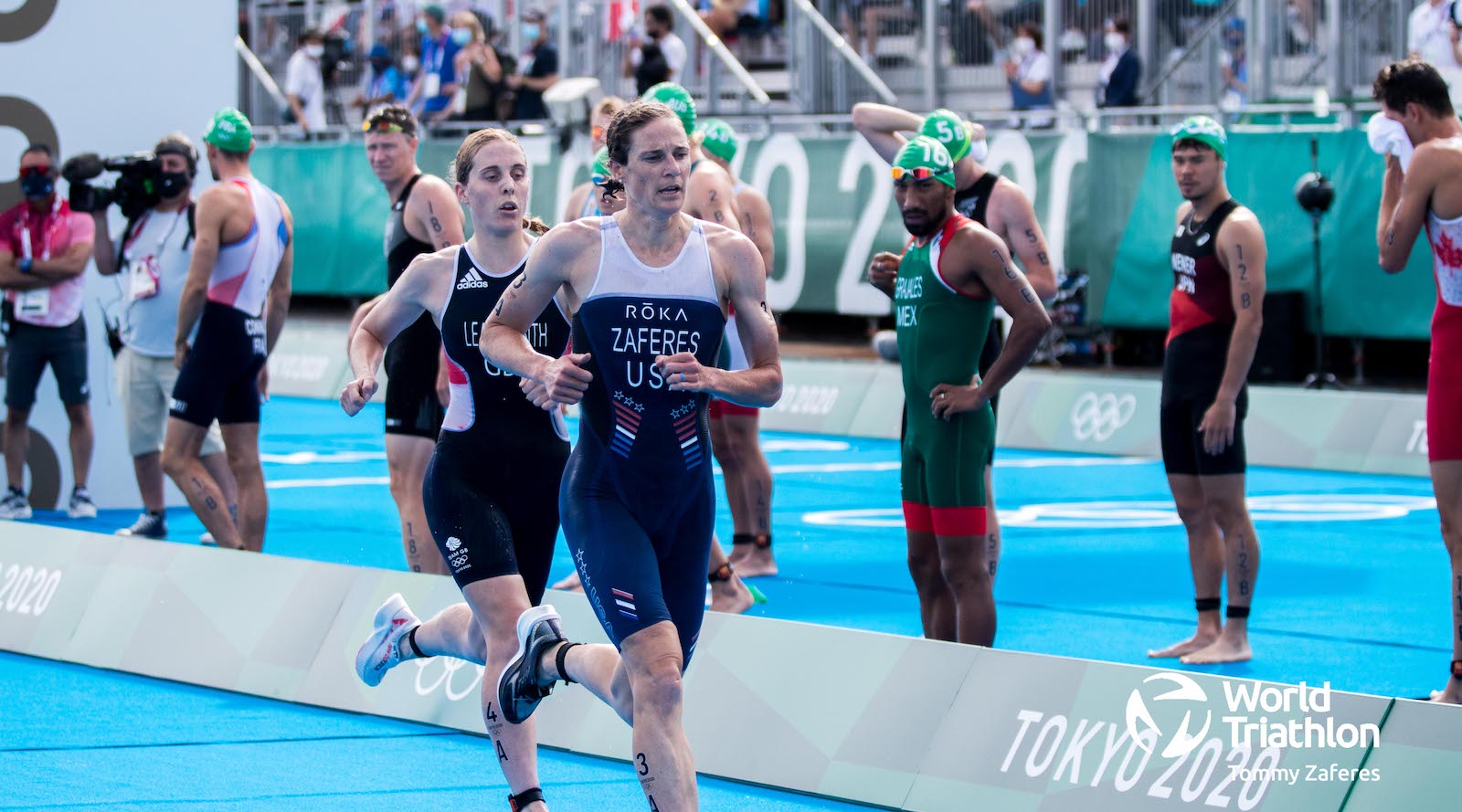 Selection doesn't mean that pressure vanishes – could she regain fitness and form? Would a feeling of 'justifying' selection provide a negative energy? What is the reaction from the armchair quarterbacks on whether she should be there at all?
Leg one was not where we usually see, or expected to see Katie Zaferes – but she handed over to Morgan Pearson in first place, and will leave Tokyo 2020 with an Olympic Silver and Bronze medal.
I doubt Katie is the type to want to 'answer her critics', but if she was, well, job done.
Kevin McDowell
McDowell is likely the least-known name of the U.S. quartet. There are no World Triathlon Series successes on his C.V. and while he has podiums, no wins either on the World Cup series. McDowell was also only the fourth-ranked U.S. athlete on World Triathlon's Olympic Rankings. Despite those statistics, this week Kevin finished sixth in the individual event (the best U.S. men's result to date at the Games), and now holds an Olympic silver medal.
It was an impressive effort too. Watch it again, and you'll see that there was a moment when he was almost dropped from the leading group of four, but he fought back and kept the team in the race. More than that, he handed over to Taylor Knibb in second place, just nine seconds behind a flying Jonathan Brownlee, who was looking the best we've seen him on the run for many a year. Impressive.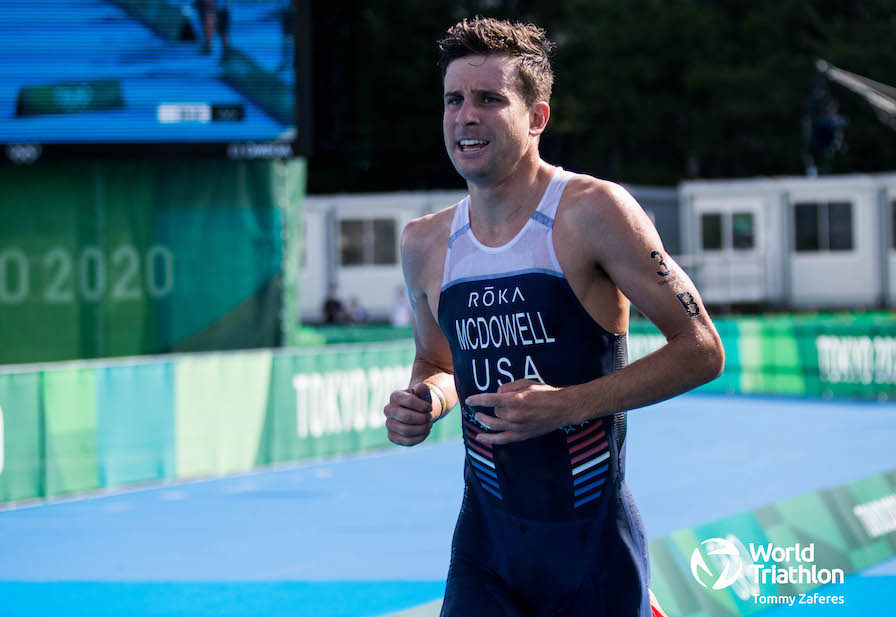 Less known, at least to triathlon fans on this side of the pond, is that 10 years ago McDowell was diagnosed with Hodgkins Lymphoma and going through chemotherapy. That's something I know about personally, having been through exactly the same thing myself 15 years ago. I never quite went on to become an Olympic medallist though!
Taylor Knibb
Knibb was, for me at least, a surprise inclusion in the U.S. relay team. Most had assumed it would be Summer Rappaport on leg one, with Zaferes in her familiar leg-three position.
While Yokohama was a breakthrough victory for the 23-year-old, Knibb is a proven big-race performer, with three consecutive world championship victories in the Junior and U23 ranks between 2016 and 2018.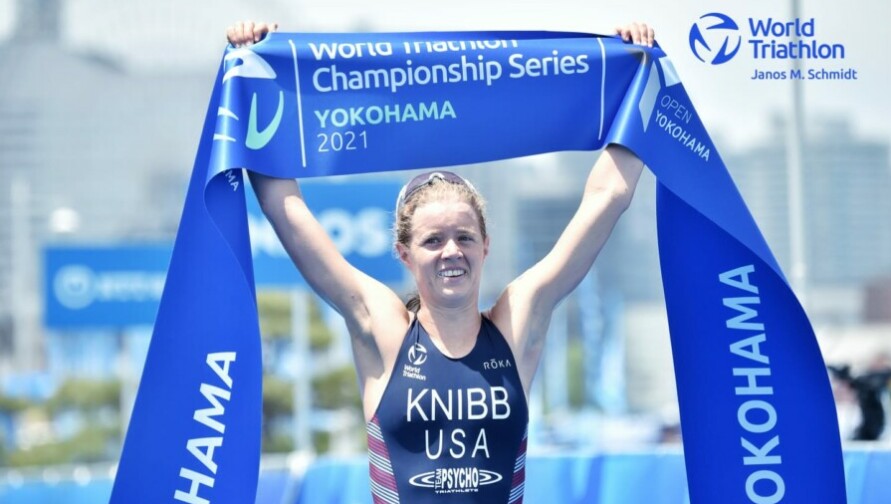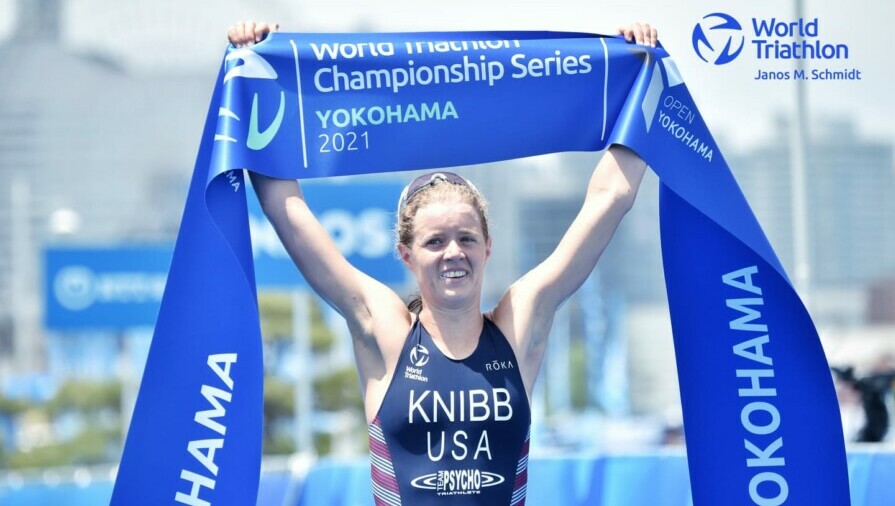 The individual race was hardly the confidence builder that the fast-cycling Knibb would have been hoping for, based on that previous victory in Japan. Well over a minute down on the swim, she would cross the line in 16th position, more than five minutes behind the impressive Flora Duffy and third of the three U.S. athletes.
How would she bounce back? What pressure would selection add? Any doubts could easily have been compounded early in her race when France's Cassandre Beaugrand put Le Bleus back into contention with a fine swim, closing the gap on Taylor. Her response? Unleash some watt bombs on the bike and drop Beaugrand like a stone, while setting off in chase of the pace-setting Olympic silver medallist Georgia Taylor-Brown.
From 23 seconds down after the swim, she closed that to just 11 starting the run, before holding strong and giving back only 10 seconds to GTB over the 2km. She handed over to Pearson, Team USA still in second place, with a 12-second advantage on the French. With Vincent Luis bringing them home, that could have been crucial.
If her performance from the individual race provided fuel for the fire, well, she burned it all up in style over 22 minutes of impressive effort.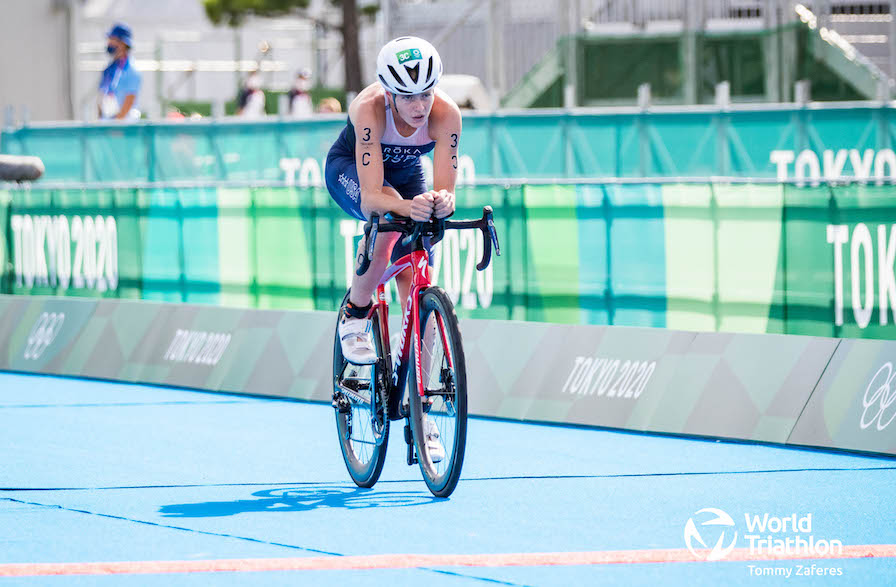 Morgan Pearson
Third in Yokohama and second in Leeds this year, Morgan Pearson was a man on a mission arriving in Tokyo. When you have 1:02 half-marathon leg speed, that's not Mission Impossible either.
And then, Team USA's best chance of an individual medal… felt terrible, got a penalty and crossed the finish line seven minutes after Kristian Blummenfelt in 42nd position. His own assessment? It was embarrassing, "…but that is sport and I refuse to make any excuses."
Such a result can be either a carrot or a burden, but once again he came good on race day.
Just as McDowell had 40 minutes earlier, Pearson could easily have had the direction of his race changed on the bike. France's Luis was on fire, overcoming a deficit of 33 seconds as he entered the water, to eventually hit the front by the midpoint of the bike. In the process, he attacked Pearson like a pro cyclist would in the Tour, with a surge of power that left the US athlete gapped. Was Pearson broken?
Those situations can often only go one way, but Morgan stayed focussed on his race, and from potentially looking out of it, started the run nine seconds down on Alex Yee and just six seconds behind the reigning world champion.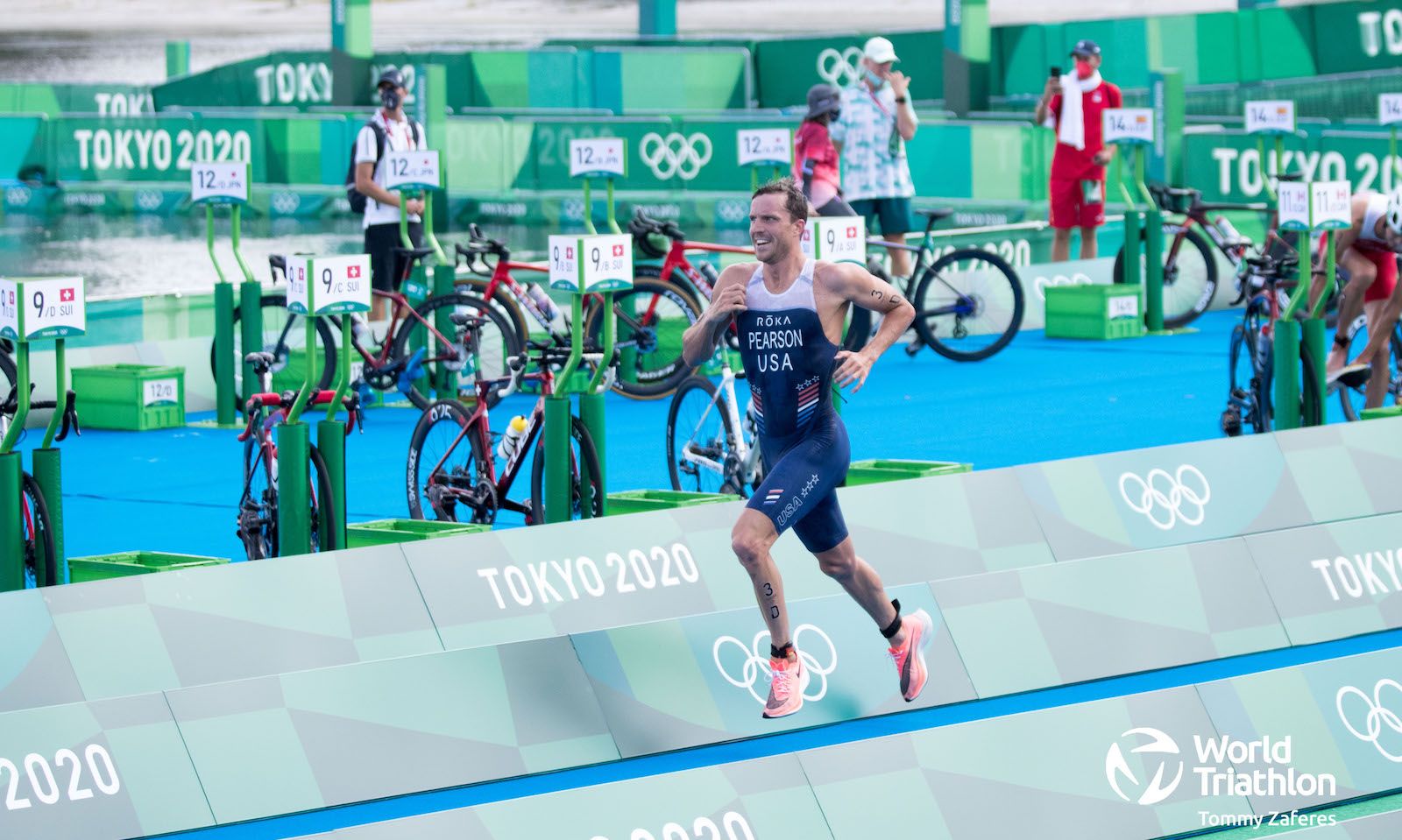 Smooth and flowing on the run like Alex Yee he is not, but Pearson can certainly cover the ground quickly. Very quickly. His efforts to stay in contention on the bike were rewarded, and over that final 2km he only lost five seconds to Yee – but more importantly was in position to take silver away from the French.
Pearson has also had to go through suffering, with the sudden death of his older brother – from an undiagnosed heart condition – in March this year.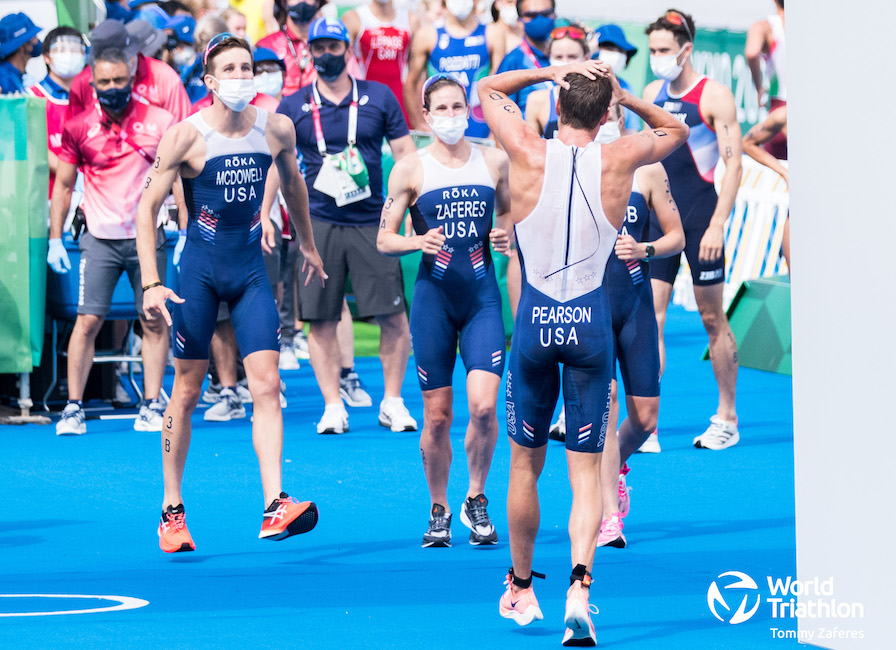 A truly impressive effort from this quartet who played their part in providing our sport with a race that will be talked about for many years – perhaps mostly importantly, by people who were not even fans of triathlon until today.
The bar has been raised. Great Britain were flawless and worthy winners, but an event like this only captures hearts because it is a race.
Team USA – you played your part in making it a wonderful race. Thank you.