Kristian Blummenfelt is going long in 2022 – and the road to St George and Kona will begin in Mexico next month.
The reigning Olympic and World Champion is stepping up to the full distance with the express ambition of winning not one but two IRONMAN World Championships in 2022. He also has that summer SUB7 bid to look forward to.
Blummenfelt will make his debut in IRONMAN competition in Cozumel on Sunday November 21, with the race automatically becoming one of the most eagerly-waited in the remainder of 2021.
While the result is always important for this Norwegian generation – they always turn up with the belief they can win – the trip to Mexico is also about acquiring knowledge. And using the data and learnings to fine-tune for Utah next May and Hawaii next October.
How hard can he go?
Blummenfelt and his team-mates have applied data and science to perfect their art, and Cozumel will be no different.
"It's about learning how hard I can go on the bike without blowing up on the run. I would like to go hard – it's not just about winning that race, it's about trying to fast as well, to see how fast I can go. Go as fast as I can with control.
"I would like to feel that I can push in that last 10-15k on the run, it's not like I want to risk it and have to walk the last 10k. But going hard, maybe even outside of my comfort zone, on the bike and then using 15k on my target pace and then see how fast I can do the last 15k."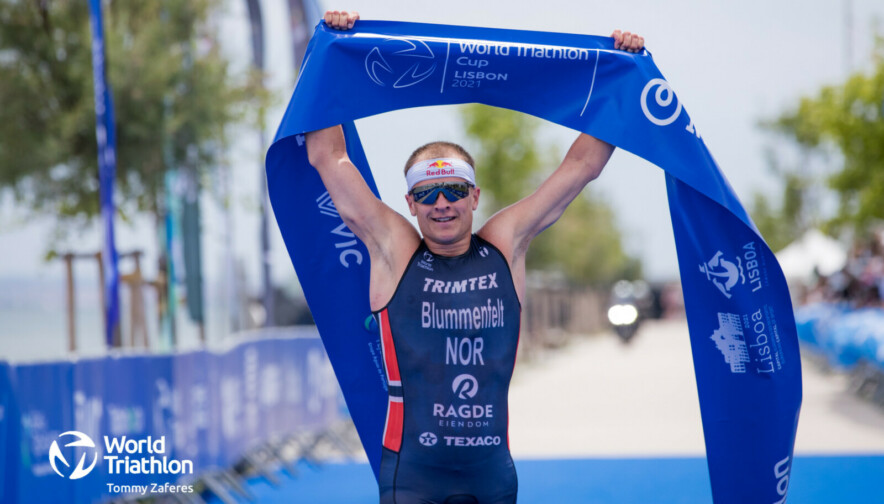 We saw just how deep Blummenfelt was able to dig on that epic lung-bursting sprint for glory in Tokyo this summer. Next month we'll get to see how far he can go over a much longer distance.
"It's going to be a test to see how deeply I can dig, because one thing is what I do in training over 10 hours or 12 hours on the longest, but another thing is under challenging conditions – like 26 or 27 degrees.
"It's a little bit uncomfortable heat, you need to do the nutrition, you need to drink probably like two-and-a-half litres per hour on the bike.
"That's maybe fine for three, four, five hours but suddenly when you get up to 7:30 or 7:10 you don't really know how your legs will respond, or your stomach. So to get the information about that is gonna be what I'm looking forward to."
Iden a benchmark
While there will be many takeaways from Cozumel, Blummenfelt will also take plenty from watching his compatriot Gustav Iden make his own full-distance debut in the big showdown with Jan Frodeno, Lionel Sanders et al at IRONMAN California this weekend.
Blummenfelt will be a very interested observer – Iden's showing will give him a benchmark to what he himself might be able to achieve.
"We'll see – it's a little bit like Casper (Stornes) when he raced Frankfurt, it's sort of good to get the information and feedback of what they are able to perform, because I somehow know where I'm standing in terms of them. To see what they are able to produce, I can imagine then what I can do on the day.
"If he's going with Jan and suddenly just blows up badly after 10k, maybe I will be a little bit more careful in Cozumel. If he's hanging on with Jan and maybe beating him, then I will try to at least go at the same time."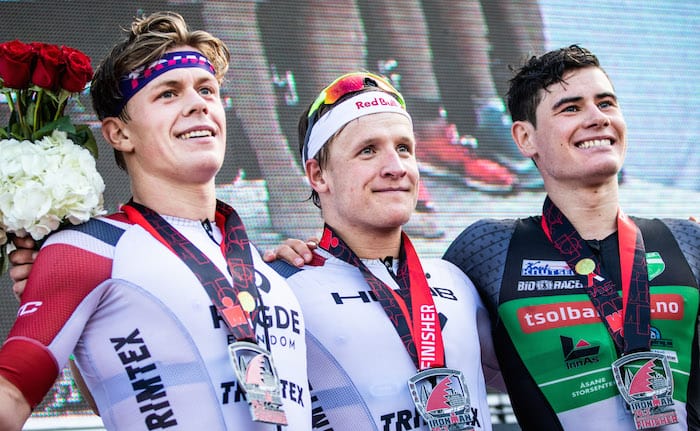 Frodeno vs Iden has captured the imagination of the triathlon word. It transforms a late-season race into absolute must-see TV. We asked Kristian what the vibes are from the Iden camp ahead of the showdown in Sacramento.
"He's talking himself down to me. Last time he said it was like 65 percent chance for Jan and 35 percent chance for Gustav, so zero percent chance for the rest of them! I was expecting him to say like 50-50."