Who's racing at the IRONMAN World Championship on Saturday?
Who are you going to be following and tracking on Saturday (and quite likely well into Sunday morning too, if you are in Europe at least), at the 2018 IRONMAN World Championship?
While the Pro athletes may get the bulk of the headlines, simply getting to Kona as an Age-Group athlete is a difficult task that many strive for years to achieve.
We've always followed both the Pro and Age-Group field on TRI247, and here we feature the full listings of all of the Great Britain and Ireland Age-Group WOMEN who will be starting their race at 7:20 a.m. (local time) / 6:20 p.m. (UK time) on Saturday.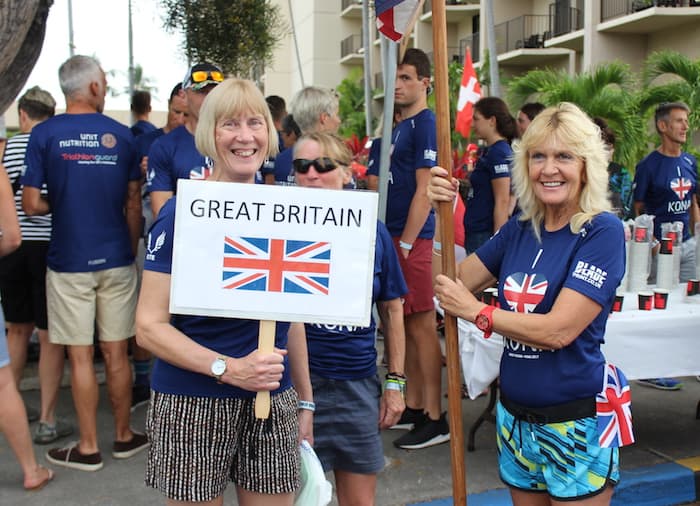 Sadly, we already know that a few athletes will be missing this year who are on the list due to injuries, including Gill Fullen (interviewed HERE) and Simone Mitchell (interviewed HERE). Both are previous podium finishers at the race and would have been strong favourites to do so again this year.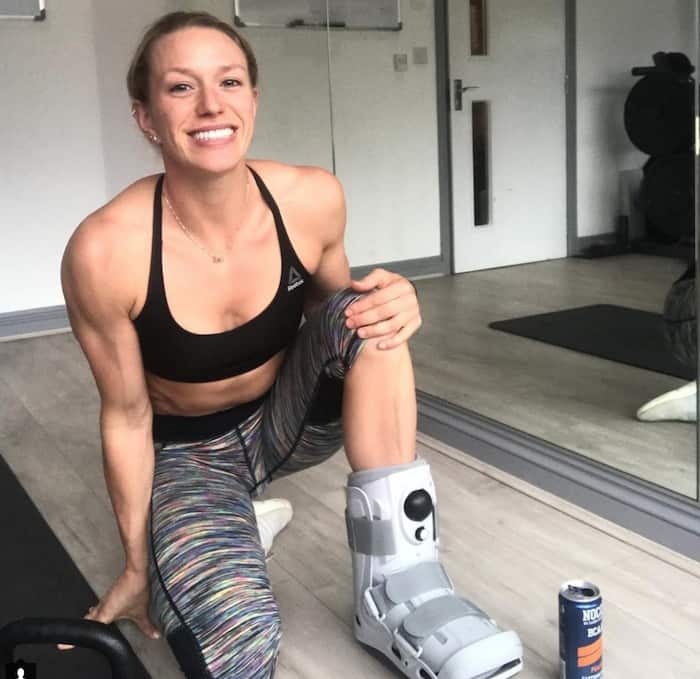 Also out with injury is Becky Hoare, winner of the Military Division category in 2016. Our best wishes to all of you with your recovery and best wishes for 2019.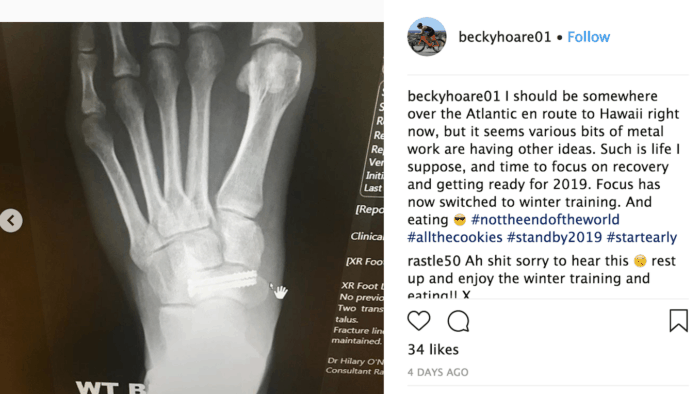 In the lead up to the race we've already profiled Ruth Purbrook (HERE) and Tara Grosvenor (HERE) – and I dare say that we'll be profiling a few more over the next few days too.
Will any of the athletes below be able to add to the podium collection of Umeke trophies from 2017 and 2016?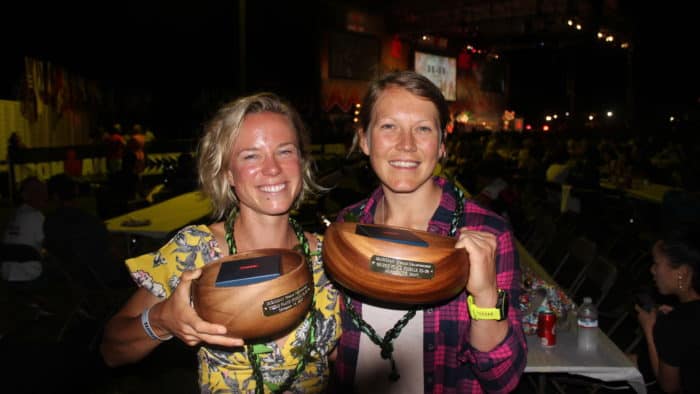 (NOTE: The athlete information and race categories below were extracted from the official race start-lists (HERE). Therefore, if there are any errors then that is probably the source! However, we would like to ensure we have the correct information, so if you do spot any mistakes then please do get in touch with us via editor@tri247.com and we will get it fixed for you.)
Great Britain and Ireland Age-Group WOMEN 2018
| Bib | Name | Category | Country |
| --- | --- | --- | --- |
| 115 | Liz Mcternan | HC | GBR |
| 2445 | Anna Lawson | F18-24 | GBR |
| 2330 | Ruth Purbrook | F25-29 | GBR |
| 2341 | Katherine Renouf | F25-29 | GBR |
| 2353 | Helena Hayes | F25-29 | IRL |
| 2358 | Josie Rawes | F25-29 | GBR |
| 2360 | Milly Wade-West | F25-29 | GBR |
| 2370 | Becky Hoare | F25-29 | GBR |
| 2372 | Lucinda Jukes | F25-29 | GBR |
| 2375 | Carly Rice | F25-29 | GBR |
| 2171 | Claire Walton | F30-34 | GBR |
| 2173 | Tara Grosvenor | F30-34 | GBR |
| 2174 | Michelle Heneghan | F30-34 | IRL |
| 2179 | Simone Mitchell | F30-34 | GBR |
| 2184 | Rebecca Bennett | F30-34 | GBR |
| 2194 | Hannah Saitch | F30-34 | GBR |
| 1877 | Sophie Bubb | F35-39 | GBR |
| 1898 | Kelly Stokes | F35-39 | GBR |
| 1915 | Zoe Smith | F35-39 | GBR |
| 1943 | Rebecca Rimmington | F35-39 | GBR |
| 1549 | Lisa Hancox | F40-44 | GBR |
| 1550 | Victoria Hill | F40-44 | GBR |
| 1592 | Joanna Shallcross | F40-44 | GBR |
| 1596 | Lucy Woollacott | F40-44 | GBR |
| 1172 | Jordan Blanco | F45-49 | GBR |
| 1226 | Felicia Long | F45-49 | IRL |
| 1230 | Helen Platel | F45-49 | GBR |
| 1249 | Annemarie Power | F45-49 | IRL |
| 1252 | Lucy Tomlinson | F45-49 | GBR |
| 839 | Gill Fullen | F50-54 | GBR |
| 869 | Anna Wedgwood | F50-54 | GBR |
| 872 | Emma Wheeler | F50-54 | GBR |
| 535 | Elizabeth Gannon | F55-59 | GBR |
| 552 | Siobhan Kennedy | F55-59 | IRL |
| 564 | Maxine Jane Mckinnon | F55-59 | GBR |
| 367 | Jackie Hardman | F60-64 | GBR |
| 374 | Jane Wiley | F60-64 | GBR |
| 379 | Glenda Goscomb | F60-64 | GBR |
| 389 | Deb Munton | F60-64 | GBR |
| 271 | Linda Spillane | F65-69 | GBR |
| 273 | Janet Watson | F65-69 | GBR |
| 193 | Linda Ashmore | F70-74 | GBR |
PRO Start-Lists: MEN | WOMEN
GB and Ireland Age-Group Start-Lists: MEN | WOMEN