In recent weeks – as we've done for many years here on the pages of TRI247 – we've been highlighting a few names familiar to the triathlon world, performing well through the domestic cross country season.
It's not all mud at this time of year however, and I spotted a few impressive results from this past weekend on the road. Here are a few of note…
Gloucester Winter Half Marathon
Winner of the 2019 British Middle Distance Championship (HERE), Will Munday (Swansea Harriers) won in Gloucester on Sunday in a time of 1:09:57 for the Half Marathon. Full results HERE.
https://www.instagram.com/p/B7gPMV7h6Mq/
Folksworth 15 (miles)
More triathlon winners (plural) in Cambridgeshire, where Gill Fullen (Bedford Harriers) and Zoe Smith (Rutland Running & Triathlon Club) crossed the line together in 1:38:22 at Folksworth.
Gill of course completed what I called an Age-Group Grand Slam when winning her division in Kona in October, while Zoe Smith is another talented IRONMAN athlete and Kona finisher – she was the second quickest female amateur at IRONMAN Wales in 2017 and recorded a swift 9:56 at IRONMAN Copenhagen last year, among several notable results.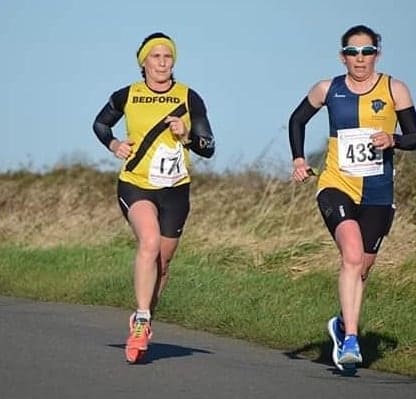 At the same event, twice Kona podium finisher Paul Lunn (Helpston Harriers) – who was part of the Specialized Zwift Academy Triathlon Team in 2019 – maintained his #fasterwithage hashtag, finishing sixth overall (1st MV45), his fastest run at a race he has run many times before: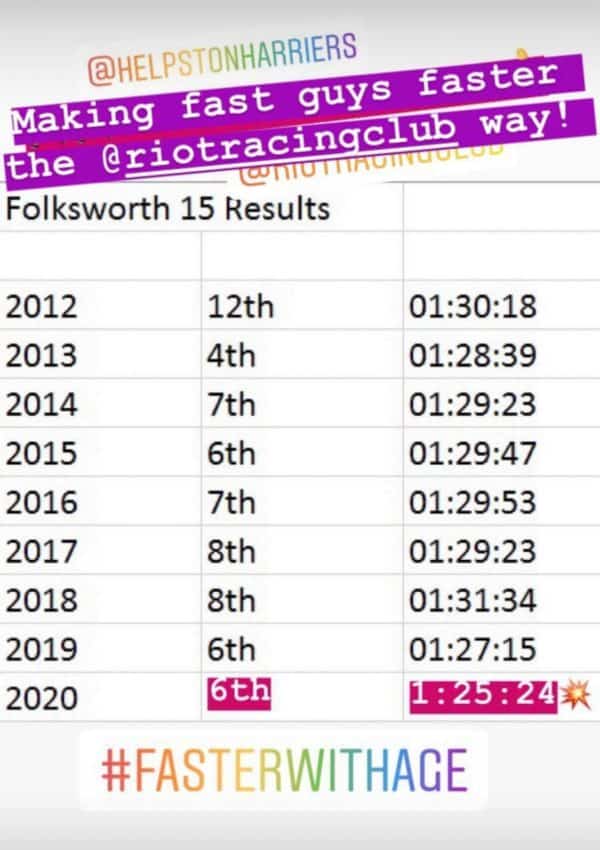 Full results HERE
Victoria Park January 10km
Last year Natalie Ruffell (Clapham Chasers) took third place in her Age-Group at the IRONMAN European Championship in Frankfurt – her first full-distance start. She finished second (38:29 / 38:24 chip), a little closer to home on Sunday. Full results HERE.
https://www.instagram.com/p/B7ggjaKh0hC/
Of course, with events on all over the country, it's all but impossible to keep up to date on every result, so if we've missed anything else of note from the triathlon-community over the past weekend, drop me an email via editor@tri247.com, and I'll get the details updated for you.