Sam Holness has been recognised with a Guinness World Record after becoming the first openly autistic athlete to finish the IRONMAN World Championship.
The British age-grouper made history in Kona, Hawaii, last year when he crossed the line in a time of 13:05:44.
Holness, 29, competed at the IRONMAN 70.3 World Championships in St George in 2021 before his maiden full-distance triathlon at IRONMAN Frankfurt in June 2022, another first for an openly autistic athlete.
But it was his exploits last October which earned him a coveted Guinness World Record as he placed 1,558 out of 2,589 participants.
Record delight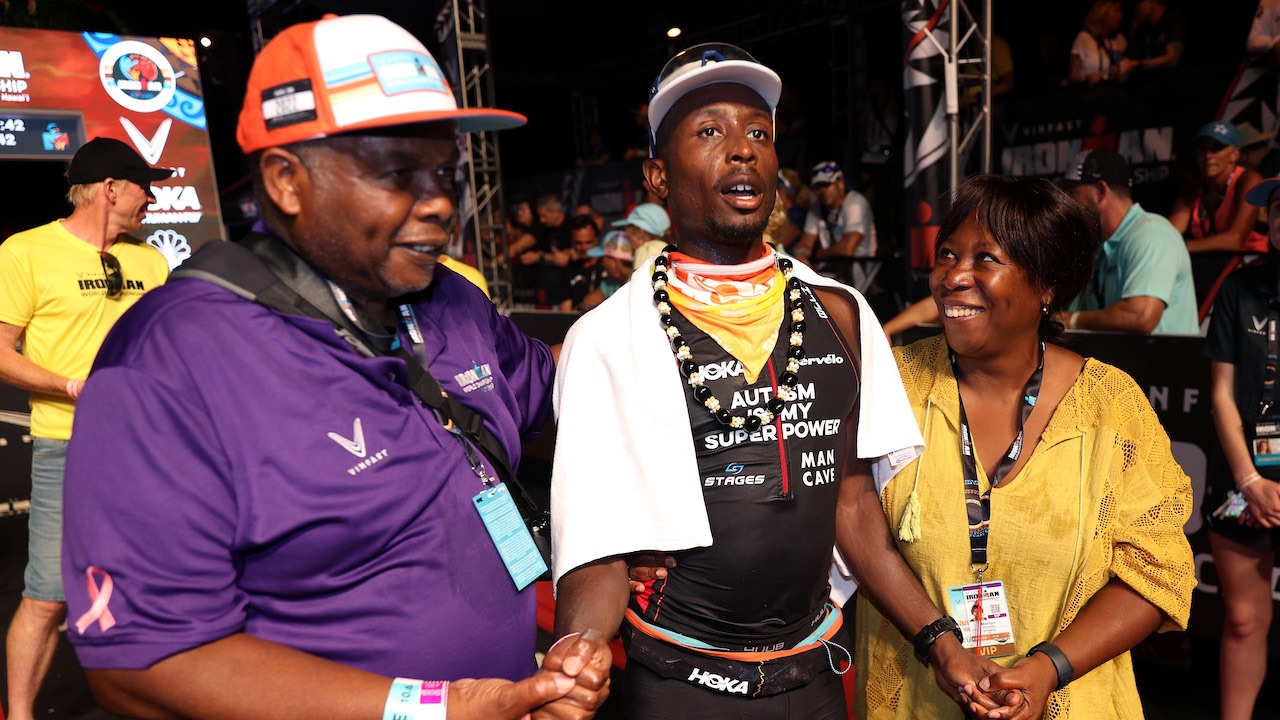 'Super Sam', who has particular challenges with being comfortable in new situations and less-developed communication skills, was taken aback when he was contacted about the accolade.
"When they said I'd won I was like, 'wow'," he said. "I was so excited when I got the award and became the first autistic triathlete to compete at Kona."
Tony, Sam's father and coach, hailed his Kona finish as a key milestone in his triathlon journey and a just reward for his commitment to training.
"The receipt of the email from IRONMAN with the formal invitation for Sam to participate in the World Championships in Kona was one of the most joyous days of our lives," Tony recalled.
"Now he has dreams, aspirations, and a purpose in life. He is an IRONMAN and endurance athlete."
Seeking more
Sam Holness is now targeting a sub-4-hour 30-minute time at the IRONMAN 70.3 World Championship in Lahti, Finland, this August, with a longer-term goal of a sub 10-hour full IRONMAN.
Amid such lofty aspirations, Sam has implored others with autism to get involved with sport: "I would tell them not to let their autism stop you from participating in sport, just get out there and do it."