With two Commonwealth Games gold medals plus WTCS victories in Yokohama and Montreal, the 2022 season to date for Alex Yee, has been a strong one.
One of the crowd favourites at Sunday's Super League Triathlon London, third place might be considered a disappointment to some, but speaking to Alex immediately after the race, he was more than content with his racing at West India Quay.
Olympic distance goals
While he was the 2021 Super League Triathlon Championship Series victor, Yee has his sights elsewhere for the remainder of 2022, and his appearance on home soil in London was as a wildcard addition to the race. We won't see him at the remaining four SLT events.
With just two scoring races in the Maurice Lacroix World Triathlon Championship Rankings to date – not helped by crashing out in Leeds – Yee needs to perform well in all three remaining WTCS events, if he wants to target World Championship gold. His training is very much focussed on that, which isn't ideal preparation for Super League.
He explained: "This one was just as a one-off, I just wanted to have fun to be honest. For me I'm very much training for Olympic distance racing and so to come to this competition and see the little mistakes I'm making magnified, it's only going to be helpful for that.
"I'm pretty happy with where I am. To be in the mix with those two guys who are arguably the best two in the world at the moment in short course is good, I'm happy."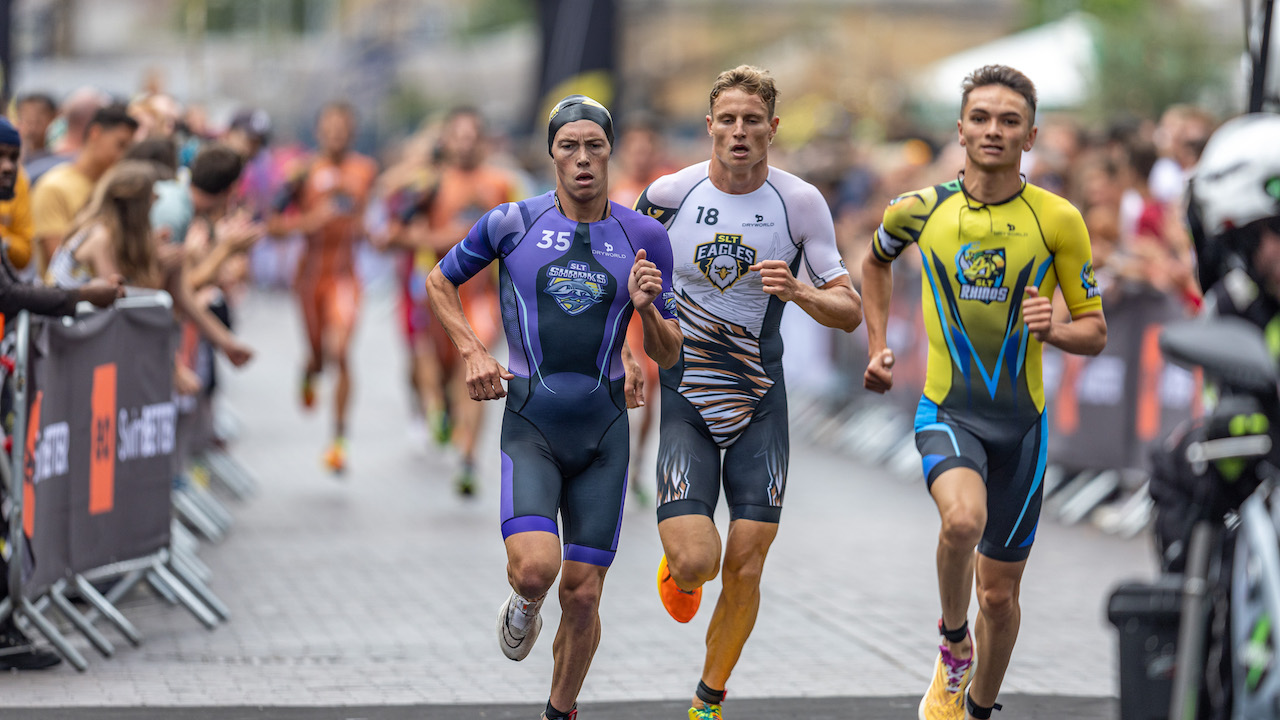 Pride hurt – but I can't complain!
While even the best in the sport can't win all of the time, that doesn't mean that defeat doesn't hurt, just a little bit…
"I've very much been doing really long, LT2 type sessions whether that's swim, bike or run, so for me to come back in here and still be in and around it, is good. I'm a little bit annoyed about my last run honestly… but that's more of a pride thing! Physiologically I'm in an ok place, so I can't complain.
"I had a little break after Birmingham, so have only had about three weeks of training probably post Commonwealth Games, and building back up is always tough. That last few percent will come a few weeks down the line for me I think. I'll go across and race the French Grand Prix now, and see what happens."
"After that, Cagliari, Bermuda, Abu Dhabi… and then Christmas!"