Alistair Brownlee is ready to make his long-awaited return to race action at IRONMAN 70.3 Oceanside next month.
The two-time Olympic Champion went through what he termed as "three months of hell" trying to make it to Tokyo for a 'threepeat' bid last summer despite an ankle injury.
But after his bid ended at WTCS Leeds in June, he underwent surgery on the ankle and has been steadily building up to race fitness.
Late last year he was able to get on his bike to complete the iconic Badlands gravel race in Spain, and then take in the British Gravel Championships.
Brownlee back after surgery
Now though the Yorkshireman is ready to return to elite triathlon competition, with the full focus on long-distance racing in 2022.
Oceanside, on Saturday April 2, will be designed to sharpen his readiness for the first big test of the year – the delayed 2021 IRONMAN World Championship at St George on May 7.
Then in early June, Alistair is scheduled to take on mighty Norwegian Kristian Blummenfelt as they both line up for the much-hyped Sub7Sub8 Project in Germany.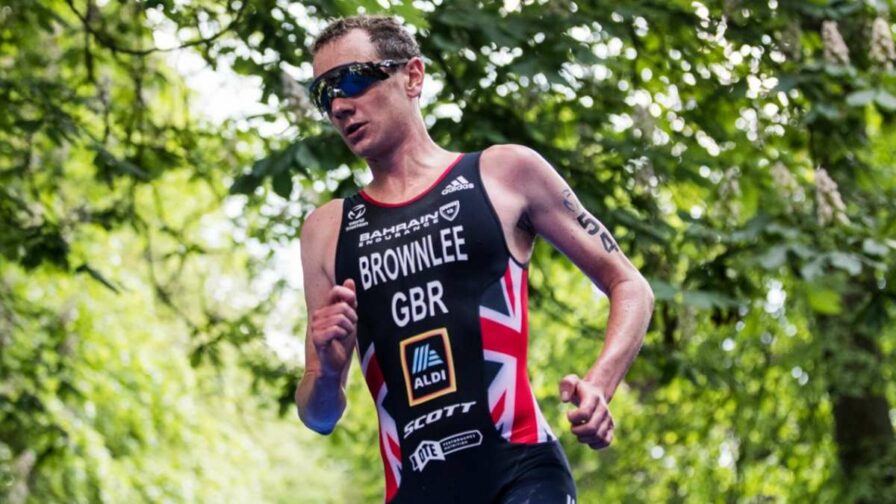 Then of course all roads will lead hopefully to an emotional return to Kona for elite triathlon – with the first IRONMAN World Championship staged there since 2019.
Oceanside entry list
Having an IRONMAN World Championship so early in the year means stacked pro start lists for many upcoming races, and Oceanside is likely to be no different.
Also registered at this stage for the men's race in California are the likes of Lionel Sanders, Sam Long, David McNamee, Rudy Von Berg, Ben Kanute, Clement Mignon and Eric Lagerstrom.
The women's entry list also has some series potential – including modern-day GOAT Daniela Ryf, former IRONMAN 70.3 World Champion Holly Lawrence, two-time 2021 IRONMAN winner Ruth Astle and Aussie star Ashleigh Gentle.
North American stars Paula Findlay, Skye Moench and Chelsea Sodaro are also on the entry list for April 2.
The deadline for entries is Friday March 11.