The Elite Women's race at Super League Triathlon London on Sunday was only decided on the final lap of the last run leg in stage three of the Triple Mix format.
The USA's Taylor Spivey was able to distance the reigning Super League Triathlon series champion, Georgia Taylor-Brown, but there was another Team Scorpion athlete, Cassandre Beaugrand, ready to take the victory on the final finishing straight.
Beaugrand's London double
In a similar manner to Hayden Wilde, Cassandre is making racing in the UK a successful and profitable habit. While a distant tenth 12 months ago at West India Quay, she was a dominant champion earlier this year at the Arena Games. It's a habit she hopes to repeat.
"I think it's a UK crowd definitely – in Leeds I had a win too, so I will definitely come back and do more in the UK!"
While Beaugrand was able to finish the race with her trademark run speed, she didn't make it easy for herself against such tough opposition, telling me, "I was staying focussed through the race, but the last transition was not very good and so I was a bit slow at the beginning but I just tried to go hard."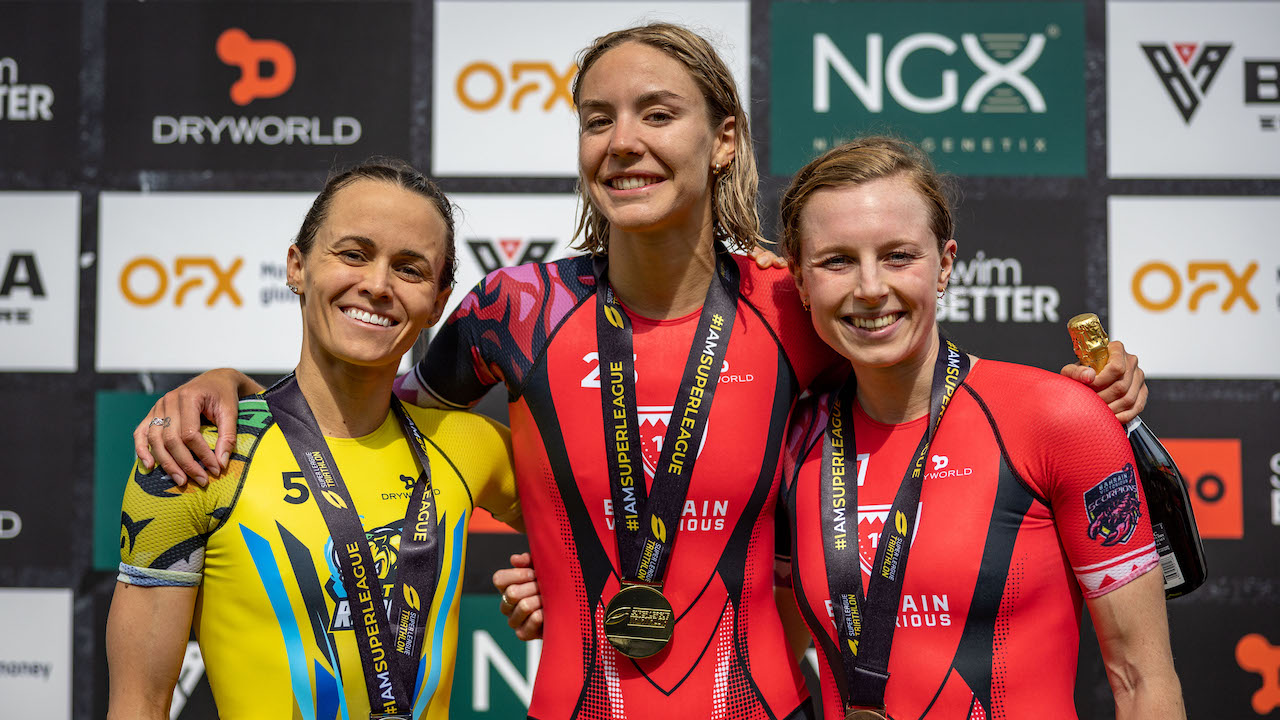 Despite the intensity of racing in the high octane world of Super League Triathlon, there is still scope to enjoy the process, despite the pain.
"It is hard yes, because you have to be very focussed from the start because every moment counts and every little mistake you can do. I was trying to stay focussed, because while it is short, there are still three rounds and I was just enjoying it because it's more my distance, I love when it is very short and full speed."
Taylor Spivey's 'fun' silver
The last 18-months hasn't been the easiest for Taylor Spivey. From the heartbreak of missing selection for Tokyo 2020, to the long-term rehabilitation of a foot injury, it's not been a smooth path. I started by asking if this result was a sign that she's come through the other side of those difficult times?
"Yes, even the last month has been pretty difficult for me. I think as an athlete and as a person you decide what you do with adversity; it's up to you whether you let it pull you down or you use it as motivation. I think it shows that I've done my best with it and hopefully I can continue with this momentum.
"I'm a very consistent athlete, but it seems like I'm always stuck in fourth place. It was really reassuring that I'm on the podium, but honestly I just went into this race to have fun. My coach and my team mates that I'm here with, Miriam Casillas and I, we've been mixing up our training to do a little bit more speed work. We weren't sure how that would translate, but it seems to have paid off today."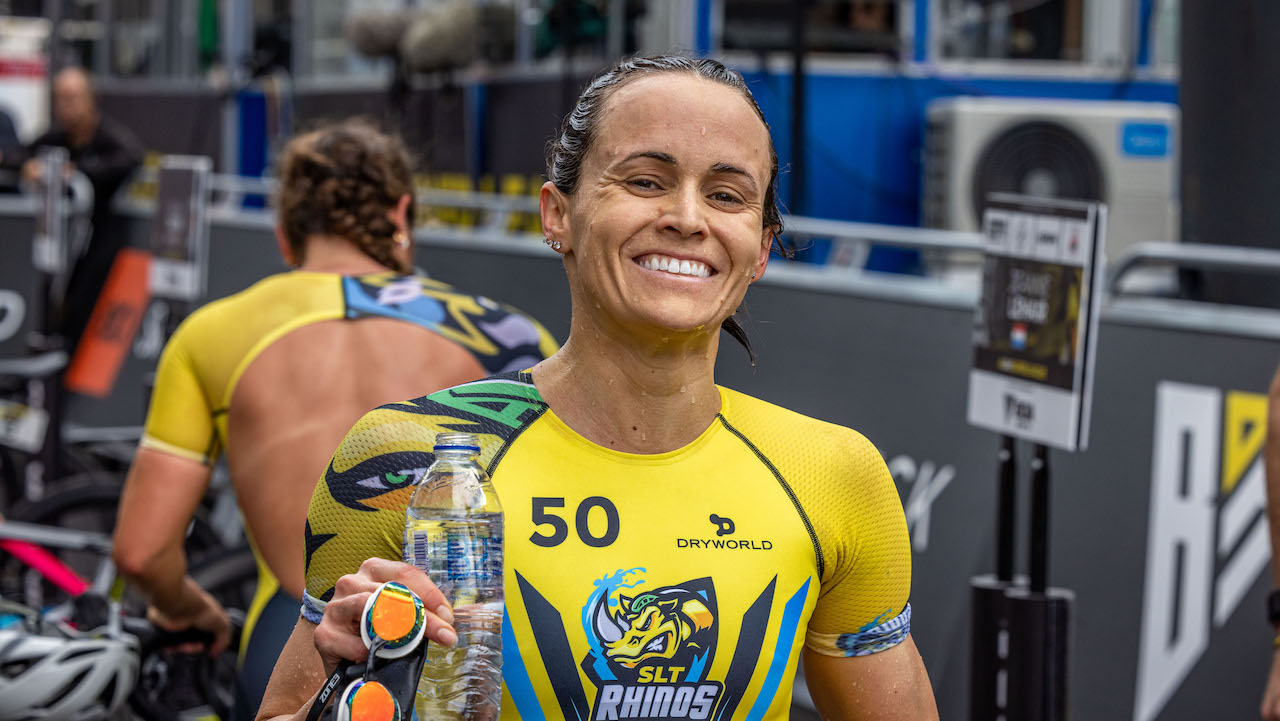 A consistent theme talking to many athletes through the day, was the shock to the system that the first SLT race of the season can provide, especially moving from sprint and Olympic distance racing.
"I'd say I struggled with the first swim, but I'm always a little slow to start. As I got warmed up I kept feeling better and better. It's just how I am as an athlete, even in training it takes me a little while to get going – maybe because I'm a little older too! But I think also being at altitude also helps. Hopefully it continues to help me for the rest of the series, but we'll just wait and see."
Next up is Munich, Germany for the Enduro – but Spivey already has her sights on the third round of the series…
"I'm looking forward to going back to Germany. I know the course is different so I'm not really sure what to expect, but we'll all have to wait and see, but I'm also looking forward to racing in Malibu. Last year I had a pretty rough day and so I want some redemption for my home race."