This is a preview for Challenge Puerto Varas – you can find out how the races unfolded in our full race report
A new race and a new country for Challenge Family on Sunday, with the debut edition of Challenge Puerto Varas in Chile.
Start time and how to follow live
The race takes place on Sunday 20 March, starting at 0730 local time. That's 1030 in the UK, 1130 CET and 0630 Eastern Time.
There is no broadcast coverage of the event, but we understand that live results should be available via the Chiptime app, with perhaps further updates on the Challenge Family and Challenge Puerto Varas social media channels.
Event History
This is a brand new race on the Challenge Family international calendar and is their first event to be held in Chile.
Puerto Varas is in southern Chile, "the city of the roses", and based next to Lake Llanquihue, the views of Orsorno Volcano should make this a very scenic event.
After the simple one-loop, 1.9km swim the 90km bike is an out-and-back which follows the shoreline of the lake, but still manages to squeeze in around 1,000m of climbing into its rolling terrain.
The four lap run course finishes in the heart of the city with again, much of the circuit being alongside the shore.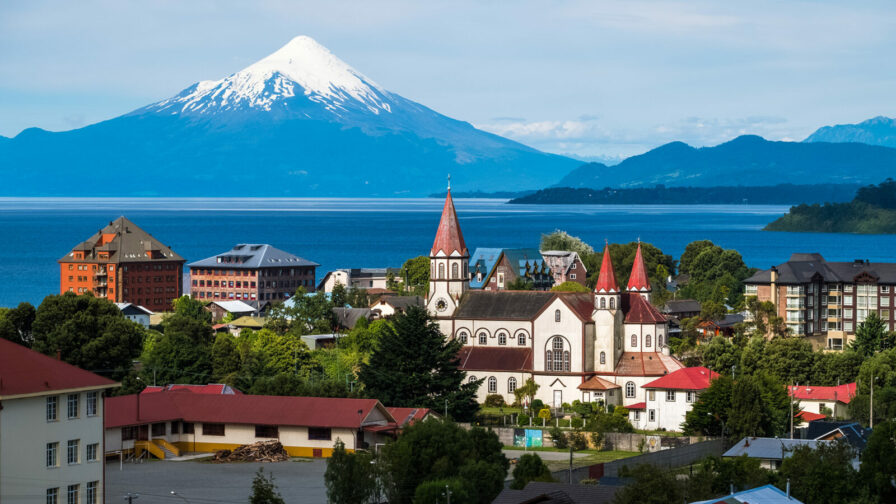 Pro Men
The headline name for the event will surely be Sam Long, fresh from an impressive victory on Friday at CLASH Miami. While Sam admitted recently he was a little concerned about fitting in all of the early season travel (to Miami, Chile and Oceanside), it's all part of a calculated effort to optimise his performance at the IRONMAN World Championship in St George on May 7. If he carries forward last week's form, it will surely be a second win of the season,
While Long will be favourite, Matt Hanson will certainly not start aiming at second place. After all, he beat Long at the PTO 2020 Championship at Challenge Daytona, with that impressive second place finish to Gustav Iden. With a USA men's podium sweep from Miami last week not even including the likes of Hanson and Rudy Von Berg, there's the added incentive of an increasingly strong Collins Cup team to race for too.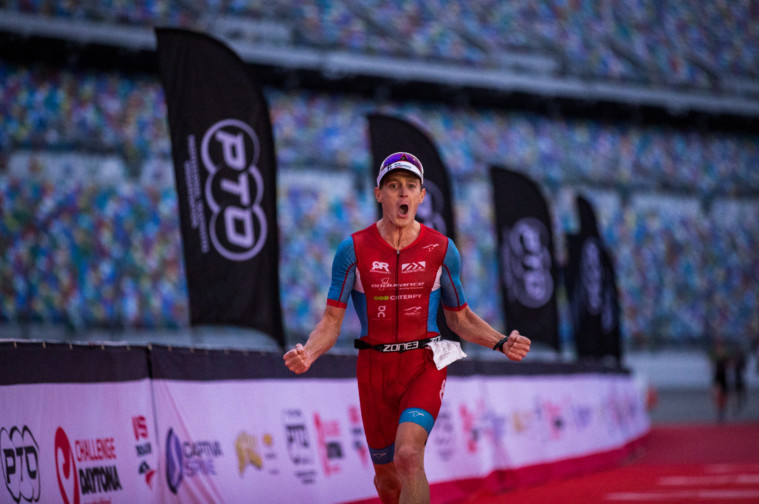 The best chance of South American success may rest with Argentina's Luciano Taccone. He finished second to Javier Gomez at IRONMAN 70.3 Pucon in early January, as well as winning IRONMAN 70.3 Cozumel in September 2021.
Pro Women
Top ranked female in the small women's Pro field is Great Britain's Laura Siddall. 'Sid' has plenty of experience in Challenge Family events, and in 2021 had two strong second place finishes at IRONMAN Lanzarote and Challenge Roth. Typically stronger over the longer distances, her fifth place to finish the year at CLASH Daytona was impressive when you dig into the details, aided by one of her best swim performances yet. She will also prefer the rolling terrain in Chile, to the pan flat oval in Florida.
Having done plenty of travel in her time, Chile will also be a new adventure, as she told me: "Excited to be heading to Chile as never been to South America at all and it looks stunning. I've had a challenging start to the year, but am looking forward to getting there and seeing where I'm at."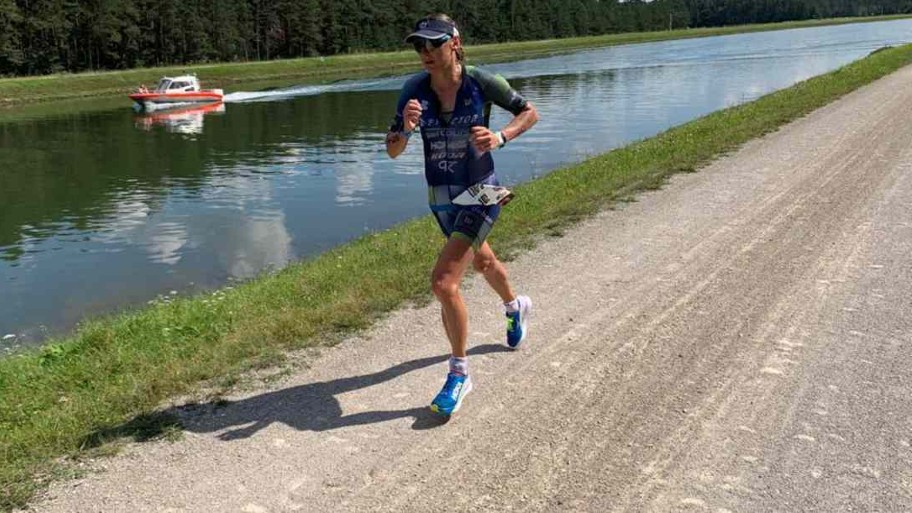 Leading the way out of the water at least will likely be Haley Chura (USA). Third place at The Championship in Samorin last year, she was just 20 seconds down on the swim power of Lucy Buckingham there, which gives a solid measure of her talents in the water. Also strong on the run, how she performs on the bike relative to the (statistically at least) stronger Siddall, is likely to be key to her victory prospects, as the PTO's black box can barely split them on the run.
While she will have to chase for much of the bike, I do think that we'll see Laura Siddall join Sam Long as the inaugural winners of Challenge Puerto Varas on Sunday. Check back in on Sunday afternoon to find out how it all worked out.
Full Pro Start List
[table "184" not found /]
Prize Money: What's on the line?
There's a total of EUR 19,000 to be raced for which will be paid six-deep as follows, the winners collecting EUR 3,500 each:
EUR 3,500
EUR 2,100
EUR 1,400
EUR 1,150
EUR 850
EUR 500
In addition to the event prize money, results of course will feed into the annual PTO Race to the Rankings bonus pool.
In addition, Challenge Family has its own annual World Bonus, which has an end-of-season prize total of $125,000. Points can be earned at Challenge (and CLASH) events through 2022, with the points winners collecting a top prize of $25,000, in addition to any PTO and individual event earnings. Positions 2nd-5th on those rankings will collect $16.5k / $12k / $6k / $3k respectively.
Patrick Lange and Anne Haug topped the Challenge World Bonus standings in 2021.