This is a preview of Challenge Salou – you can read the post-race reports from an impressive victory for Kristian Høgenhaug in the men's race, along with a clear-cut success for Fenella Langridge in the Pro women.
You are spoiled for choice as a triathlon fan this weekend. Not only can you watch Saturday's IRONMAN 70.3 Oceanside live, but you can get up again on Sunday and do the same again for the OSTO Challenge Salou in Spain.
With several World Champions and Olympic medallists ready to race too among the entry of approaching 90 professional athletes, there should be some strong racing too.
Start time and how to watch live
Challenge Salou 2022 takes place on Sunday 3 April. Racing starts at 0800 local time for the PRO Men, with the PRO Women starting 15 minutes later at 0815. That corresponds to 0700/0715 in the UK and 0200/0215 Eastern time.
**UPDATE** – due to a polar front the race has now switched to a duathlon for safety reasons, starting with a 4km run. And IRONMAN World Champion Anne Haug was a last-minute withdrawal because of illness.
The event is being streamed live via YouTube (embedded below).
This is a half distance event, with the Salou course comprising:
1.9km swim (one lap)
85km bike (three laps)
21km run (four laps)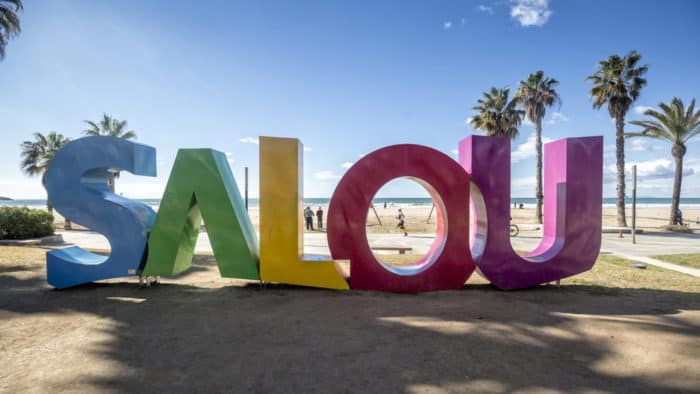 Challenge Family and PTO collaboration
Before getting into the details of the athletes racing, there's an interesting aspect that I picked up when researching who is racing.
The allocation of athlete bib #'s, has been done by directly referencing the PTO's World Rankings. Thus Kristian Hogenhaug (Men's PTO #11) and Anne Haug (Women's PTO #4) will wear #1 and #71 respectively, the lowest in the respective number ranges of PRO Men and PRO Women.
Ok, so what number an athlete wears is, of itself, not particularly exciting at all… but it would imply a close relationship / buy-in of that PTO system as a tool by a significant commercial organiser. A small point perhaps, but seeing different parties in the triathlon space working together can only be a good thing for the sport as a whole.
PRO Men
There are almost 70 men on the PRO start list – and some serious talent among them too.
On that basis then, #1 goes to Kristian Hogenhaug (DEN), the World Triathlon Long Distance Champion from Challenge Almere-Amsterdam 2021. Kristian was somebody that the USA's Rudy Von Berg considers a dark horse for the upcoming IRONMAN World Championship in St George.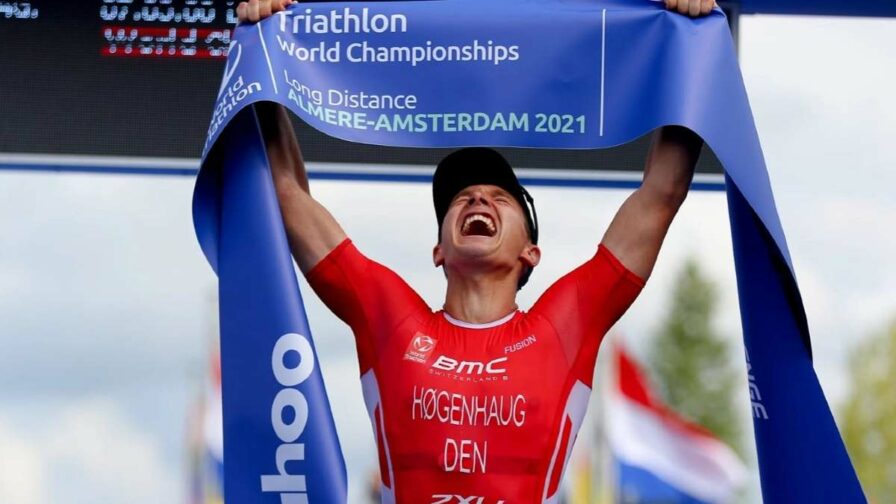 Hogehaug will be joined by his countryman, Miki Taagholt, who produced the best race of his career when finishing fourth at the IRONMAN 70.3 World Championship in 2021.
France is likely to feature highly in this race, with Denis Chevrot (PTO #18), Sam Laidlow (PTO #33) and Clement Mignon (PTO #50) all among the top ranked athletes.
The most decorated name on the list – albeit primarily from the draft-legal world – is two-time World Champion and Super League Triathlon legend, Vincent Luis, further adding to the French prospects. He will of course rocket up the PTO's ranking as soon as he has a third scoring race to add to his current total.
A winner already this year in very different circumstances, indoors in Lievin, Luis has all the skills to dominate this one. He'll be hoping to stay on his bike this time, unlike that car-meets-cyclist incident last year at Indian Wells!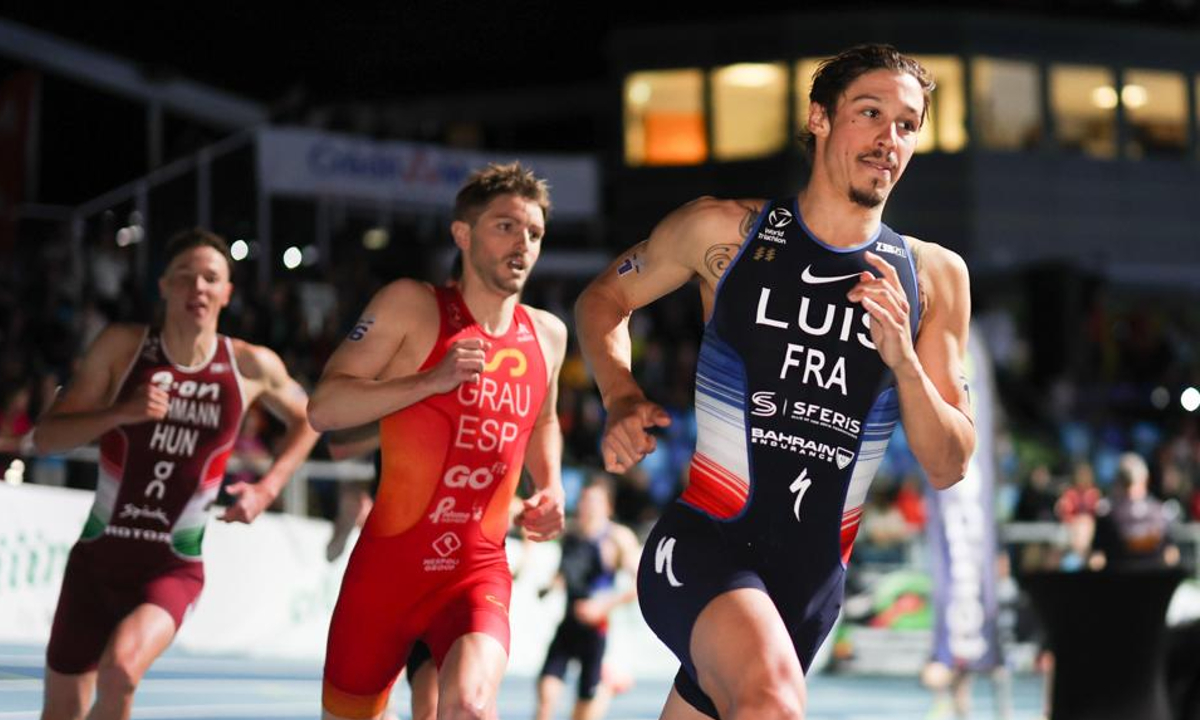 Other race winners of note include Pieter Heemeryck (BEL), Patrik Nilsson (SWE) and Thomas Davis (GBR).
The pace will surely be full gas from the first stroke, with swimmers of the quality of Luis, Laidlow and Great Britain's Andrew Horsfall-Turner racing.
When all is said and done, I see Vincent Luis taking the victory on the Costa Duarada, likely being at or very close to the head of affairs all morning.
PRO Women
IRONMAN World Champion Anne Haug (GER) is the top ranked athlete (PTO's #4) and will surely start as the race favourite too. Second two weeks ago in Lanzarote was strong, but a clear deficit to Great Britain's Kat Matthews will leave her wanting a significant step up in her own Road to St George.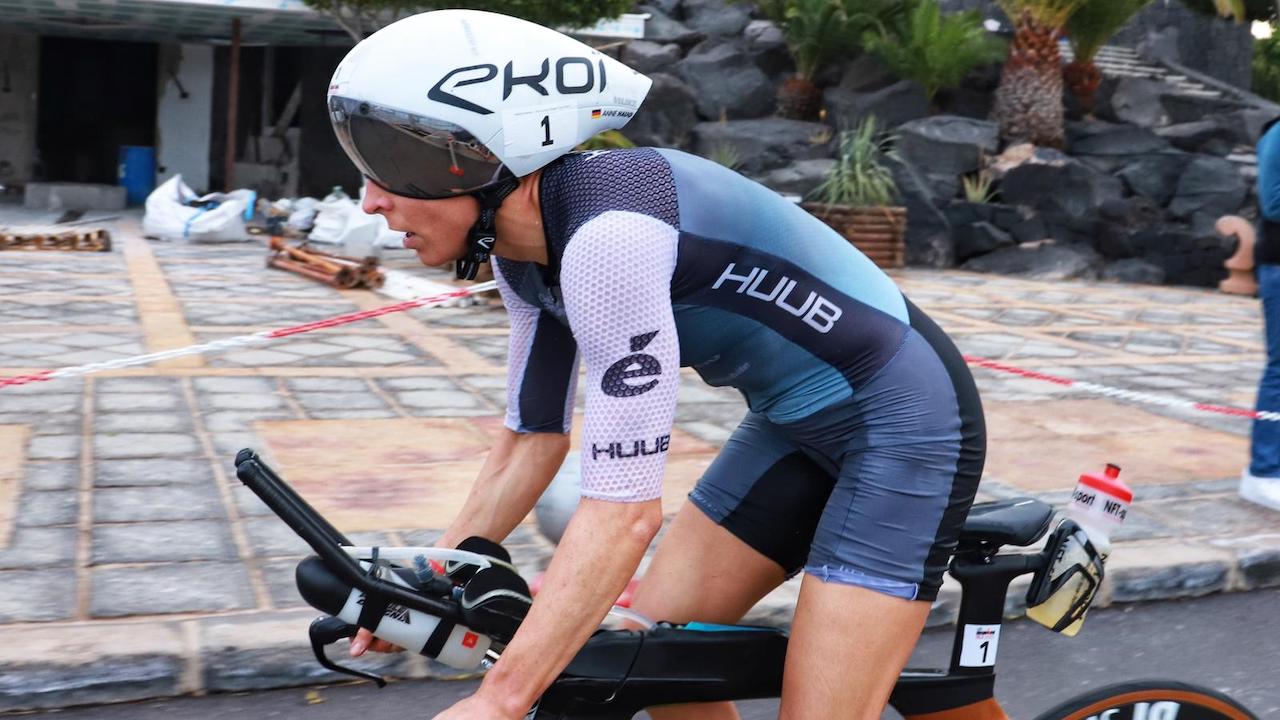 The 2021 edition saw the swim cancelled and replaced with a 5km run, the revised duathlon being won by 2012 Olympic silver medallist, Lisa Norden (SWE). Norden – a training partner of World #1 Laura Philipp – returns, having also won IRONMAN Lake Placid last year. Like Matthews, Norden excels on the bike where she a multiple Swedish TT and Road Race champion, and thus will provide another measure to Haug of her form on two wheels.
Just like Haug and Norden, Fenella Langridge is also preparing for the IRONMAN World Championship in St George. She says her training looks "rather heavy for a race week", but five weeks out from your A+ race for the first half of the year, that's the sort of compromise that needs to be made, but she's still excited – "I cannot wait to be back racing and see how the early season fitness is trending."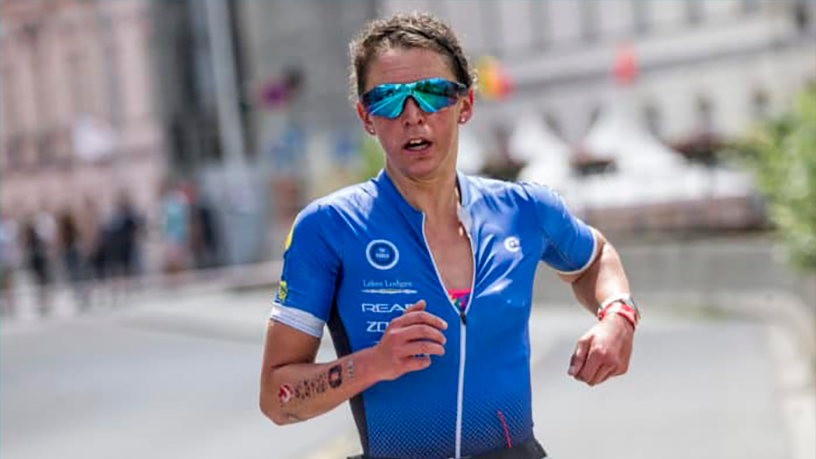 Spanish hopes likely rest with twice previous winner Judith Corachan Vaquera, while Els Visser (NED) – second last year – and India Lee (GBR) will hope to be in podium contention. For Lee, preparations haven't been quite as smooth as hoped after her bike was trashed in transit to a recent training camp, but she's managed to pull a replacement together, so the very best of luck to her this weekend.
With one race under her belt already, Haug will certainly start as my strong favourite to take this one. Norden has the talent to push her on the bike, but two weeks on from Lanzarote, I think the German will take the win using her impressive run speed.
You can find the full start list here.
Prize Money: What's on the line?
The prize purse on offer this weekend is EUR 19,000 – with each of the winners collecting a EUR 3,500 share of that total
The total funds will be paid six-deep, as follows:
€3,500
€2,100
€1,400
€1,150
€850
€500
Of course, thanks to the formation of the Professional Triathletes Organisation, financial rewards from performance are not solely from on-the-day performances.
The PTO World Rankings will see a total of $2million awarded at the end of 2022, based up on the final standings in those points tables. The rewards there can be substantial, with a move up or down the rankings system potentially earning you more than any individual event.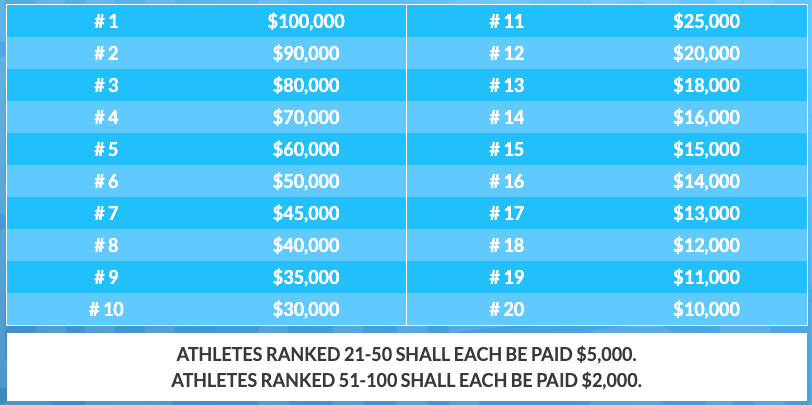 As a Challenge Family event, there's also a third potential source of earnings for athletes too, courtesy of the Challenge Family World Bonus!
Challenge Family offers a $125000 bonus pot, which is paid out as $25k / $16.5k / $12k / $6k / $3k to the top five ranked male and female athletes across the Challenge Family/CLASH Endurance race season.