The first Captains' Picks have been revealed for the Collins Cup, with Sophie Watts, Sarah True, Jason West and Ben Kanute called into Team US.
Following last week's announcement of the athletes automatically qualified for the PTO's flagship event on 20 August, Team US Captains Julie Moss and Dave Scott are the first to break cover and name their wildcards.
Added firepower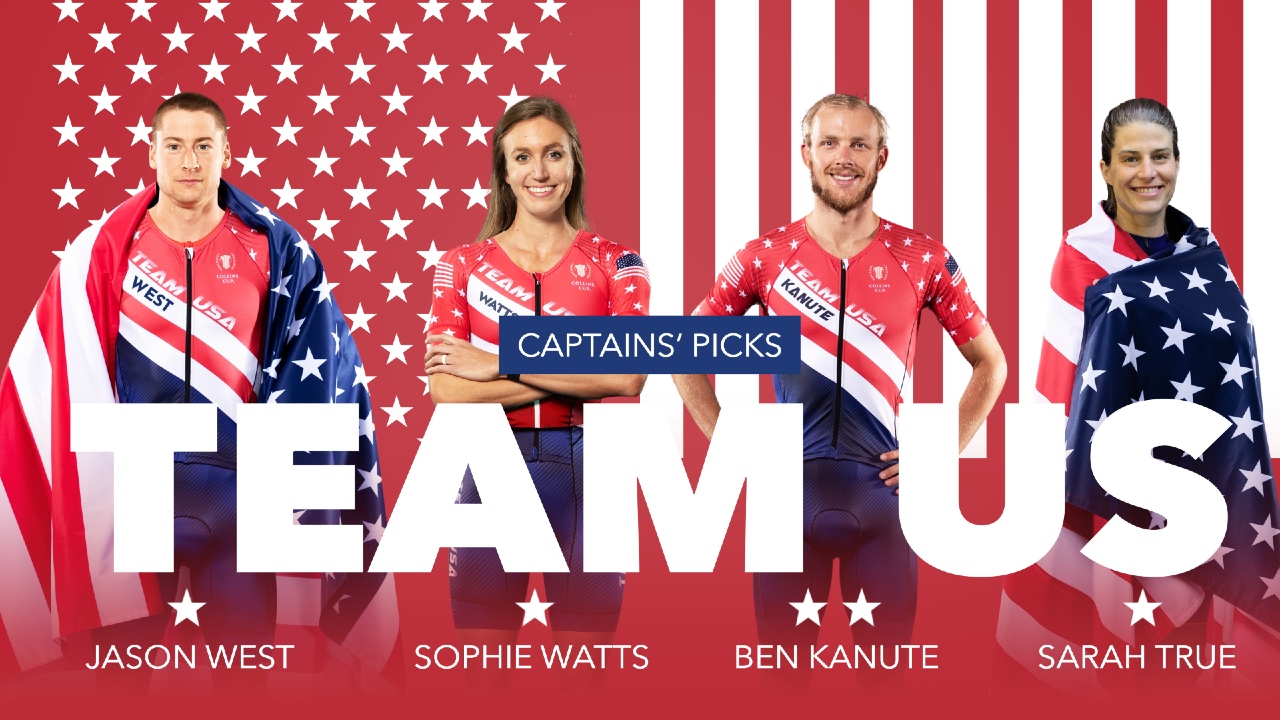 Commenting on their reasoning, six-time Kona winner Scott said, "In selecting Watts, True, West and Kanute, we have added additional firepower to Team US.
"In Jason West we have an athlete who has broken out this year and begun to show his potential with a great performance in Chattanooga, where he scored 98 PTO world ranking points. Ben Kanute is a Collins Cup veteran, having the fourth fastest time at last year's event. He understands the pressure that occurs once you don the stars and stripes, and we know he is a man prepared for the battle."
Moss explained it was a close call on the women's side: 'It was a difficult decision as there were many deserving athletes.
"With Sophie Watts' 2022 performances after an injury in 2021 all being the mid to high 80s, she has demonstrated not only consistency, but a fierce determination well suited for being a part of Team US. Her strength on the run will make her a feared opponent at Samorin.
"What can I say about Sarah True? Coming back from maternity leave and injury, she has had two races this year, and averaged 103 points. As a former Olympian, she has the speed, strength, and guts to challenge any athlete at the Collins Cup."
Shock in store?
Rounding out their comments on their picks, Moss and Scott concluded, "It is an honour for us to lead these fine athletes. Team US may be the underdogs, but in last year's matches we shocked people when taking an early lead. With the strength of the team this year our goal is to build on last year and carry it all the way through to lift the Collins Cup trophy."
That quartet will join the eight athletes who qualified automatically for the United States – Matt Hanson, Sam Long, Rudy Von Berg and Chris Leiferman on the men's side, with Taylor Knibb, Skye Moench, Chelsea Sodaro and Jackie Hering for the women.
Team Europe and Team International will reveal their Captian's Picks later this week – here's who we think is in the reckoning.