2022 has been quite a year for TRI247 columnist, Dan Dixon. In his debut season in the Elite Senior ranks, he has secured Continental Cup podiums in the US and Europe, raced the Arena Games in Singapore and collected a European Championship U23 medal.
That progress was rewarded with a call-up for the Team England Commonwealth Games squad, and this coming weekend he will be representing Great Britain at the European Championships in Munich.
With a successful first half of the season done, that seemed like a great opportunity to ask Dan to reflect on what he's learned, what's gone well – and where he's still got progress to make.
Junior to Senior
The move from Junior to Senior in any sport can be challenging for a number of reasons, not just due to age but for other factors such as travel, sponsor/media commitments and so on. I think in triathlon the jump can be especially big.
With most endurance sports, time is of great benefit to develop physically and mentally as an athlete, along with the critical experience you gain from racing at a higher level too. That being said, I also think if you approach the jump in the correct way you can excel and very quickly too!
I'm now half way through my first season as a Senior athlete and although I will certainly pick up more experience during the rest of the year, I think it is important to look back at how it has gone so far and what has led me to a consistent profile of results and opportunities.
Level of competition
The level for me has been an interesting one; it is significantly harder than Junior racing, although I didn't expect much less. It has been very humbling as a young, hungry, 20-year-old who wants to win everything they start.
If anything the level has been a real balancing factor for me this season, often having 'breakthrough' performances and yet still finishing 3rd or 4th which is great… but it isn't winning. Being so close to that big win but not quite getting it has kept me very much grounded and focussed to keep pushing on towards what I want.
I believe a few factors have made the jump easier for me, the most critical being a strong swim/bike combo which has allowed me to be in the races at the front end. This is something I feel is important when making the transition to Senior racing. You may still find it tough, but setting yourself up towards the front will allow you to build confidence and momentum as you go through the ranks.
Building momentum is another area I feel has been critical for myself and I mean this more from a psychological point of view than anything else. Ultimately, Senior racing is faster, harder and more tactical – if you can't keep your cool then it will be much tougher to transition. As with anything it takes time to build the confidence and self belief required to compete at the top level, this is still something I'm very much learning to develop.
As a first year U23 and Senior I don't find myself getting all that nervous; every race I have just wanted to take out as many big names as possible along with putting together the right processes to have the best race possible. As Alex Yee put it to me in Super League, "back yourself", and that is something I really have to agree with in full.
Travel
Travel is something that I love, I always have done from a young age. Going to my first event abroad in 2018 was exceptionally special and it was really unique taking your bike and being in a new environment to race and train.
Fast forward a few years and travel has become more of a 'norm' when it comes to triathlon. Once you move on from domestic racing into Senior Continental, World Cup or WTCS racing, pretty much every race requires you to be on a plane to somewhere usually far more sunny than home! What I've learned this year though is that travel is still for me something I love and the fact I get to do my sport alongside it is really cool – but it can and will take a toll on the body.
Jumping countries, continents and time zones isn't easy and can cause physical and mental fatigue when it's back-to-back, which I have experienced first hand. Ultimately, travel is part of the game but learning to deal with it effectively is really important. Making sure you plan is critical. That doesn't just mean flights and accommodation, but everything else too like healthy meals, when you will sleep (if switching time zones), compression wear, stretching/mobility and even things like footwear or hand gel. It all makes a difference to how you show up in your location and race.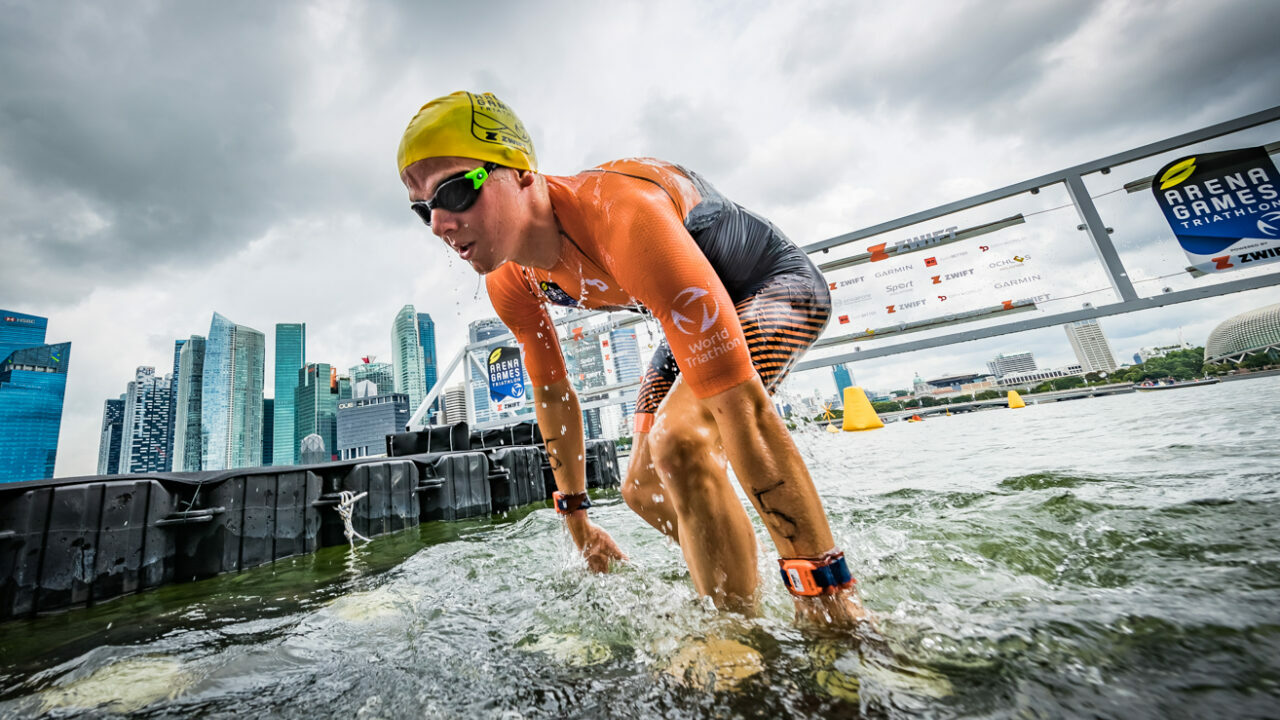 Sponsors and media
A very new factor for me this season has been the professional side of the sport, mainly taking into account sponsor and media commitments. As a Junior athlete this sort of thing is very much limited, but once racing well as a Senior it can all come quite fast and dealing with that, much like travel, is really important.
Ultimately if you are reaching a level where sponsors and media are interested in you, then it is very likely you are racing well and are becoming an exciting prospect. That is a good thing and something to bear in mind.
Earlier in the year I was exceptionally busy travelling, racing, training and the rest and there was somewhat of a steep rise in the professional side of the sport for me as it came all at once. It was noticeable that I wasn't dealing with the balance of training and working on this new side very well and it began to affect the training.
One thing of note, if you want to be the best, training must come first, no questions asked. The professional side of the sport is very important but without your racing and training it likely wouldn't be a factor in the first place. Recognising the balance had slipped, I was able to put some thought into it and found the best solution was to be more focussed on organisation. Setting aside time in the day from training and relaxing to answer calls, complete emails and even write articles like this was critical to finding balance.
Training balance
I think this year myself and my coach Ryan [Bolton] have done a good job at balancing training through communication and learning to be flexible. Getting the required work done is really important, but not at the cost of health when the season is so long. It would be easy to just put in a heavy training plan and hope for the best but it would almost certainly not work. Creating adequate time to push and rest or reset is important.
Being honest and open with your coach is a positive thing. For me, having the ability to tell my coach if I could probably push more or maybe I need to back off is an important factor in the relationship and one that has served me well this year in moving forward rather than back in training.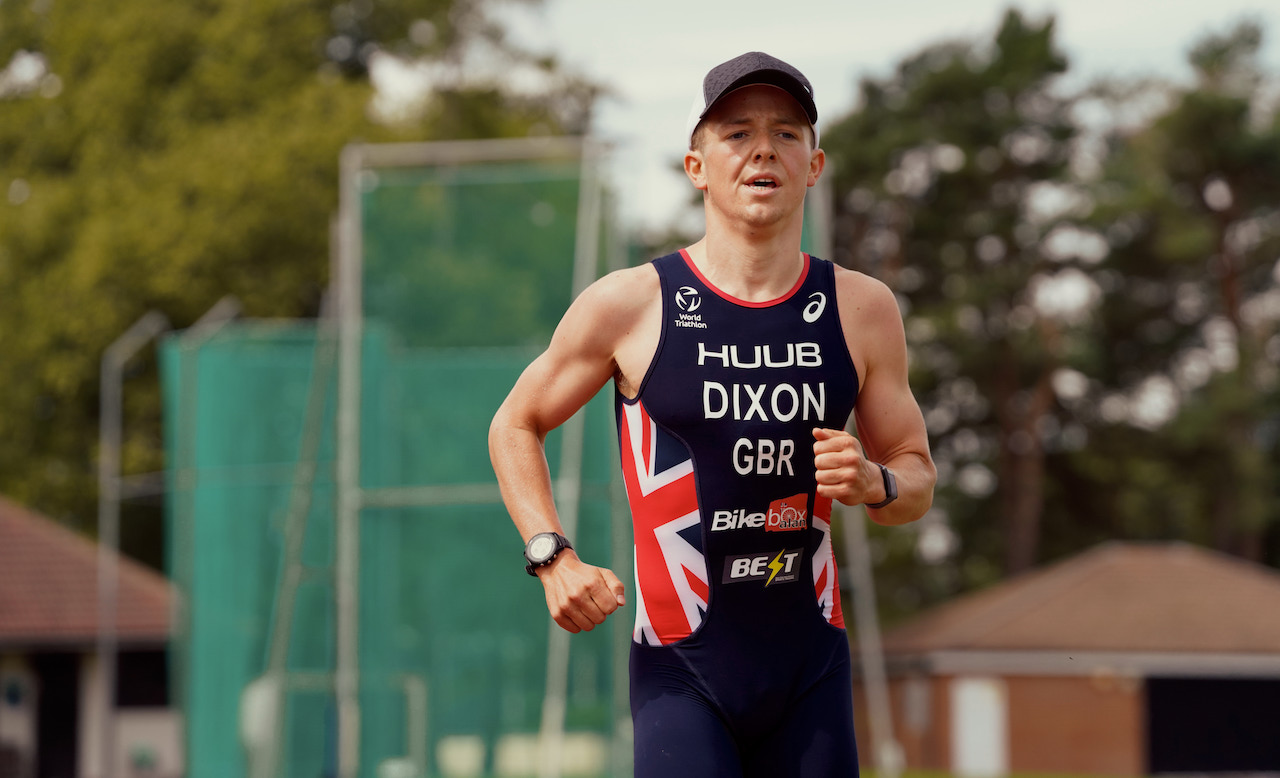 Recovery
An absolute essential part of my daily life is bodywork and recovery. Plenty of great quotes out there about this, but you improve most from the training you recover from. Maintaining health is critical and even more so when travelling and training/racing lots.
I normally take one/two massages per week along with a chiropractic session too. This has been really important to keep me functioning well and staying healthy. Along with treatments, I regularly stretch and complete some form of mobility every day.
I understand that practitioners are expensive, but for me it's an investment in myself. However stretching and mobility is free and a great practice, not only for physical health but it can give you time to relax and let go a bit too.
Commitments
Prioritise what is important is probably the biggest takeaway for me. I've touched on balance a fair bit, but I really do believe that coming back to your focus and understanding what you are trying to achieve is key.
It can be easy to slip into problems when taking on too much in other areas like the professional side of the sport, and reminding yourself of the 'why' can be helpful in ensuring you keep on track. I, like everyone else, will be used to the phrase, "there isn't enough time in the day" (I use it plenty!).
You will make time for what you prioritise. I've still got improvements to make here.
New opportunities and re-setting goals
I have said to plenty of people this year that they probably wouldn't believe my initial race plan for the season if you looked at how it has gone since then. Consistent performances at a high level opens doors.
The British policies are some of the toughest in the world of triathlon and people often make this remark, but ultimately to me it is very simple – you perform and hit what is written down and you move forward.
I believed I could be racing at a high level this season, but saying it and doing it are different things. That being said, I really started to gain confidence in my ability once I started performing how I believed I could and crucially that built momentum moving forwards to bigger races.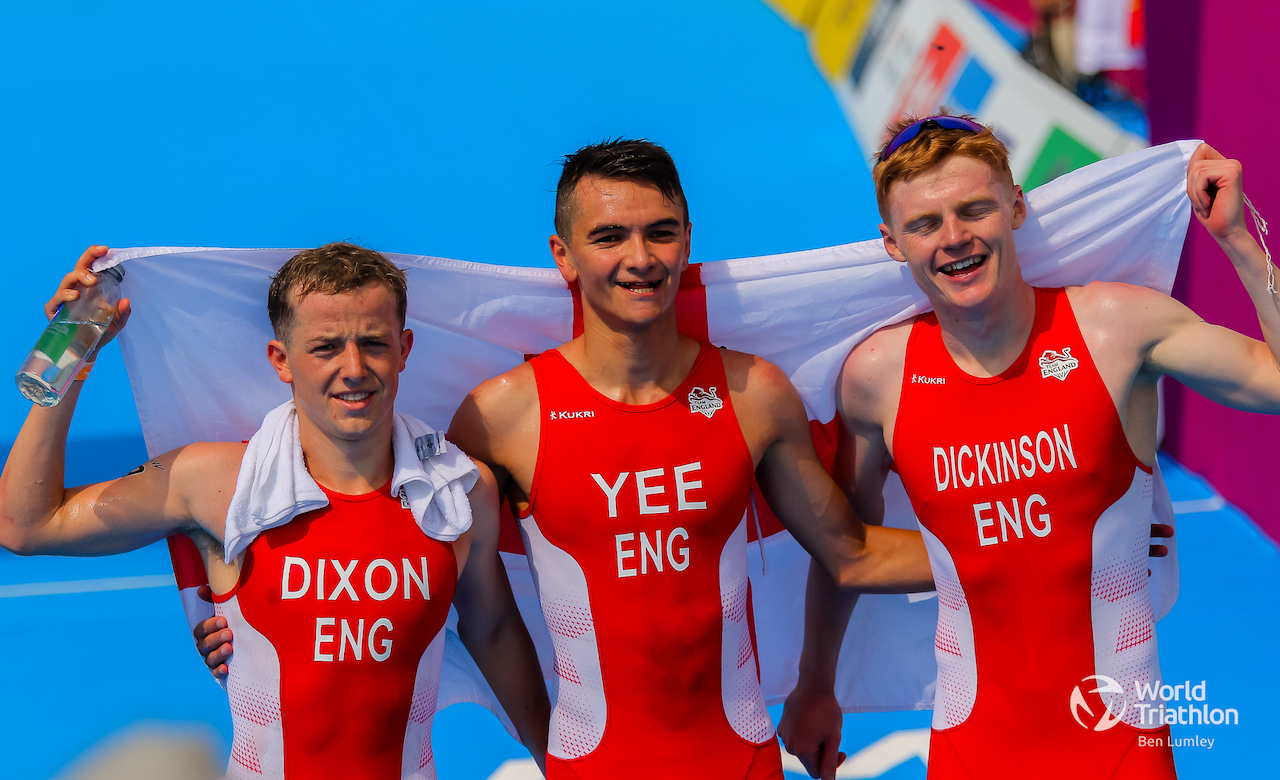 I opened doors pretty quickly early on and that gave me opportunities at higher levels, which of course I took. My race plan was changing rapidly in the first part of the season to accommodate the new opportunities which was a challenge to refocus on new targets, but it definitely was going in a positive direction and one that I could really get behind.
The rest of the season is really big for me with the European Championships, Super League Triathlon and Abu Dhabi at the end of the year and I'm really looking forward to stepping up and building on what I've already done.
Choose your own path
There isn't a right or wrong way to do this sport and the path is certainly not linear but you can always control what you do and that's why for me choosing my own path in the sport has been critical in moving from Junior to Senior.
Learn and listen (I'm pretty crap at listening as I talk so much, but I'm working on it!) at every opportunity you have and decide where you want to go. I haven't taken the 'normal' route since leaving school and if that gets me where I want to be then great, but I have control over my journey through the sport and I enjoy that.