Earlier in the week we got the disappointing, but not totally unexpected news that Jonny Brownlee would not be able to take up his place in the Team England squad for the Birmingham 2022 Commonwealth Games, following injuries sustained at the recent WTCS Leeds.
Official news is now out, that Jonny's replacement for the Games will be 20 year-old Dan Dixon.
Fast progress in 2022
Dixon, a TRI247 columnist, has had a great 2022 season already, his first outside of the Junior ranks. Results have included Continental Cup podiums in America and Europe, an impressive display at the Arena Games Championship Finals Singapore and a European U23 Championship silver medal in Poland.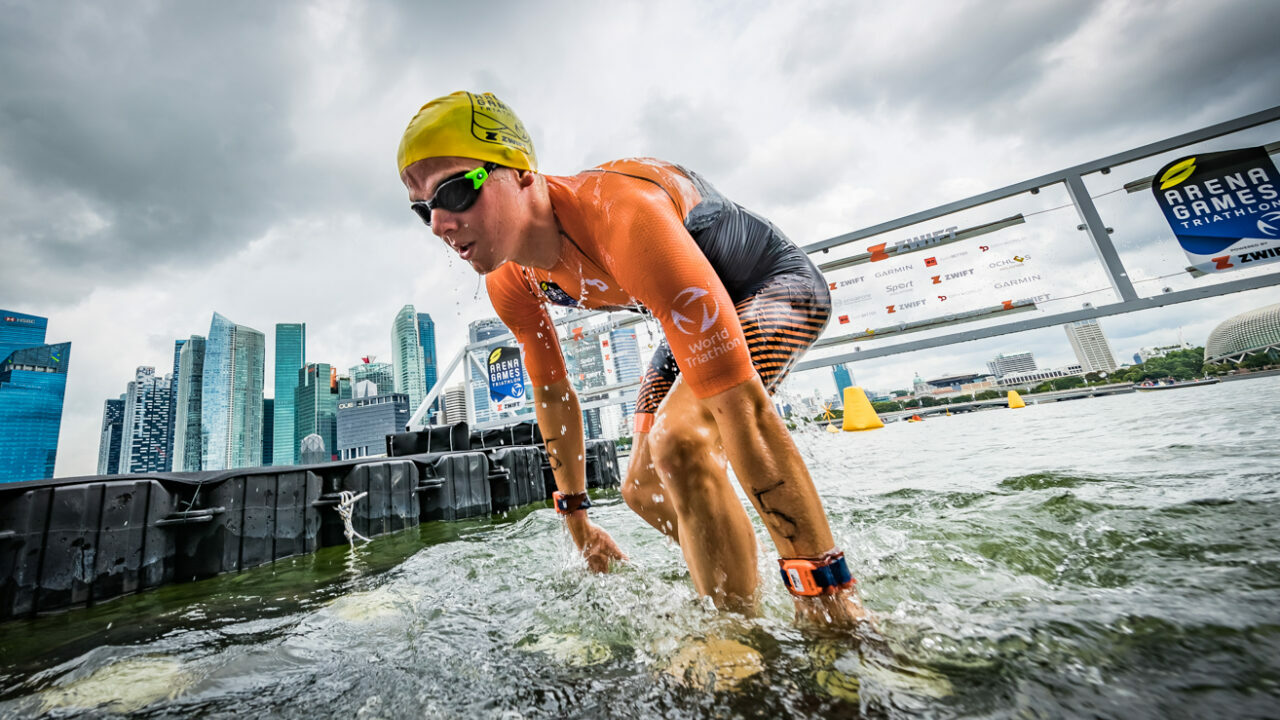 Speaking about Dan's selection, Jonathon Riall, Team Leader for Triathlon and Paratriathlon for Team England, said:
"Dan is a really exciting young triathlete who already has a lot of experience.
"He's a committed and intelligent racer and I'm sure the opportunity to compete in Birmingham in-front of a home crowd will be a great stepping stone in his career. Dan has demonstrated his ability across swim, bike, run and with the strength he shows in the water, this provides us with the opportunity for him to support Alex and Sam at the front of the race.
"The principles underpinning our selection policy for reserve athletes were their ability to assist in the relay or individual race , through fulfilling a specific role if needed in Birmingham, but also to aid the development of one of our next generation athletes. We believe Dan, with his specific swim, bike, run profile, is the perfect mix to support our plans in Birmingham and use the opportunity to learn for future competitions.
"We all share in Jonny's disappointment and I know how much Jonny was looking forward to competing in Birmingham, but unfortunately, despite the support and treatment he's had, the injury he sustained in Leeds means this won't be possible. We all wish him well with his continued recovery and to getting back on a start line later in the year."
For Dan, this is a special moment of course. "It is by far and away the most proud moment of my career. It's pretty exceptional and I'm honestly so excited to represent Team England at a home Games."
More reaction from Dan here.
Opportunity awaits
For Dixon, this represents a fantastic opportunity in what has already proven to be a great season so far, as he continues to build on the talent and abilities he has shown in recent years through the Youth and Junior ranks.
The Sprint distance of the individual event and, potentially, the super sprint format of the Mixed Team Relay, should fit well with his skills at this early stage of his senior career. Consistently strong in the swim, he is invariably 'in' the race from the start. For both Dixon and recently announced Sam Dickinson, Birmingham 2022 should provide a valuable step in their continued development at Elite level.
Both selections are a well-deserved nod towards future individual podium potential in our view. Given the strength-in-depth of Team England (which features Georgia Taylor-Brown, Sophie Coldwell and Sian Rainsley on the women's side), it would be a huge surprise if the England squad didn't, at the very least, secure a Mixed Team Relay podium too.
With Dickinson part of the successful British relay team in Hamburg, and Dixon in fine form too, the athlete selected to join the all but guaranteed selection of Alex Yee could well be leaving Birmingham with more than experience.