It's been quite the year already for Dan Dixon. Dan joined as a TRI247 columnist in early March, and while we knew her had potential, his progress since then has been exceptional. It's also opened up plenty of doors along the way.
Those consistent results have been noted widely, and having been given the opportunity to race at the Arena Games Triathlon Finals Singapore (where he impressed with fourth place), he was named as one of the contracted athletes for the Super League Triathlon Championship Series.
Having raced and won SLT events as a Youth (2018 and 2019), Sunday's Super League Triathlon London saw him make the step up to race with the senior elite.
Finishing in the points for Team Eagles, I chatted to him about his impressions of the West India Quay event.
'Absolutely awesome'
"It was absolutely awesome. It is literally the hardest thing that I think I have ever done within the sport. It's just so fast, so technical, so hard – and tactically as well, you've got to be on it all day. It's just being engaged all day. It's really, really challenging, but I'm really enjoying learning so much this year.
"It's unreal to have come from racing this as a youth watching the pros and now being in the mix with them. Learning and building is crucial here at it's awesome to be able to take so much week to week on this series."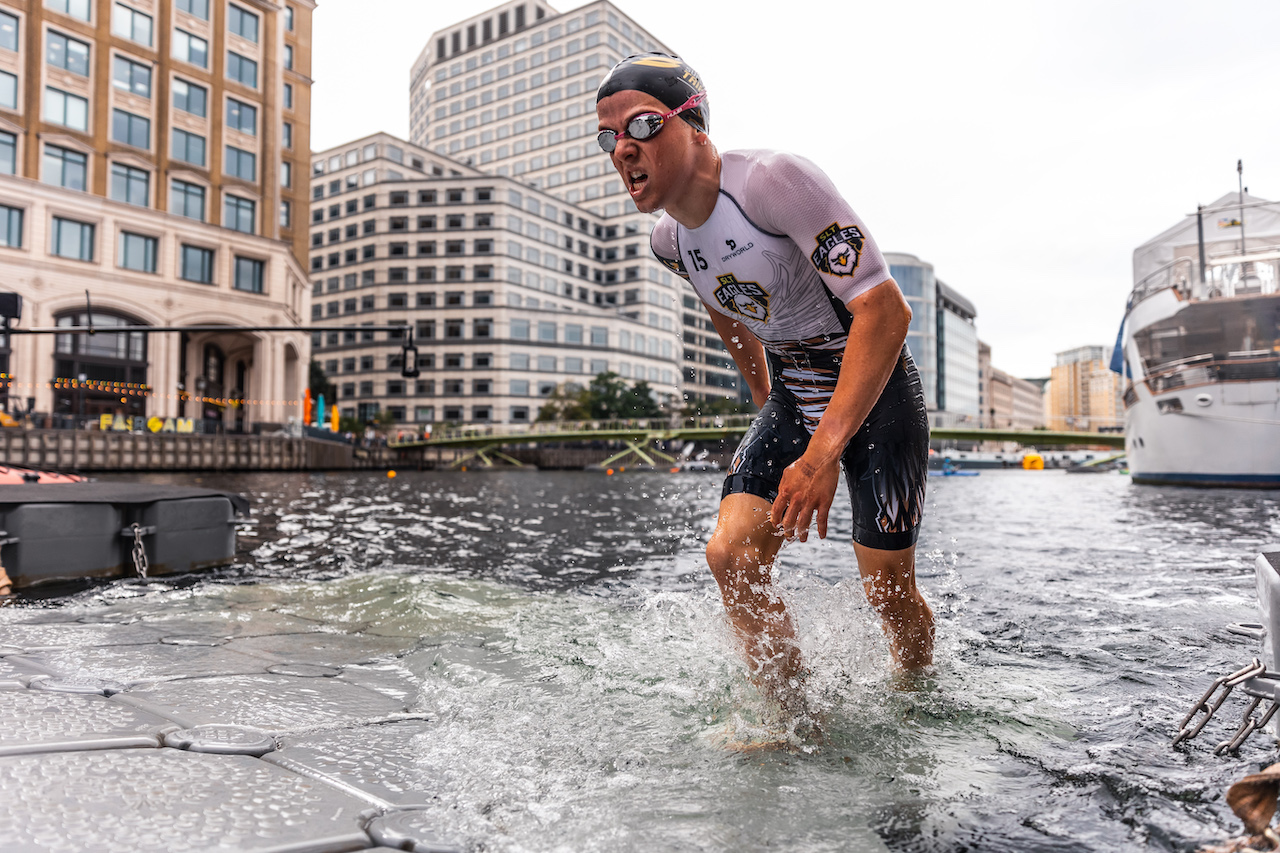 I know I can get better
In many ways, Dan is following a familiar path to talented athletes of his young (20) age – good results, with the odd 'misfire' along the journey. All part of the learning process, and exactly what should be happening through the development of a young athlete in my experience following the sport. Even Alex Yee got lapped out on a British Triathlon Performance Assessment, remember?! He's done pretty well since.
That bad race came recently at the European Triathlon Championships in Munich, finishing a distant 48th and never really in the mix at all. His reaction to that (below) – no excuses – was a huge positive in my eyes, and in a similar way, Dan sees London's SLT experience as just step one, with hopefully improvements to come over the next four races.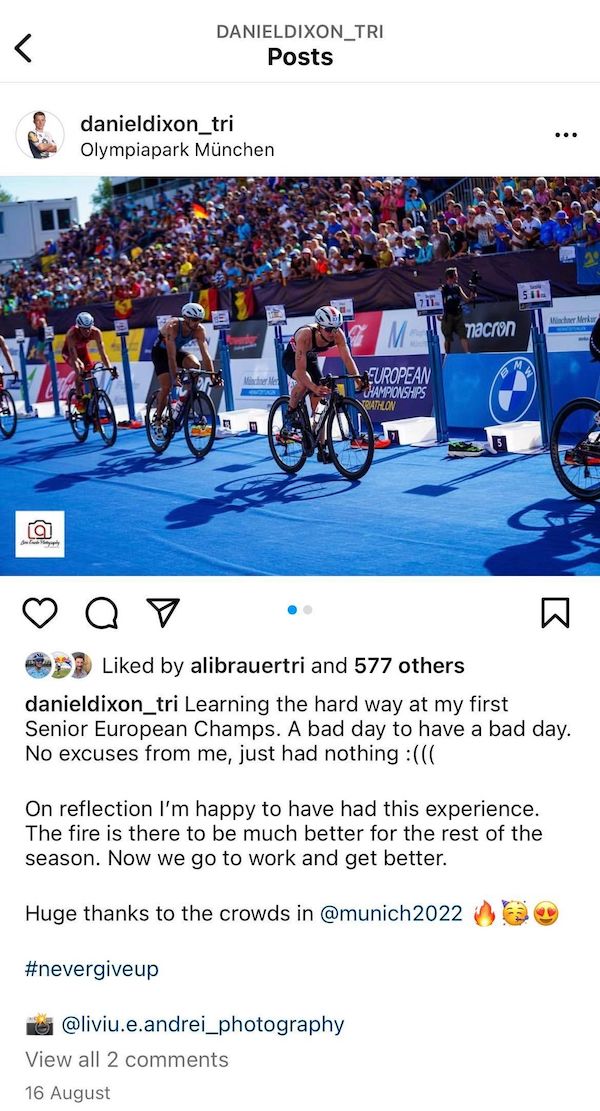 "I woke up on Sunday morning and I didn't feel great, but I didn't tell Tim [Don, the Eagles team manager] until after the race! I don't really want to make excuses, I'm going to always going to give it my best, no matter what.
"In Munich I gave my best on the day, but my body was way off. I actually was really pleased with London; it's not where I wanted to finish place wise, I know I'm capable of better as I showed that in Singapore under the same format, but I think as the season goes on and especially as I get fitter again and get used to it, then I'll be absolutely spot on come the end."
As he outlined for us earlier in the year, Dan has chosen a different path to that often followed by UK athletes, with a US-based coach. He'll be heading back out to train across the Atlantic very soon. It's all part of a plan to try and peak for the U23 World Championship which will take place in late November, at Yas Marina in Abu Dhabi.
"The plan is to stay in the States after [SLT race three in] Malibu. I will race Toulouse, but I'll be basing myself out in the States effectively from Malibu all the way up until Abu Dhabi. I'll spend a bit of time in Tuscon, and a bit of time in Sante Fe before Abu Dhabi, but the plan is really to build through this series and eventually come out strong for the U23 World's at the end of the year."