Flora Duffy described 2021 as "magical" and she is not wrong after ending it with another high, courtesy of a sixth XTERRA World Championship title.
The Bermudian, who earlier in the year had claimed Olympic gold in Tokyo and another WTCS title in Edmonton, came home in front yet again in Maui on Sunday.
Afterwards she said: "It's incredible to be back here in Maui, I really enjoy finishing my season here, and I want to thank everyone who cheered, it felt really special, a beautiful way to finish this magical year."
Duffy on XTERRA win
Sunday's race was changed to a duathlon after the cancellation of the swim due to weather conditions in Maui, and Duffy explained: "Racing a duathlon was definitely a surprise, it made it a lot harder out there, but it was definitely the right call (to cancel the swim).
"The course is tough, its always tough, but we got lucky it didn't rain as much as we anticipated early on because the second lap of the bike when it started to rain it got real slick out there real quickly, so that was nerve-wracking. I just told myself to stay smooth, and stay on my bike."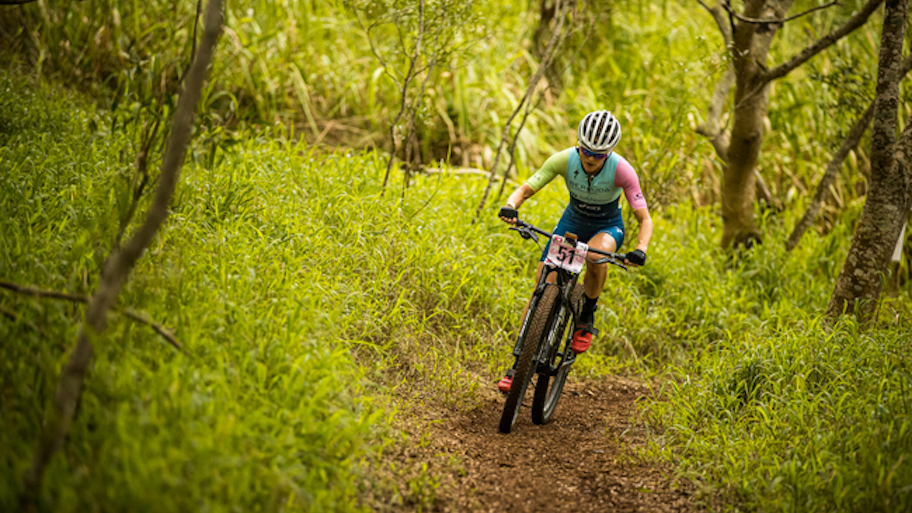 Now, at last, Duffy can think about taking a break after a whirlwind second half of 2021 which saw her feted on her home island of Bermuda after bringing home its first ever Olympic gold medal in any discipline. The accolades included having a public holiday named after her.
That day in Tokyo was the culmination of a five-year build-up thanks to the COVID delay to the Games, and the pressure which came with it.
Flora reflects on Tokyo
Flora revealed: "There was so much pressure and expectations on me going into the Olympics as the gold medal favourite, it was a five-year Olympic build, and that extra COVID year really added to the intensity.
"After I won, I was on the highest cloud I could be on but also everything hit me – the expectations, the pressures I was carrying around on my shoulders. And since then it's been difficult to balance all the media obligations while still trying to train and wanting to keep my season going because I had some big goals.
"I wanted to come here and defend my title, wanted to still race on the World Triathlon circuit, so it's been a lot and I'm just thrilled I managed to pull off a great race day, win my sixth XTERRA, and now I can go on a big holiday."