Gustav Iden has called Sam Laidlow's IRONMAN World Championship-winning performance "truly insane" and says he can't wait to resume their rivalry next year.
The Norwegian star set a course record time when winning on his debut in Kona in 2022, overhauling Laidlow late on the run, but could only watch and admire from the sidelines last week in Nice as the Frenchman claimed his crown.
'A champion in all respects'
This year has been hugely difficult for Iden, both on a personal and professional level, and he ended it early to re-focus on 2024.
The Paris Olympics have been his stated aim but it sounds like it won't be long before he again moves back up in distance.
Writing on Instagram, alongside the photo below, he said: "Everybody is working hard, but it takes a lot of courage to win the @ironmantri World Championship.
"To attack the course like @samlaidlow did, especially after a challenging season is truly insane.
"A champion in all aspects of the word. Looking forward to battle him and the rest of the guys next year :)"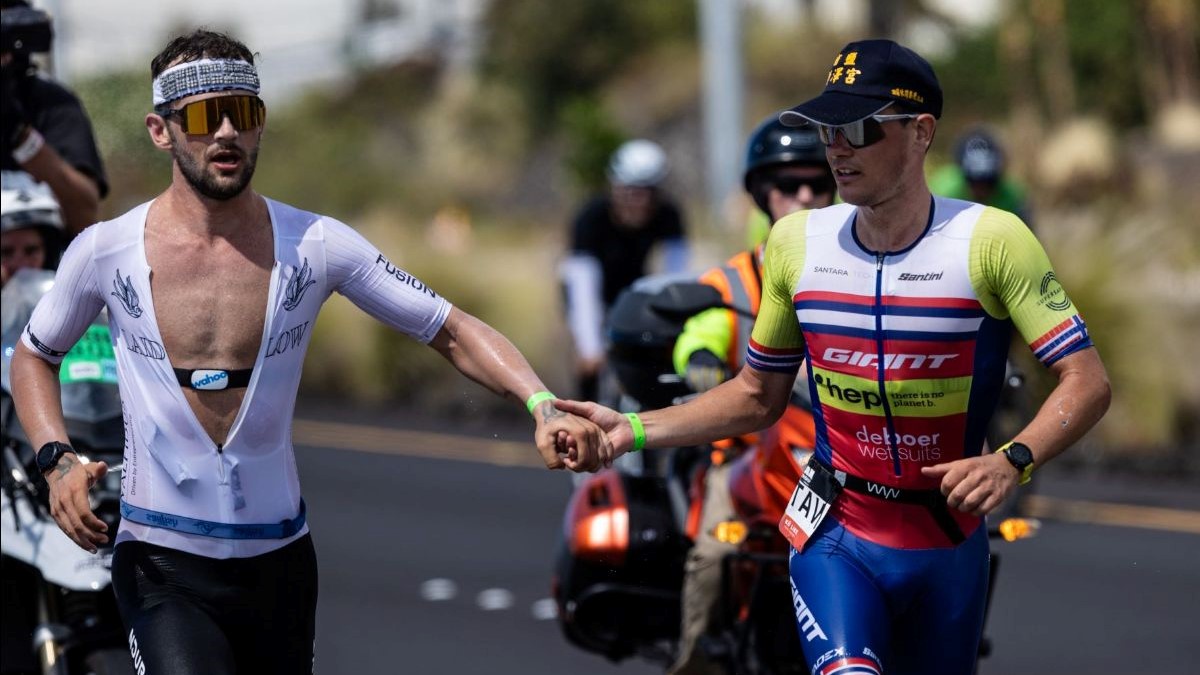 'Let's put on a show'
The "challenging season" for Laidlow has included a DNF after leading IRONMAN Lanzarote due to gut issues and a liver infection, a torn calf muscle at Challenge Roth when in a similar position and then a bout of COVID just three weeks before Nice.
All of which made his victory all the more impressive and he was one of the first to respond to the post, matching Gustav's sportsmanship by saying: "You raised the game mate. Don't forget that. Let's put on a show 🫱🏼‍🫲🏽"
As well as the mutual respect it was also good to hear that Iden, who added some fantastic insights from the commentary booth in Nice, is now relishing a return to the race arena as he signed off his post with: "Very motivated to get back to it now, but courageous enough to keep the off-season going for a bit longer."