Gwen Jorgensen travelled to Japan this week in the hope of her racing at WTCS Yokohama – but all to no avail, though not for the want of trying.
The 2016 Olympic gold medallist and two-time World Champion has raced three times this year since returning to the sport after over six years out – and just months after the birth of her second child – as she continues her ambitious attempt to make it to Paris 2024.
All those events – third in an Oceania Triathlon Cup event in Taupo, 14th at the World Triathlon Cup New Plymouth and second to fellow Olympian Katie Zaferes at the Americas Triathlon Cup St. Peters Missouri – were over the sprint distance.
But she's been keen to find an Olympic distance race – though that has been easier said than done, hence the trip to Japan.
Jorgensen explains situation
And she descibed the rationale – and what happened next – in an Instagram post, saying: "For those wondering why I couldn't race even though I was in Yokohama here's an explanation: I came to Japan knowing I was on a waitlist.
"I don't have enough points to get into races (points are accumulated over two years and you get more points at higher level races like WTCS and WC races). We made the decision to go all in and show up at this WTCS to see if I'd roll on from the waitlist.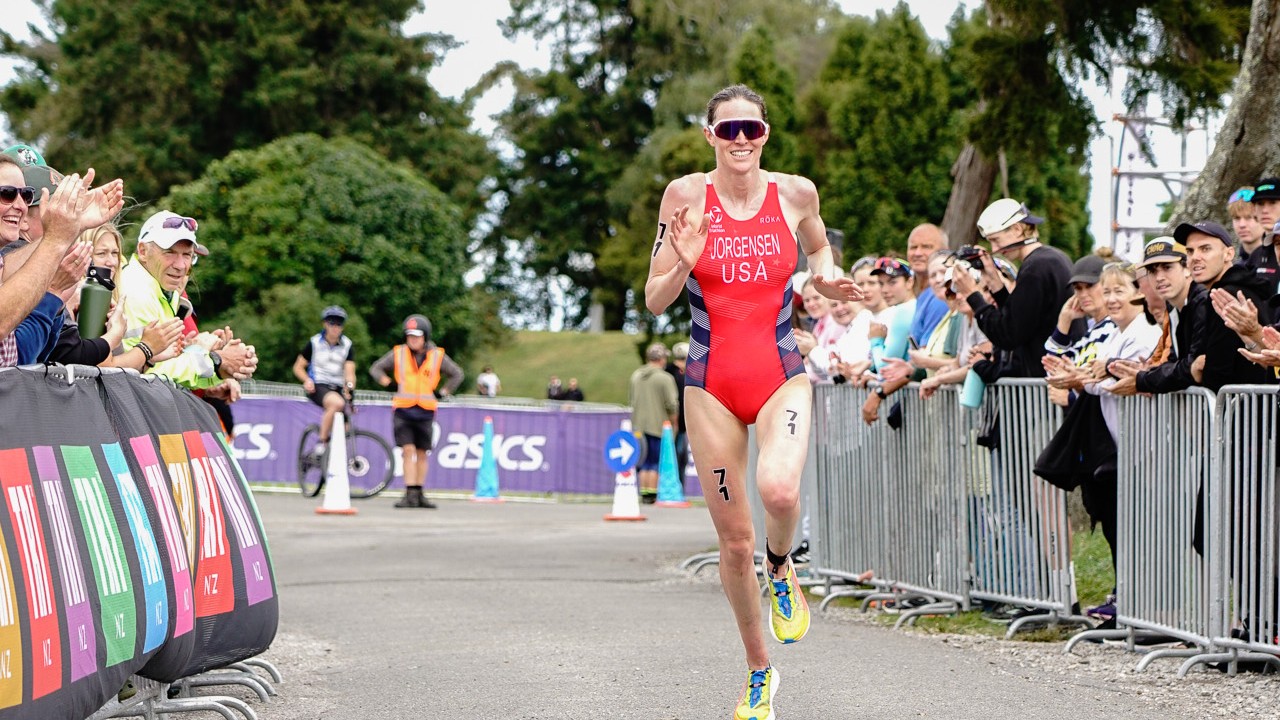 "In order for that to happen I would have needed a person who was racing and had a start number to decide not to race last minute. It was a risk we were willing to take.
"It's hard to mentally prepare for the unknown of racing yet I'm happy we came. Big rewards only come from big risks and we made the best decision we could in the moment we were in. Leaving Japan full of good food and fond memories."
Does Europe beckon for Gwen?
As she says, the place didn't become available as a full field took part in a race that was won in dominant fashion by Britain's Sophie Coldwell.
It will be interesting to see where Jorgensen heads next – she's nominated the World Triathlon Cup Huatulco in Mexico in June (over the sprint distance) but could we also see her in Europe for the WTCS events there in a similar scenario to Yokohama?