IRONMAN 70.3 Middle East Championship 2018 preview
The fourth** edition of IRONMAN 70.3 Bahrain – the IRONMAN 70.3 Middle East Championship – takes place this coming Saturday, 8th December.
Athletes will be racing for a total prize purse of $75,000 ($14,000 for first place), however without a double winner of both IRONMAN 70.3 Dubai and the IRONMAN 70.3 World Championships this year, there will be no £1million cheques being raced for on Saturday in Manama.
(** The first middle distance race in Bahrain, in 2014, was Challenge Bahrain)
I was out in Bahrain myself last year (and providing commentary on the IRONMAN Live stream). No Middle East trip for me this year alas, but hopefully there will still be some coverage available. The event was not part of the announced schedule of events on the IRONMAN Now Facebook page, but keep your eyes on the event Facebook page and / or Ironman.com, and any live stream will likely appear at one or both of those.
Women's Pro preview
The winner last year in what was a thrilling finish, reaching the tape just ten seconds ahead of Anne Haug (GER) was Great Britain's Holly Lawrence. If you think that the 2016 IRONMAN 70.3 World Champion has been largely 'missing in action' this year, you'd be correct. That all stems back to IRONMAN 70.3 Oceanside this year, where she fractured her ankle while finishing second to Haug.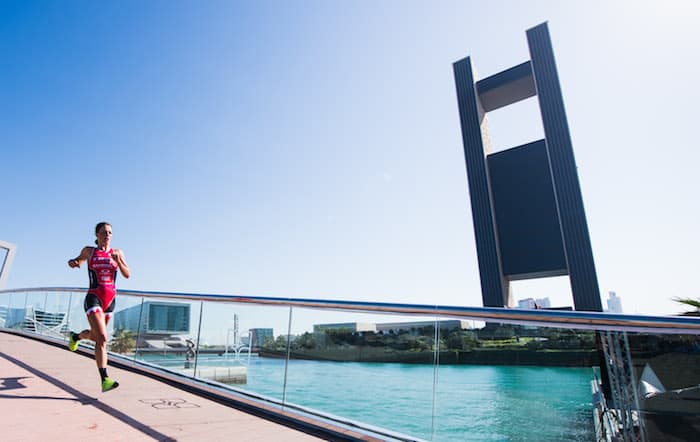 Speaking to Bahrain Endurance 13 media, Holly commented, "I had so much fun last year in Bahrain on and off the race course that I couldn't think of a better race for my comeback post injury! I am just grateful to be back healthy and make it to the start line. It's been a tough year and I'm so glad to put it behind me. I'm not quite back to full fitness yet but it'll be a great test to see where I am."
The women's start list is small this year – just eight athletes are listed – and it could be another Brit, Sarah Lewis, who will be looking to challenge for at least a podium spot. Sarah had a career-best performance in Dubai, second to Anne Haug and ahead of Lawrence, shortly after which I did an extended interview with her. Injuries of her own meant that she didn't perhaps hit the expected/ potential heights that race suggested, though with a win at Challenge Turku and Silver in the ETU Middle Distance European Championships, she appears to be moving back in the right direction. A big fan of the Middle East events, she will surely be happy to be back on familiar ground and expecting to significantly improve on seventh place 12 months ago with a much improved block of training behind her.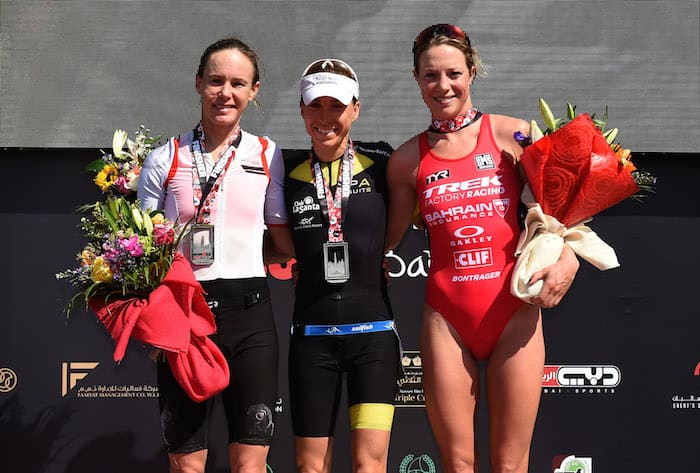 There's a third British representative, Frankie Sanjana, also on the start list. Frankie was third Pro this year at Challenge Herning.
Australia's Ellie Salthouse has recently won both IRONMAN 70.3 Cozumel and IRONMAN 70.3 Los Cabos and will certainly be a strong favourite for, at the very least, a podium finish. Strong across all disciplines, she's likely to be close to Holly out of the water.
Men's Pro preview
As with the women's event, the men's defending champion is back to race – Kristian Blummenfelt (NOR). The Norwegian powerhouse has had a consistent season, was involved in one of the races of the year in Montreal… but has missed out on the top step of the podium all year. Returning to a race you have previously won will provide some good vibes, I imagine.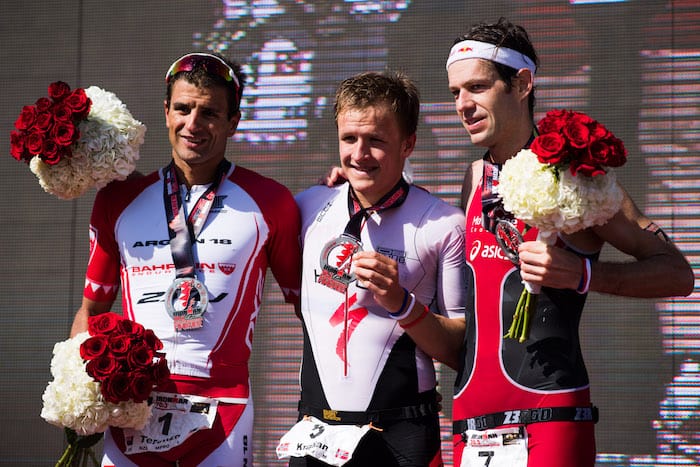 That said, simply being "first Norwegian" won't be easy, with the addition of Casper Stornes and Gustav Iden this year. They, along with Kristian, were part of that history-making podium sweep at WTS Bermuda, and all are incredibly strong on the bike. Iden's season continued in fine style, with wins at the ITU World Cup races in Lausanne (ahead of Jonathan Brownlee and Kristian Blummenfelt) and Weihai. He's not totally new to 70.3 racing either, having won in Norway two years ago.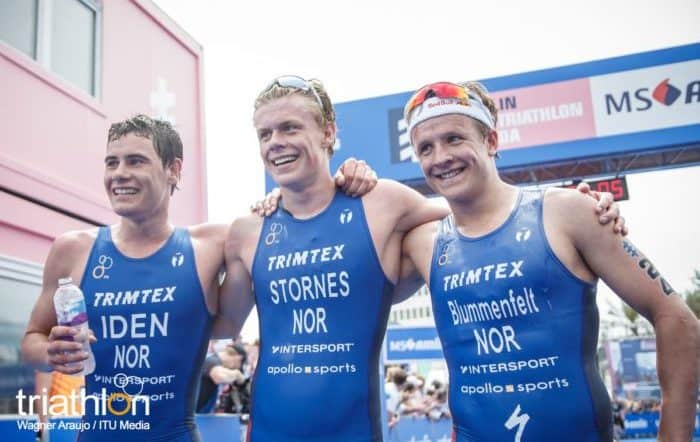 For most people, winning a 70.3 one week, then an IRONMAN the next and then flying to Bahrain you would consider a significant race too far – but Terenzo Bozzone (NZL) has made a career with schedules like that. Second here last year and winner in two years ago, he'll be looking to try and build a T2 lead which came close to earning him the win last year.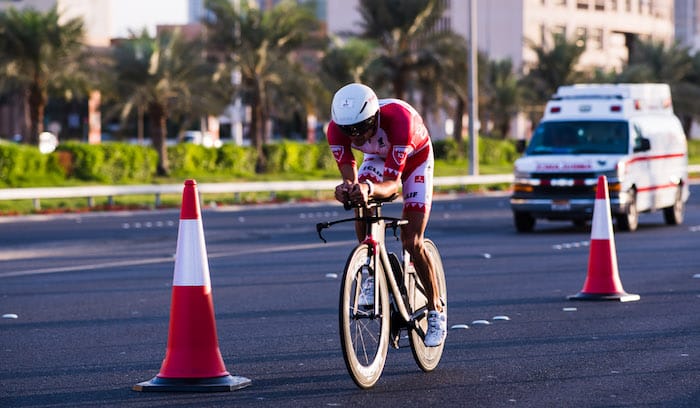 Top British male racing is Adam Bowden, who finished seventh in his first IRONMAN 70.3 World Championship appearance this year, won Challenge Roma and showed he still has the speed by winning the draft-legal British Elite Championships too.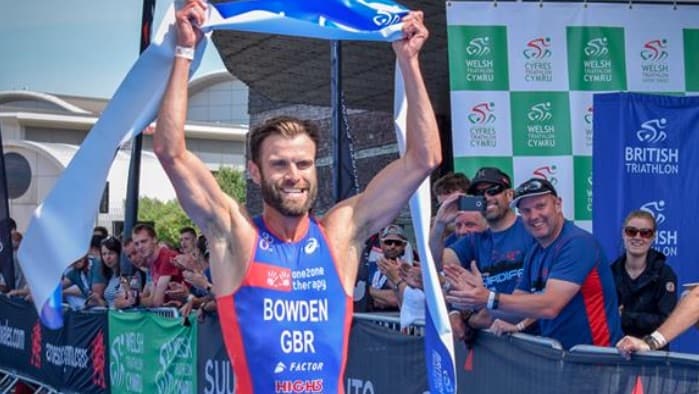 Plenty more quality on the start-list too, including Andreas Raelert (GER), IRONMAN Wales winner, Matt Trautman (RSA), Pieter Heemeryck (BEL) and Brent McMahon (CAN). Full listing is available HERE.
There are a few minor course changes this year, including a revised and slightly relocated run course which looks as if it will be as close to pan flat as possible. Expect to see some swift times at the end of what should be a competitive race.