Get that FRIDAY feeling… with IRONMAN 70.3 Dubai
12 months on, can Adam Bowden repeat his 2019 Middle East success?
As you would expect, the first week of February is still relatively light on racing volume – but there is quality on display this coming Friday at the fifth edition of IRONMAN 70.3 Dubai. If you want to get up very early (in the UK at least), you will also be able to watch it live.
Pro Men
12 months ago, Adam Bowden produced one of his best career performances when taking a slightly unexpected – but highly impressive – win in Dubai. Always up towards the front in the swim, he delivered not only a race-best run by some margin, but also cycled strongly too, putting him a great position to use that foot speed for the win, rather than chasing back towards the podium. With the addition of Matt Bottrill to his coaching team this year, he'll be aiming to keep things that way on the bike consistently.
https://www.instagram.com/p/B7_eM7nBBB9/
Joining Adam in Dubai (from his base in Girona), is Scotland's twice Kona Bronze medallist, David McNamee. He's probably not going to be needing the leggings, gloves and multiple layers he has been training in recently – but his record in Kona suggests that a forecast of around 24°c is unlikely to cause him any significant issues.
https://www.instagram.com/p/B73S4k5BxZA/
One Brit more than familiar with Dubai of late is Philip Graves. It's now approaching 11 years since his "youngest Pro IRONMAN win" at IRONMAN UK, and Phil is currently in Dubai on his second stint of training, where he has also been busy racing in the local triathlon and TT events. 11th before Christmas at IRONMAN 70.3 Bahrain, he'll certainly have eyes on – at least – a top ten finish this week.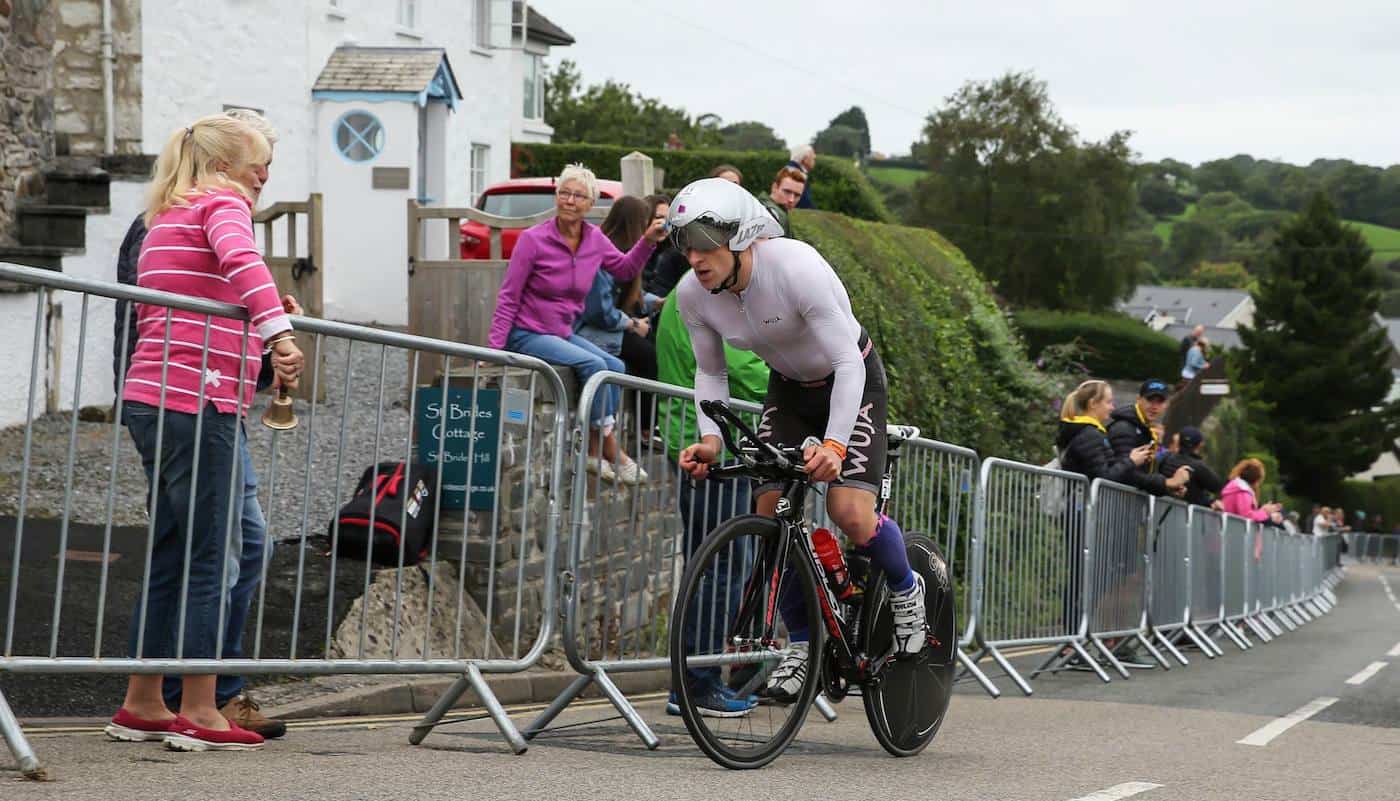 The fourth of the Brit men racing – making his debut over the distance – is Morgan Davies. A regular on the domestic and European scence, Morgan has been a British Elite Champion and earned multiple ETU European Cup wins and podiums.
https://www.instagram.com/p/B8E42XCJj6t/
The Brits will face some notable competition in the Men's race. Already proven to be in form this year is Matt Trautman (RSA), winner in South Africa recently, where Bart Aernouts (BEL) also finished fourth.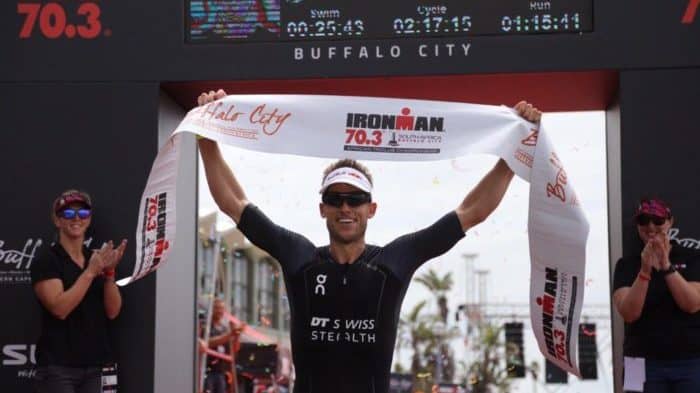 Wearing #2, and certainly one of the toughest challenges for anyone present is Pieter Heemeryck. The Belgian athlete first came to my attention when finishing (a distant) second to Alistair Brownlee, when the two-time Olympic champion made his middle distance debut at Challenge Gran Canaria in 2017.
From that point on however, Heemeryck more than proved himself to be a fine athlete (and race winner) in his own right, notably in the Challenge Family series of races where he has been almost a constant feature on the top step of the podium. His battle with Sebastian Kienle last year at The Championship, provided another stunning finish to the Samorin-based event. Strong across all three disciplines, I fully expect Heemeryck to be at or near the front of the action from the gun… and would not be surprised at all if he were take the win too.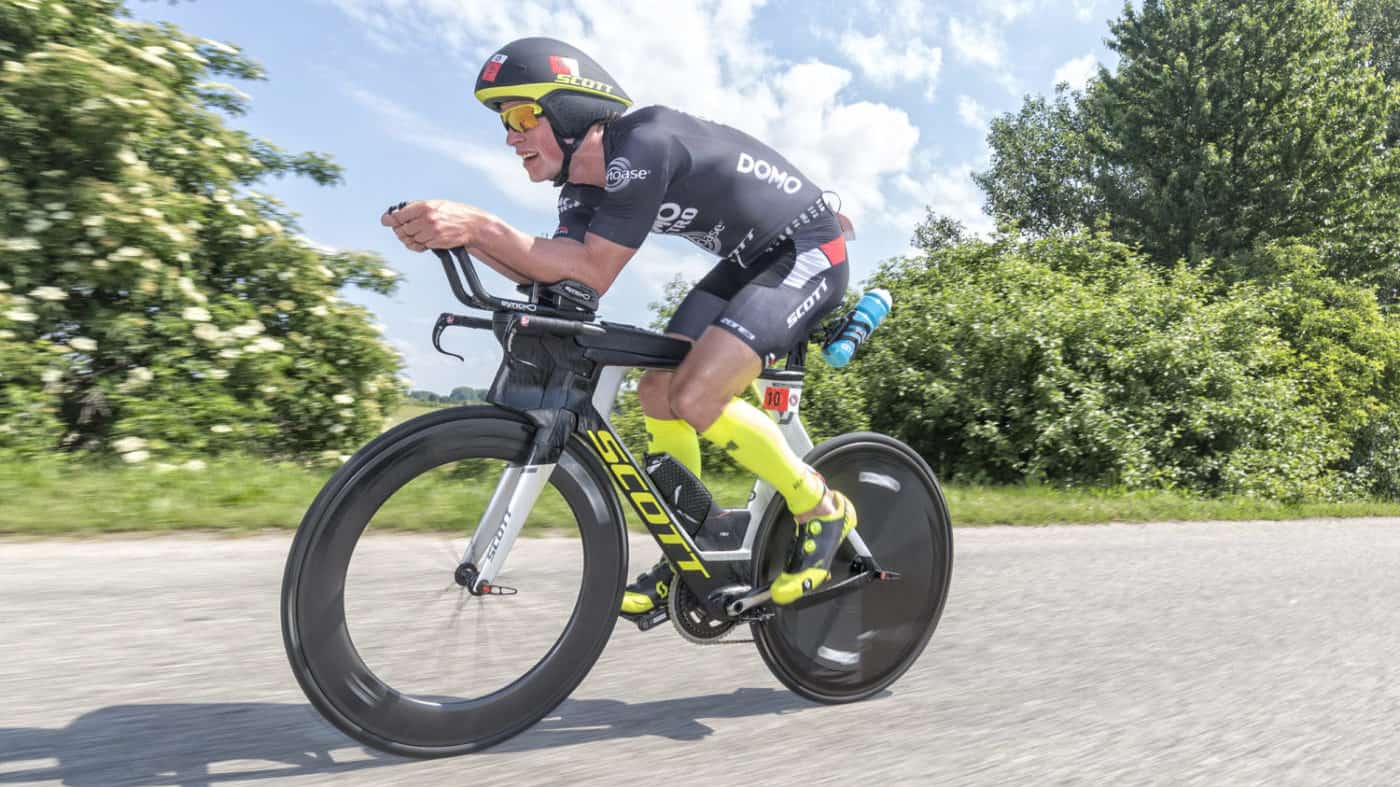 Pro Women
Based off of 2020 form, the race favourite has to be Imogen Simmonds (SUI). A graduate of Imperial College, London, 'Imo' is a former IRONMAN 70.3 Age-Group World Champion, and last year she reached the Pro podium, when finishing third in Nice behind Daniela Ryf and Holly Lawrence, having finished sixth 12 month previous.
Second in Frankfurt and winner in Laguna Phuket, with her 27th birthday still a month away, Simmonds is showing all the potential to be one of the truly top tier stars of the sport over the next decade.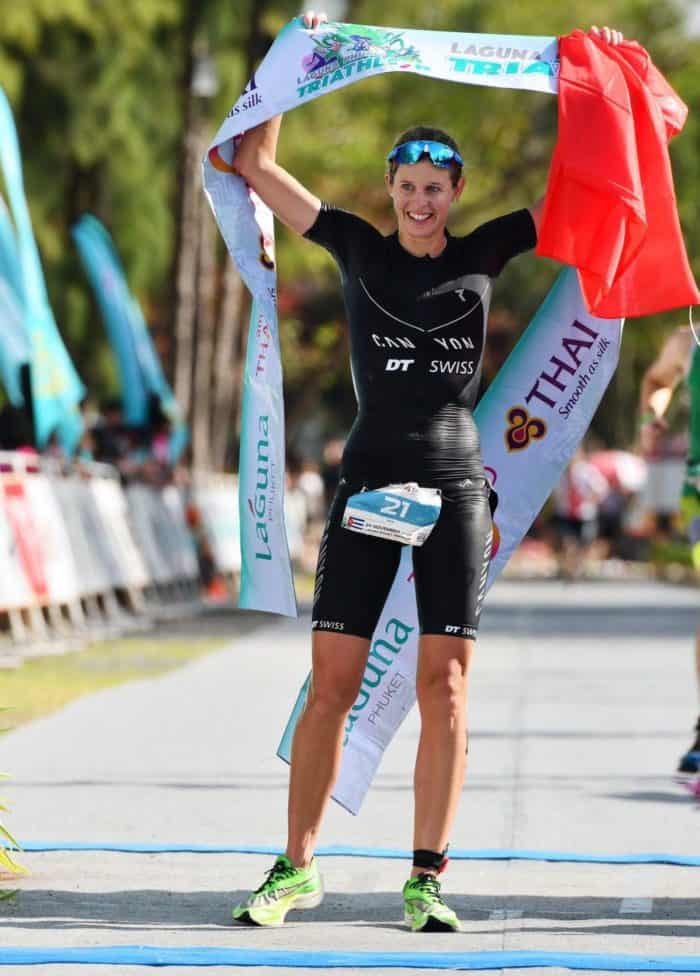 As we've been following – see recent interview HERE – the significant British interest in the Pro Women's race is the racing return of Helen Jenkins. The Cozumel Grand Final in 2016 was her last triathlon – and Helen's final pre-race update will be coming any day now, with the latest update in her TRI47 column… so I'll leave any guesswork, and await her thoughts!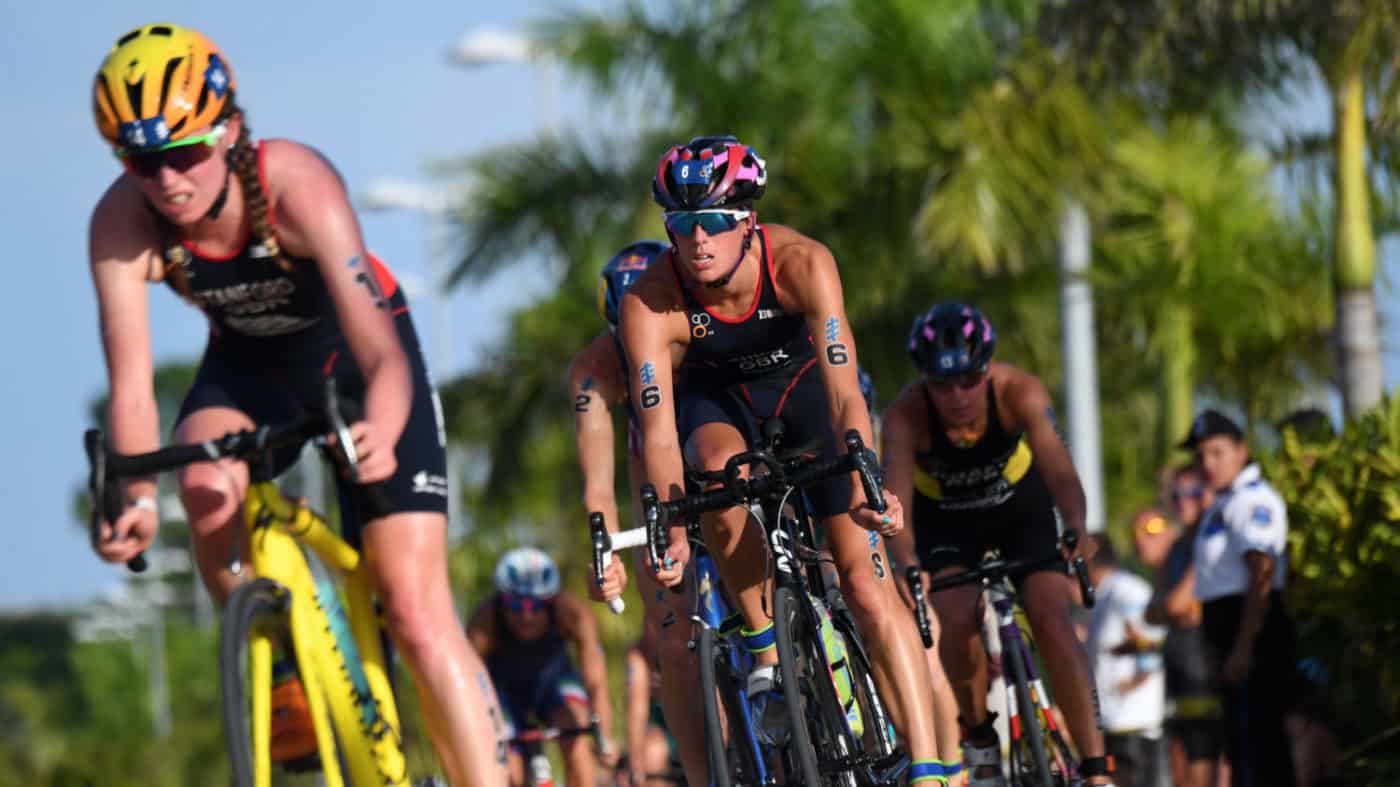 Also on the start list is Angela Naeth (CAN), who we certainly know is one tough athlete. In 2019 she came through surgery, bike crashes and Lyme Disease, to secure her Kona start on the last weekend of qualification, while Pamella Oliveira (BRA) will be a familiar face for Helen Jenkins from many years of ITU racing together.
Previous IRONMAN 70.3 Dubai winners:
While the list of British Pro podiums isn't quite as long as that I highlighted recently for IRONMAN 70.3 South Africa, there has still been significant success next to the Burj Al Arab in the four years** of the event. The last two editions of the race have seen British athletes take three of the four overall wins and in total, fill half of the 12 podium positions available.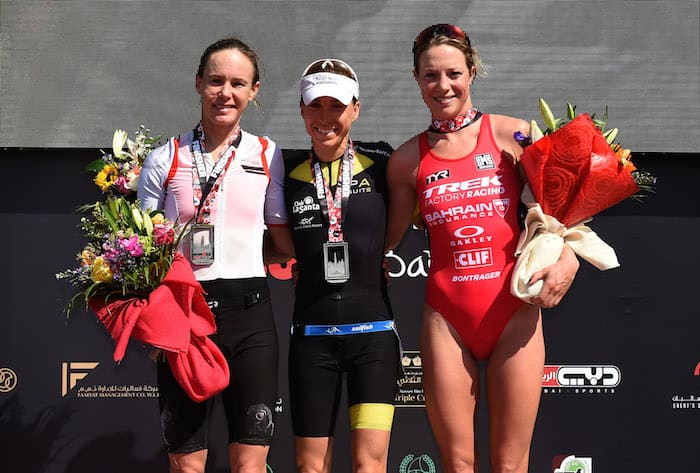 What is perhaps also quite striking when seeing the previous event winners presented below, is the quality of this race. So much so that last year's Men's Pro winner, Adam Bowden, is the only IRONMAN 70.3 Dubai champion who has not won at least one World Championship title. That is highly distinguished company to be part of. Perhaps that could be a good omen for Helen Jenkins?!
(** The first event in Dubai was held in 2015 and in that first year was under the Challenge Family banner, won by Terenzo Bozzone and Daniela Ryf)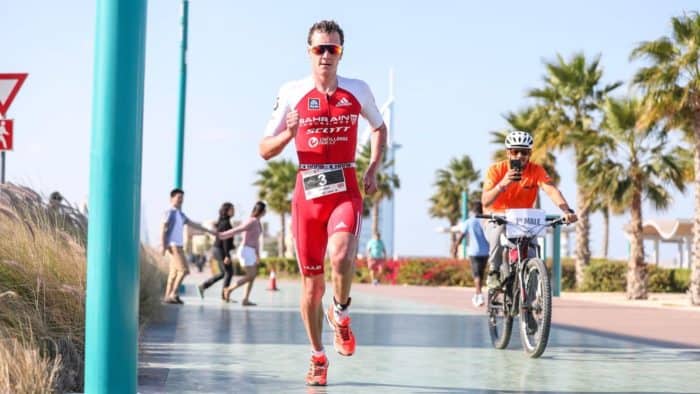 2020 Prize Money / World Champs Qualifying
The event will have a total Pro prize purse of $30,000, which is paid six-deep per the allocation split below, the male and female winners collecting $6,000 each.
For qualifying for the 2020 IRONMAN 70.3 World Championship in Taupo, New Zealand, there is just one spot per gender available.
$6,000
$3,000
$2,250
$1,500
$1,250
$1,000
What about a $1 million bonus?
As it has been in previous years, I have confirmed with the organisers that the Dubai event will form the first part of the 2020 Nasser Bin Hamad Triple Crown Series. Only won once previously (by Switzerland's Daniela Ryf in 2015), the Triple Crown requires an athlete to win each of:
IRONMAN 70.3 Dubai
IRONMAN 70.3 World Championship
IRONMAN 70.3 Middle East Championship, Bahrain
Three races, three wins… and you can collect a bonus cheque for £1 million. Win that, and the $6,000 first prize on offer this Friday will be long forgotten.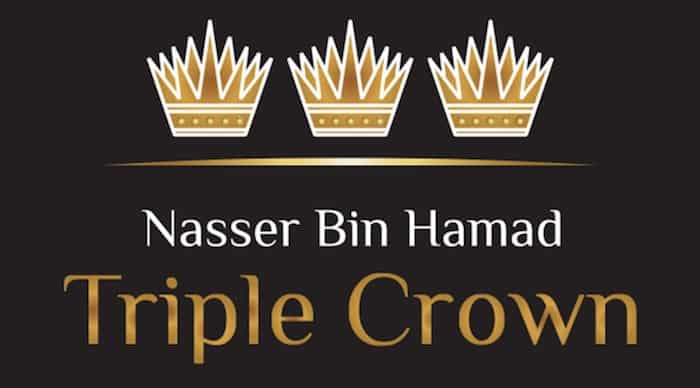 Timings
Reminder – the event in Dubai takes place on FRIDAY 7th February 2020.
The Pro Men will start at 0700 local time, with the Pro Women three minutes later at 0703. Dubai is four hours ahead of the UK (GMT +4), so that means that the UK Pro start times are 0300 / 0303 respectively.
There will be live streaming coverage available for this race. At the time of writing I'm not sure exactly where this will be broadcast, though it was almost certainly be with one or both of the follow Facebook pages:
I will update with further details on where and how to watch the event live in due course, should the above details change.